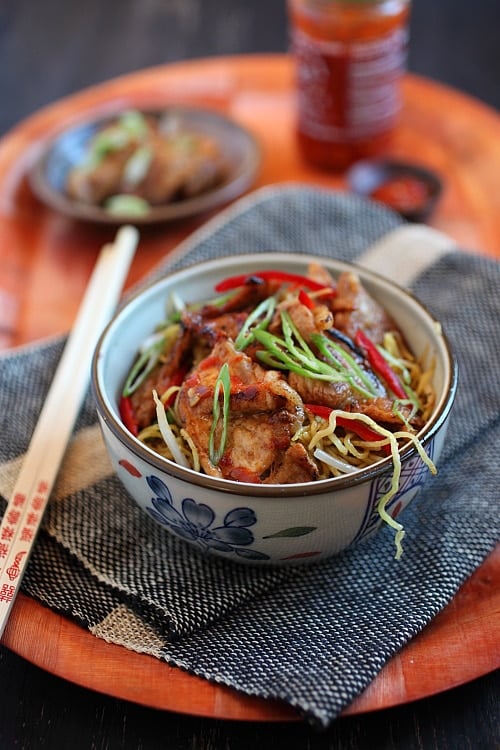 Sweet and Sour Pork Noodles Recipe
Serves 2 for lunch | Prep Time: 10 Minutes | Cook Time: 10 Minutes
Ingredients:
8 oz egg noodles
4 oz pork, sliced into thin pieces
2 tablespoons oil
2 cloves garlic, minced
4 oz bean sprouts, roots removed (optional)
1/2 tablespoon oyster sauce
Salt, to taste
Marinade:
1/2 tablespoon soy sauce
1/4 teaspoon sesame oil
3 dashes white pepper
1 teaspoon garlic chili sauce
1/2 tablespoon sugar
1 teaspoon vinegar
Method:
Boil the egg noodles until al dente. Rinse quickly with cold water, drained dry and set aside.
Marinate the pork with all the ingredients in the Marinade, for 15 minutes.
Heat up the oil in a wok or skillet. When the oil is heated, add the garlic and stir fry until aromatic. Add the pork into the wok, stir and cook until they are almost cooked. Add the bean sprouts, follow by the noodles. Add the oyster sauce. Stir to combine well with noodles and all the ingredients in the work or skillet, add a little salt to taste. When the bean sprouts are wilted and cooked but remain crunchy, the dish is ready to be served.
Most-Pinned Recipes
Ginger Garlic Baked Chicken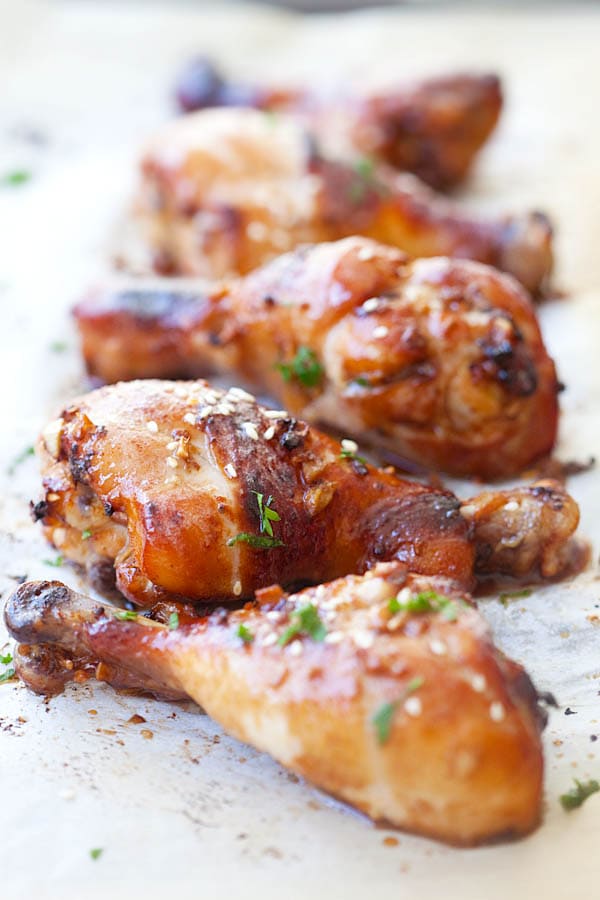 Crab Rangoon (Cream Cheese Wontons)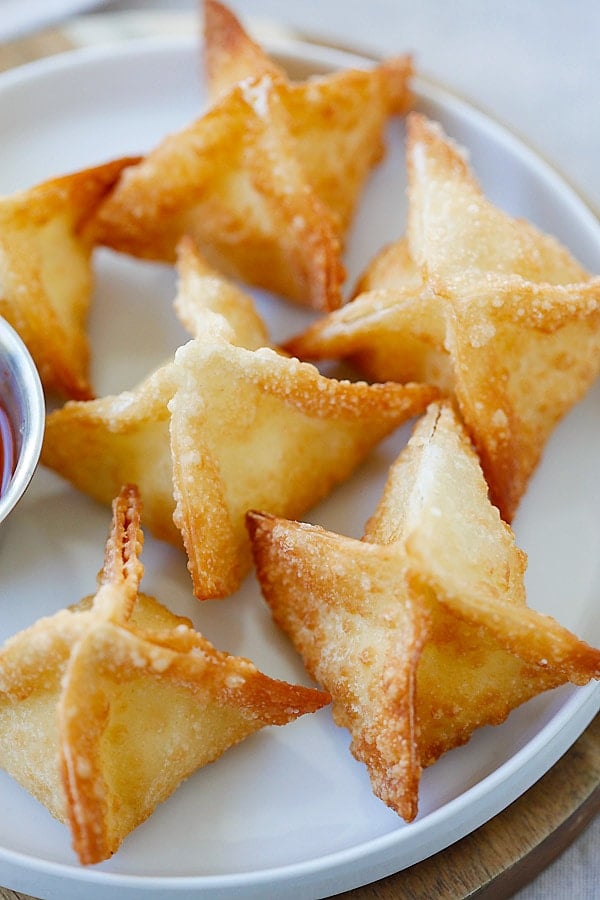 Chicken Wontons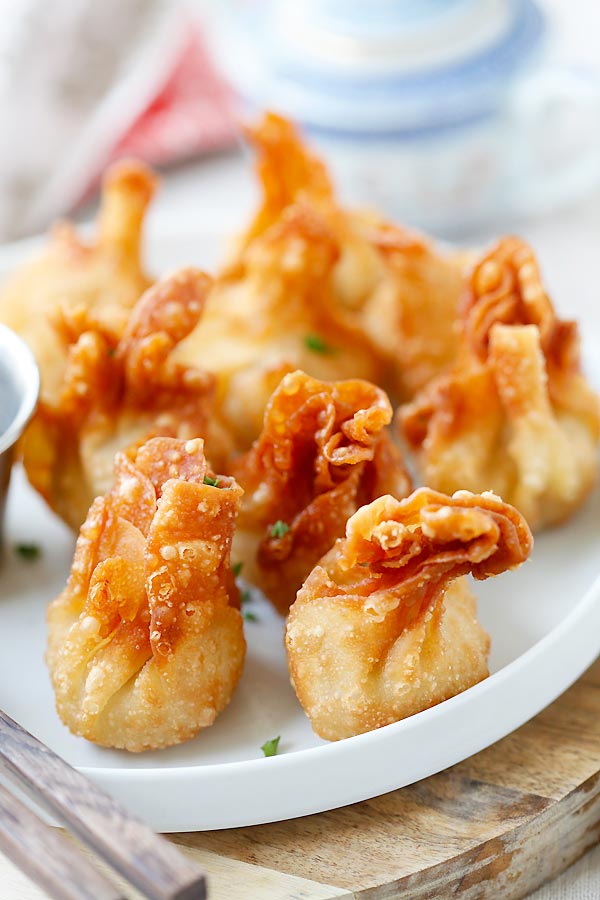 Onion Scallion Beef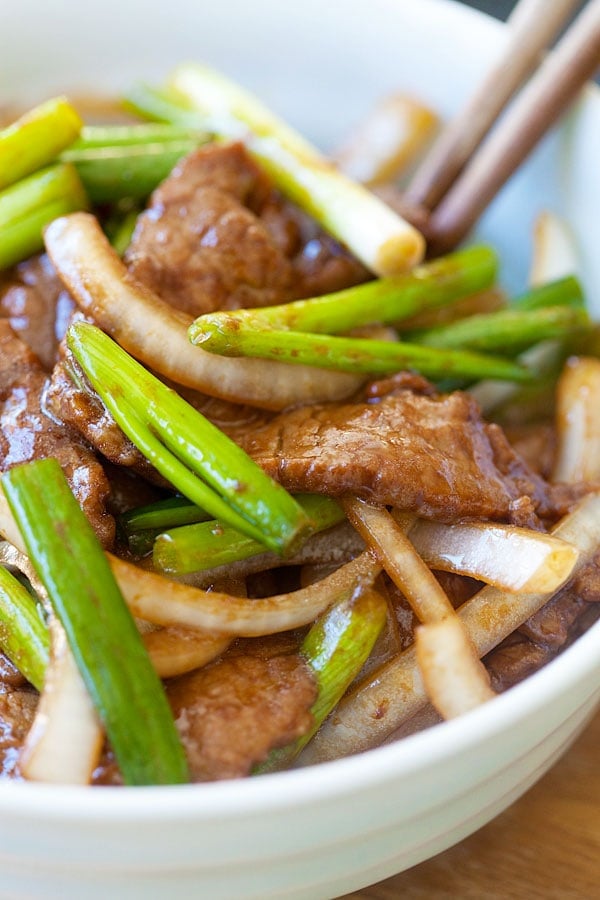 Thai Chicken Sate with Peanut Sauce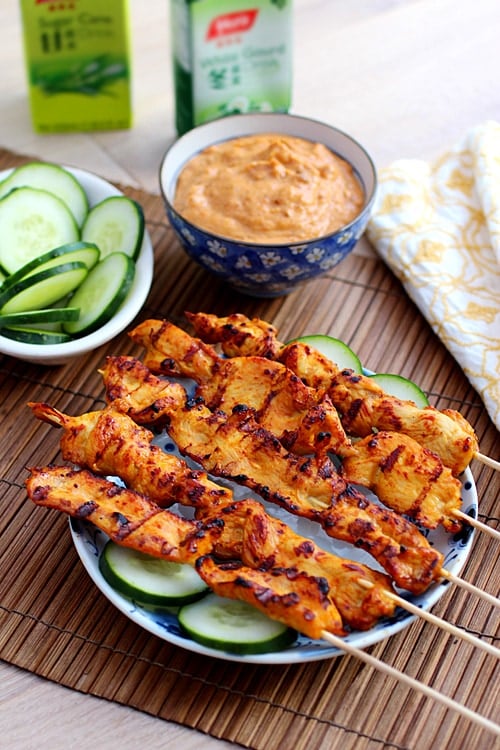 Thai Peanut Sauce