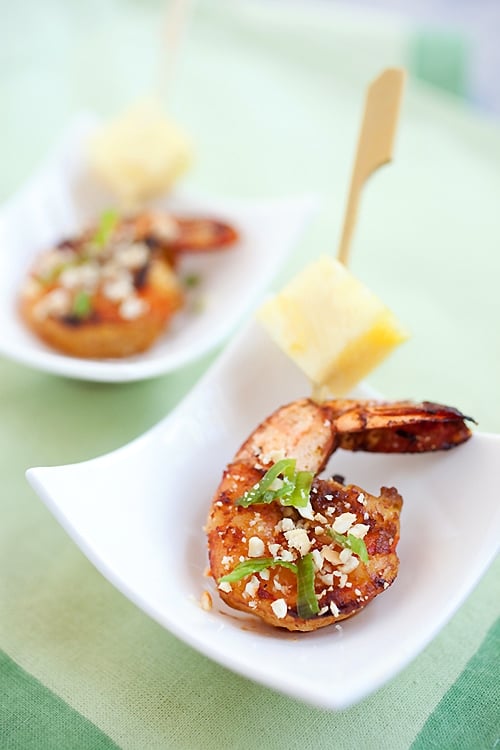 Tamarind Shrimp and Pineapple Skewers 
Ingredients:
1 lb tiger prawn, shelled and deveined, tail-on
Oil for brushing
Pineapple cubes
Marinade:
2 oz seedless tamarind pulps
4 tablespoons water
3 pinches turmeric powder
3 pinches cayenne pepper powder
1 tablespoon fish sauce
1 teaspoon sugar
2 tablespoons oil
Garnishing:
Ground peanuts
Chopped scallions
Method:
Pat dry the shrimp with paper towels.
Combine the tamarind pulps with water. Extract the juice and discard the pulps.
Combine the tamarind juice and the rest of the ingredients in the Marinade with the shrimp. Marinate for 5 – 10 minutes.
Grill or pan-fried the shrimp. Brush some oil on the surface of the shrimp, if grilling.
Thread a piece of pineapple cube onto a short bamboo skewer, follow by the shrimp. Garnish with ground peanuts and chopped scallions.
Most-Pinned Recipes
Chili Lime Chicken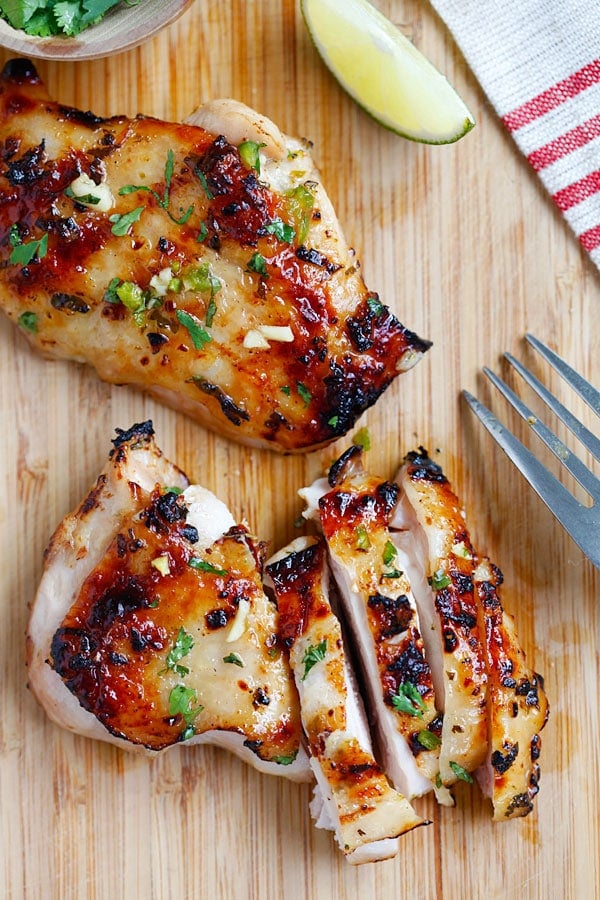 Parmesan Baked Chicken Nuggets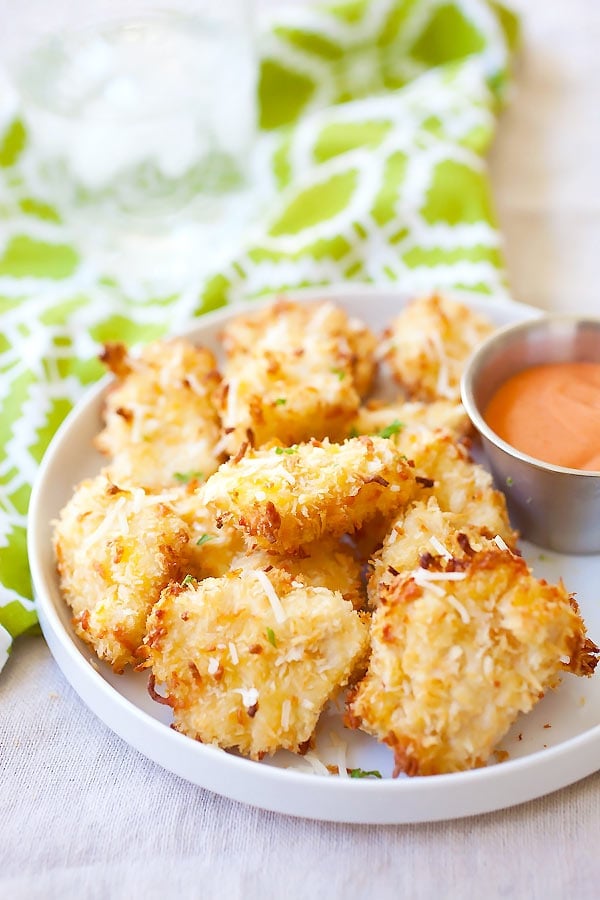 Garlic Herb Cheese Bombs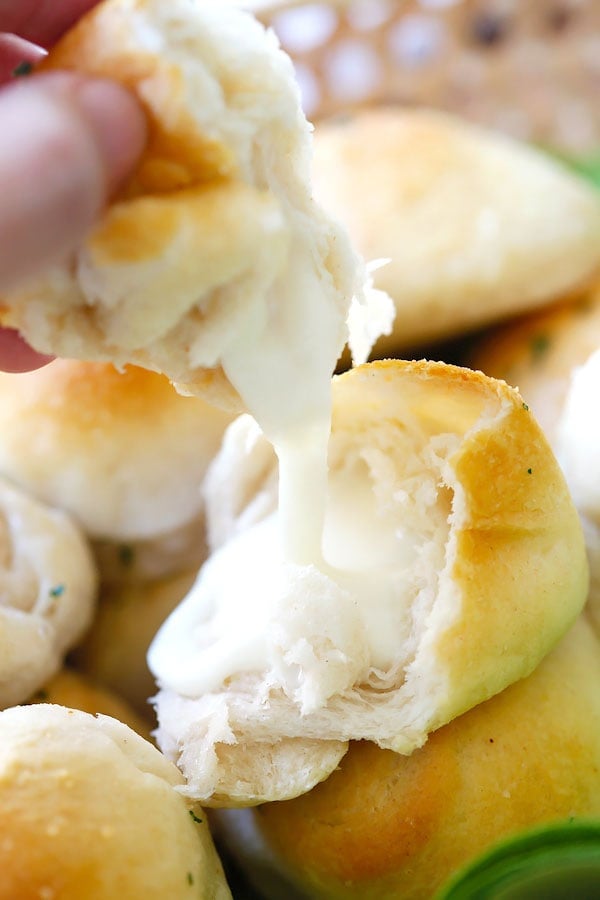 Cilantro Lime Chicken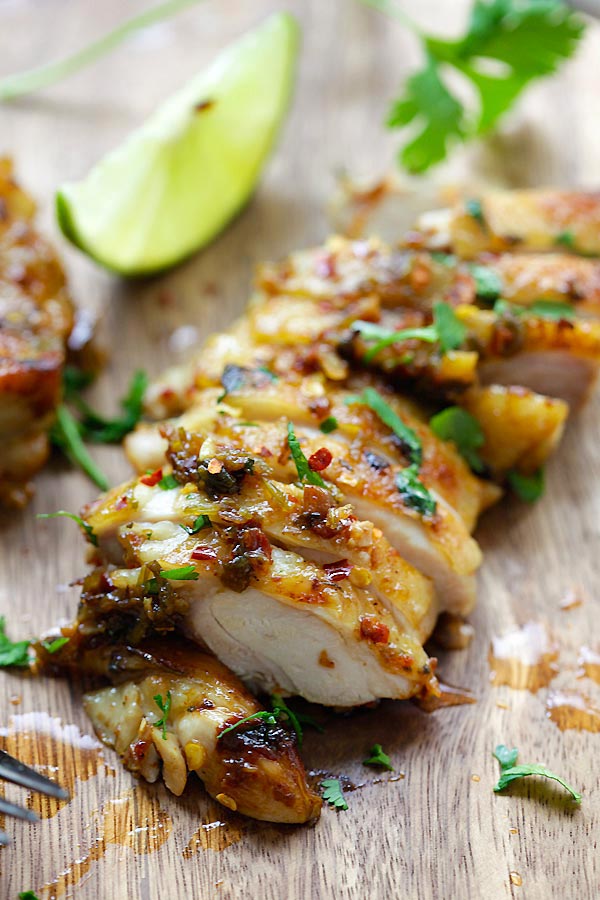 Parmesan Garlic Noodles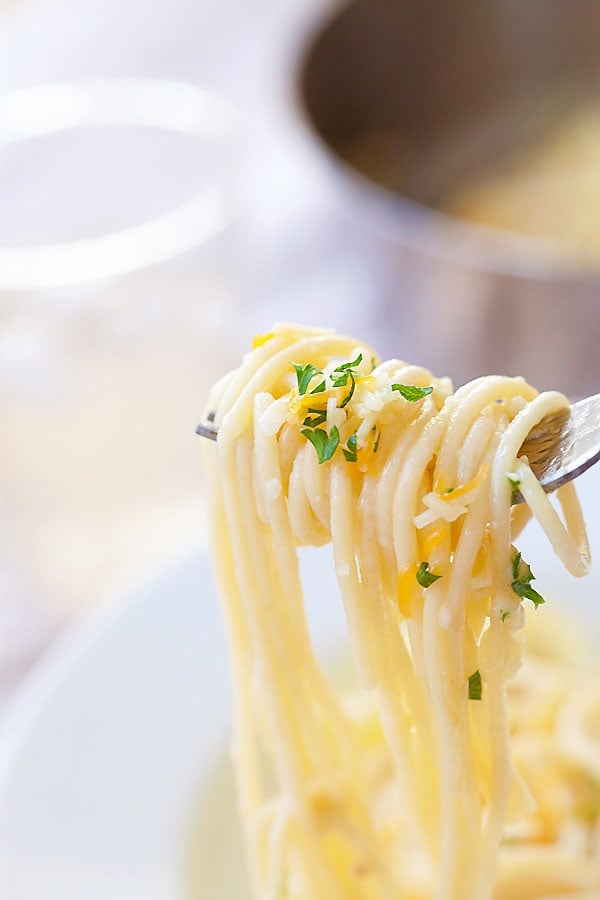 Garlic Herb Roasted Potatoes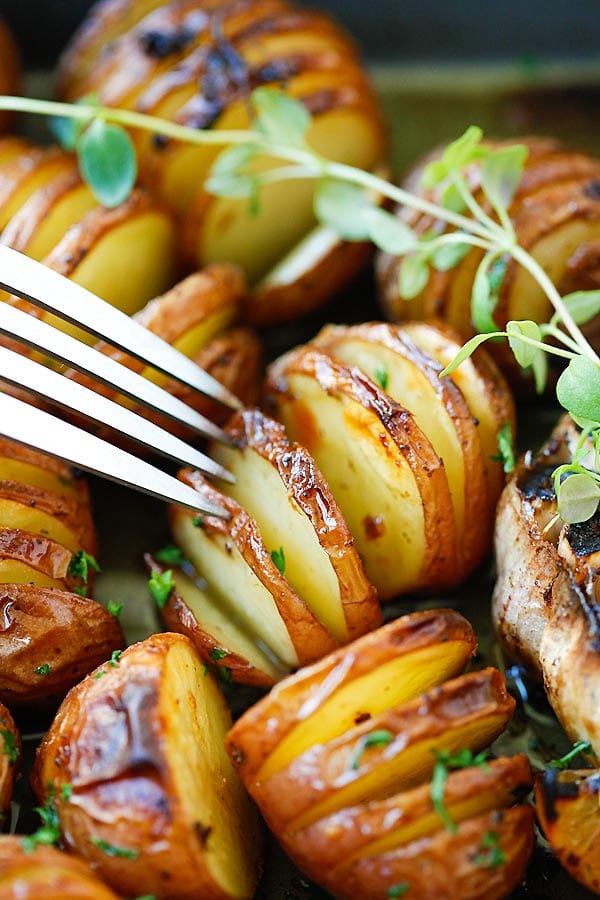 Parmesan Roasted Cauliflower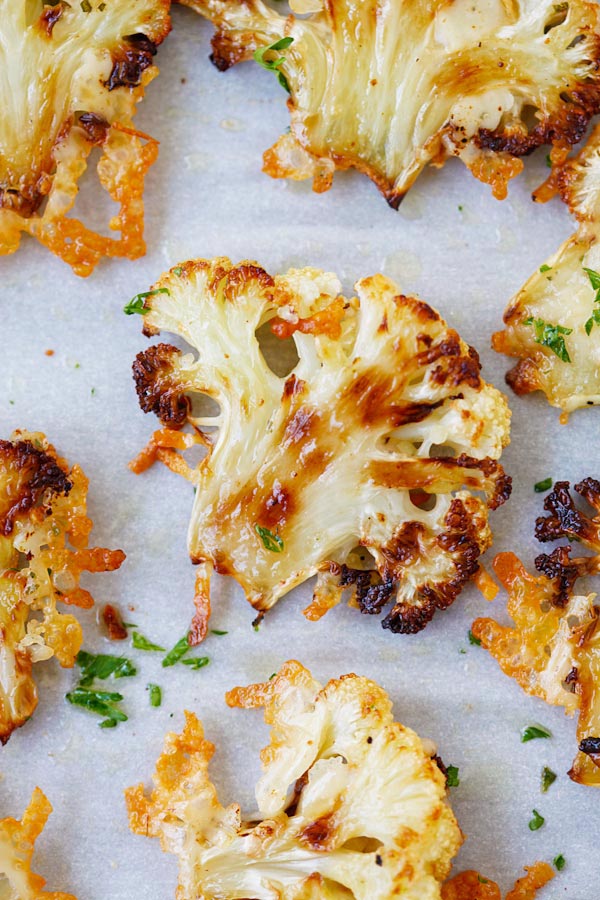 Honey Garlic Salmon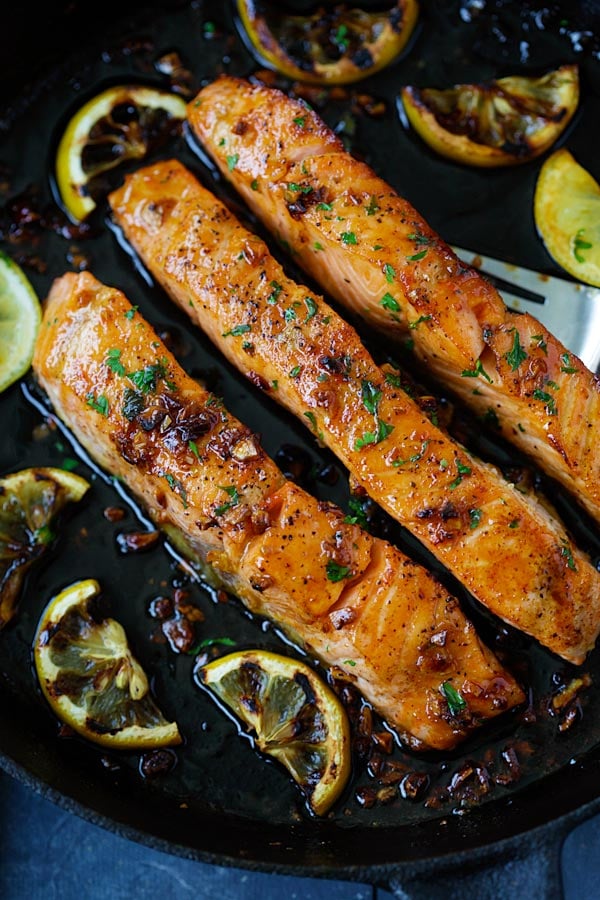 Shrimp Scampi Linguine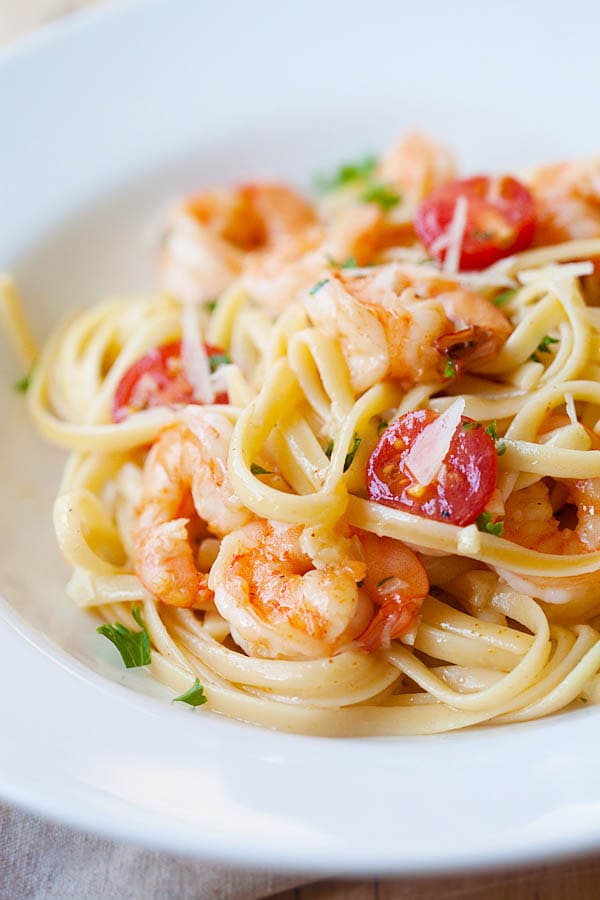 Brazilian Cheese Bread (Pão de Queijo)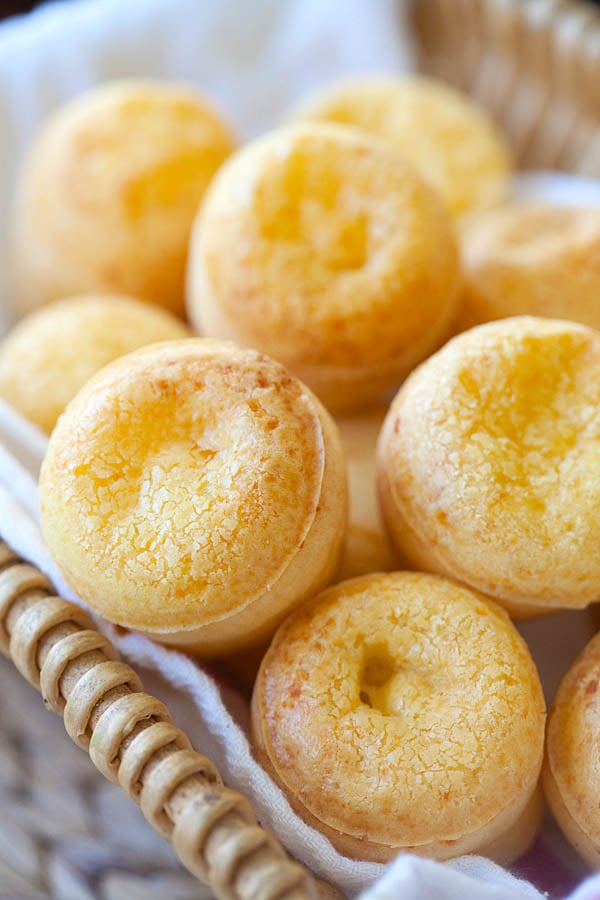 Creamy Garlic Chicken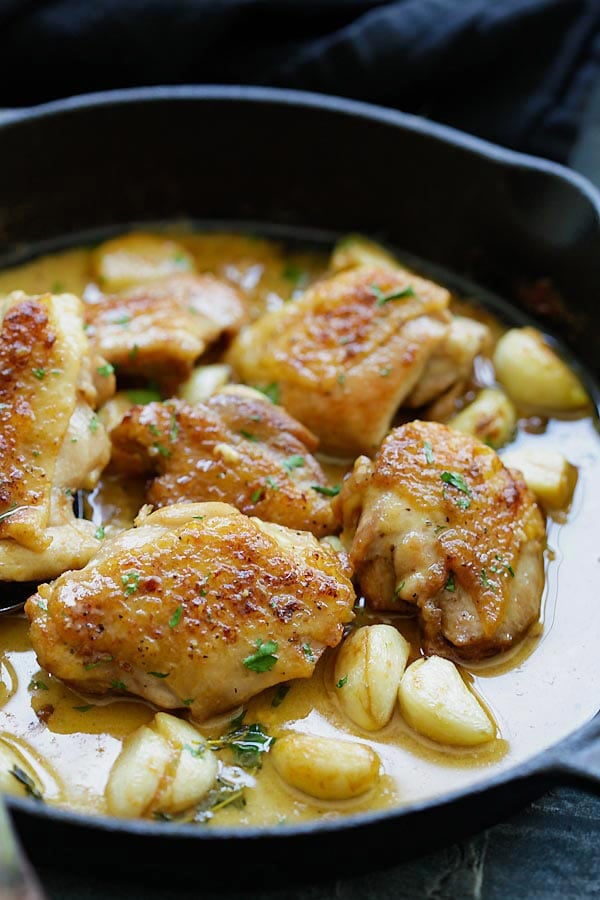 Mini Garlic Monkey Bread