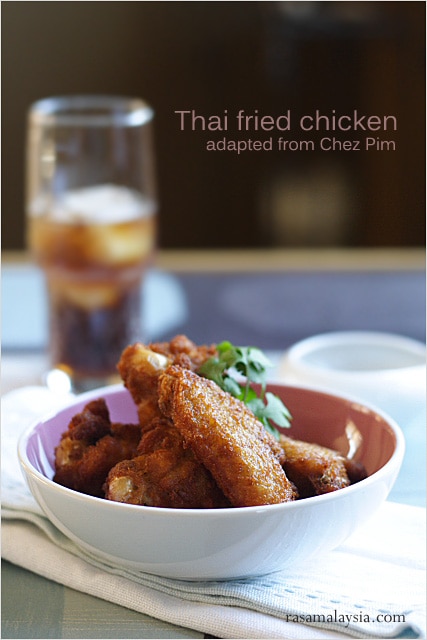 When I first read this fried chicken recipe post on Chez Pim, I knew immediately that it's a keeper.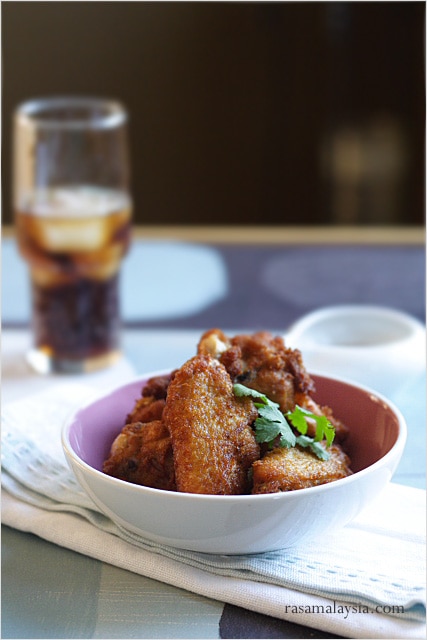 I am addicted to these perfectly-fried, golden, crispy and flavorful fried chicken in Thailand. As a matter of fact, I was laying over in Bangkok recently and had no less than 3 servings of fried chicken from 3 different street vendors. I wanted to prove a point if these fried chicken all taste equally good. The answer is an absolute yes; fried chicken in Bangkok is impossibly delicious.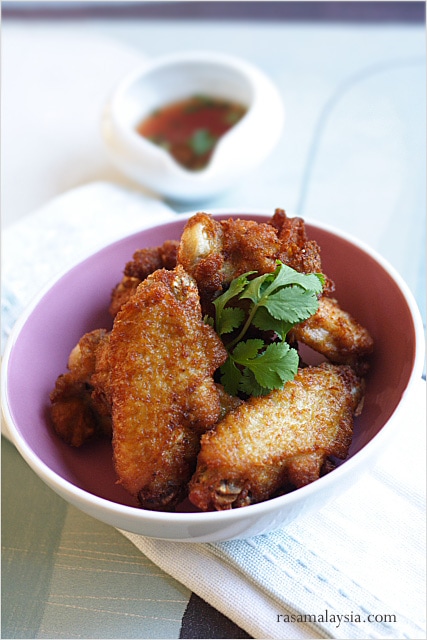 Now, let's get to the secrets of making fried chicken very crispy.  My uncle taught me to use all-purpose flour + corn flour + rice flour in equal portions to coat the chicken (or fried bananas in that matter) and you will have very crispy skin that sticks to whatever you are frying!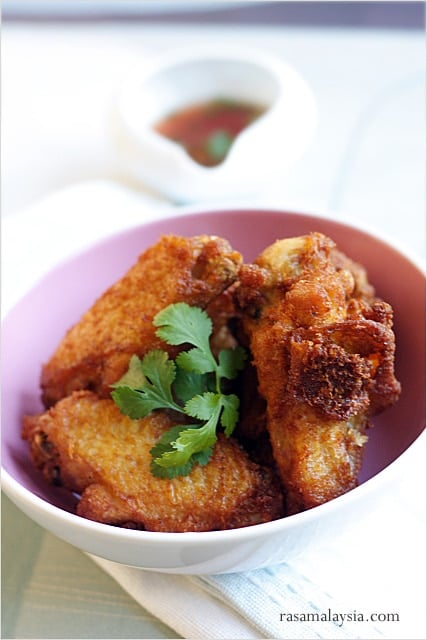 These fried chicken are great with Thai sweet chili sauce which you can buy from Asian stores. To freshen up the "flat" taste of bottled sweet chili sauce, I added some chopped cilantro leaves and lime juice to give it some extra zing.
So, there you have it, a perfect and crispy fried chicken recipe. Enjoy!