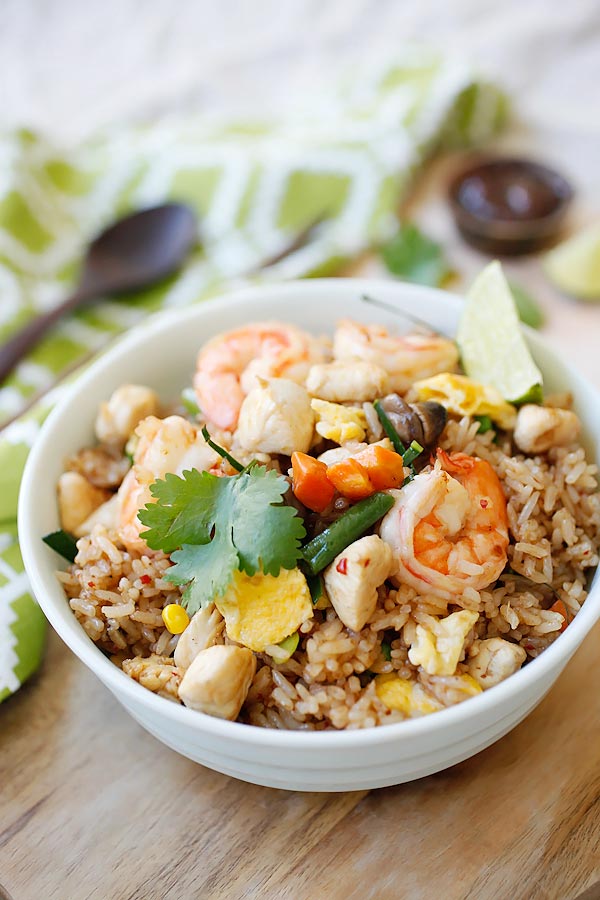 Tom Yum Fried Rice
Serves 2 | Prep Time: 15 Minutes | Cook Time: 5 Minutes
Ingredients:
2 tablespoons oil
1 egg, lightly beaten
2 cloves garlic, finely minced
2 oz chicken meat, cut into thin pieces
6 shelled and deveined shrimp
6 canned straw mushrooms
3 tablespoons frozen peas and carrots
1 tablespoon Thai roasted chili paste or "Nam Prik Pao"
2 cups leftover steamed white rice, loosen up
2 teaspoons fish sauce or to taste
Lime juice
Method:
Heat up a little bit of oil in a wok and fry the beaten egg into an omelet. Use the spatula to break the omelet into small pieces. Set aside. Heat up the remaining oil in the wok. Add the garlic into the wok and stir-fry until lightly browned and aromatic.
Add the chicken, shrimp, straw mushrooms and stir-fry continuously until the chicken and shrimp turn opaque on the surface, then add the frozen peas and carrots. Add the Thai roasted chili paste and do a few quick stirs before adding the rice.
Add the fish sauce and the egg into the wok. Stir continuously to combine all the ingredients. Remove the tom yum fried rice from the wok and add a couple of splashes of lime juice. Serve immediately with some bird's eyes chilies if you want extra heat.
Most-Pinned Recipes
Ginger Garlic Baked Chicken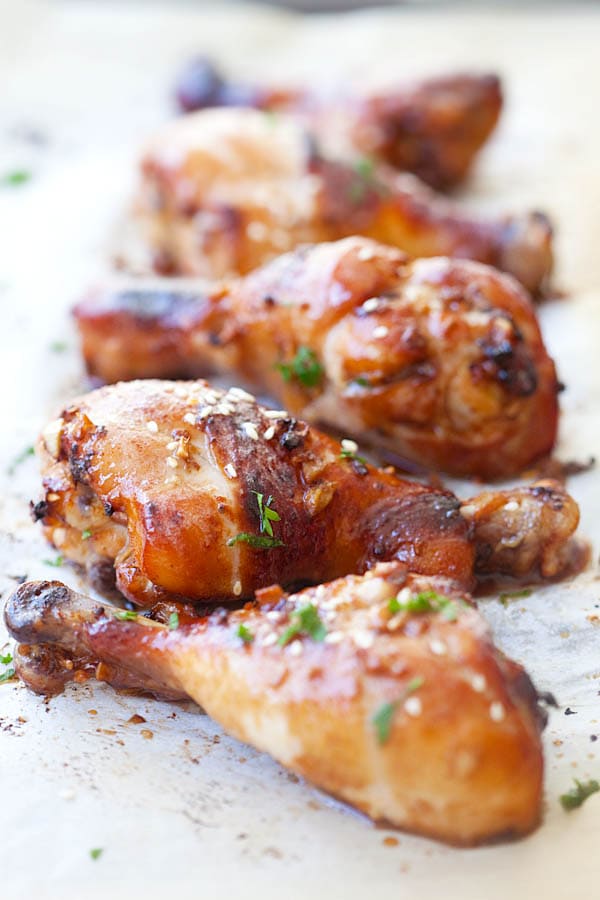 Crab Rangoon (Cream Cheese Wontons)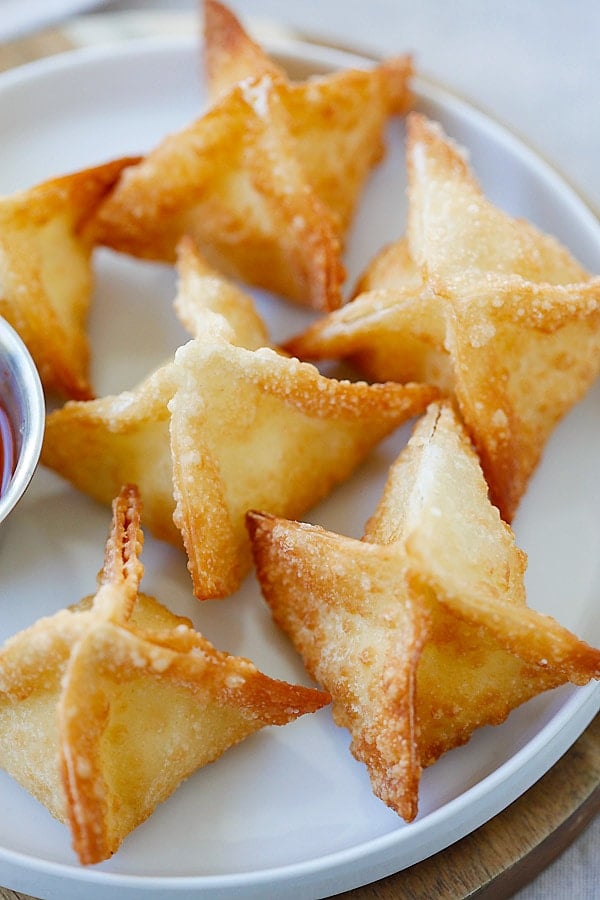 Chicken Wontons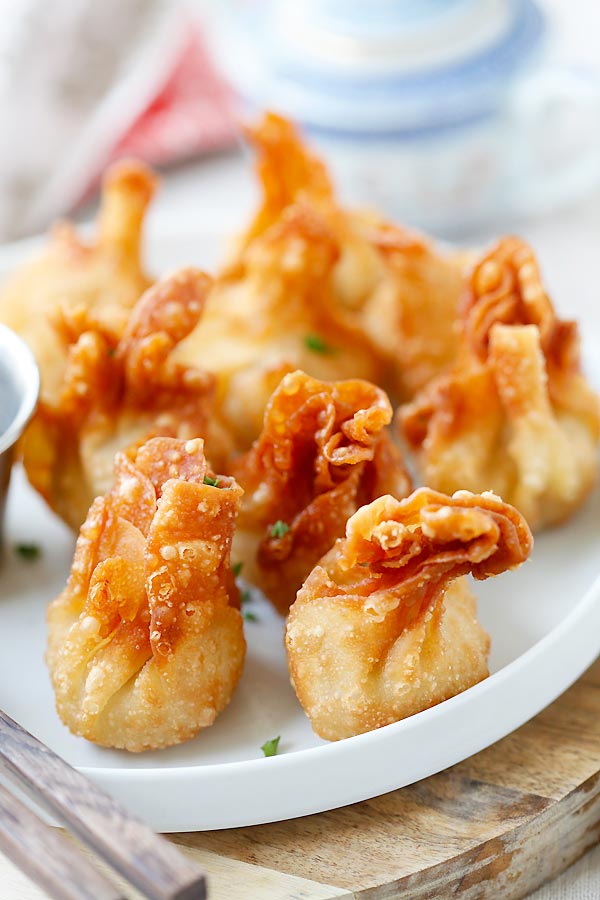 Onion Scallion Beef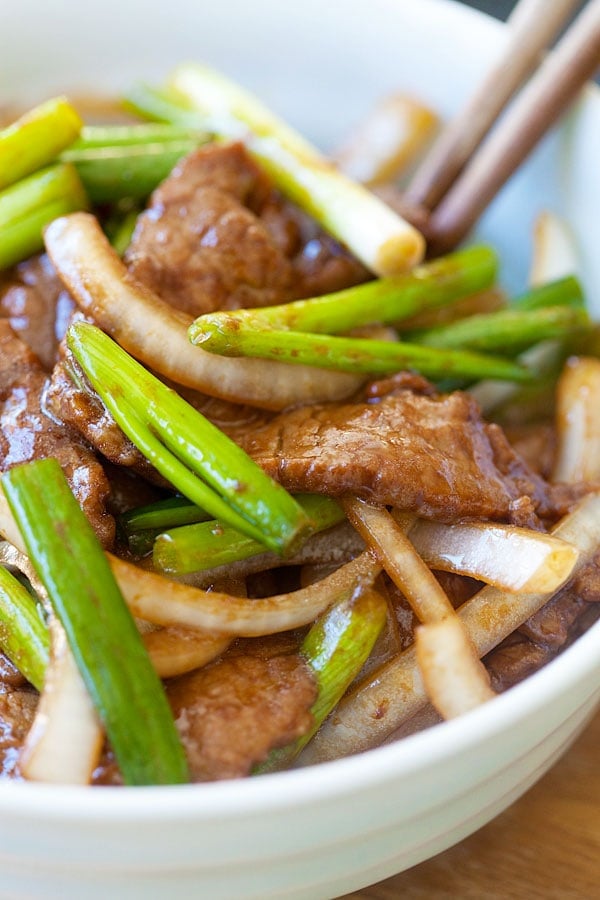 Thai Chicken Sate with Peanut Sauce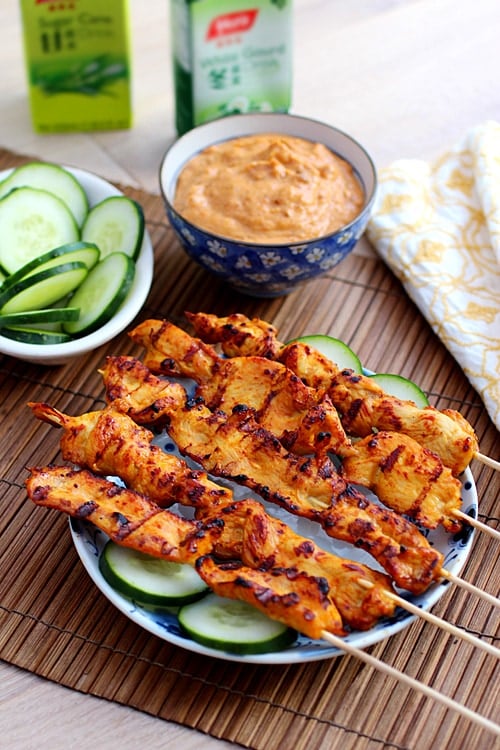 Thai Peanut Sauce