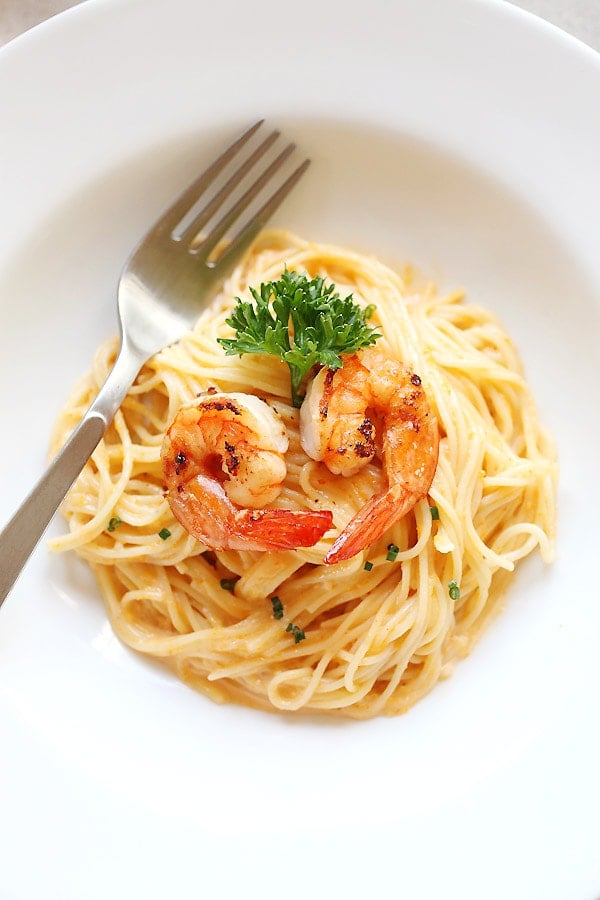 Uni Pasta (Sea Urchin Pasta) Recipe
Serves 2 | Prep Time: 10 Minutes | Cook Time: 20 Minutes
Adapted from: Eat A Duck I Must
Ingredients:
4 shrimp, deveined and shelled but leave tails on
1 package fresh uni (sea urchin)
2 cups heavy whipping cream
1 clove garlic
Chives
2 egg yolks
Grated parmesan cheese
Angel hair or Spaghetti
Method:
Warm up the cream and 1 smashed clove of garlic in a sauce pan, do not let it boil. Simmer for 10 mins or until cream has thickened.
Remove the cream from heat and reserve a little for the egg yolk. Add 3/4 of the block of uni into the sauce. Using an immersion blender, blend till smooth and strain through a sieve; keep warm.
Start a pot of salted boiling water for the pasta and until al dente. Season the shrimp with salt and pepper. In a hot pan, pan-sear until the shrimp are cooked. Strain the pasta and add to a hot pan, then add the uni sauce and cook for a couple more seconds. Beat the egg yolks with the reserved cream. Remove the hot pan from the stove and slowly pour in the egg mixture while stirring. This will prevent it from turning into scrambled eggs.
Add a handful of the grated parmesan cheese and stir. Season the pasta to taste with salt and pepper. Plate the pasta and garnish with the shrimp and chopped chives.
Most-Pinned Recipes
Chili Lime Chicken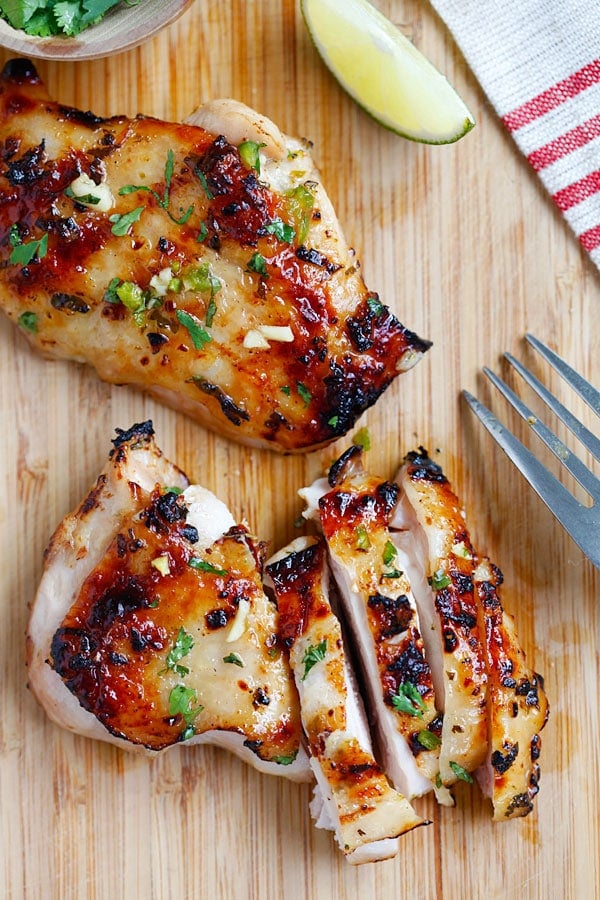 Parmesan Baked Chicken Nuggets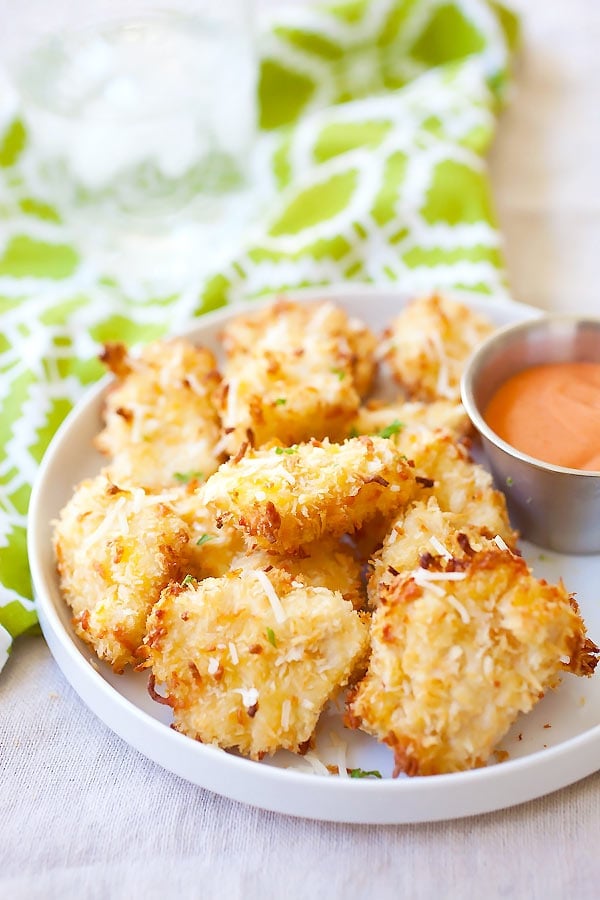 Garlic Herb Cheese Bombs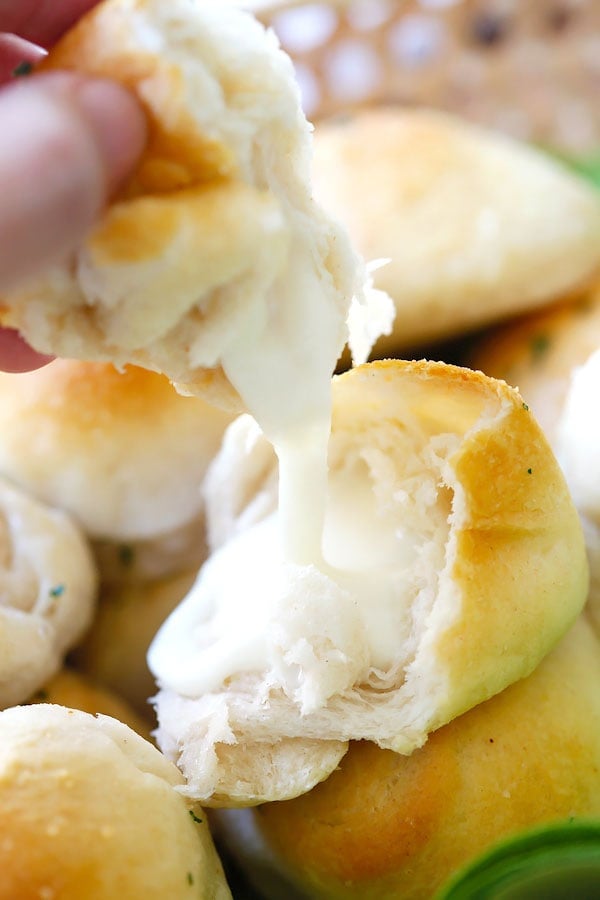 Cilantro Lime Chicken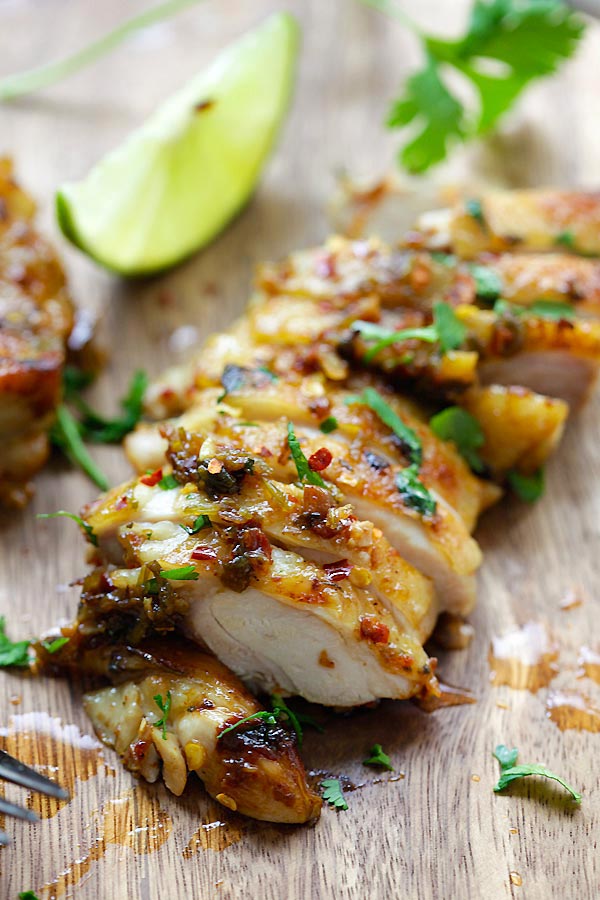 Parmesan Garlic Noodles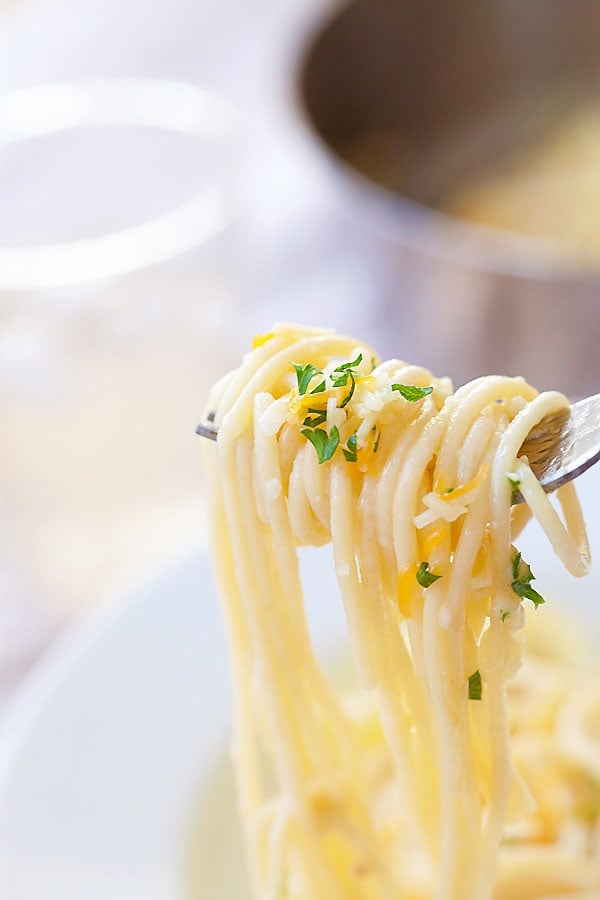 Garlic Herb Roasted Potatoes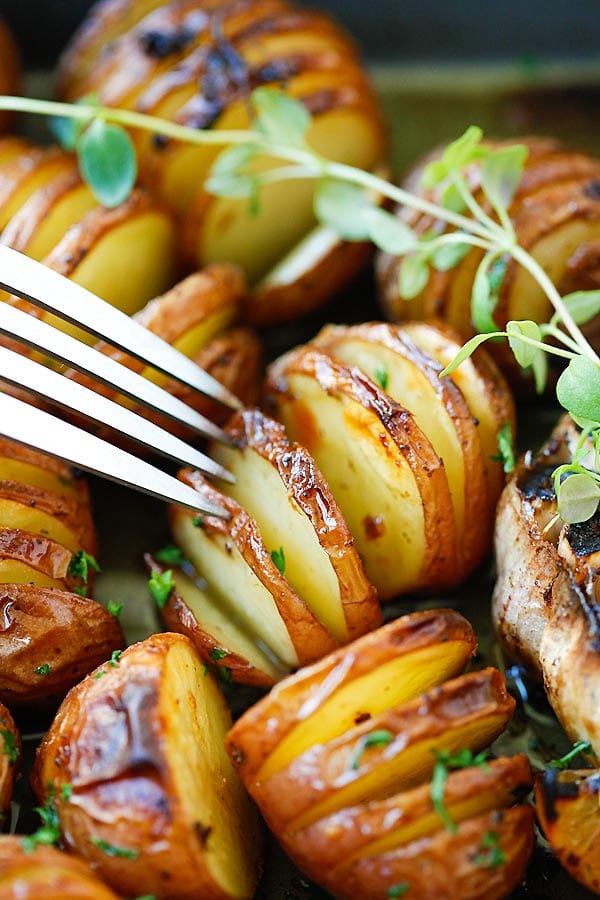 Parmesan Roasted Cauliflower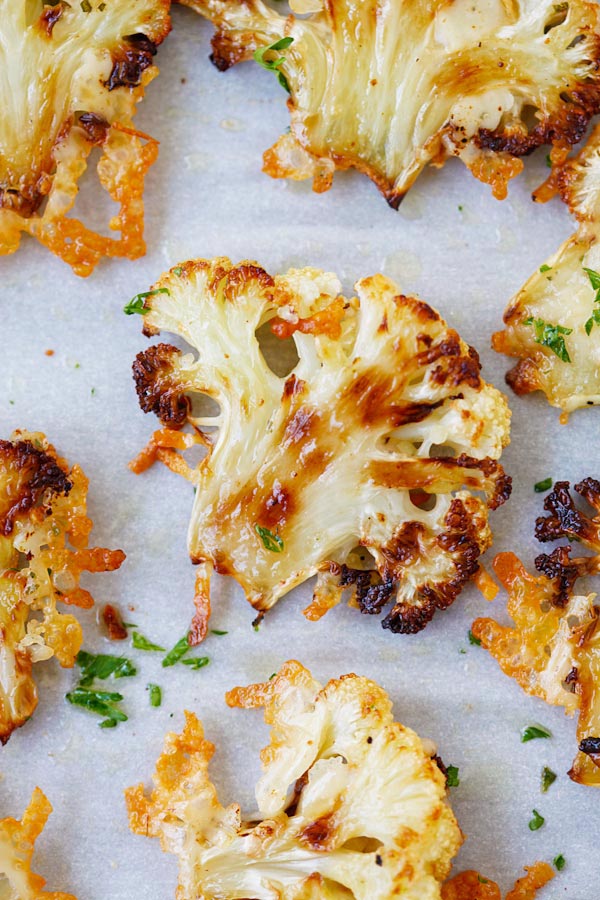 Honey Garlic Salmon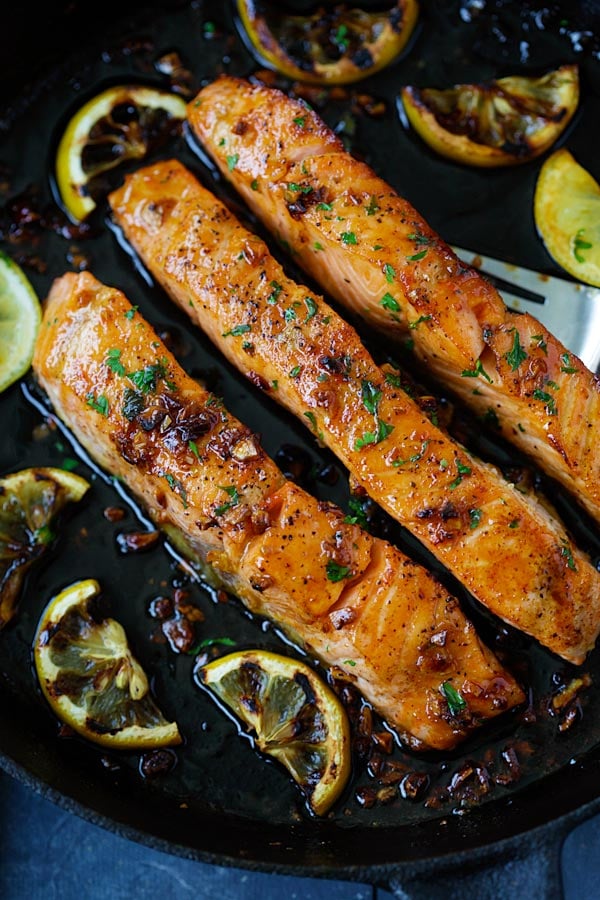 Shrimp Scampi Linguine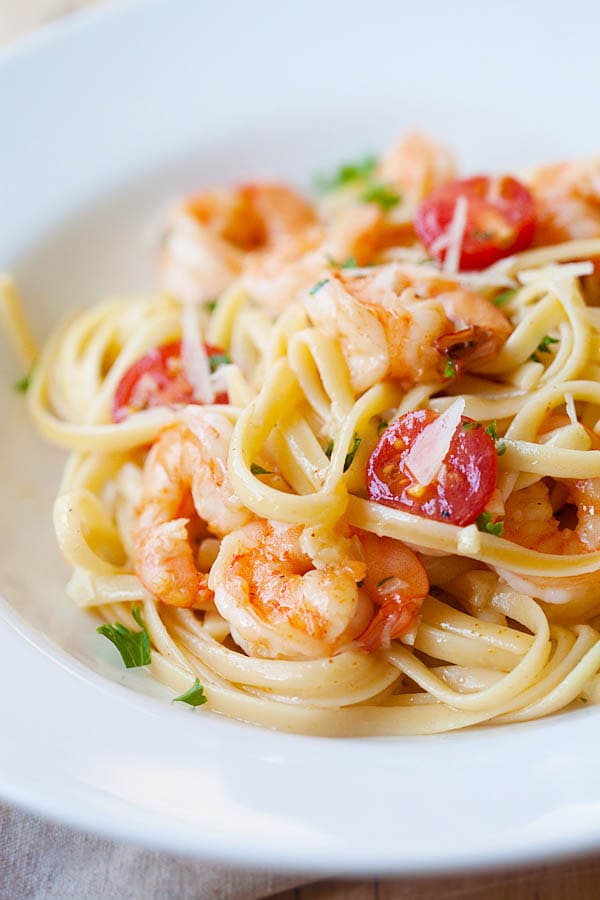 Brazilian Cheese Bread (Pão de Queijo)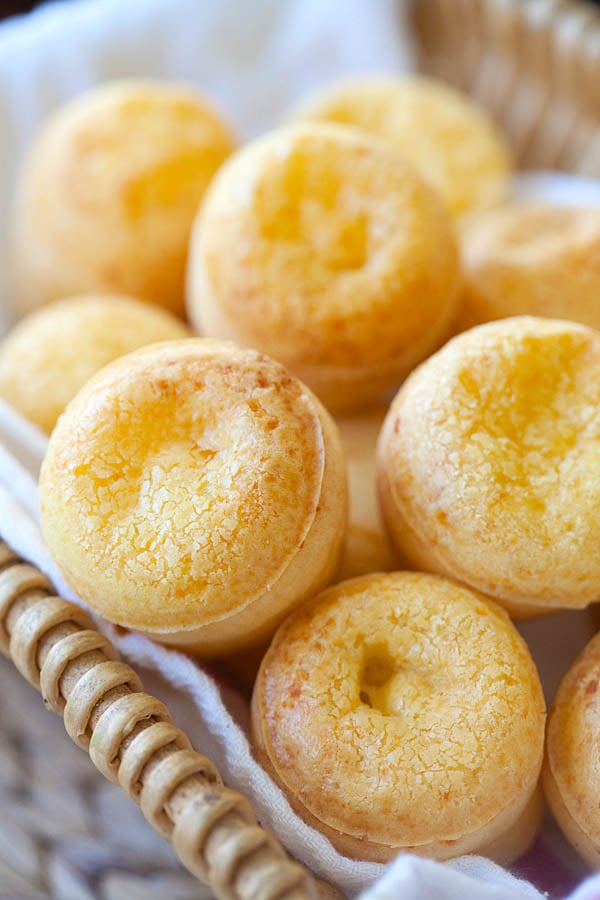 Creamy Garlic Chicken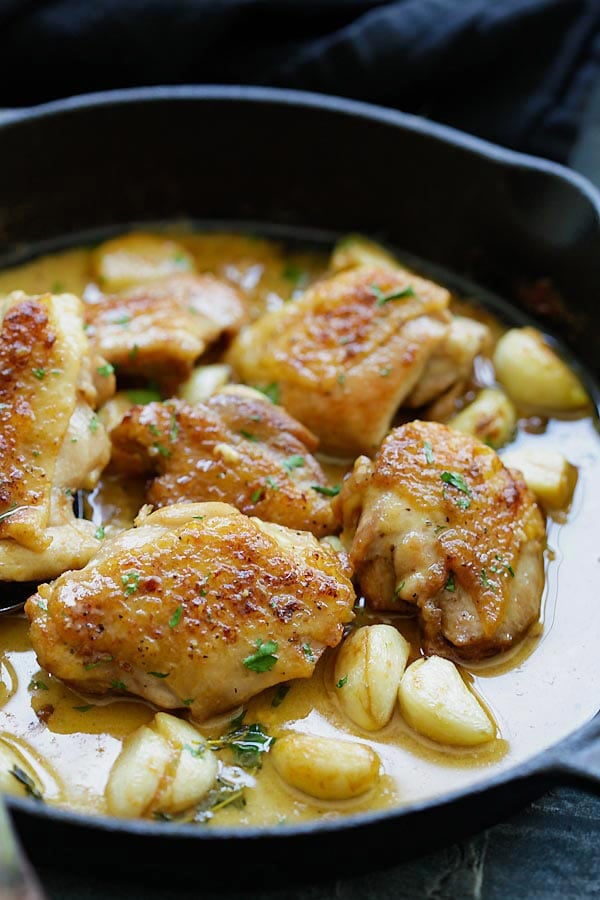 Mini Garlic Monkey Bread