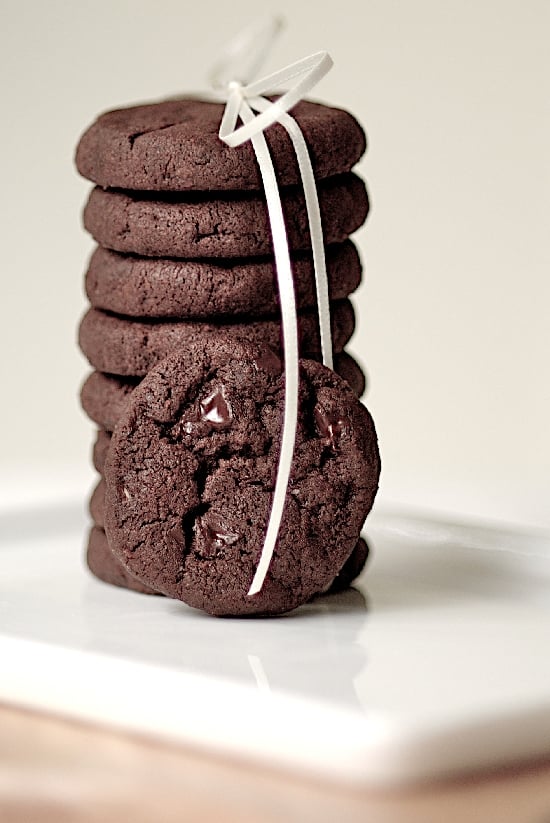 By now, you should know that I am not a very good baker, even though I actually enjoy baking. There is a challenging baking recipe in my upcoming cookbook and I couldn't get a consistent result and Pick Yin, a fellow Malaysian, came to my rescue and that's how I discovered Life is Great, a blog about all the good things in life: food, traveling, cooking, and baking. Please welcome Pick Yin to Rasa Malaysia as she presents us the World Peace Cookies by Dorie Greenspan. If you are doing last-minute baking for the upcoming Lunar New Year, this is a great recipe to try.
I am honored when Bee presented Life is Great the opportunity to share a recipe here at Rasa Malaysia. Her authentic Penang Char Kuey Teow was the first recipe I tried and savoring the dish brought back memories of our delish holiday at the food haven island.
This month it is baking frenzy time at our kitchen. Chinese around the world will be celebrating the Lunar New Year in about 1 week when families and friends gather for good times filled with love, laughter and of course, food. This year I plan to make Bee's pineapple tarts and some Dragon cookies to usher in the year of Rabbit but before that, something chocolate is required to fill our cookie jar…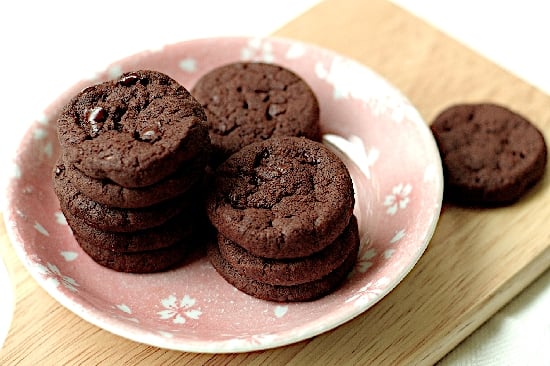 Dorie Greenspan originally called these Korova Cookies (Sablés Korova) in her dainty Paris Sweets cookbook, the name referring to the restaurant where Pierre Hermé created these dark treasures. She then changed the name to World Peace Cookies in her famed Baking: From My Home to Yours after her neighbor, Richard Gold, pointed out that constant offerings of these cookies will surely bring out all senses of goodwill and joy in us.
This is provided we don't all turn into cookie monsters after the first bite and resort to fighting over the last cookie. If you're a chocolate and cookie lover, I highly recommend stashing the batch of your cooled cookies into the deepest abyss of your freezer and blocking the access with your meats, fish and ice cream tubs. Why, you may ask. I licked clean the paddle of my Kitchen Aid. While slicing the cookie log I had to will myself not to eat up all the crumbs else there would be not much cookies left to bake. I ate three for testing after baking each tray. After swallowing the first one my other half Vijay told me matter-of-factly that we don't have enough and warned me to keep watch on those cooling racks because he couldn't promise he won't steal. Making them smaller didn't help – we ate five to six each time the jar is invaded. I almost didn't bring some to work for sharing – I counted how many while packing.
It's difficult to resist these soft, melt-in-your-mouth and intensely flavored sablés. The fleur de sel not only allow the chocolate and cocoa perform their best but occasionally explodes in your mouth like little salty dynamites, balancing all that sugar. Now there is less than ten cookies left in our big jar and I'm busy scheming on how to fit another two batches into my pineapple tart baking schedule this weekend.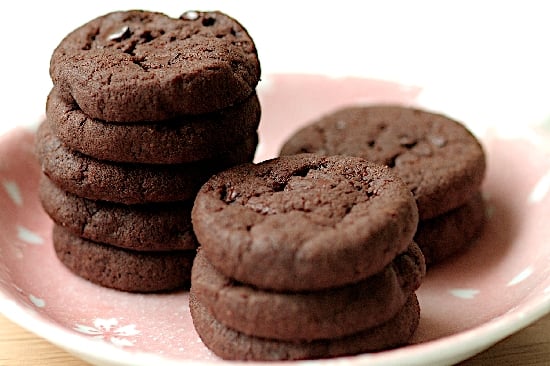 I hope you will bake this too and rest assured, if you're baking to celebrate the Bunny Year like me, these international peacemakers will not compete with the rest of your Chinese New Year cookies. They may be long gone from the tidbits table before you can utter Gong Xi Fa Cai!