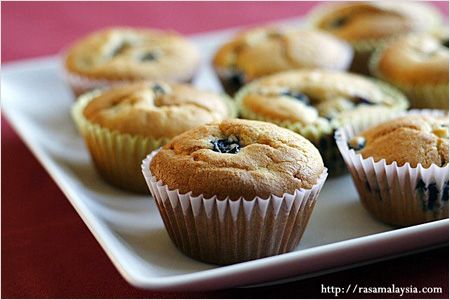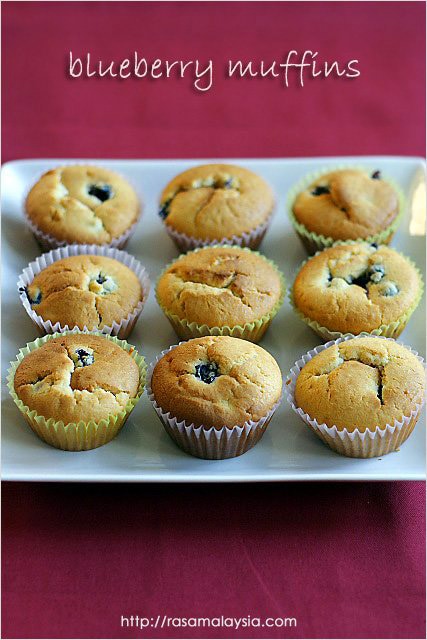 On my recent flight back from Asia, I read a very interesting article about 10 superfoods that one should integrate into the daily diet: garlic, tofu, mushrooms, blueberries, kale, flaxseed, beans, carrots, tomatoes, and strawberries.
These foods are referred to as "immune boosters" by the author, a MD and medical director of a cancer treatment center.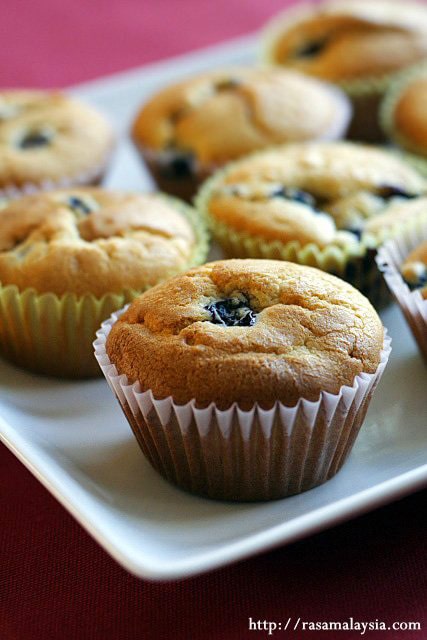 Earlier this year, I had a major health scare–one that was fortunately harmless–that leads me to be more conscious about the foods I consume on a daily basis.
When I read through the list, I felt rather happy and relieved because I am already a big fan of many of them; for example: garlic, tofu, mushrooms, carrots, and beans. However, I don't eat enough blueberries and strawberries, even though they are so adorable, absolutely edible, and readily available in the US. I resolve to eat them more.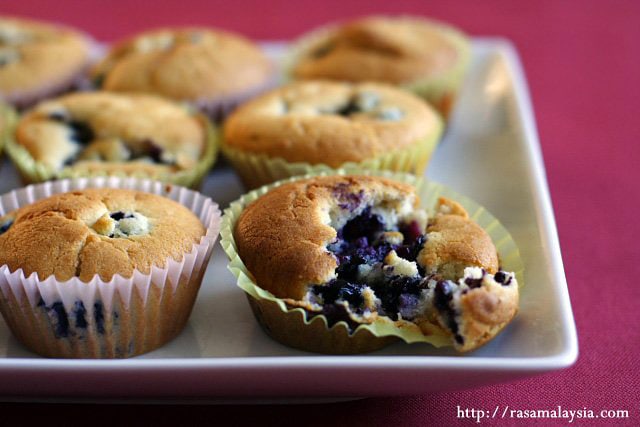 And hence, blueberry has become my new favorite. I eat them raw, or I top my matcha (green tea) ice cream with blueberries (green tea is also another healthy food). I also bake blueberry muffins on the weekend, and save the muffins as breakfast for my busy work week.
Packed full of juicy blueberries, these sweet and light muffins are perfect choice for breakfast.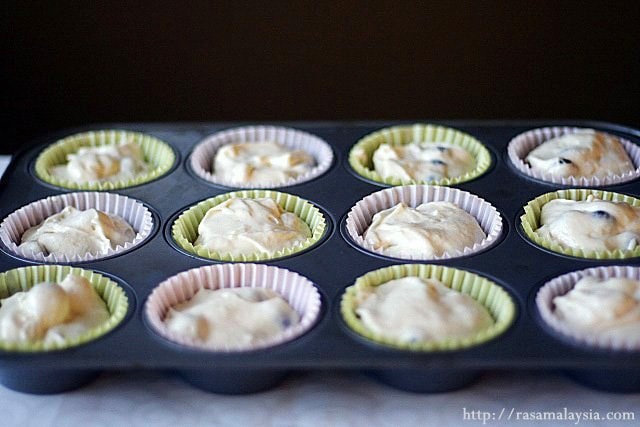 I have a great blueberry muffins recipe that I received in my mail, you know, the cookbook club mailer that also includes a few recipe leaflets.
The blueberry muffins recipe calls for very basic ingredients–ones that I always have in my fridge and pantry. The recipe also creates a fluffier muffins instead of the "dense" ones sold at stores. Personally, I love my blueberry muffins "lighter" as I can have a couple of them without feeling completely stuffed in the morning.
The blueberry muffins recipe is also very easy to follow, plus the notion that I am eating healthy superfood makes the muffins taste even better! :)
Please the above image to view the complete photo set of blueberry muffins. For the best-ever blueberry muffins recipe, please read on.
Related Recipe: Blueberry Pound Cake
How Many Calories Per Serving?
This recipe is only 385 calories per serving.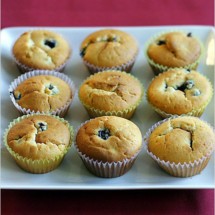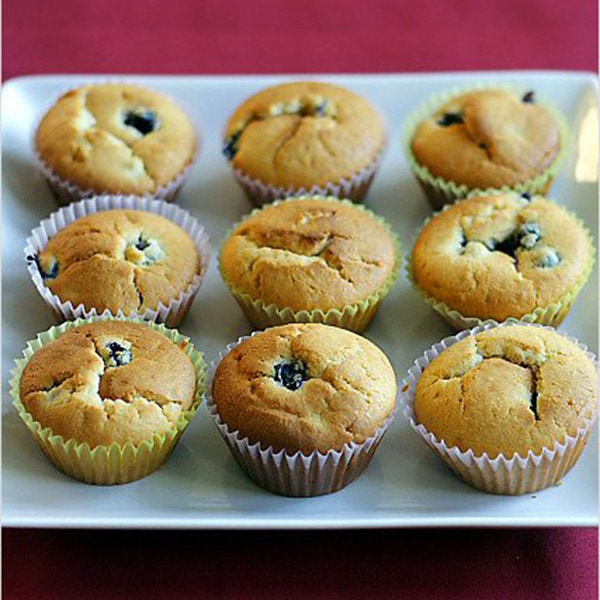 Blueberry Muffins Recipe
Blueberry Muffins Recipe - Packed full of juicy blueberries, these sweet and light muffins are perfect choice for breakfast.
Ingredients
1 1/2

cups

all-purpose flour

1

teaspoon

baking powder

1/2

teaspoon

salt

1/4

cup

sugar

4

tablespoons

unsalted butter, melted and cooled

(60 g)

1

large egg, beaten

3/4

cup

plus 2 teaspoon milk

1

cup

blueberries
Click Here for Conversion Tool
Directions
Preheat oven to 400 degree F. Line a muffin pan with 10 paper muffin cups or spray with nonstick cooking spray. If you have a 12-hole muffin pan, fill the two empty cups halfway with water. This will keep the muffin moist while baking in the oven.

Sift the flour, baking powder, and salt into a large bowl. Stir in the sugar. In another bowl, together the melted butter, egg, and milk. You can also use an electronic hand mixer. Pour the wet ingredients over the dry ingredients and whisk until just blended (mixture should be slightly lumpy).

Add the blueberries to bowl and stir them in just enough to combine.

Divide the batter evenly among the prepared muffins cups. Bake the muffins until golden, for about 18-24 minutes. Remove the muffins from the pan and transfer to a wire rack to cool. Muffins are best served warm.
Recipe Notes
Filling water in empty cups halfway with water is to create light steam during the baking process. It will make the muffins moist.
Nutrition Facts
Blueberry Muffins Recipe
Amount Per Serving (4 people)
Calories 385
Calories from Fat 126
% Daily Value*
Fat 14g22%
Cholesterol 75mg25%
Sodium 329mg14%
Potassium 255mg7%
Carbohydrates 56g19%
Protein 8g16%
Vitamin A 505IU10%
Vitamin C 3.5mg4%
Calcium 112mg11%
Iron 2.6mg14%
* Percent Daily Values are based on a 2000 calorie diet.