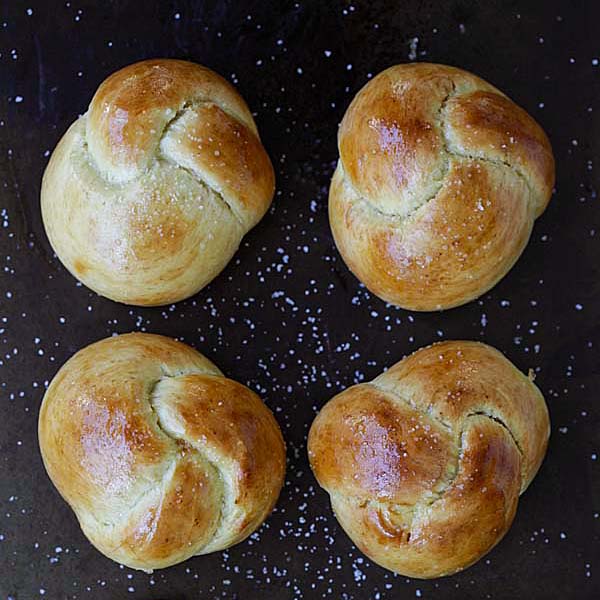 Challah Knots
Challah Knots – pillowy soft yeast buns tied up in a knot. Easy and fail-proof challah recipe that yields amazing bread that you can't stop eating
Prep time:
Cook time:
Total Time: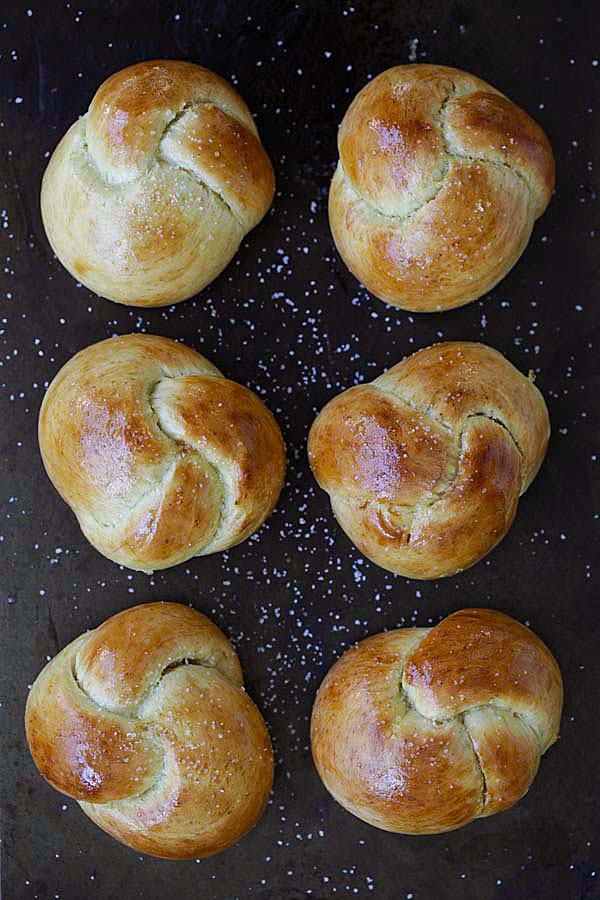 Challah Knots
Challah Knots – pillowy soft yeast buns tied up in a knot. Easy and fail-proof challah recipe that yields amazing bread that you can't stop eating.
What I love most about this recipe is the golden brown, shiny exterior, but the pillowy soft and cottony interior. While Challah is a Jewish bread, you don't have to be a Jewish to enjoy this amazing recipe. These Challah knots are perfect for weeknight or weekend dinner. Happy baking!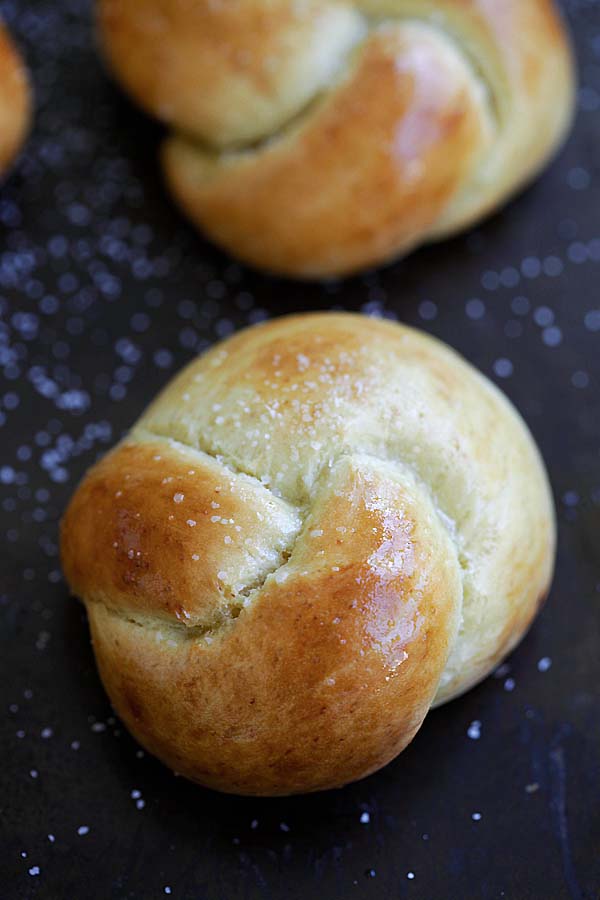 Challah Knots Recipe
Yields 6 | Prep Time: 20 Mins | Rising Time: 120 Mins | Bake Time: 20 Mins
Source: Eat in My Kitchen
Contributor: Kendoll Baldwin
Ingredients:
5 egg yolks
3 tablespoons unsalted butter, melted and cooled
3/4 cup water
1 egg white, beaten, for glazing
3 cups + 2 tablespoons bread flour
1/2 cup sugar
1 1/4 teaspoons fast-acting yeast
1 teaspoon kosher salt
Method:
In a medium bowl, whisk the egg yolks and butter. Add the water and whisk until well combined. Set aside.
Using a stand mixer with paddle attachment, whisk the flour with the sugar, yeast, and salt. Add the egg yolk mixture and mix for about 1 minute or until well combined. Change to the dough hook and knead for about 10 minutes, on medium speed. The dough should be soft (add a little more flour if the dough is too sticky).
Preheat the oven to 350°F.
Transfer the dough to a clean, oiled bowl. Cover with a kitchen towel and let rise in a warm place, or in a 100°F warm oven, for about 60-70 minutes or until spongy. Turn out the dough onto a flat surface dusted with flour. Knead with hands and cut into 6 equal pieces. Cover with a towel and rest for about 15 minutes.
Line a baking sheet with parchment paper. Roll each dough into a log (10″ long). Fold the log into a knot (watch the video on my Garlic Parmesan Dinner Rolls recipe). Transfer the knots to the baking sheet and brush with the beaten egg white. Let them rise for about 30 minutes or until puffy. Repeat the egg wash again and sprinkle with salt.
Bake for about 20 minutes or until the Challah knots are golden brown and shiny. Remove from the oven and serve warm.
Most-Pinned Recipes
Garlic Herb Cheese Bombs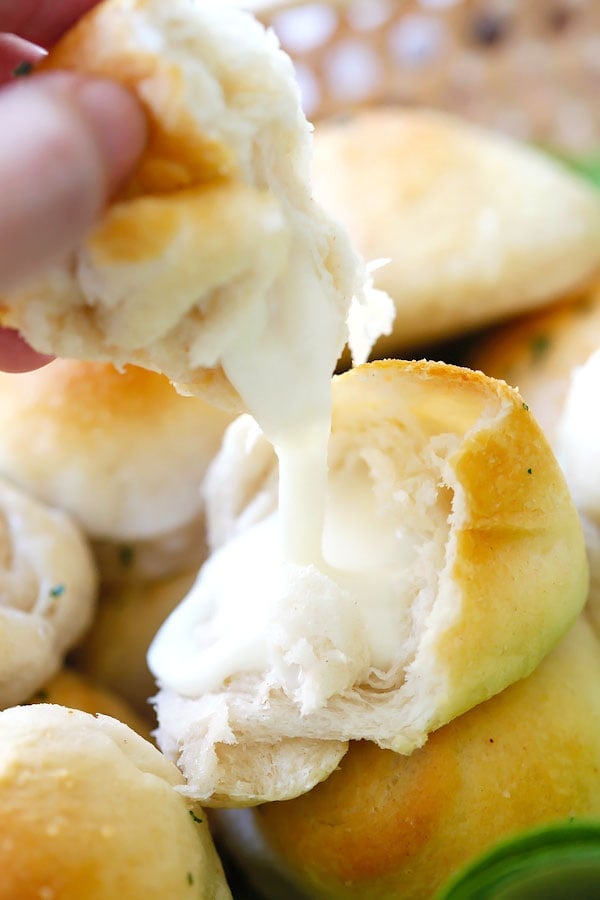 Chili Lime Chicken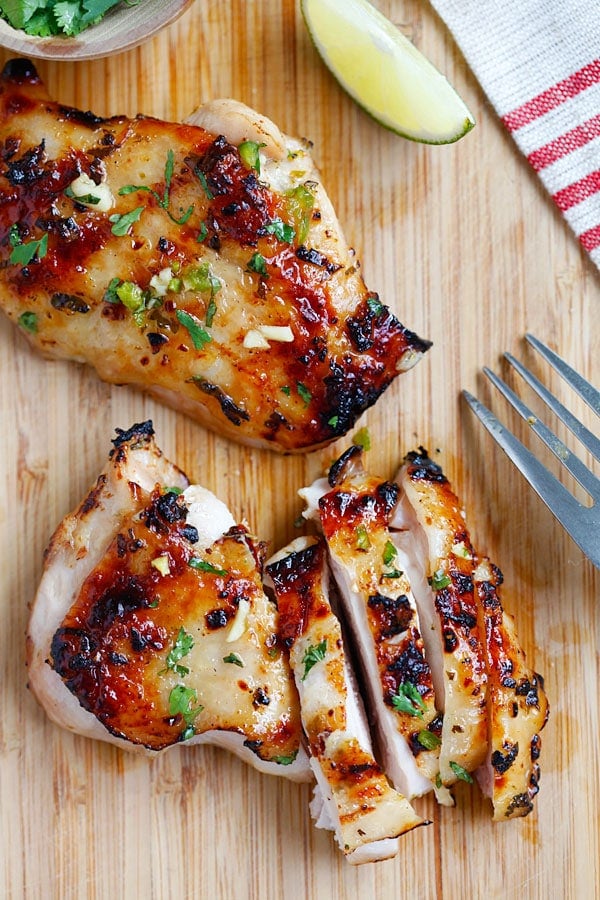 Cilantro Lime Chicken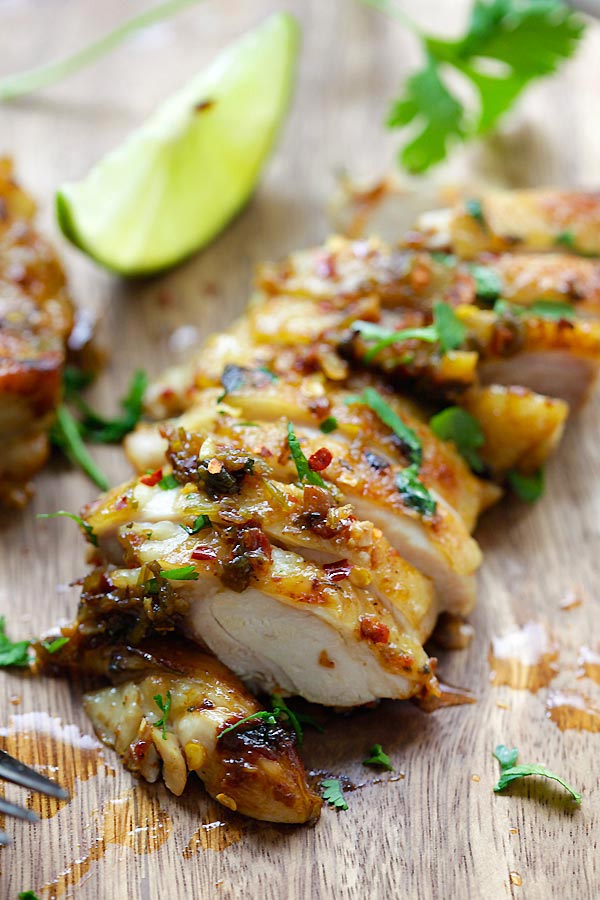 Italian Roasted Potatoes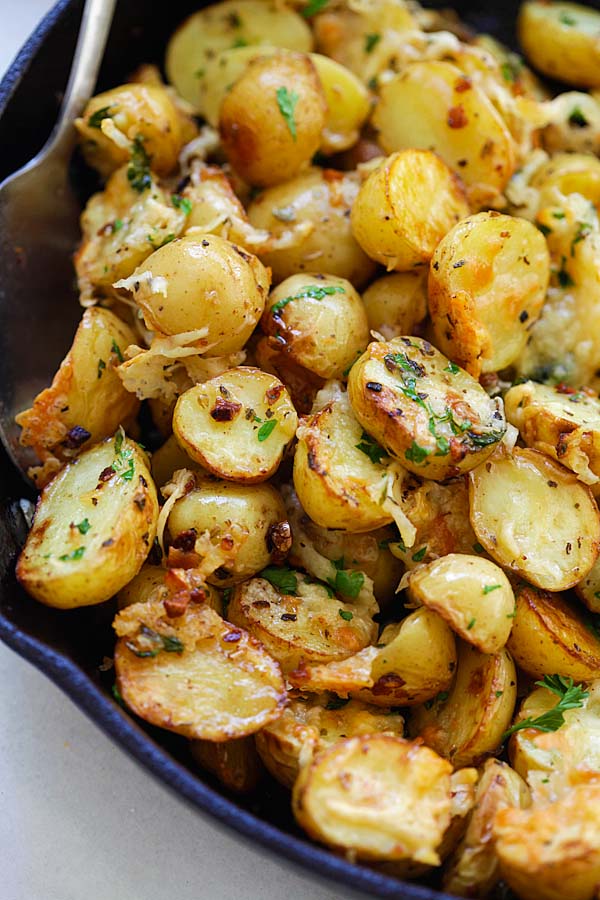 Honey Garlic Salmon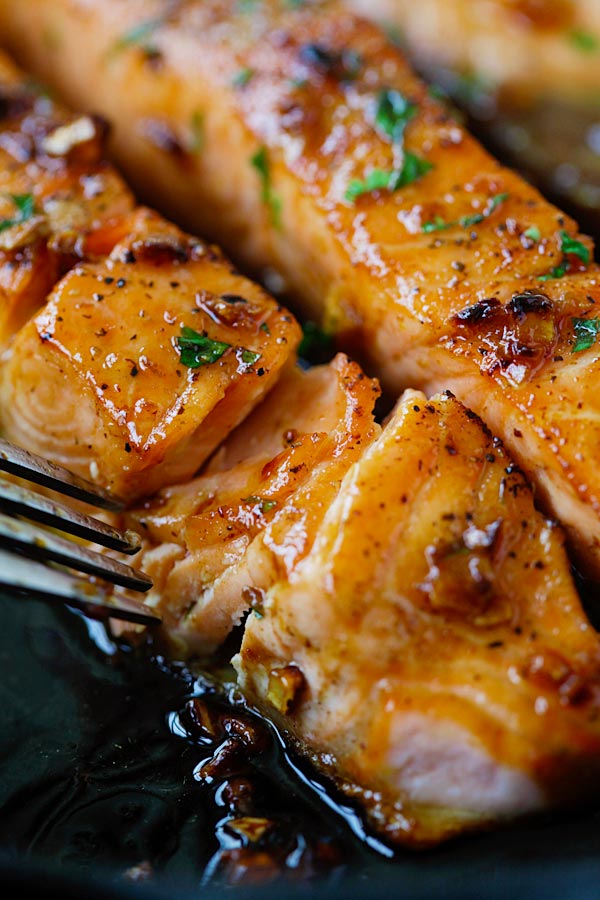 Parmesan Baked Chicken Nuggets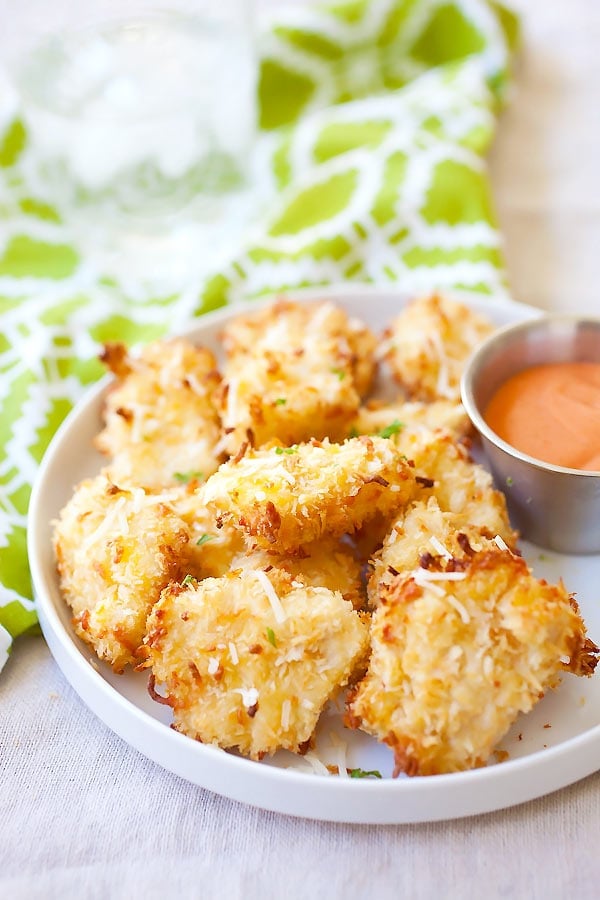 Parmesan Roasted Cauliflower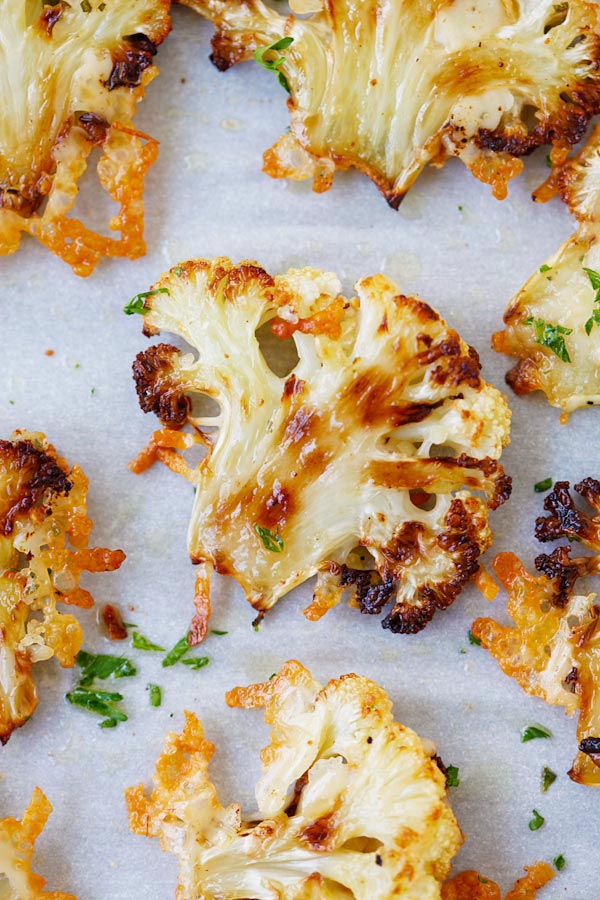 Garlic Herb Roasted Potatoes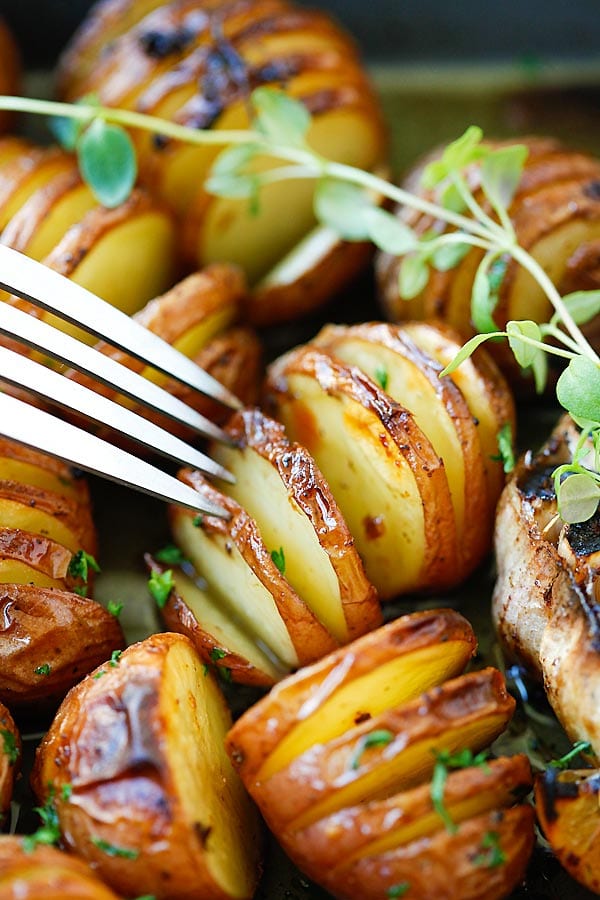 Creamy Garlic Chicken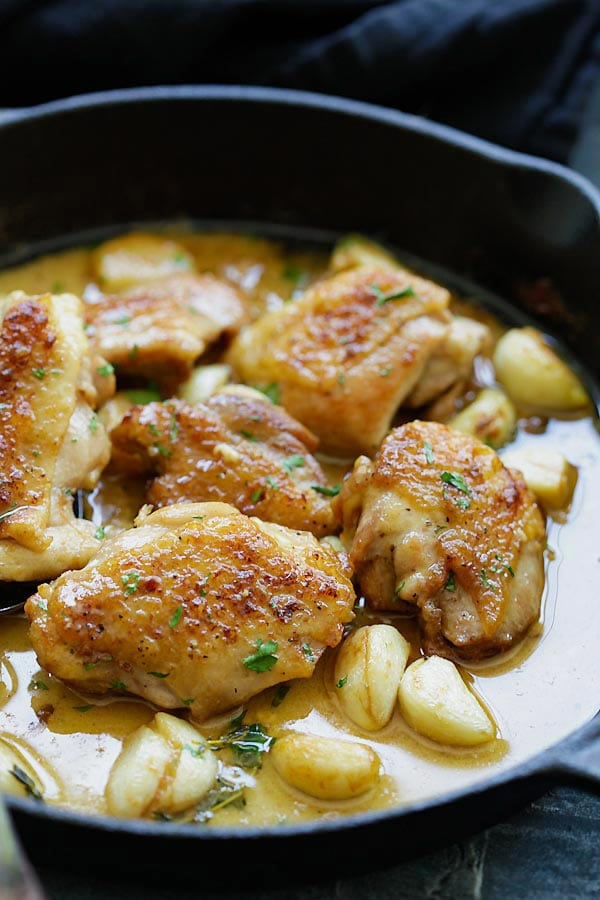 Garlic Parmesan Roasted Carrots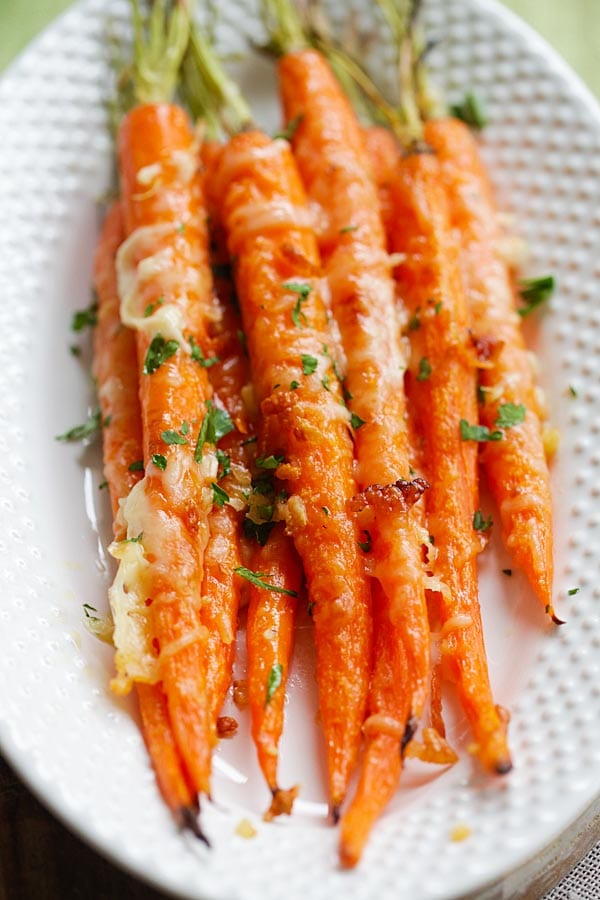 Hawaiian Shrimp Scampi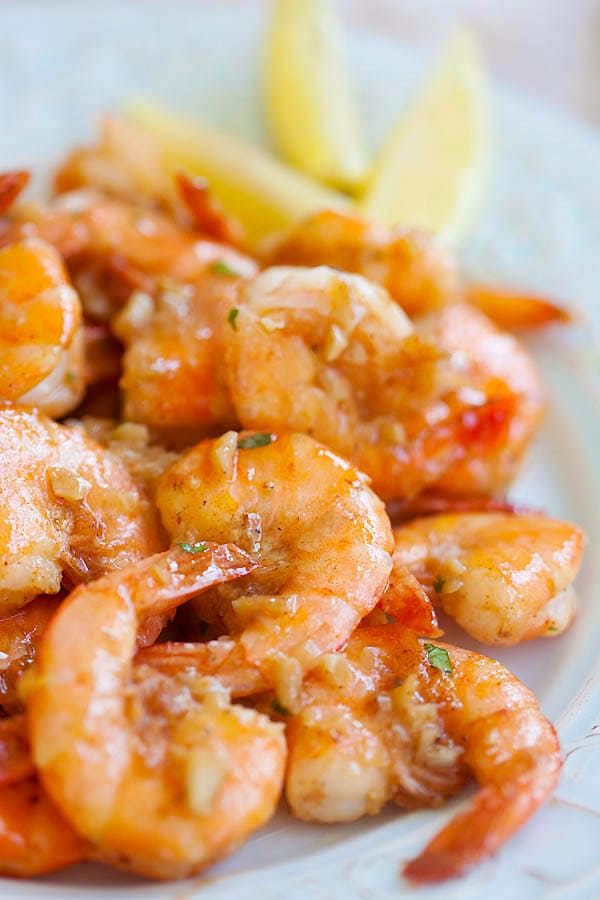 Garlic Butter Brazilian Steak