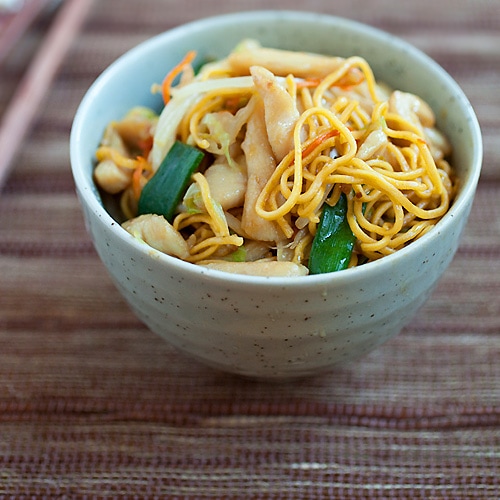 Chicken Chow Mein
Easy and the most delicious Chicken Chow Mein recipe that is MUCH better and healthier than your regular Chinese takeout. Learn how to make it with this recipe
Prep time:
Cook time:
Total Time: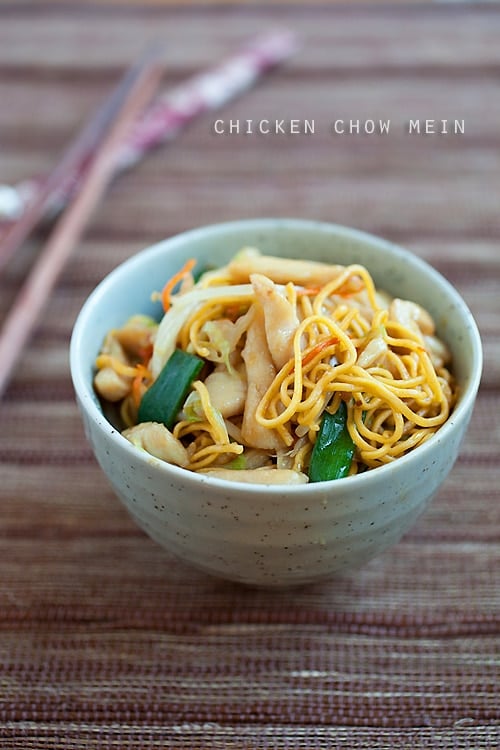 What is Chicken Chow Mein?
Chicken Chow Mein is a Cantonese-style fried egg noodles with tender pieces of chicken. It's a very popular and delicious noodle dish that everyone loves. In this recipe tutorial, you will learn how to make authentic chicken chow mein just like Chinese restaurants.
How To Make Chicken Chow Mein
To make restaurant quality chicken chow mein, your chicken has to be tender. In my recipe section, you will learn how to "velvet" the chicken. You will also need a deep skillet or Chinese wok (if you have one). Heat up the utensil on high heat, add cooking oil, then stir fry by tossing the chicken, vegetables and egg noodles back and forth.
Chicken Chow Mein Recipe
Serves 2 | Prep Time: 20 Minutes | Cook Time: 10 Minutes
Ingredients:
8 oz fresh egg noodles, steamed chow mein/chow mein, or dry chow mein
4 oz chicken breast, cut into pieces
3 tablespoons oil
3 cloves garlic, finely minced
2 oz cabbage, finely sliced
1/2 small carrot, peeled and cut into thin strips
1 heaping tablespoon oyster sauce
1 tablespoon soy sauce
1/4 teaspoon dark soy sauce, optional, for coloring purpose
1 tablespoon sugar
1/2 teaspoon sesame oil
3 tablespoons water
3 dashes ground white pepper
Pinch of salt
4 oz bean sprouts, rinsed and drained
2 stalks scallion, cut into 2-inch lengths
Chicken Marinade:
1 teaspoon soy sauce
1 teaspoon corn starch
Method:
Prep the noodles according to the packaging instructions.
Pat dry the chicken with paper towels. Add the soy sauce and corn starch to the chicken. Stir to coat well. Set aside for 10 minutes.
Heat up a wok or skillet over high heat. When it's heated, add the oil to the wok/skillet. Add the garlic and stir-fry until aromatic, follow by the chicken. Stir-fry until the chicken is half cooked or the surface turns opaque, then add in the cabbage and carrot, stir continuously. Add the noodles into the wok/skillet, follow by the oyster sauce, soy sauce, dark soy sauce, sugar, sesame oil, water, ground white pepper, and pinch of salt. Stir back and forth and toss the noodles, for about 1 minute. Add the bean sprouts, stir to combine well. As soon as the bean sprouts are cooked, add the scallion, stir a few more times, dish out and serve immediately.
Cook's Notes:
1. Rinse the noodles thoroughly with cold water, and then drained before cooking. Please follow the packaging instructions to get the best results. If you use dried egg noodles, please also follow the instructions on the back of the package.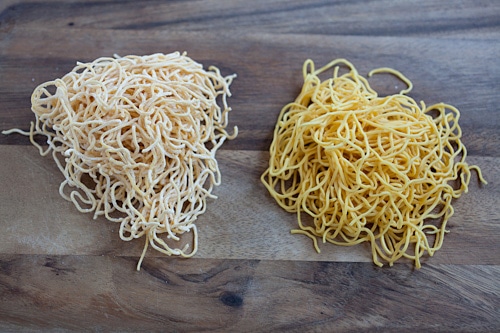 2. Egg noodles, or Chinese chow mein are labeled differently: chow mein, steamed chow mein, pan-fried chow mein, egg noodles, Hong Kong egg noodles, etc. Please refer to the picture above when choosing your chow mein. The picture on the left is the noodles out of the package, and the picture on the right is the noodles after prepping (but before cooking).
Most-Pinned Recipes
Ginger Garlic Baked Chicken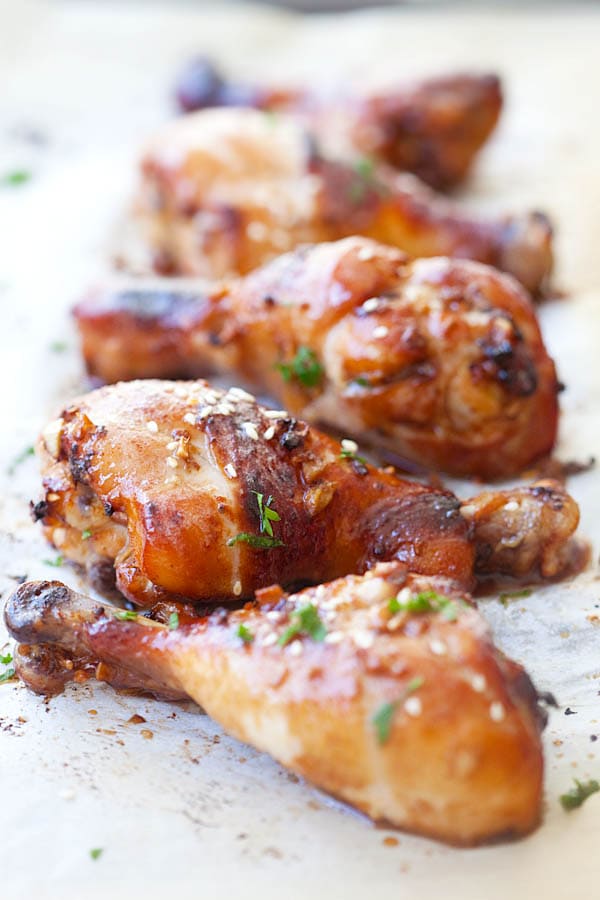 Crab Rangoon (Cream Cheese Wontons)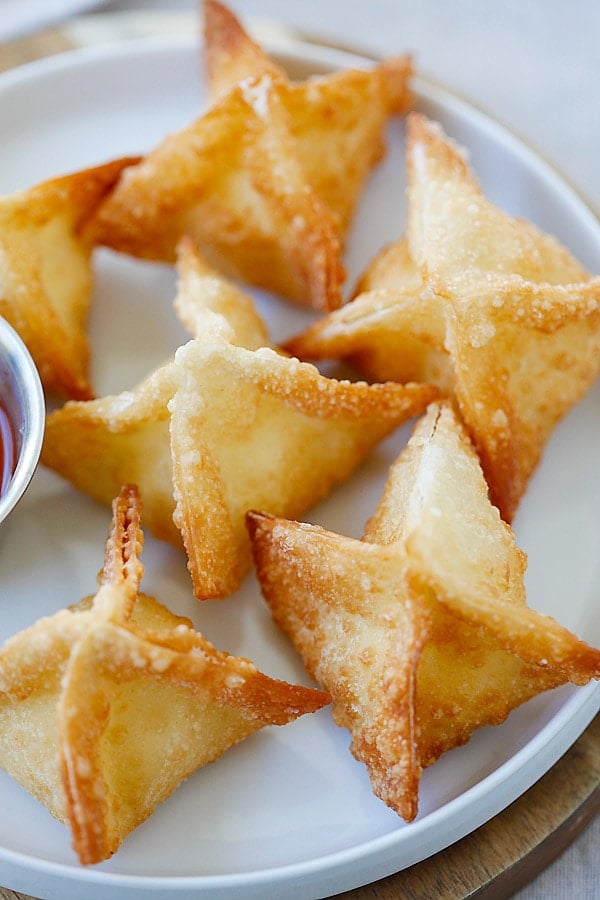 Chicken Wontons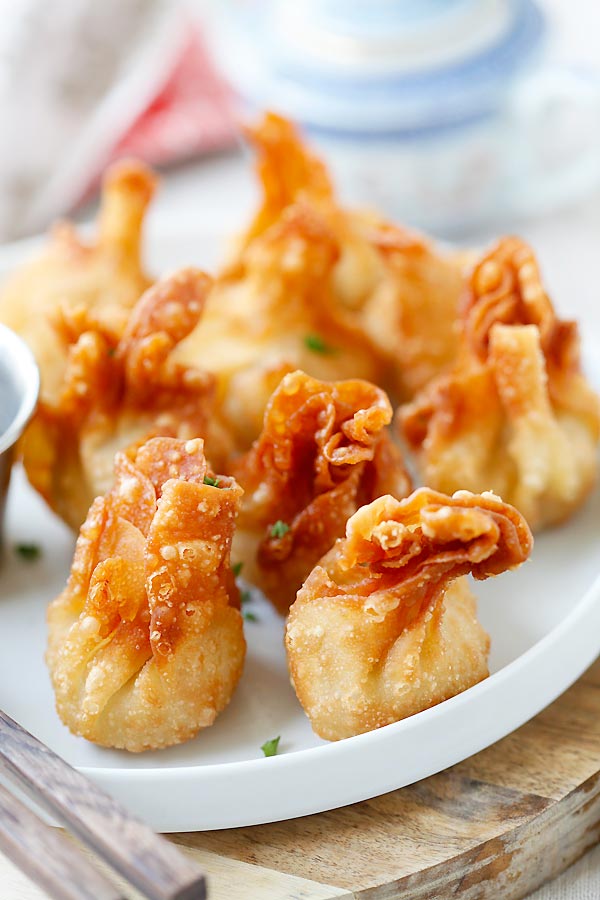 Onion Scallion Beef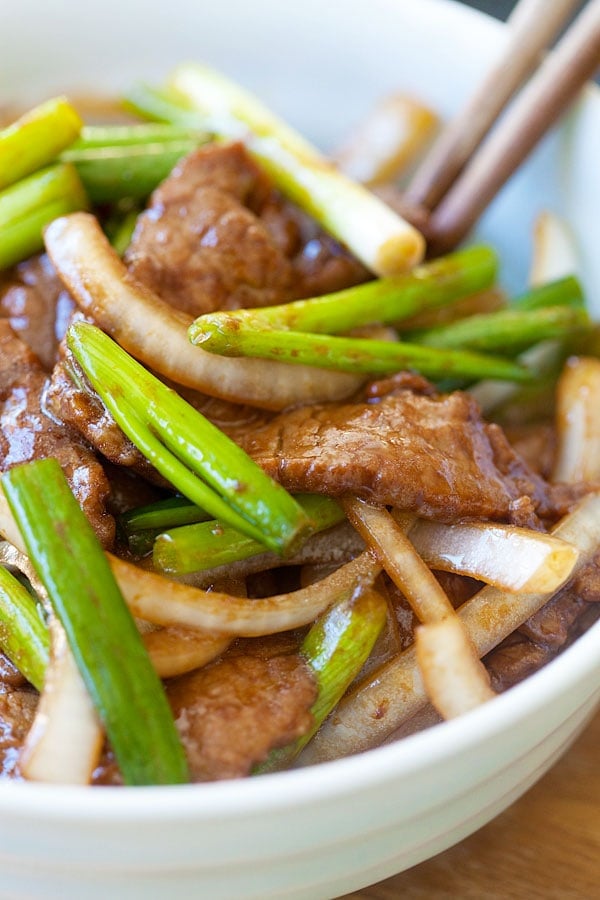 Thai Chicken Sate with Peanut Sauce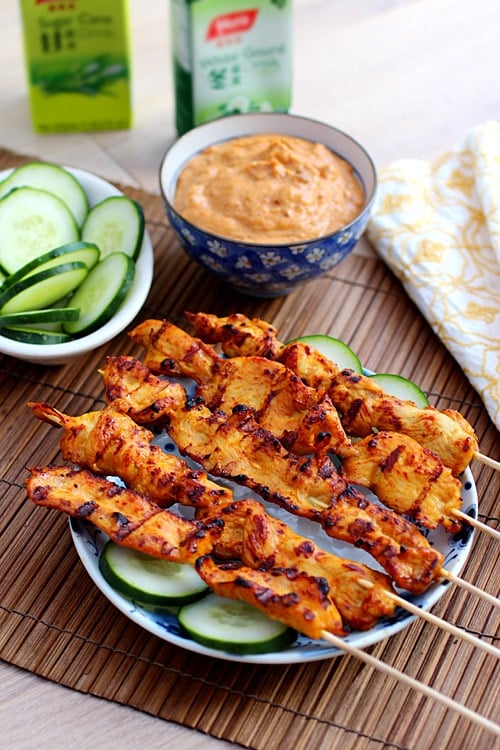 Thai Peanut Sauce