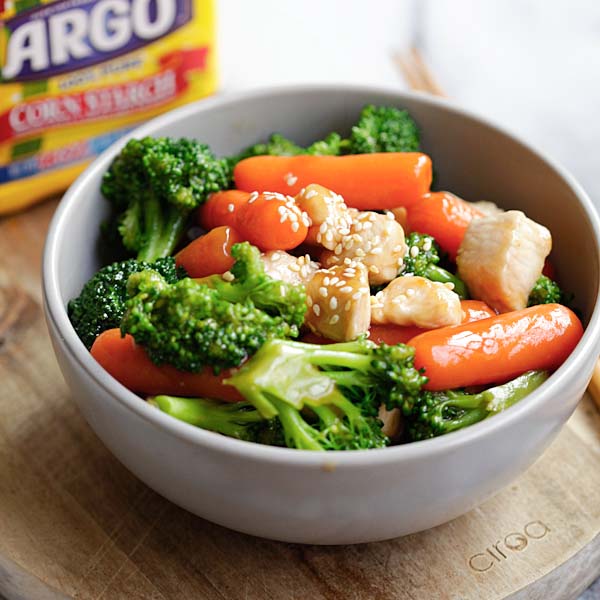 Easy Stir Fry Sauce
Easy Stir Fry Sauce – learn how to make Chinese and Asian food with this delicious all-purpose stir fry sauce recipe. Homemade stir fries have never been easier
Prep time:
Cook time:
Total Time: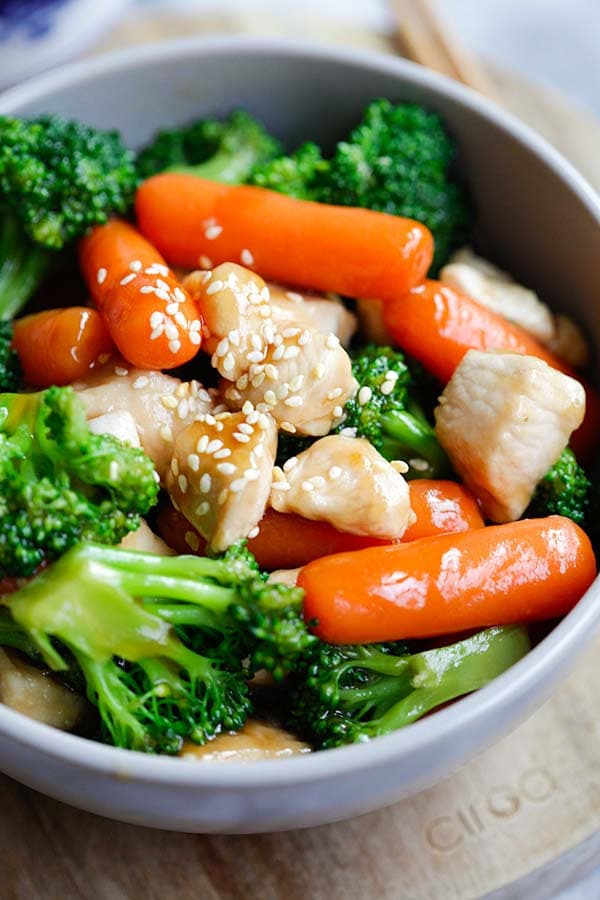 Homemade Stir Fry Sauce
When it comes to preparing authentic Chinese recipes, you can't miss the savory stir fry sauce, a building block in Chinese and Asian stir-fries. Stir frying is a cooking technique you need to master and I will teach you the tips and secret ingredients to make the best Asian stir fry sauce.
How To Make Stir Fry Sauce
Making homemade stir fry sauce or "brown sauce" is easier than you think. It calls for only a few ingredients: oyster sauce, soy sauce, sugar, water, and corn starch. The corn starch thickens the sauce, so the stir fry sauce clings to the meat, and every bite is bursting with deep flavors. Corn starch is an important ingredient; it's also used to "velvet" the protein in stir-fries, for example: chicken, pork, beef, fish or shrimp, etc. for the authentic flavors and textures in Chinese cooking.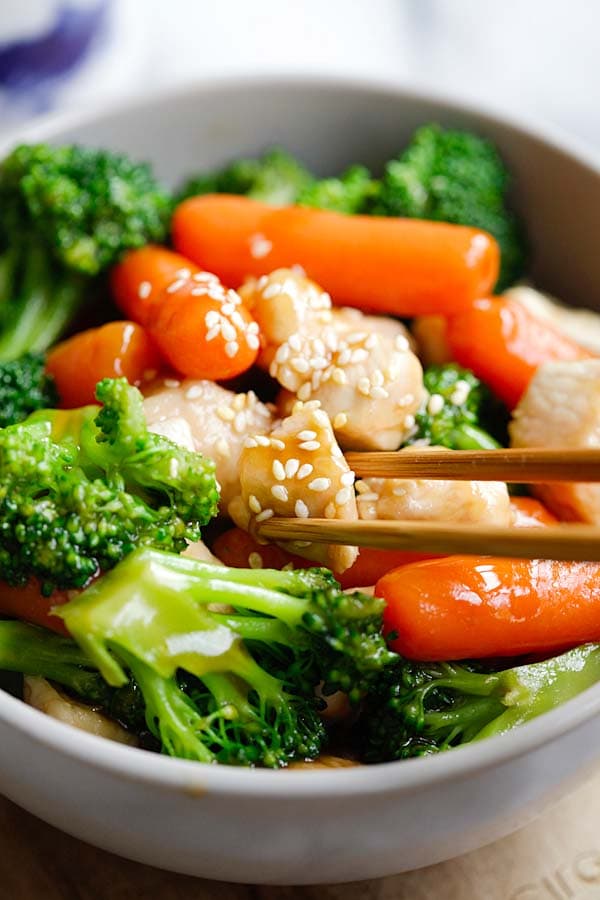 Stir Fry Sauce Recipe
Yields: 1/2 cup | Prep Time: 5 Minutes | Cook Time: 5 Minutes
Adapted from: argostarch.com
Ingredients:
2 tablespoons soy sauce
2 tablespoons oyster sauce
1/2 teaspoon sesame oil
1 teaspoon sugar
1 tablespoon Argo® Corn Starch
1/2 cup water
Method:
Combine all the ingredients in a sauce pan, stir to mix well.
Heat up the sauce on low heat, until slightly thickened. The sauce is now ready to be use for Asian stir fry dishes.
Chicken with Broccoli and Carrots
Ingredients:
12 oz boneless and skinless chicken breast
1 tablespoon Argo® Corn Starch
2 tablespoons oil
4 oz. broccoli florets
4 oz. baby carrots
1/2 cup Stir Fry Sauce
White sesame, for garnishing.
Method: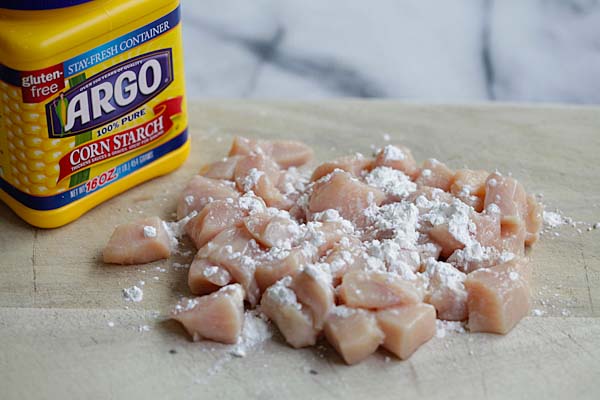 Cut the chicken into bite-sized pieces. Add the corn starch to the chicken, mix well so the chicken is coated with the corn starch. Set aside.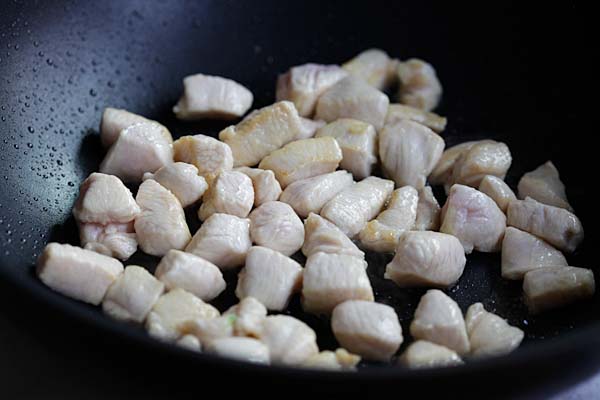 Heat up a skillet on medium heat. When it's heated, add the oil, follow by the chicken. Cook the chicken until the surfaces turn white. (You can see from the picture above that the chicken is tender and smooth after "velveting" with Argo® Corn Starch.) Add the broccoli florets and baby carrots. Stir and toss a few times before adding the Stir Fry Sauce. Cook for 1 minute. Top the chicken with the white sesame and serve immediately.
Most-Pinned Recipes
Ginger Garlic Baked Chicken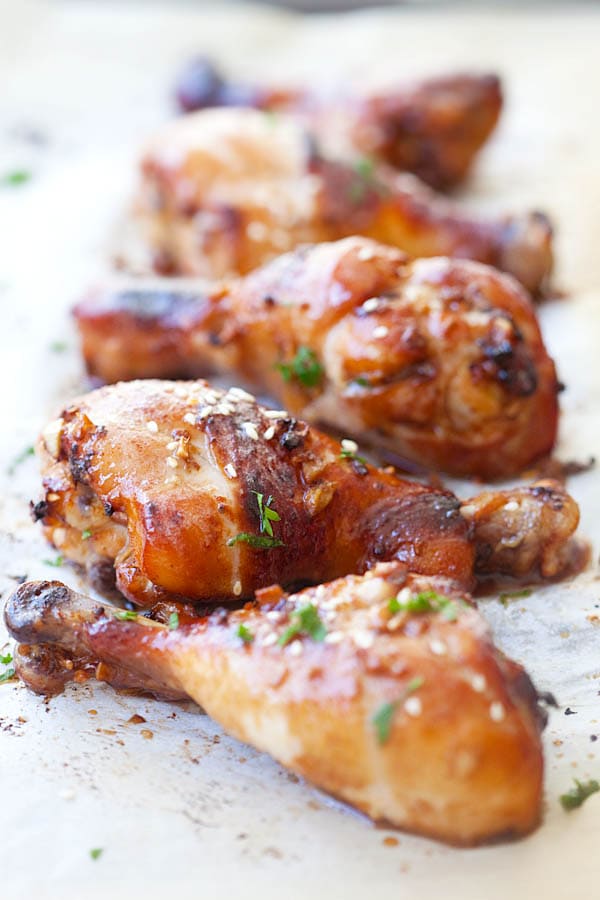 Crab Rangoon (Cream Cheese Wontons)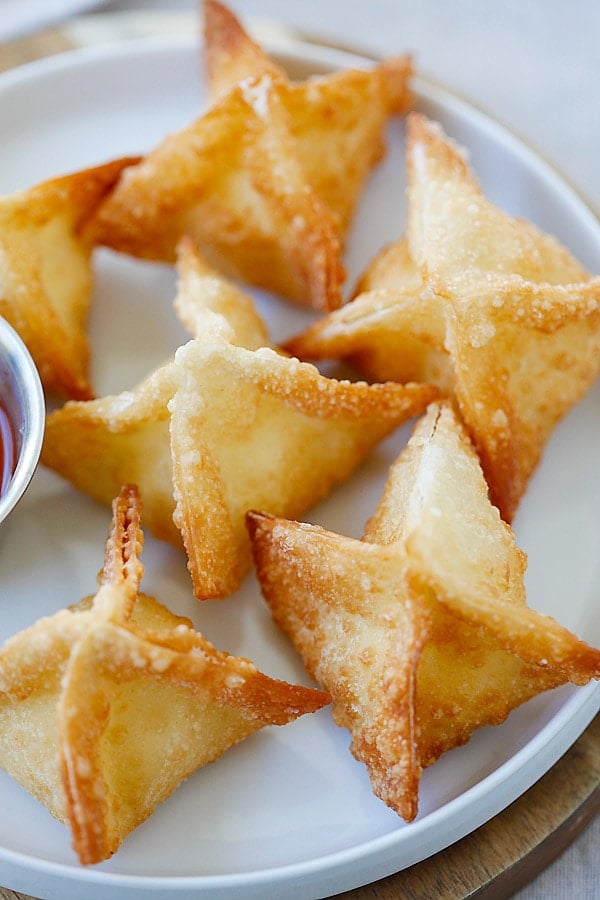 Chicken Wontons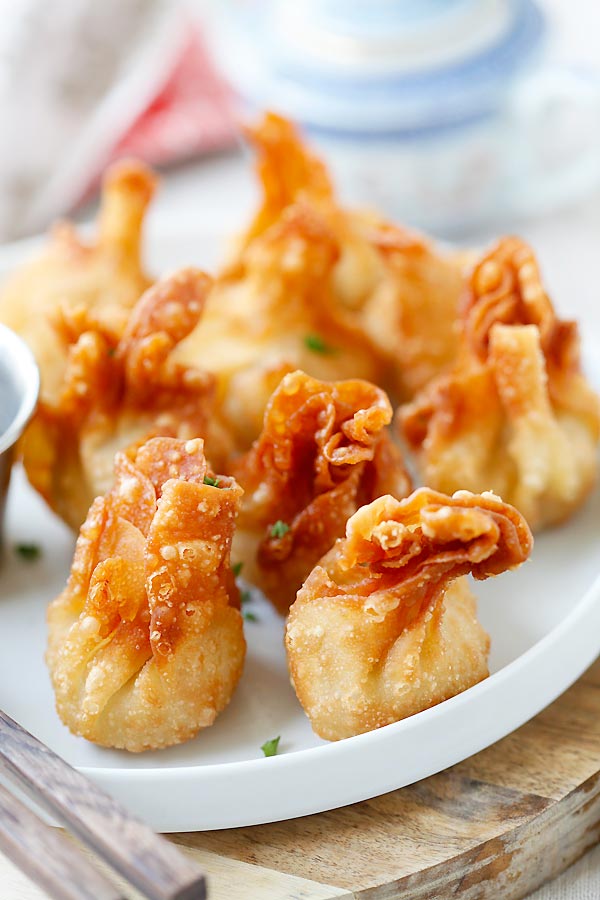 Onion Scallion Beef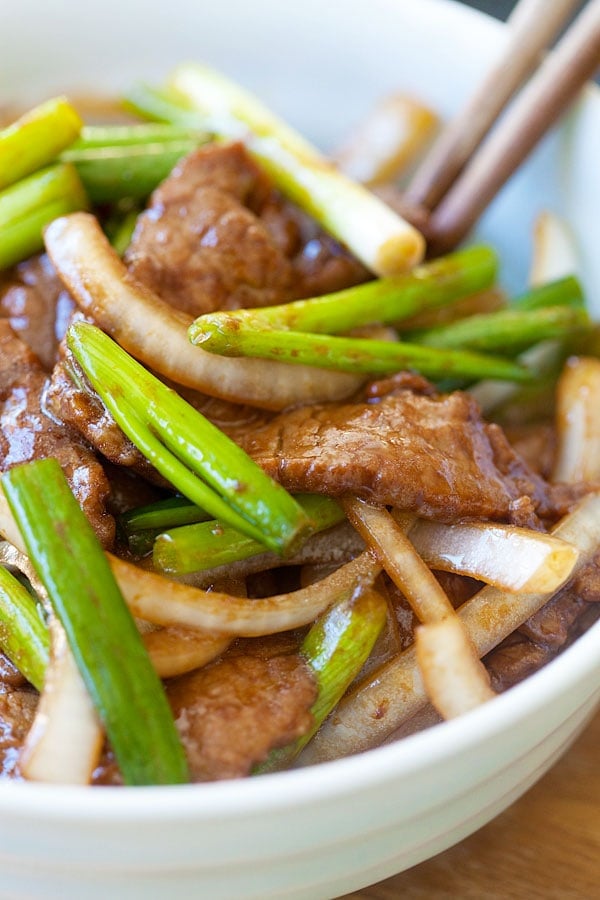 Thai Chicken Sate with Peanut Sauce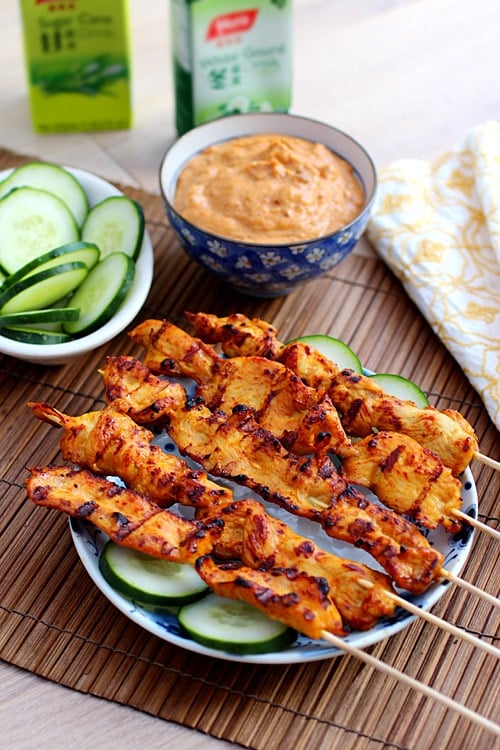 Thai Peanut Sauce