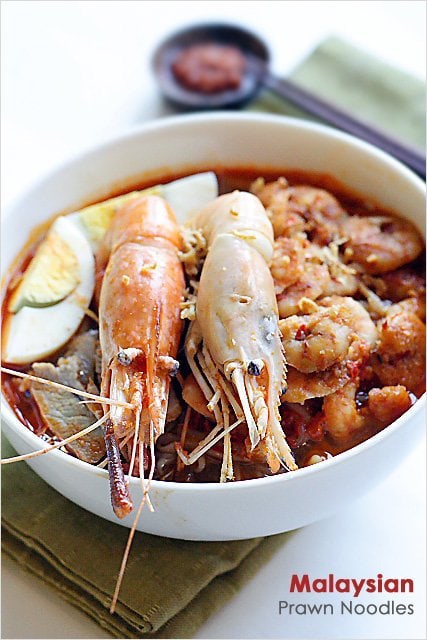 I have written about this famed street food/hawker food dish (known locally as Penang Hokkien Mee) a couple of times; you can check out my previous entries here and here.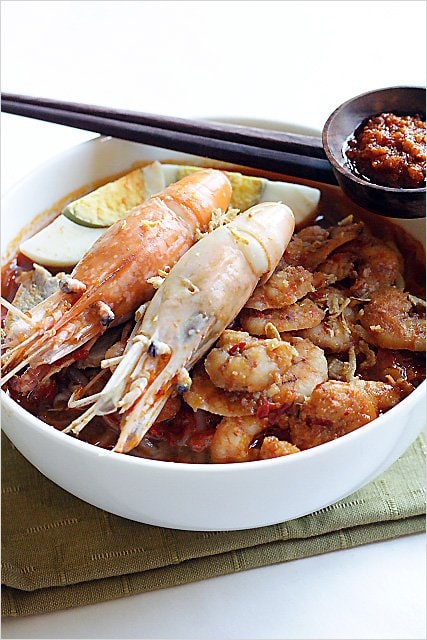 This time I added extra toppings on my prawn noodles with fresh water prawns. In Malaysia, we call this "加料"/"Gar Liew"/"Keh Liao"–which means you pay extra for more toppings…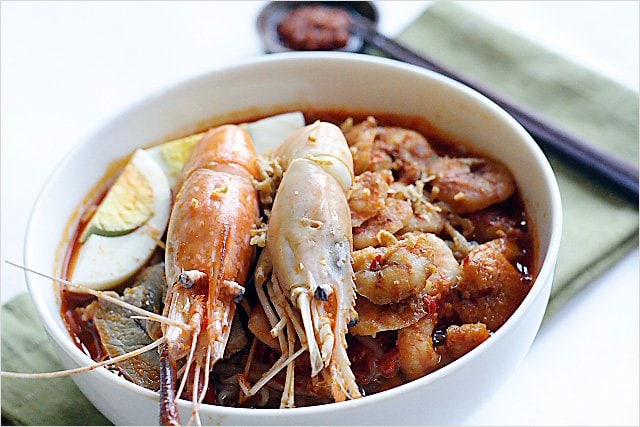 This prawn noodles dish is the bestest hawker food dish EVER! The satisfaction of slurping down a bowl of this piping hot and prawnylicious noodles is simply beyond my English vocabulary.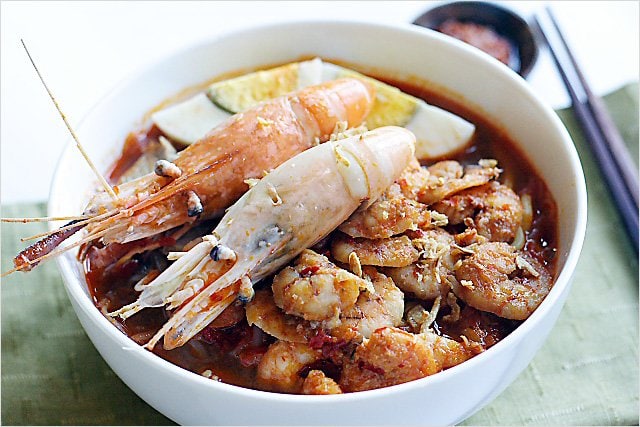 Want to try out Malaysian hawker food? Check out the following recipes on Rasa Malaysia:

Penang Assam Laksa (Hot and Sour Noodles in Fish Broth)
Char Hor Fun/炒河粉 (Malaysian fried flat noodles with gravy)
Nasi Lemak (Coconut Milk Rice with Anchovies Sambal)
Penang Chee Cheong Fun (Steamed Rice Rolls with Shrimp Paste)
Indian Mee Goreng / Indian Fried Noodles
Enjoy!