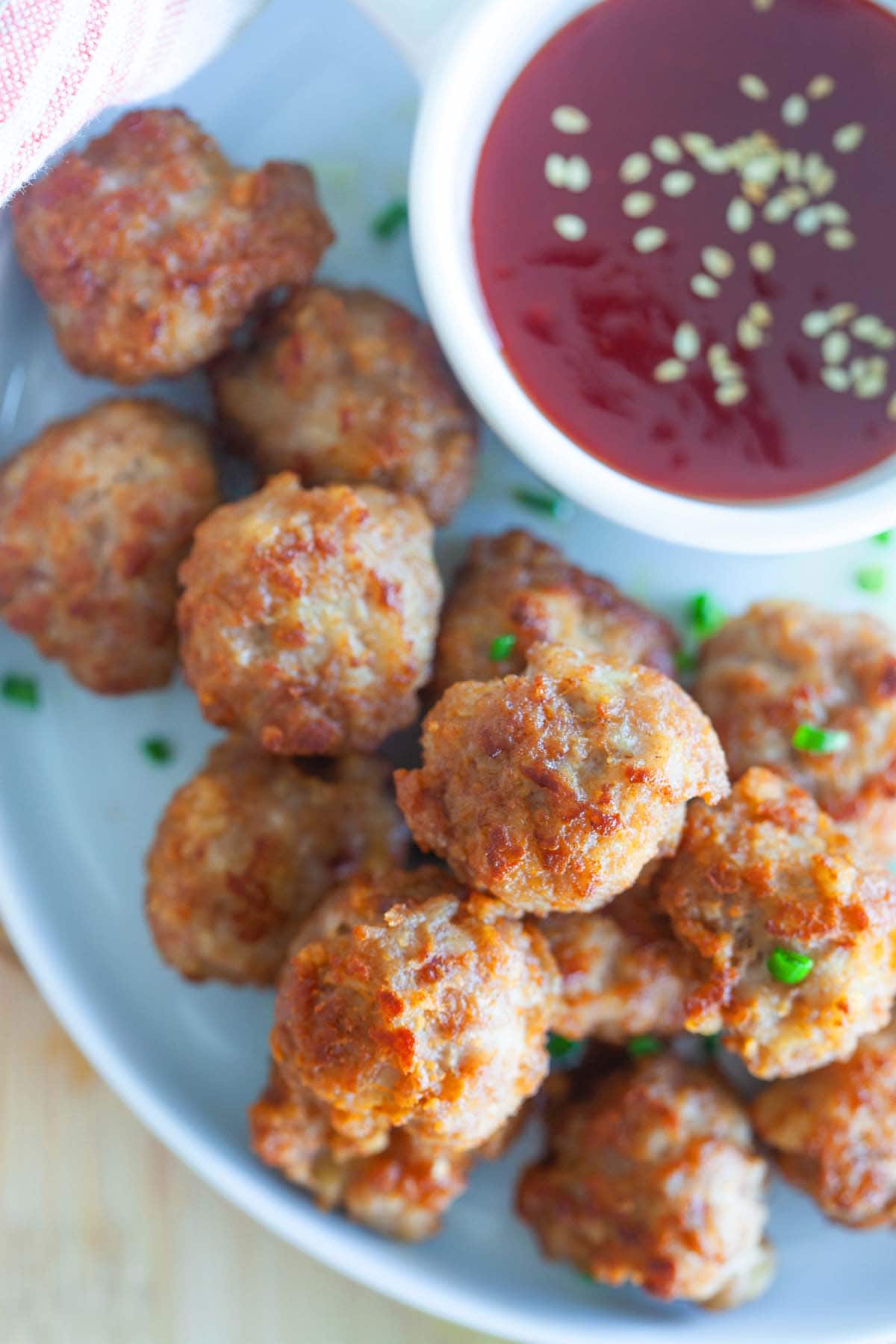 This is a Chinese meatball recipe with ground pork and spiced with five-spice powder.
Fried meatballs is a homey recipe, one that you can prepare every day for your family without much hassle: a recipe that is great for children and adults alike.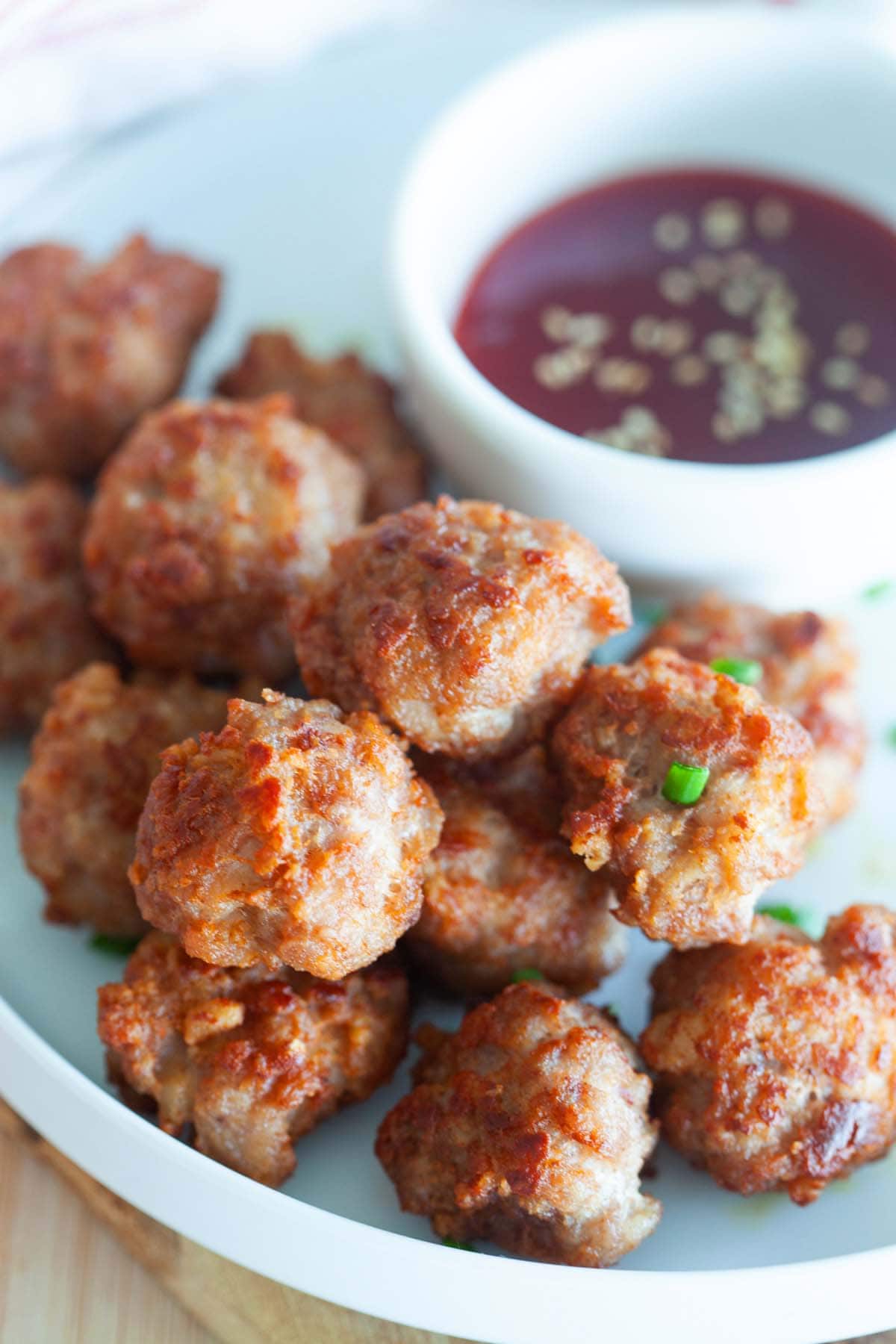 I finished almost half of the serving just as soon as the meatballs were out of the wok; it's delicious as is, and great as an entree for home-cooked Chinese meal. You can also serve this meatball as an appetizer…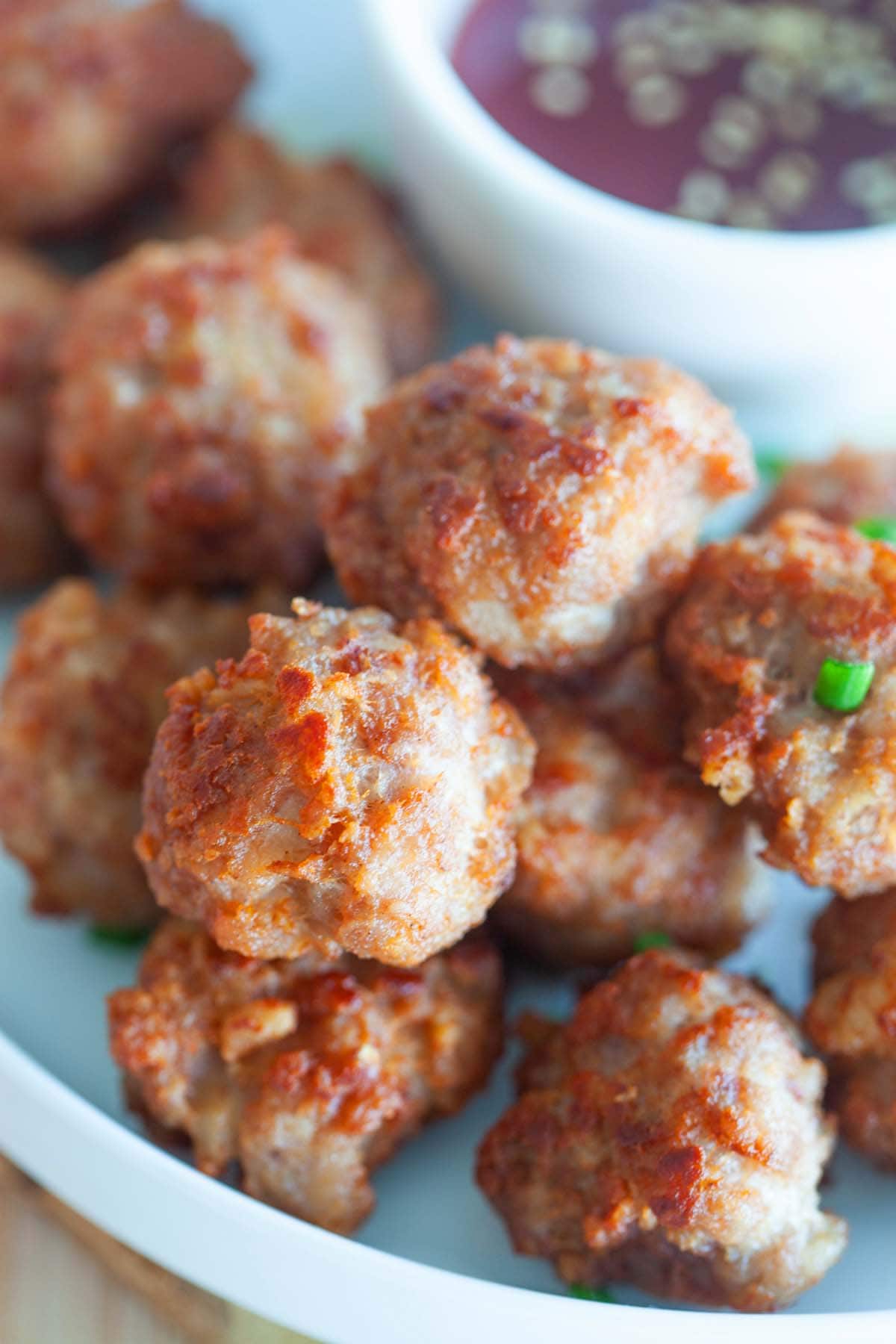 The only special ingredient in this fried meatball recipe is the fish paste, which makes the fried meatball extra yummy.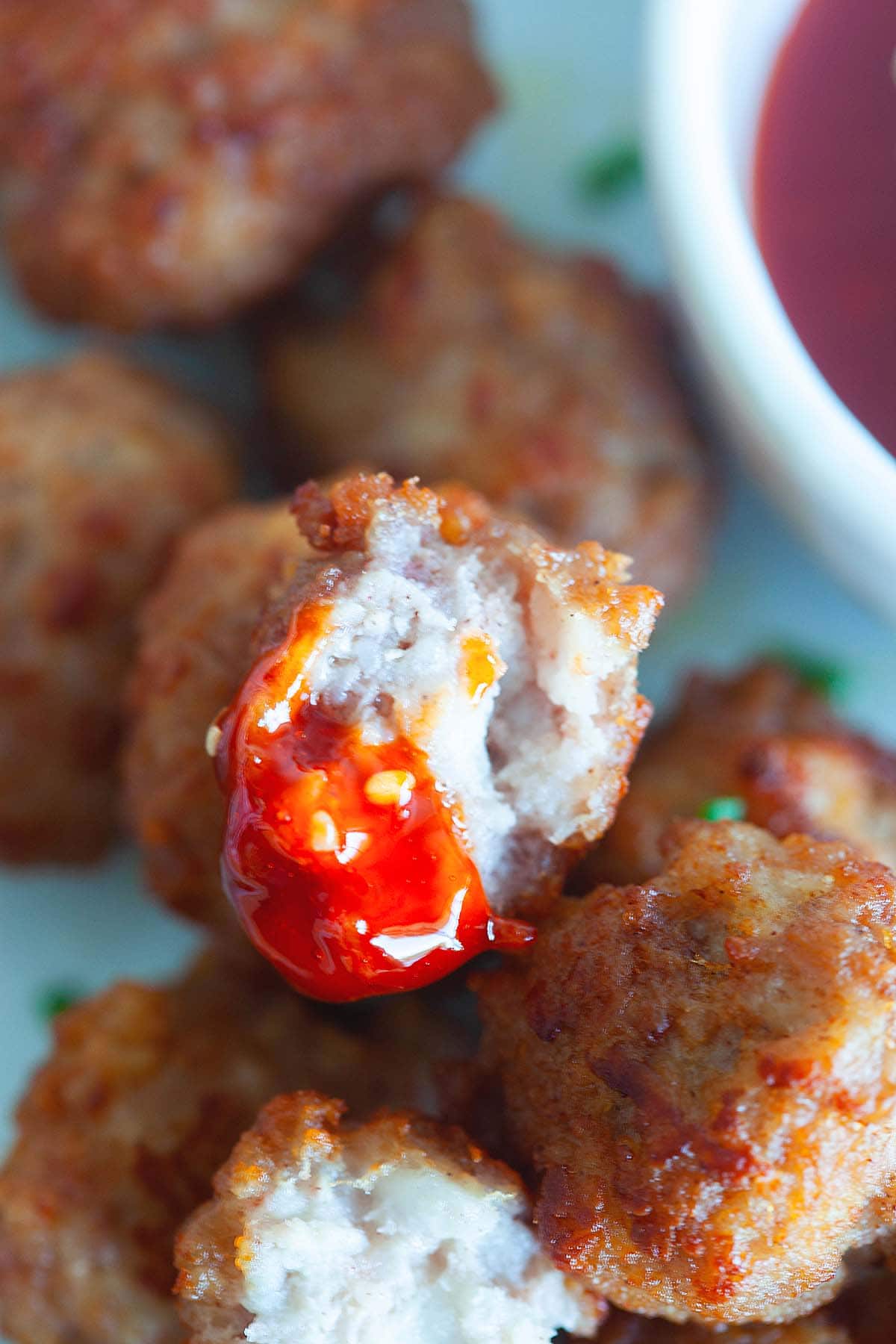 I use frozen fish paste. If you can't find it, you can also substitute it with minced shrimp. Enjoy!
How Many Calories Per Serving?
This recipe is only 176 calories per serving.
5 Secrets to 20 Min Dinners
Get tricks for quick & easy meals!
Yield: 4 people
Fried Meatballs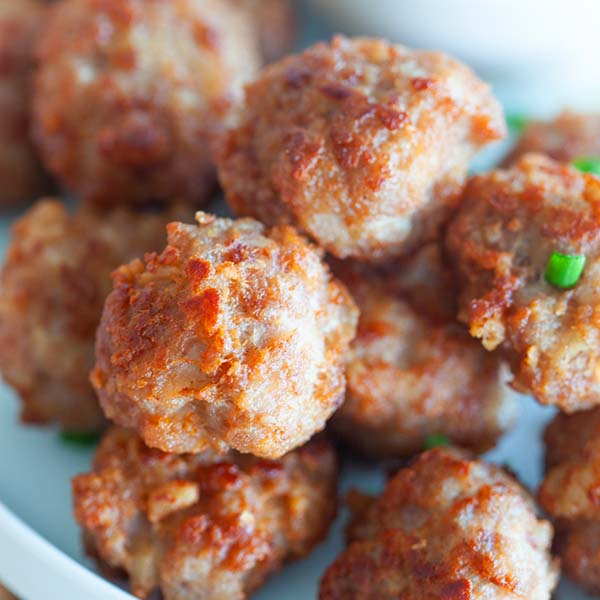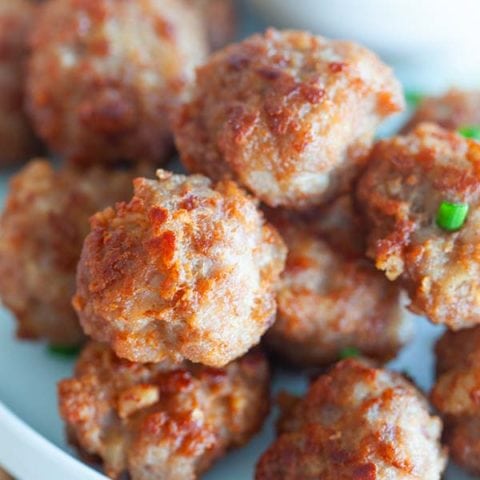 Everyone loves meatballs. This is a Chinese meatballs recipe where the meatballs are fried. Easy and delicious meatballs recipe that everyone will love.

Prep Time 10 minutes

Cook Time 10 minutes

Total Time 20 minutes
Instructions
Mix all the ingredients (except the oil) in a bowl and blend well. The mixture should be sticky.
Heat up a wok with some oil enough to cover half of the meatballs (shallow fry the meatballs). Wet your hands with some water. Using a teaspoon, scoop up some of the meatball mixture and shape it into a small. Drop the meatball into the wok to fry. Repeat the same until you use up the mixture.
Use the spatula to turn the meatballs to fry the other side until they are cooked. Serve hot.
Nutrition Information
Yield
4
Serving Size
4 people
Amount Per Serving Calories 176Total Fat 13gSaturated Fat 4gUnsaturated Fat 0gCholesterol 81mgSodium 1337mgCarbohydrates 1gProtein 11g