Glazed Doughnut Muffins
Glazed Doughnut Muffins – combining two favorites into one treat: doughnut, muffins, and glazed with sugar. Sinfully good and you'll want more | rasamalaysia.com
Prep time:
Cook time:
Total Time: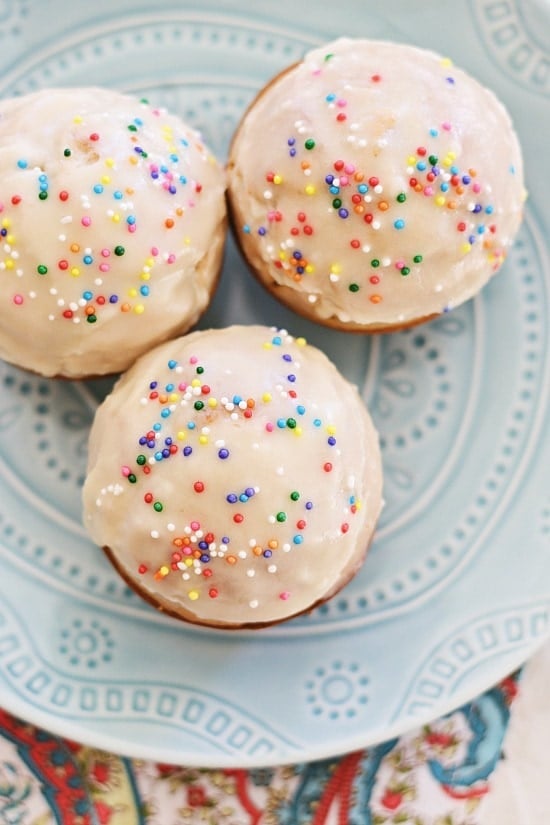 Glazed Doughnut Muffins
Glazed Doughnut Muffins – combining two favorites into one treat: doughnut, muffins, and glazed with sugar. Sinfully good and you'll want more.
Doughnuts and muffins are a staple breakfast treat. And while having one or the other is plenty, sometimes you are just in the mood for both. That's why this Glazed Doughnut Muffins recipe from My Baking Addiction is simply perfect. It fulfills that craving for a dense, but fluffy muffin and that want for doughnut icing.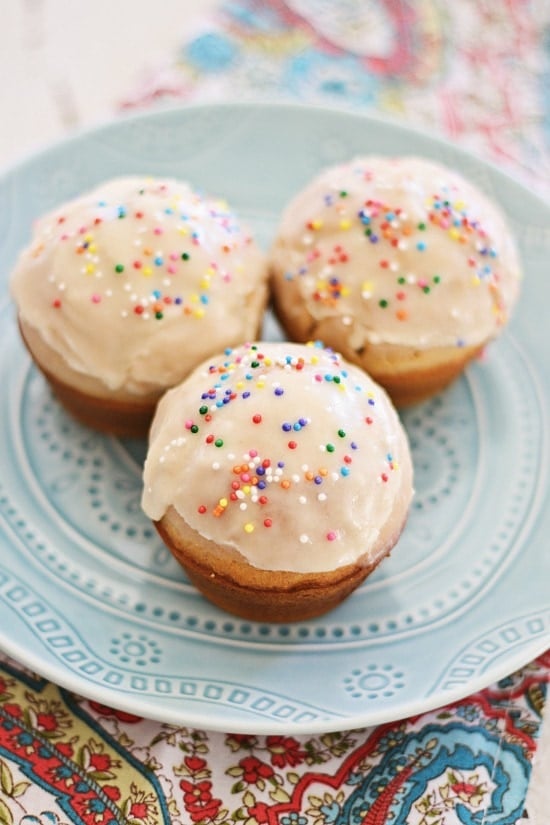 Glazed Doughnut Muffins Recipe
Serves 12 | Prep Time: 15 Minutes | Bake Time: 15 Minutes
Source: Adapted from My Baking Addiction
Contributor: Joanna Meyer
Ingredients:
1/4 cup butter
1/4 cup vegetabke oil
1/2 cup granulated sugar
1/3 cup brown sugar
2 large eggs
1 1/2 teaspoons baking powder
1/4 teaspoon baking soda
3/4 teaspoons ground nutmeg
1 teaspoon cinnamon
3/4 teaspoon salt
1 teaspoon vanilla extract
2 2/3 cups all-purpose flour
1 cup milk
Sprinkles
Glaze Ingredients:
3 tablespoons butter; melted
1 cup confectioners' sugar; sifted
3/4 teaspoon vanilla extract
2 tablespoons hot water
Method:
Preheat the oven to 425 degrees F. Lightly coat a muffin pan with nonstick spray; set aside.
In a mixing bowl, cream together the butter, vegetable oil and sugars until smooth. Add the eggs one at a time and beat to combine. Stir in the baking powder, baking soda, nutmeg, cinnamon, salt and vanilla. Then, mix the flour into the butter mixture alternately with the milk, beginning and ending with flour.
Spoon the batter evenly into the prepared pan. Bake the muffins for 15 to 17 minutes, or until the muffins are a pale golden brown and a toothpick inserted into the middle of one muffin comes out clean.
In a bowl, prepare the glaze by mixing together the melted butter, confectioners' sugar, vanilla and water. Whisk until smooth.
When the muffins have cooled slightly, dip the muffin crowns into the glaze, top with sprinkles and allow the glaze to harden. Serve warm.
Cook's Note:
The muffins will keep at room temperature for about a day. Store the muffins in an airtight container to keep longer.

NEW! Menu Pairing Ideas:
Most-Pinned Recipes
Brownie Butter Cake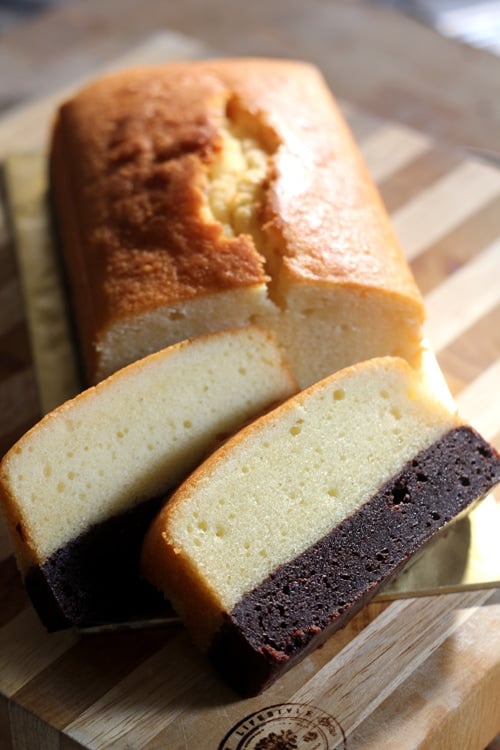 Nutella Cheesecake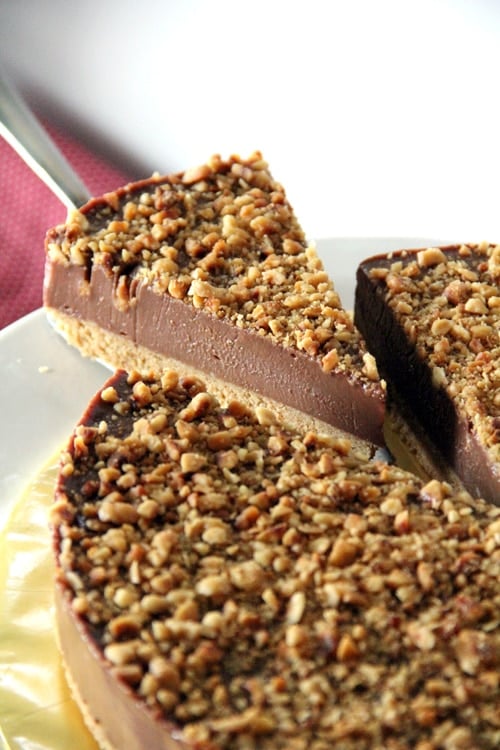 Chocolate Chip Cookie Dough Cheesecake Bar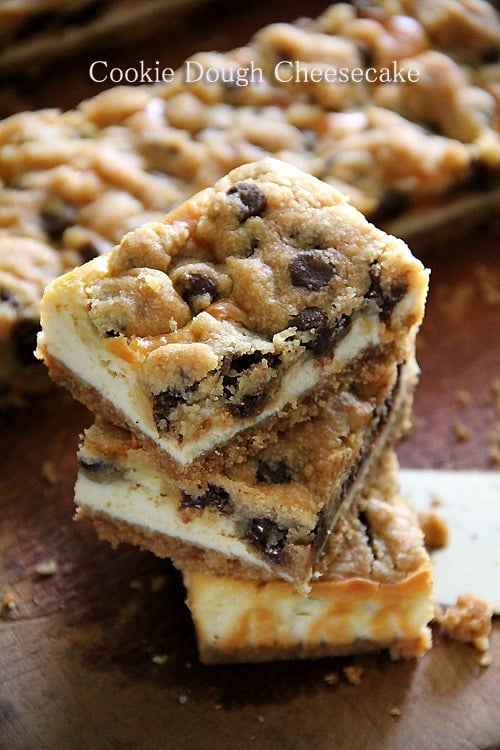 Butter Cake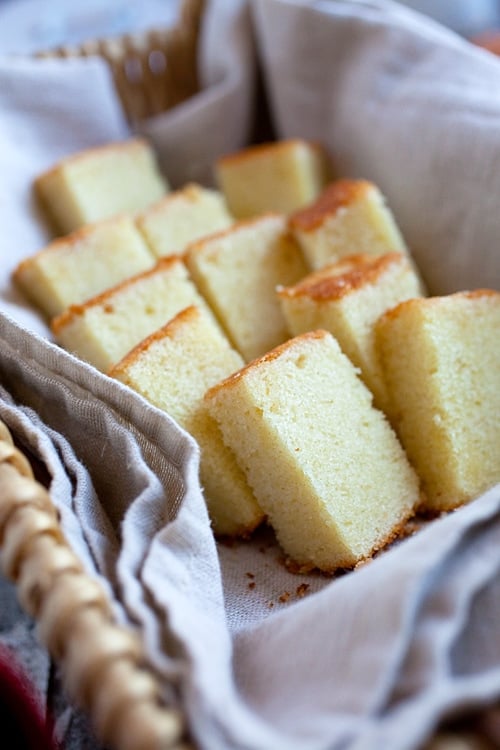 Peanut Butter Cheesecake Brownies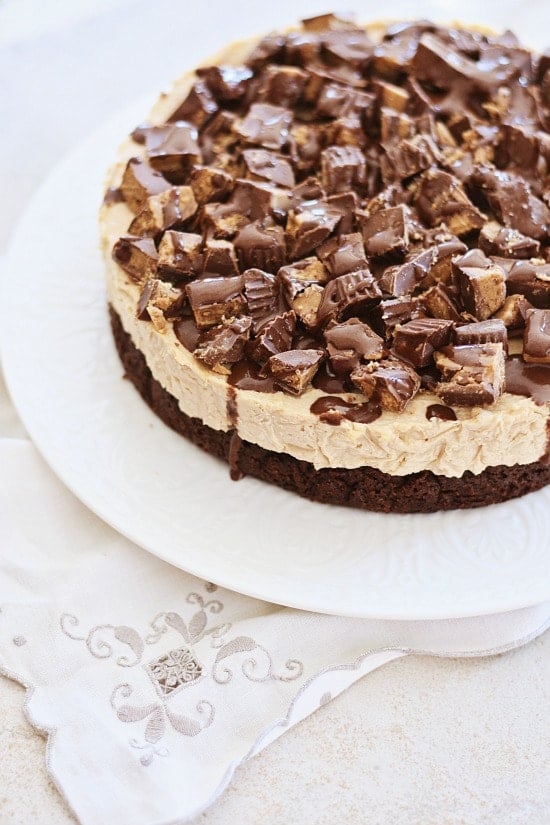 Meyer Lemon Pound Cake