Gluten-Free Pizza Margherita - homemade pizza Margherita with gluten-free crust. Made with Argo® Corn Starch, this pizza is so delicious!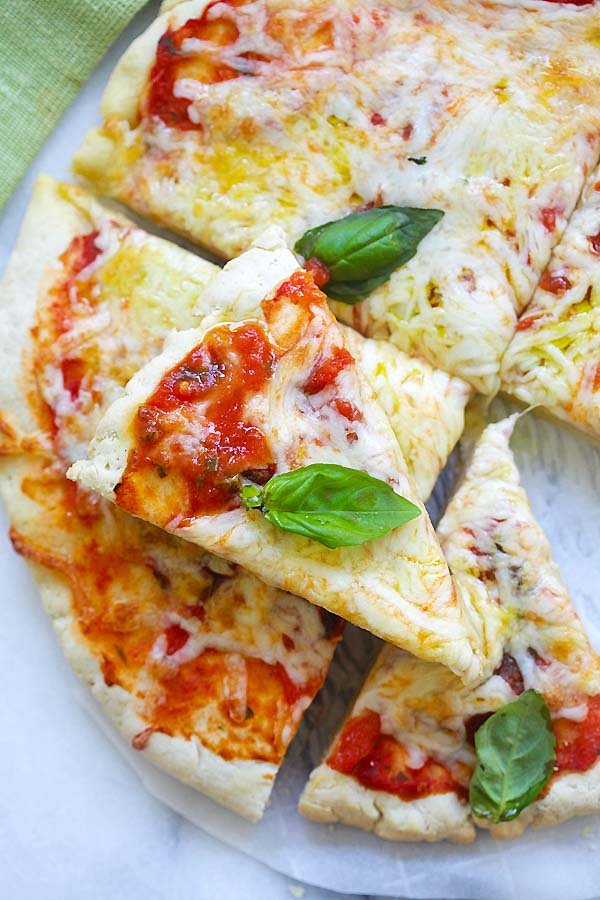 Earlier this year during little G's spring break, we visited Naples in Italy, the birthplace of pizza. Other than the picturesque Italian coastline, one of the biggest highlights of our trip was the amazing Neapolitan pizzas we had.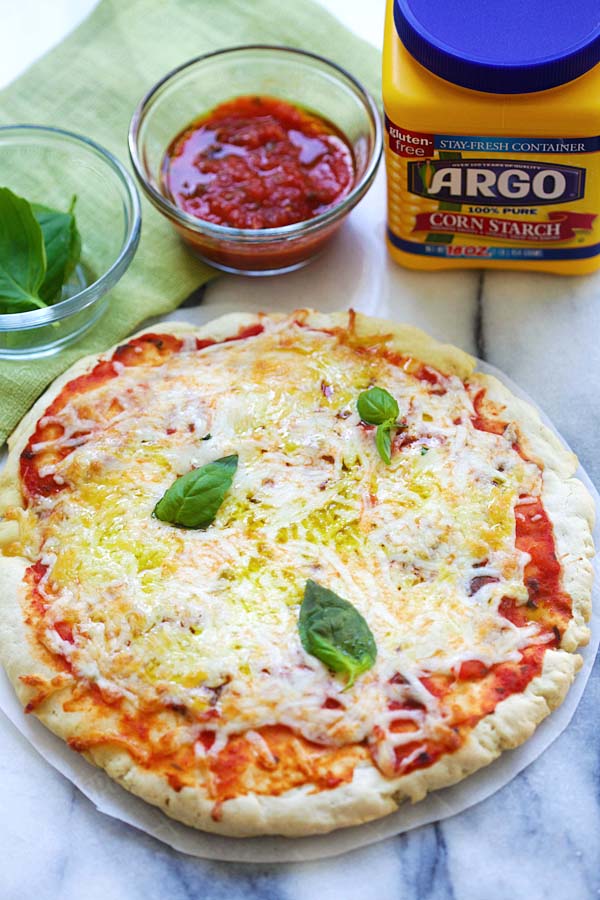 Every day, we savored absolutely amazing pizzas, from one pizzeria to the next. The flavors, fresh aromas and perfect pizza crusts topped our list as the best pizzas we have ever had. They were simply delicious!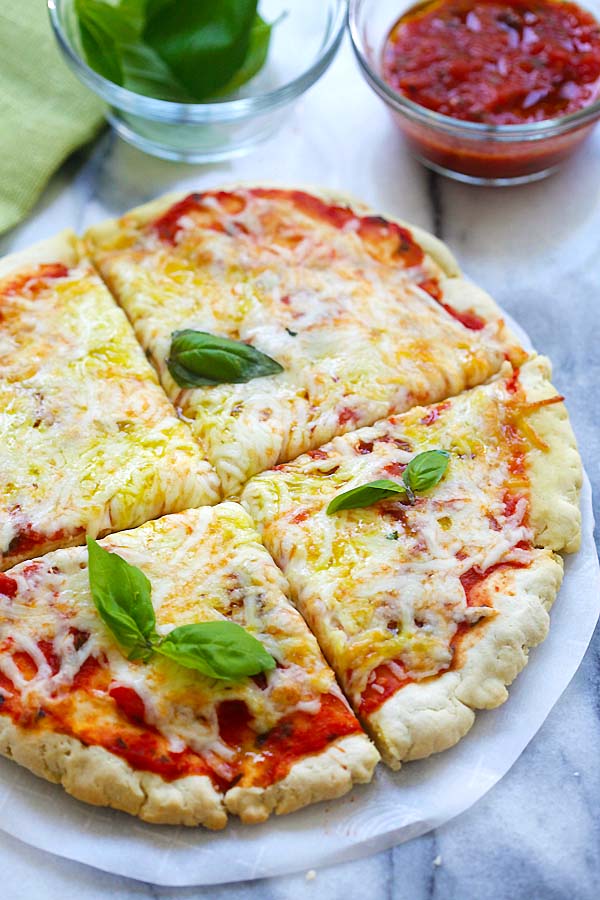 Other Recipes You Might Like
Since our trip to Naples, family pizza night hasn't been the same again. Frozen pizzas and our favorite pizza delivery services are no longer on par with our newly acquired (pizza) palates.
I have to take matters into my own hands; I started making homemade pizzas for my family…and it has been a very rewarding experience.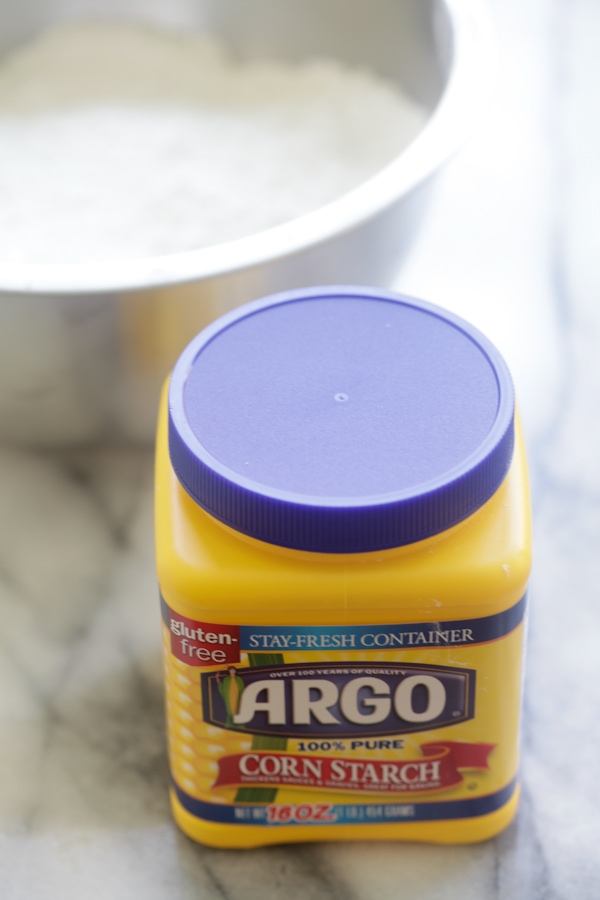 Today, I am sharing with you my gluten free Pizza Margherita recipe. There is a story about the origin of Pizza Margherita, which we learned from our travel guide in Naples. The pizza was created by the Neapolitan pizza maker Raffaele Esposito.
He topped the pizza with tomatoes, mozzarella cheese and basil, to represent the colors of the Italian flag. He presented the pizza to the Queen Margherita, and hence the name Pizza Margherita.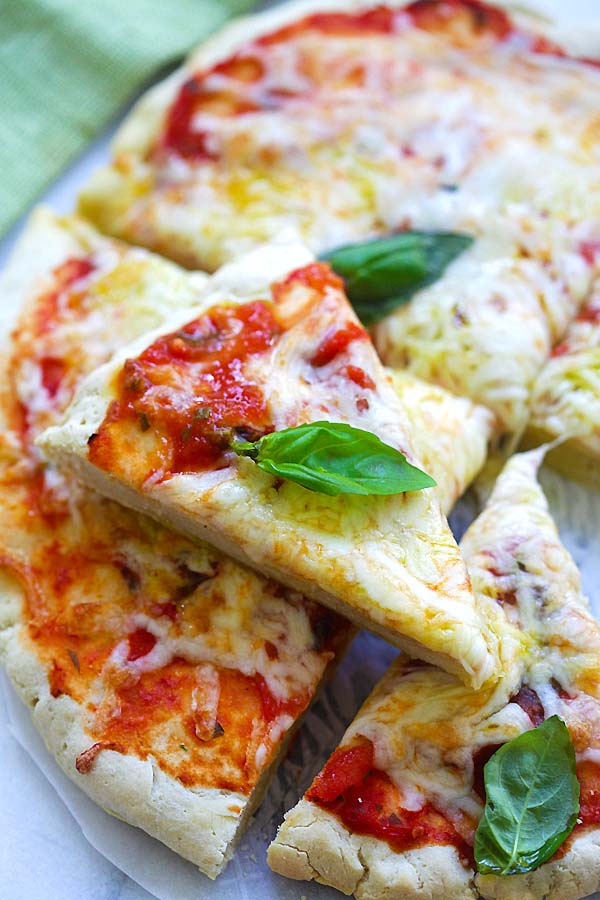 When it comes to gluten free pizza, I reply on Argo® Corn Starch as the main ingredient. I adapted the recipe from ArgoStarch.com.
It's important to take note that the most important ingredient in gluten free flour is corn starch, and my number 1 choice is Argo Starch.
It's so versatile and I can use it for both baking and cooking The texture of the starch is silky smooth and talcum fine, making everything so much more refined and better. Argo Starch is made from 100% pure corn, it's the PERFECT brand for gluten free recipes.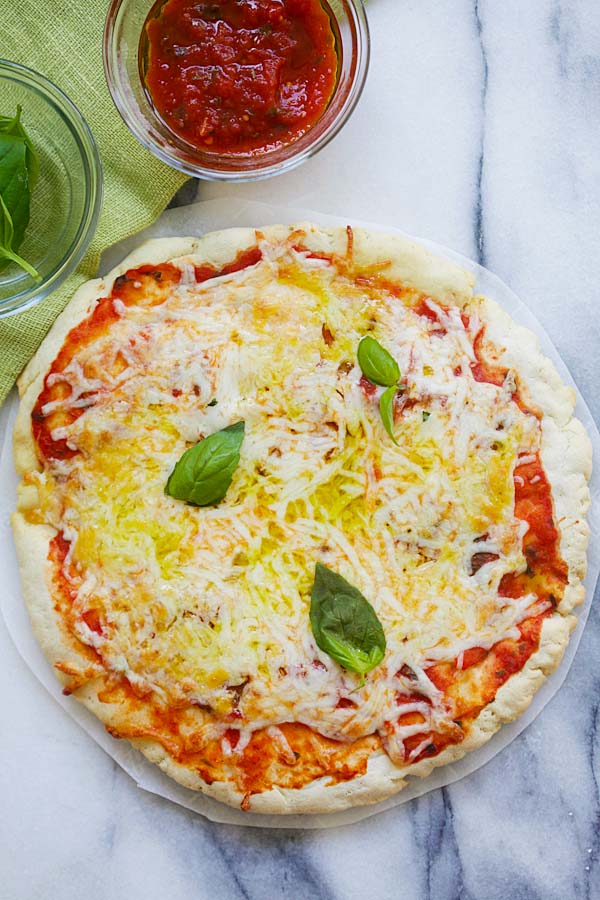 While in Naples, I learned some secret techniques from the pizzeria there. First, be generous with your tomato sauce, which is infused with the sweet aromas of Italian basil.
Next, be generous with your mozzarella cheese. The final touches are a few fresh basil leaves and some olive oil on top of the pizza before baking. Those are the secrets of utterly scrumptious Pizza Margherita. Buon appetito!
Disclaimer: This is a sponsored post by Argo® Corn Starch and I am sharing this recipe as an Argo® Corn Starch Blog Ambassador.
How Many Calories per Serving?
This recipe is only 122 calories per serving.
What Dishes to Serve with This Recipe?
For a wholesome meal and easy weeknight dinner, I recommend the following recipes.
5 Secrets to 20 Min Dinners
Get tricks for quick & easy meals!
Yield: 4 people
Gluten-Free Pizza Margherita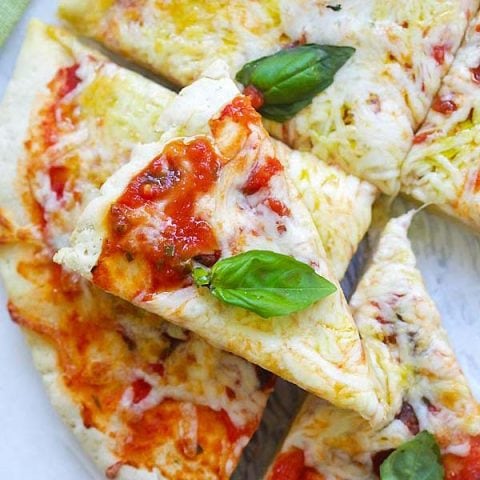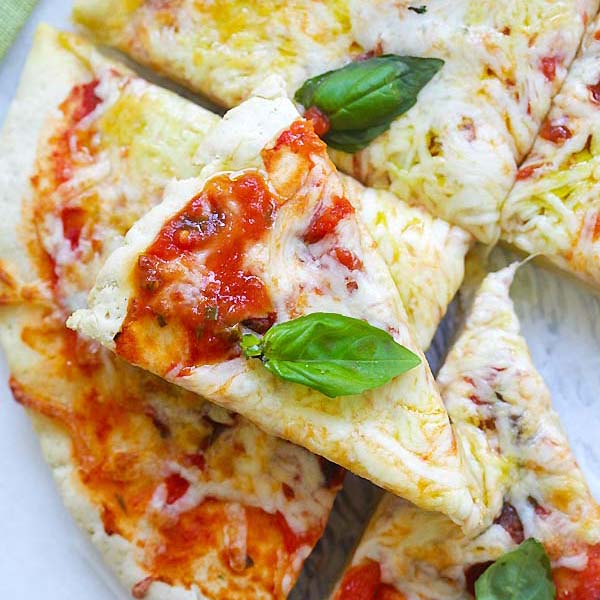 Gluten-Free Pizza Margherita - homemade pizza Margherita with gluten-free crust. Made with Argo® Corn Starch, this pizza is so delicious.
Ingredients
Gluten Free Flour Mix:
3 cups Argo® Corn starch
1 1/2 cups brown rice flour
1/2 cup potato starch
1 tablespoon xanthan gum
Pizza Crust:
2 cups gluten free flour mix
1 tablespoon sugar
3/4 teaspoon salt
3 tablespoons sorghum flour
1/2 teaspoon Argo® Baking Powder
1 cup warm water (120º to 130ºF)
1 envelope Fleischmann's® Pizza Crust Yeast
2 tablespoons extra virgin olive oil
Toppings:
7 oz. whole peeled tomatoes (1/4 can of a 28 oz. can whole peeled tomatoes)
10 leaves basil, chopped
1/4 teaspoon salt
1/2 cup shredded mozzarella cheese
3 basil leaves for garnishing
1/2 tablespoon extra-virgin olive oil
Instructions
Mix all the ingredients for Gluten Free Flour Mix together thoroughly. Store the remaining flour in a tightly closed container.

To make the Pizza Crust, whisk together the Gluten Free Flour Mix flour, sorghum flour, sugar and salt in a mixing bowl and set aside. Combine water, yeast and 1 tablespoon oil in a large mixer bowl; stir to dissolve then add 1/2 cup of the flour mixture and stir well to blend. Allow to rest for 15 minutes or until mixture becomes foamy.

Preheat oven to 450F.
Add the remaining flour mixture to yeast mixture. Mix for 3 minutes on medium speed using a stand mixer with a dough hook. Scrape the sides of the mixing bowl to gather the dough into a ball. Cover the mixing bowl and set aside for 30 minutes.

In a food processor, blend the while peeled tamatoes into a sauce. Heat up a sauce pan, add the tomato sauce and chopped basil. Reduce the sauce to a thicker consistency, on low heat for about 10 minutes. Add the salt. Stir to combine well. Set aside.
Grease a non-stick 12-inch pizza pan with the remaining olive oil. Scrape the dough out of mixing bowl and onto the pizza pan. Coat the dough with oil using oiled hands. Spread the dough to a 10-inch diameter pizza crust. Bake on lower oven rack for 10 to 12 minutes or until edges begin to brown. Remove the partially baked crust from oven, add the tomato sauce, mozzarella cheese, basil leaves and drizzle the olive oil on top of the toppings, then return to oven to complete baking for 5 to 8 minutes or cheese is melted.

Notes
If the dough is too sticky, add 2 tablespoons of the Gluten Free Flour Mix.
Nutrition Information
Serving Size
4 people
Amount Per Serving
Calories

122
Total Fat

16g
Saturated Fat

3g
Cholesterol

11mg
Sodium

841mg
Carbohydrates

205g
Fiber

14g
Sugar

8g
Protein

16g