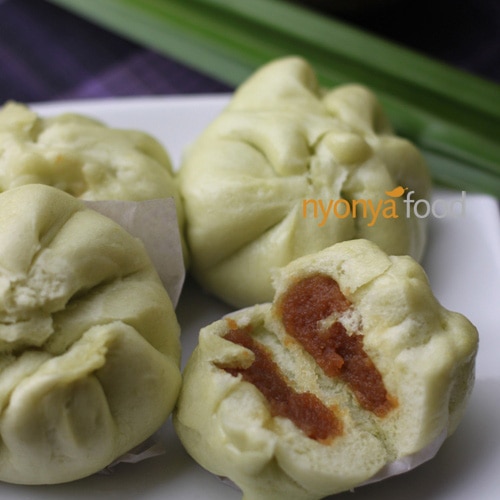 Kaya Bao (Kaya Steamed Buns)
Kaya Bao. Bao or steamed buns are popular among the Chinese communities and is usually eaten during breakfast or as a snack at any time of the day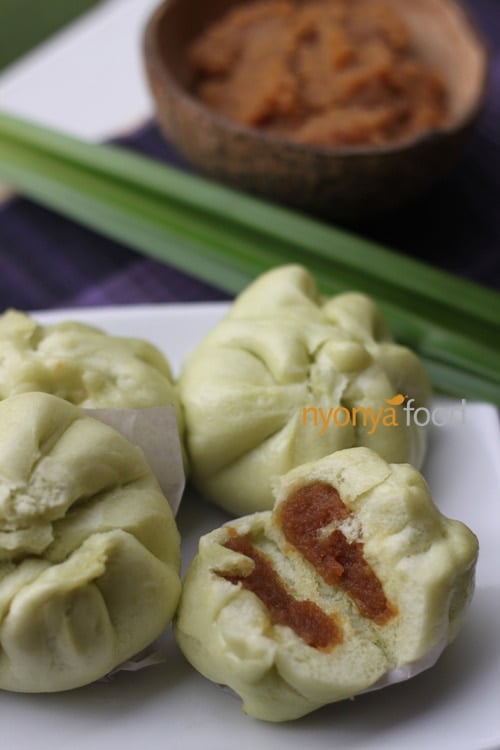 Contributor: Ho Siew Loon
Welcome back to our Bao series! We shall start the series with our ever green Kaya Bao. Bao or steamed buns are popular among the Chinese communities and is usually eaten during breakfast or as a snack at any time of the day and it goes very well with a cup of coffee…
Bao looks simple to make but in actual fact it is not an easy task to get the soft texture. I have tried many recipes and have finally settled down to this recipe and has remained a favorite. It is a lovely snack where you can wrap it up with your favorite filling like kaya, red bean pasted, meat many many more.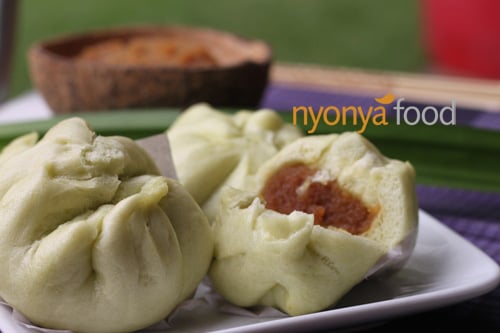 Kaya Bao
Ingredients
500g low protein flour or Bao flour
9g Instant yeast
2tsp double action baking powder
100g fine sugar
230 ml water / Pandan juice (Blend 6 pandan leaves with water) plus 1 tsp vinegar
50g shortening
Method
To make dough:
Mix all ingredients together and knead until it is smooth and elastic. Cover with a damp cloth and leave dough aside to rest for 15-20 minutes.
To wrap Bao:
Scoop Kaya filling with a small ice cream scoop or 1/2 Tbsp to make balls.
Divide dough into 50g each.
Flatten dough and wrap the filling.
Let it rest for 40 minutes or till Bao is double in size.
Steam Bao for 15 minutes.
Most-Pinned Recipes
Ginger Garlic Baked Chicken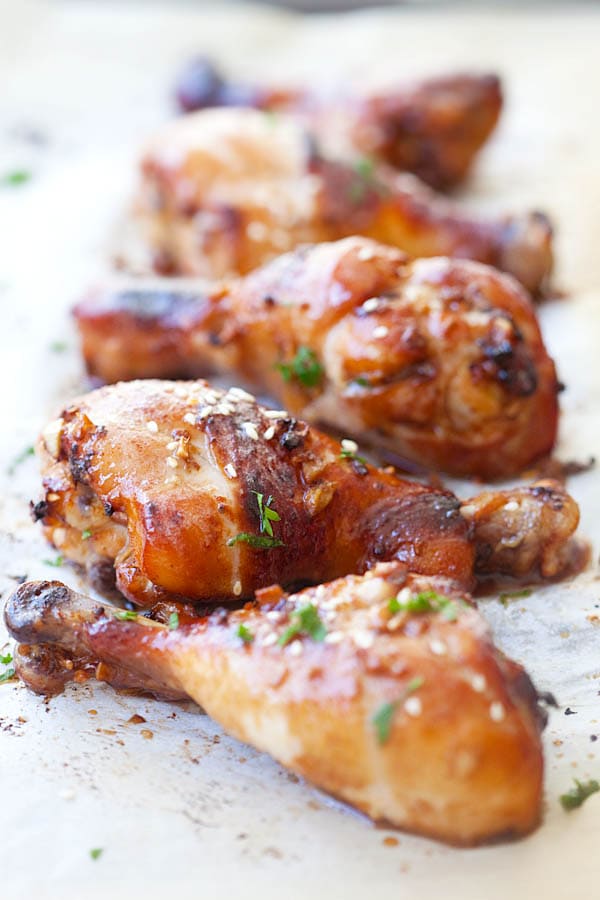 Crab Rangoon (Cream Cheese Wontons)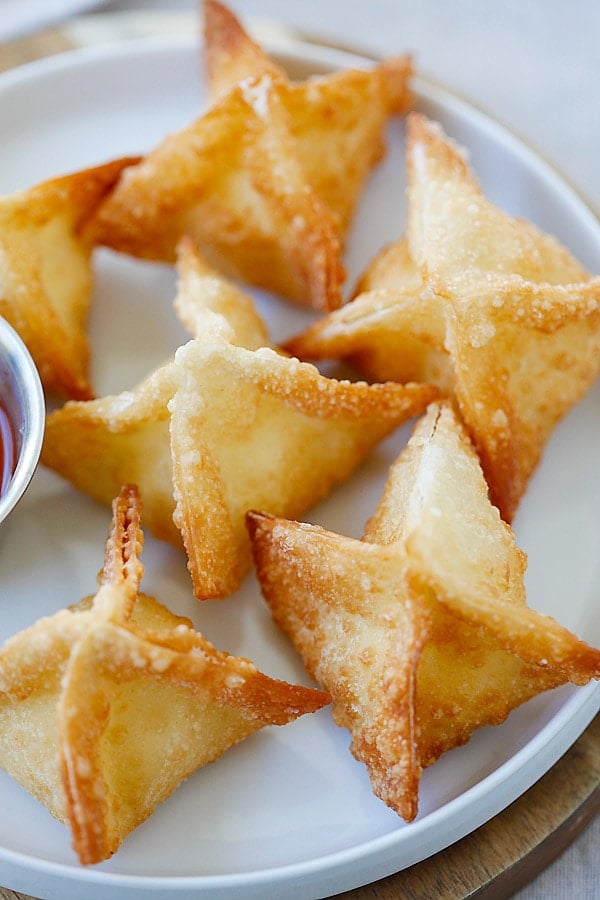 Chicken Wontons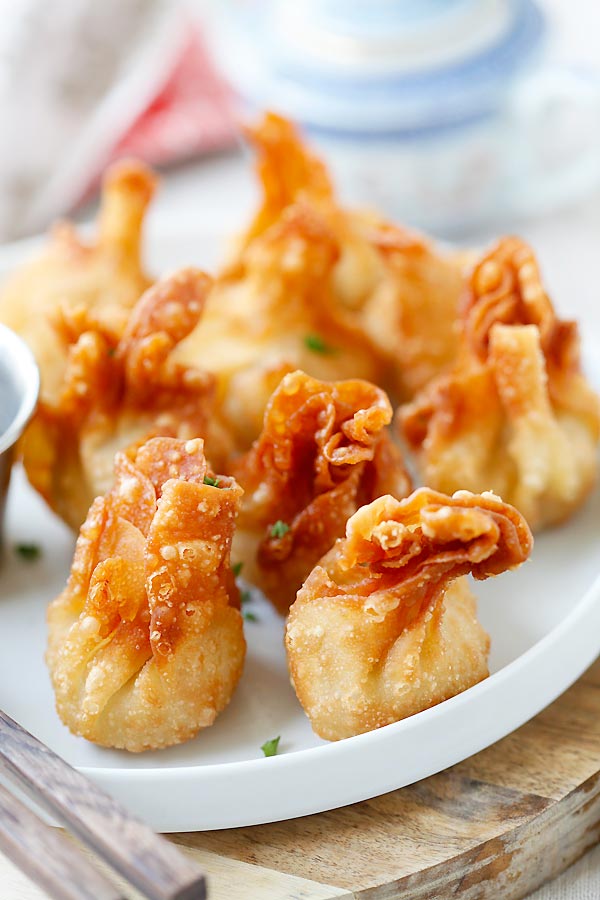 Onion Scallion Beef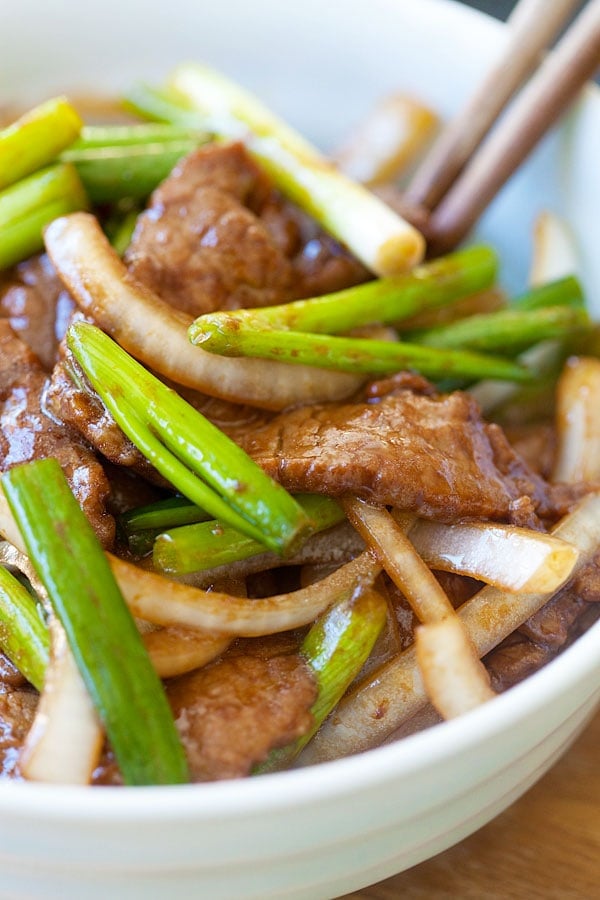 Thai Chicken Sate with Peanut Sauce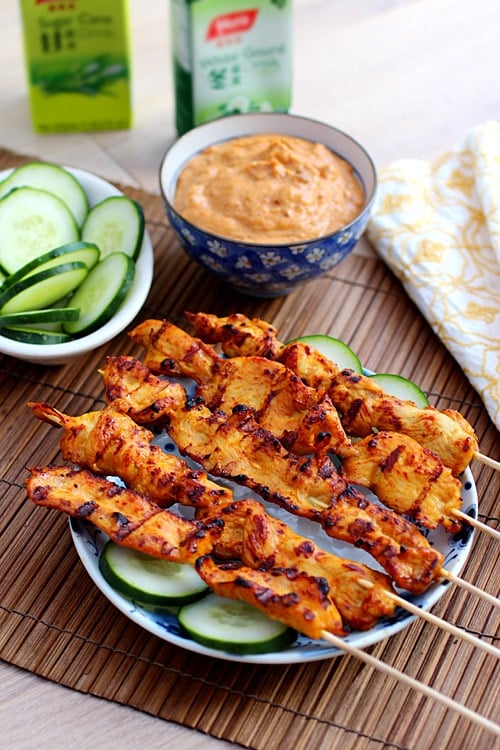 Thai Peanut Sauce