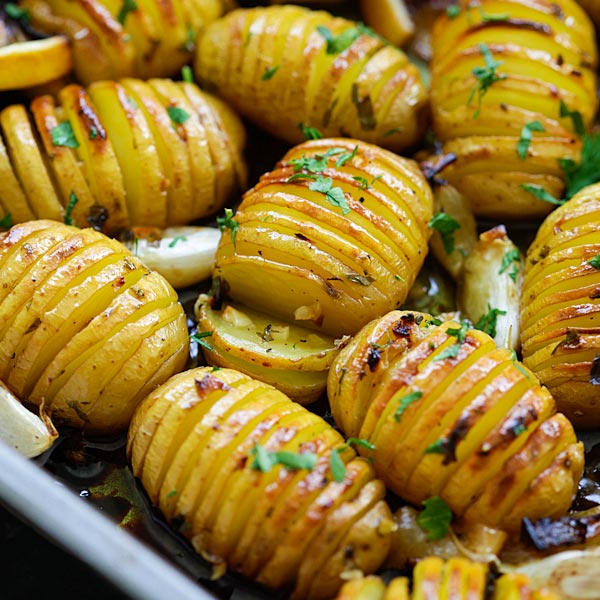 Lemon Herb Roasted Potatoes
Lemon Herb Roasted Potatoes – BEST roasted potatoes you'll ever make, loaded with butter, lemon, garlic and herb. 15 mins active time! | rasamalaysia.com
Prep time:
Cook time:
Total Time: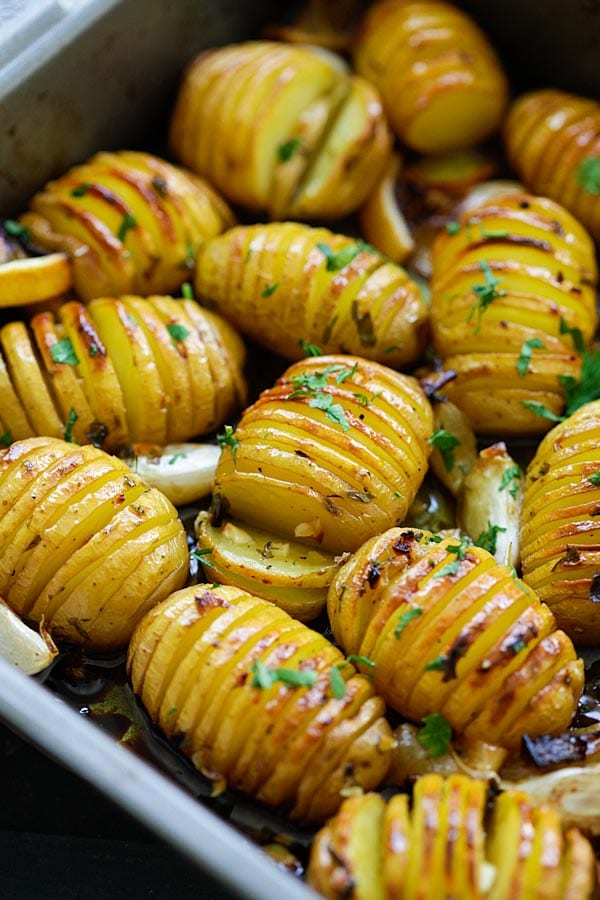 Lemon Herb Roasted Potatoes
Lemon Herb Roasted Potatoes – BEST roasted potatoes you'll ever make, loaded with butter, lemon, garlic and herb. 15 mins active time!
To make sure that your roasted potatoes get the amazing flavors of the herb and lemon, slice each potato horizontally like hasselback potatoes, but without cutting through. Every slice is coated with the buttery, garlicky flavor.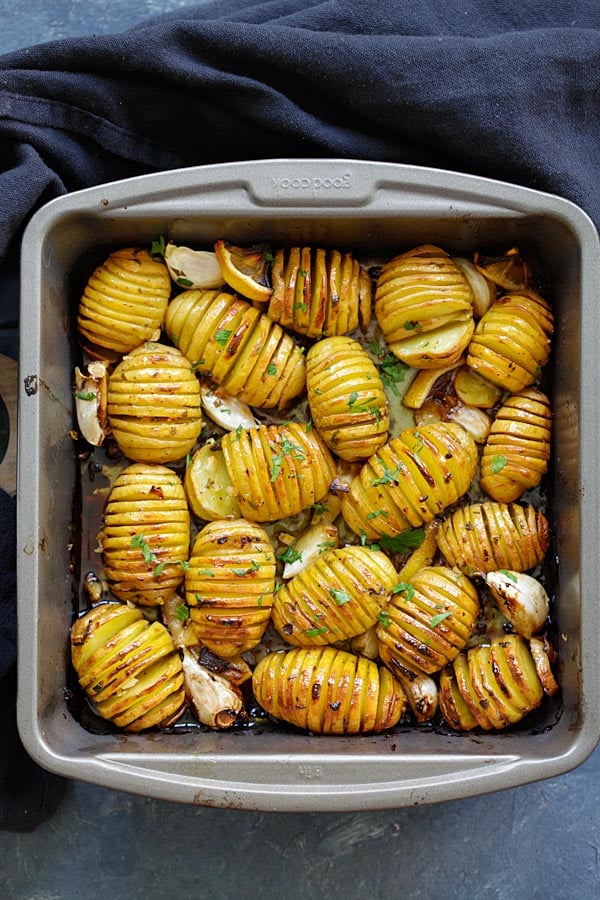 Lemon Herb Roasted Potatoes Recipe
Serves 3 | Prep Time: 15 Minutes | Cook Time: 60 Minutes
Ingredients:
1 lb baby potatoes
Oil Mixture:
1/4 cup olive oil
2 tablespoons melted butter
3 cloves garlic, minced
1 tablespoon chopped Italian parsley leaves
1 tablespoon lemon juice
1 tablespoon honey
Scant 1/4 teaspoon salt
3 dashes ground black pepper
Method:
Preheat oven to 350F. Cut slits on the potatoes, do not cut through. Mix all ingredients in the Oil Mixture together.
Place the potatoes in a roasting pan and brush with the Oil Mixture. Make sure to brush inside the slits of the potatoes. Save some for basting.
Roast the potato for 1 hour, basting the oil mixture at 30 minute interval using the remaining Oil Mixture. Serve immediately after roasting.
Most-Pinned Recipes
Garlic Herb Cheese Bombs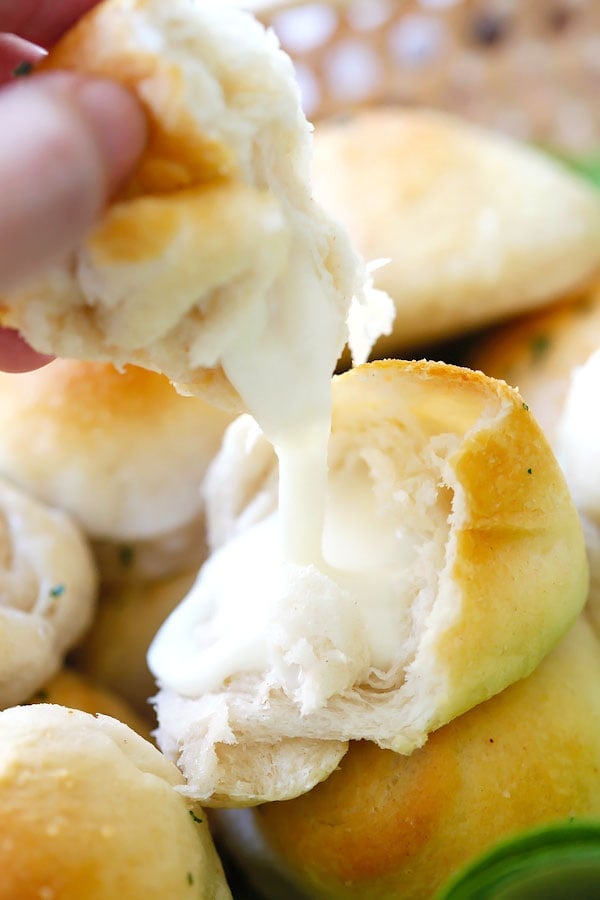 Chili Lime Chicken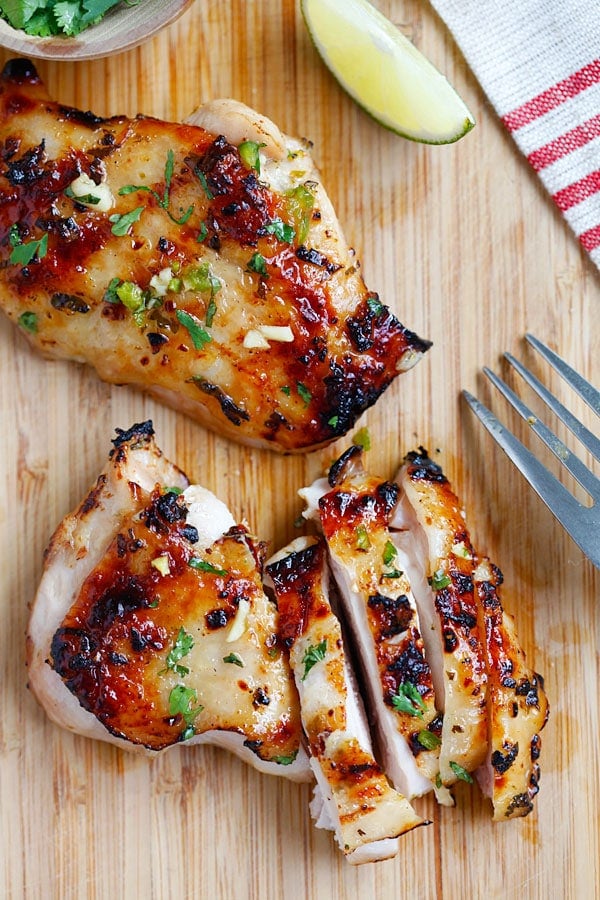 Cilantro Lime Chicken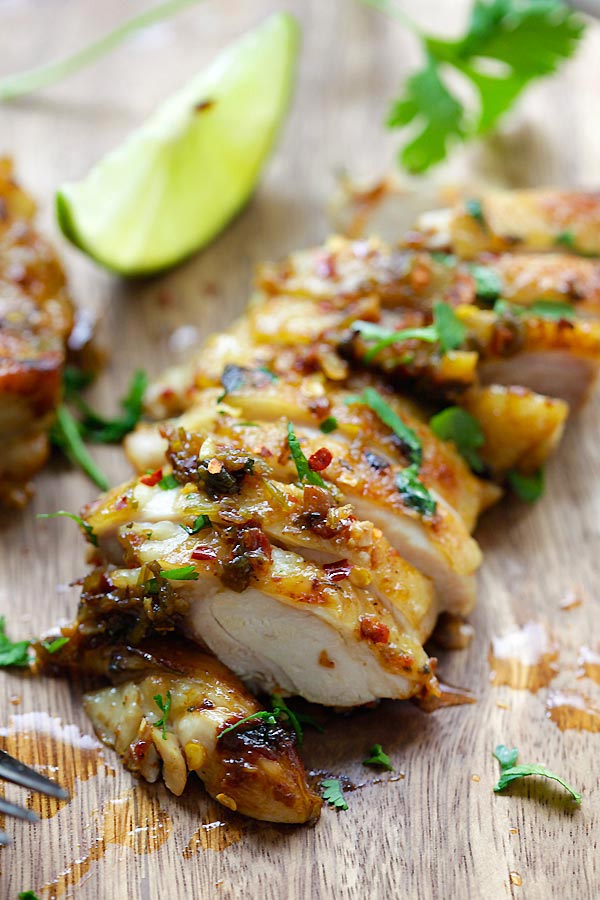 Italian Roasted Potatoes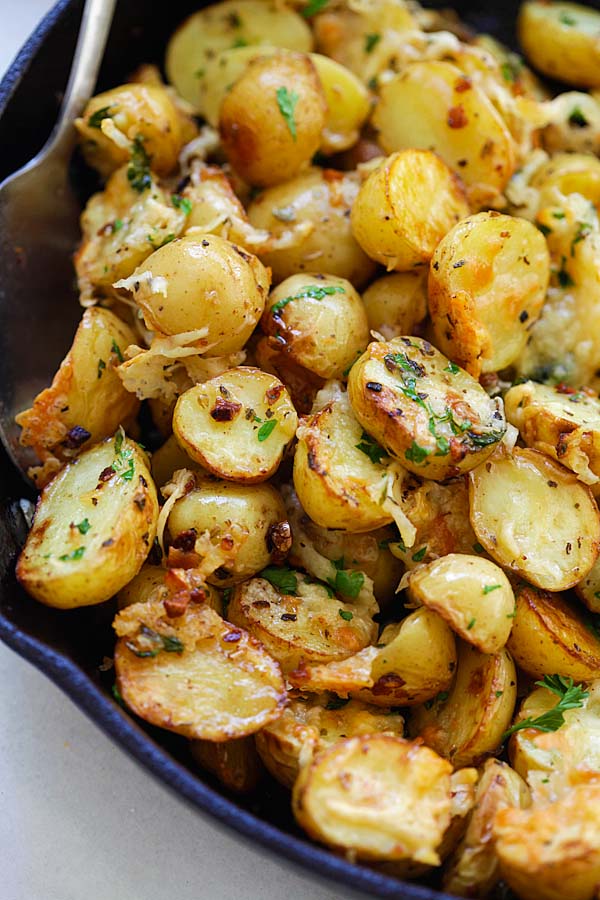 Honey Garlic Salmon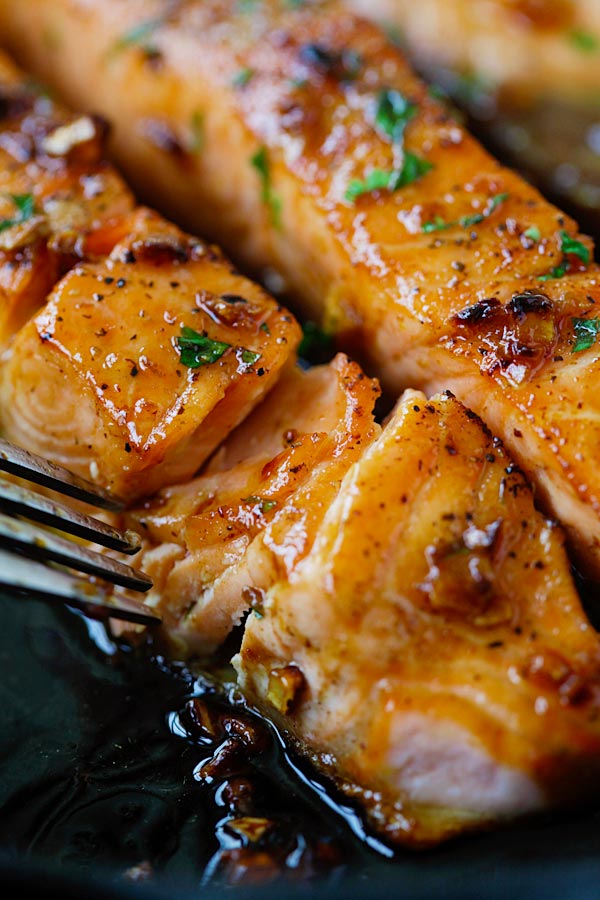 Parmesan Baked Chicken Nuggets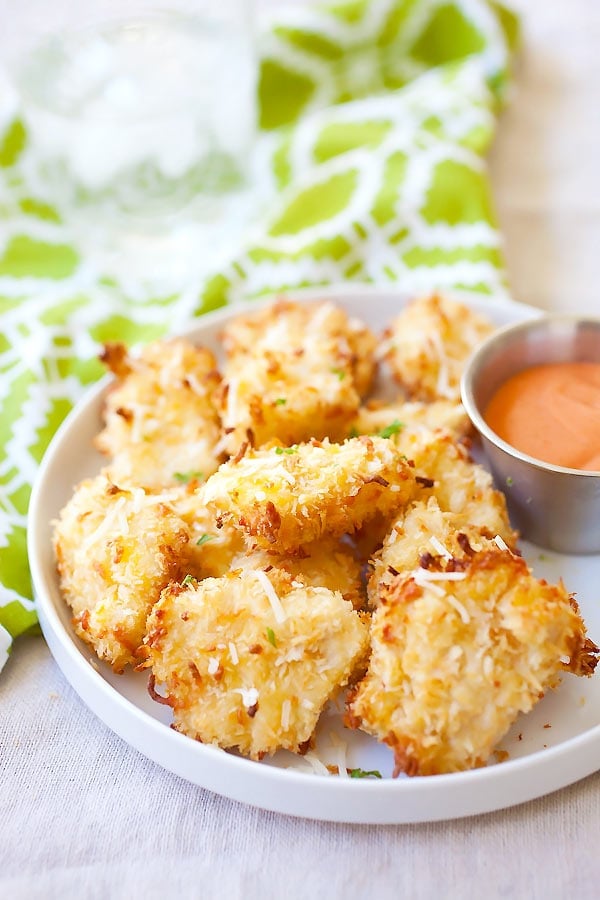 Parmesan Roasted Cauliflower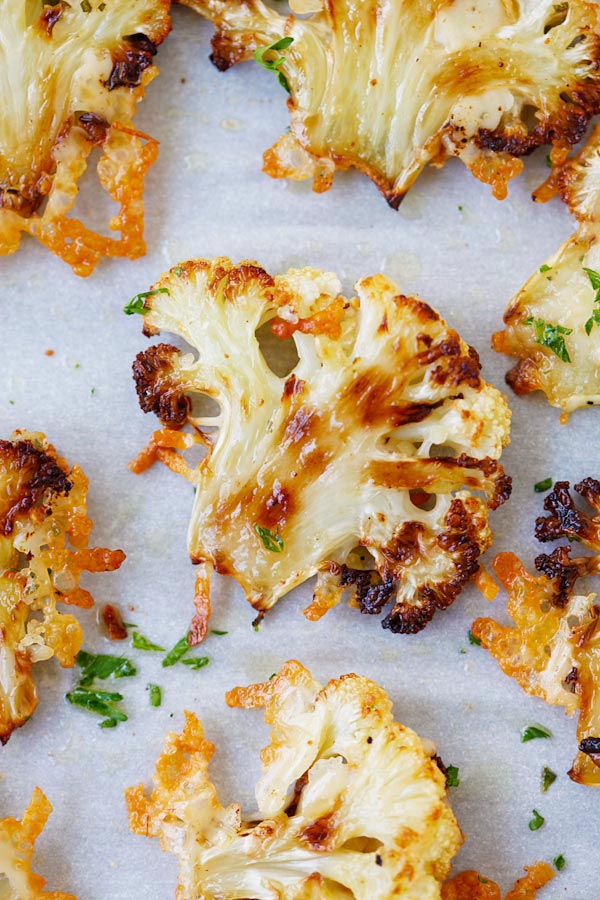 Garlic Herb Roasted Potatoes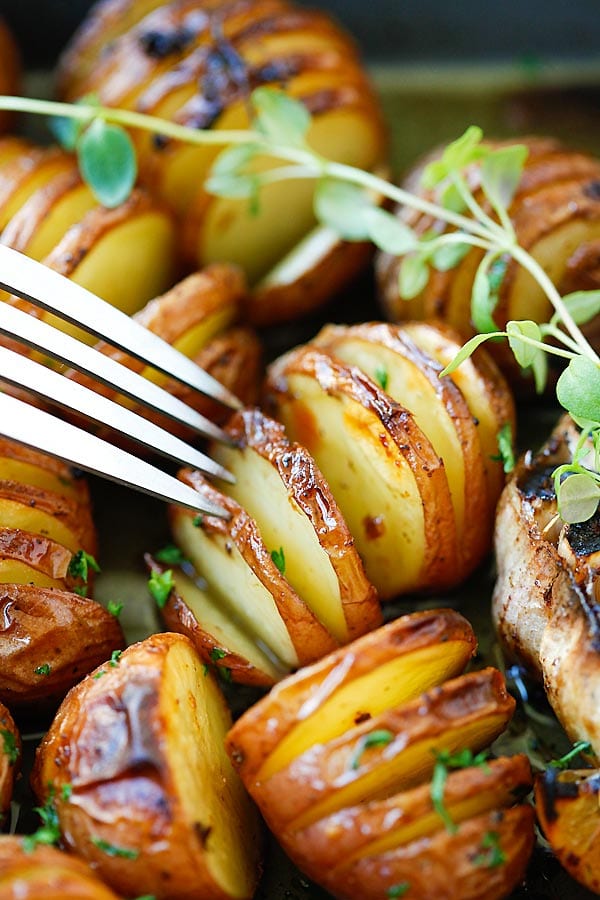 Creamy Garlic Chicken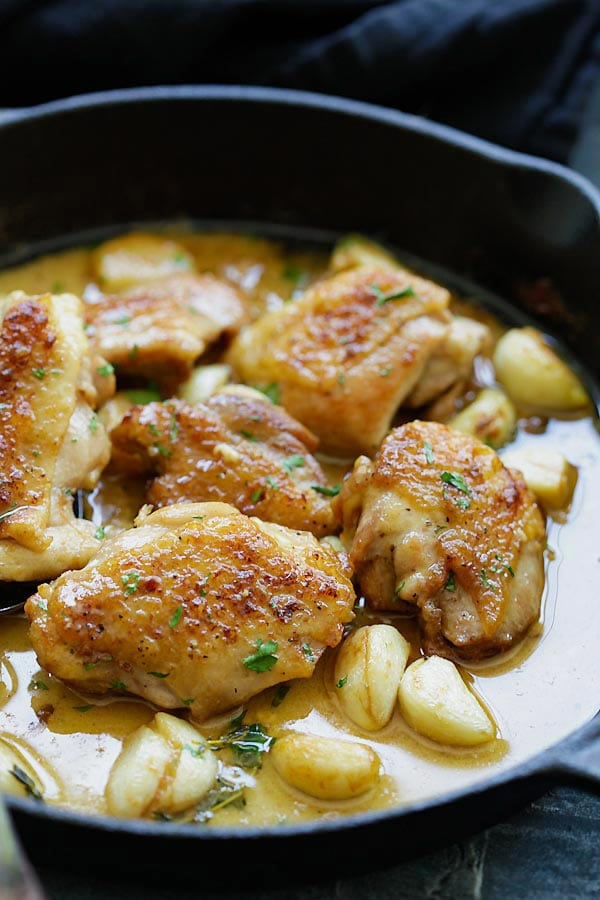 Garlic Parmesan Roasted Carrots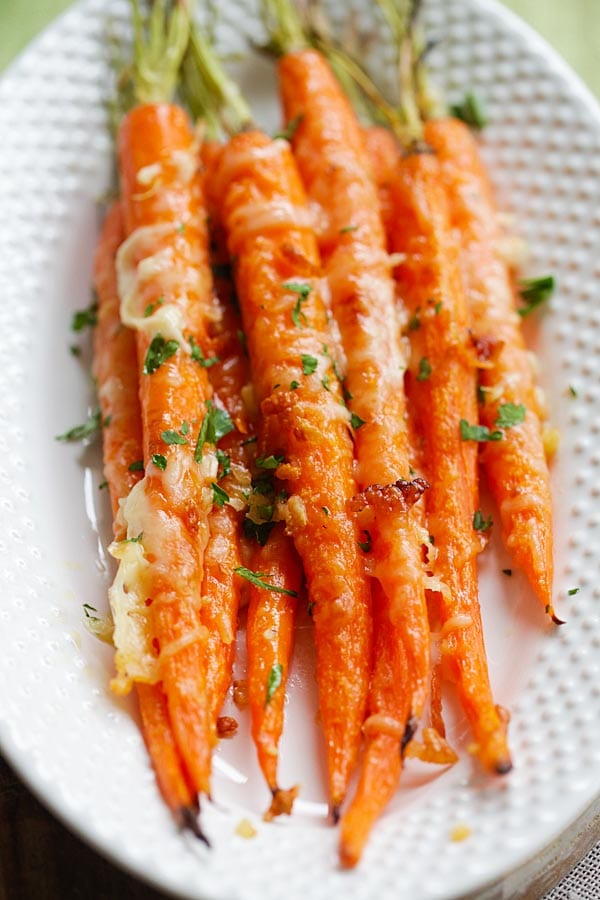 Hawaiian Shrimp Scampi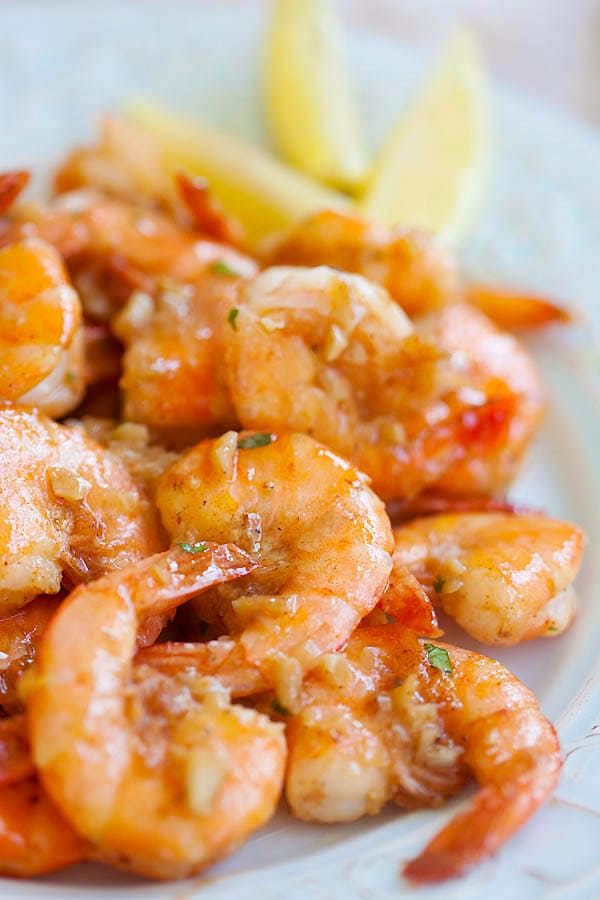 Garlic Butter Brazilian Steak