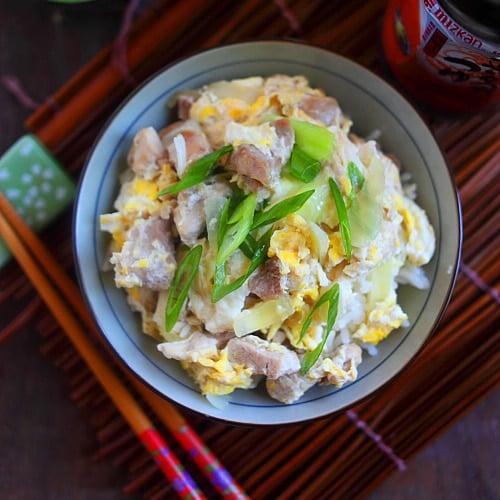 Japanese Chicken and Egg Rice Bowl (Oyakodon)
One-pot Japanese chicken and eggs rice – healthy, delicious, super easy and takes only 15 minutes from prep to dining table
Prep time:
Cook time:
Total Time: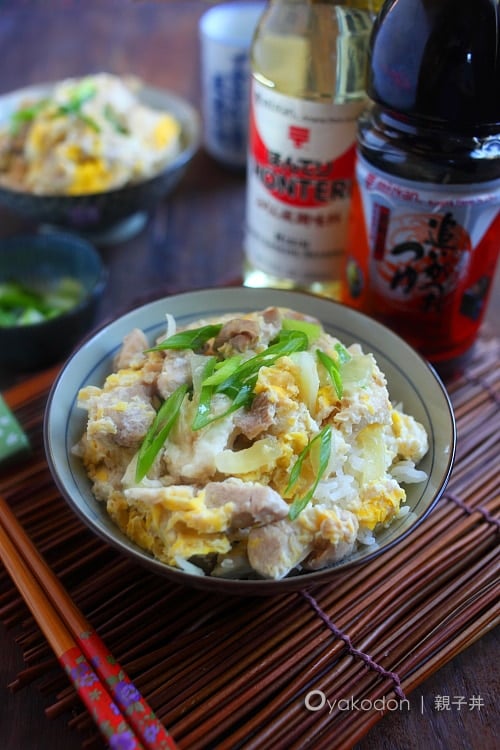 Rice bowls are very popular in Japan and they are called donburi in Japanese. Donburi is a one-meal dish where the rice and the side dishes—consisting of either meat, fish, eggs, and/or vegetables—are served together in a big rice bowl as a complete meal. One of the most popular donburi is oyakodon (親子丼), which literally means mother and child rice bowl in Japanese. This Japanese egg rice is a homey dish that is well loved by many people.
Egg is an important ingredient in donburi. It's used to make the simmered egg sauce in many recipes, including oyakodon. The eggs must not be over-beaten; they should remain light and fluffy after simmering with the sauce. More importantly, the simmered chicken and eggs have to soak up the flavors of the seasonings. When serving the chicken and eggs on top of steamed rice, the sauce would lend its flavor to the rice, hence making this simple and humble oyakadon the ultimate donburi dish.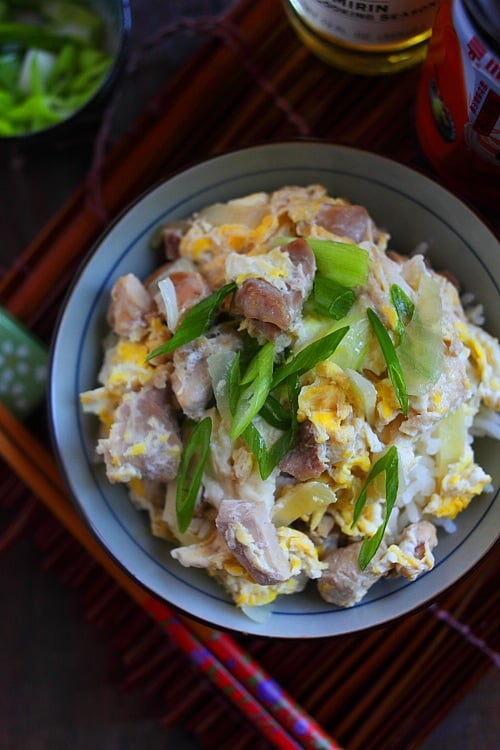 Oyakodon Recipe
Serves 2 | Prep Time: 10 Minutes | Cook Time: 10 Minutes
Ingredients:
1/4 small onion, cut into rings
8 oz chicken thigh or leg, fat trimmed and cut into bite-sized pieces
3 large eggs, lightly beaten
Scant 3/4 cup water
1 stalk scallion, cut diagonally
Sauce:
2 tablespoons Mizkan Bonito Flavored Soup Base or soy sauce
1 1/2 tablespoons mirin
1 teaspoon sugar
Method:
Combine all the ingredients for  the Sauce in a small bowl. Stir to combine well.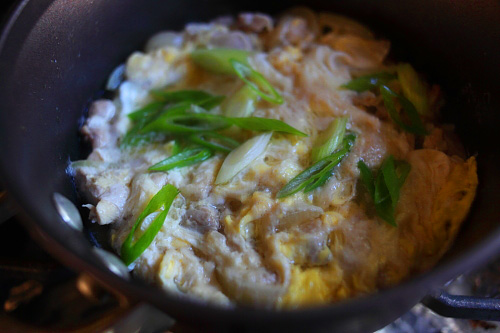 Heat up a small saucepan on high heat and bring the water to boil. Add the sliced onion, chicken, the Sauce, and cook for 2 minutes, or until the chicken is cooked. Skim off the scum.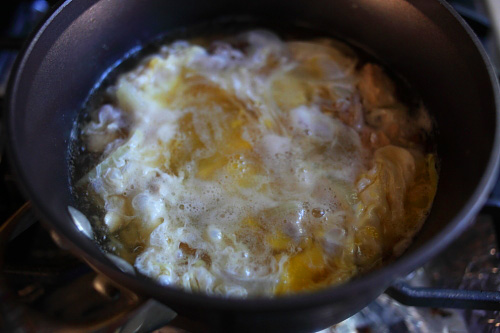 Pour the eggs slowly in a circular motion, covering the chicken. Lower the heat to simmer and cover the saucepan with its lid. Cook for 2 minutes, or until the eggs are cooked. Add the scallions.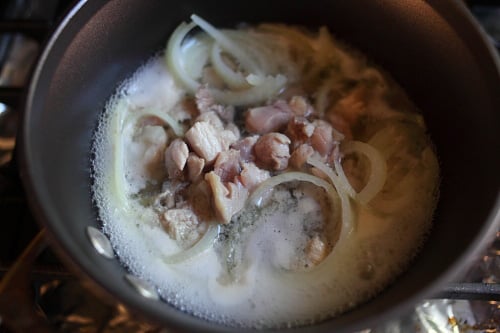 To serve, add steamed rice to two rice bowls and top with the simmered chicken and eggs. Serve immediately.
Most-Pinned Recipes
Ginger Garlic Baked Chicken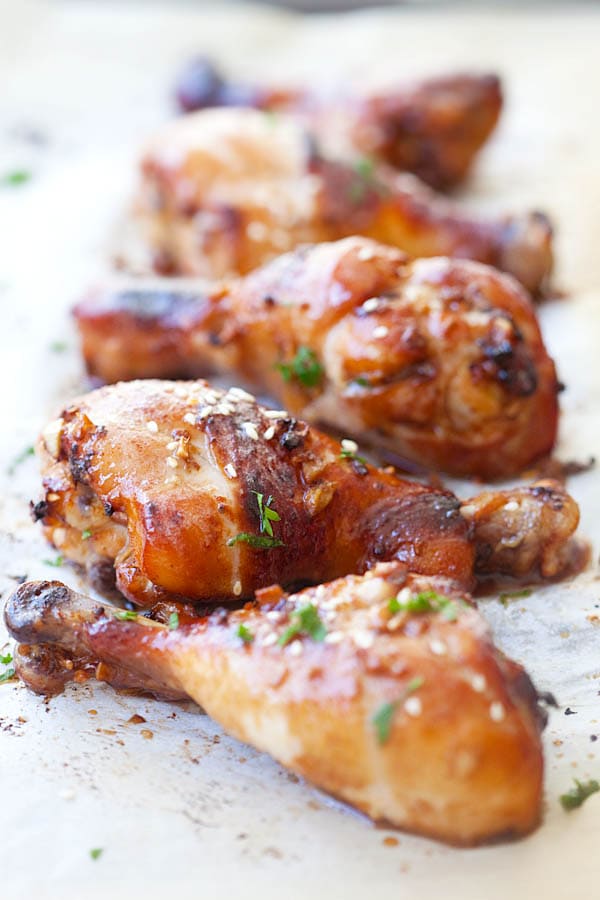 Crab Rangoon (Cream Cheese Wontons)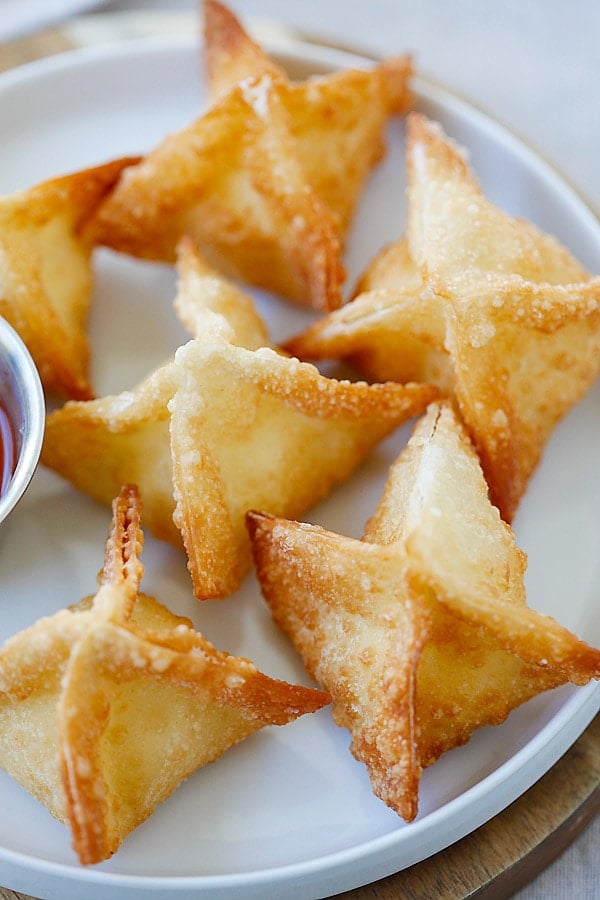 Chicken Wontons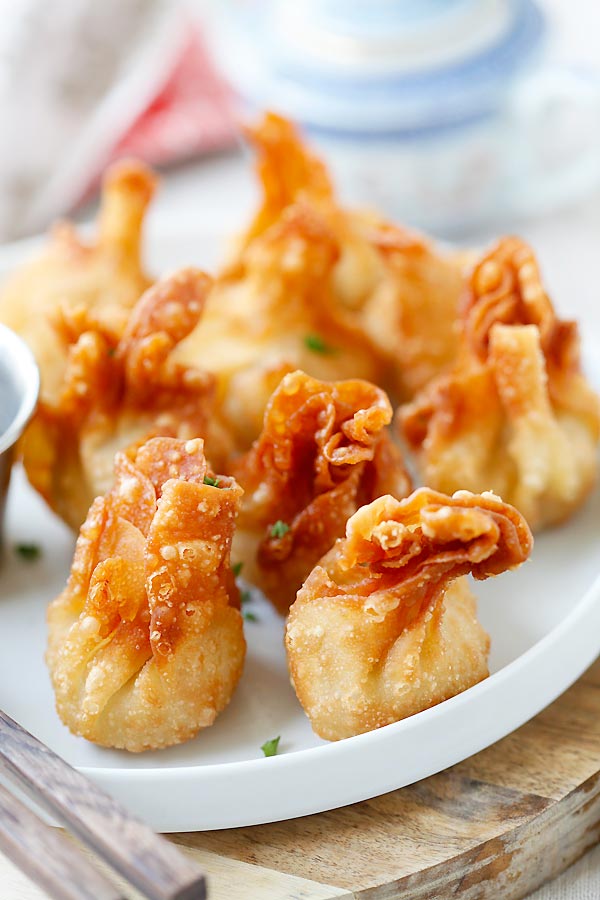 Onion Scallion Beef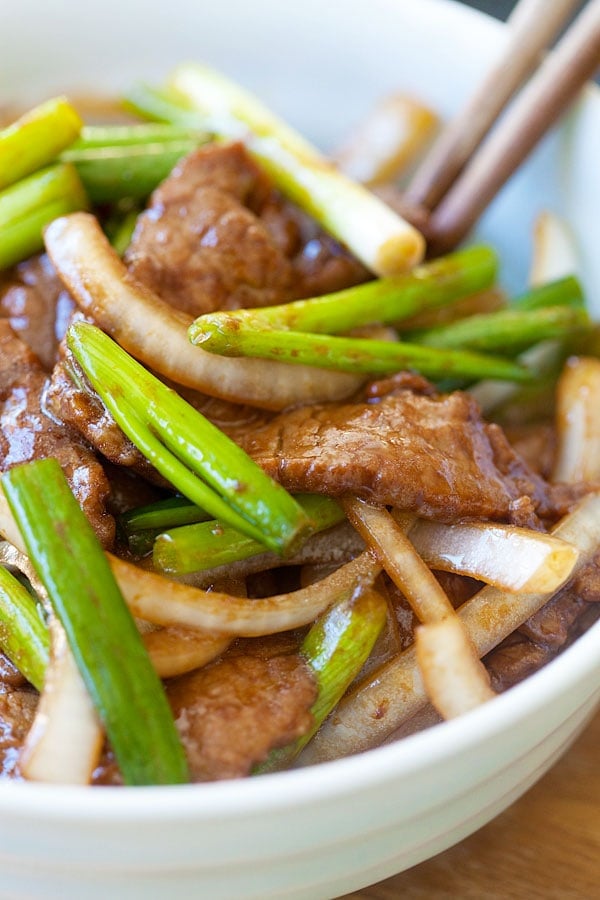 Thai Chicken Sate with Peanut Sauce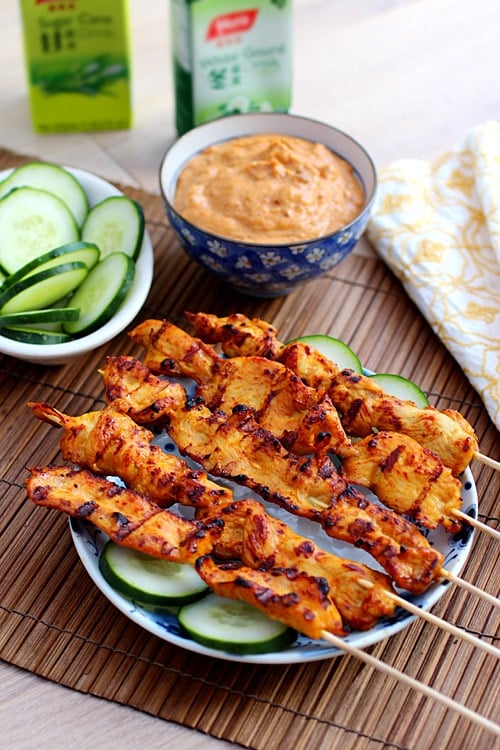 Thai Peanut Sauce