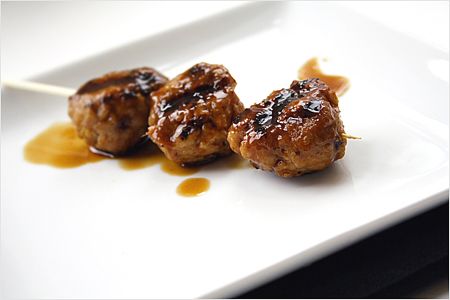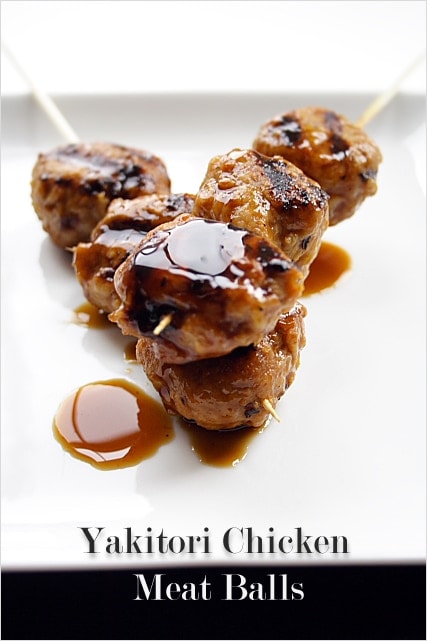 My current food crush on Japanese food continues with yakitori, or Japanese grilled chicken skewers. If you have tried yakitori before, chances are you have tasted these legendary grilled chicken meat balls.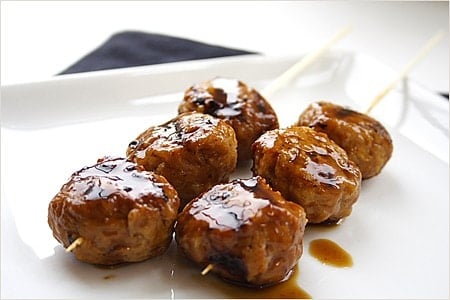 Known as Tsukune in Japanese, I am nuts for yakitori. They are juicy, yummy, and definitely my favorite and a must-have item at yakitori restaurants or izakaya (Japanese pub-like restaurants serving sake, yakitori and small dishes).
I got this Yakitori recipe from "Japanese Cooking" by Emi Kazuko and these homemade grilled chicken meat balls weren't half bad.
All in all though, I enjoyed the cooking process and was pleased with the results, especially the pictures of my yakitori…
You can try to make yakitori/grilled chicken meat balls at home. If you have any questions about the yakitori recipe, please drop me a comment.
How Many Calories Per Serving?
This recipe is only 243 calories per serving.
Easy Weeknight New Recipes: