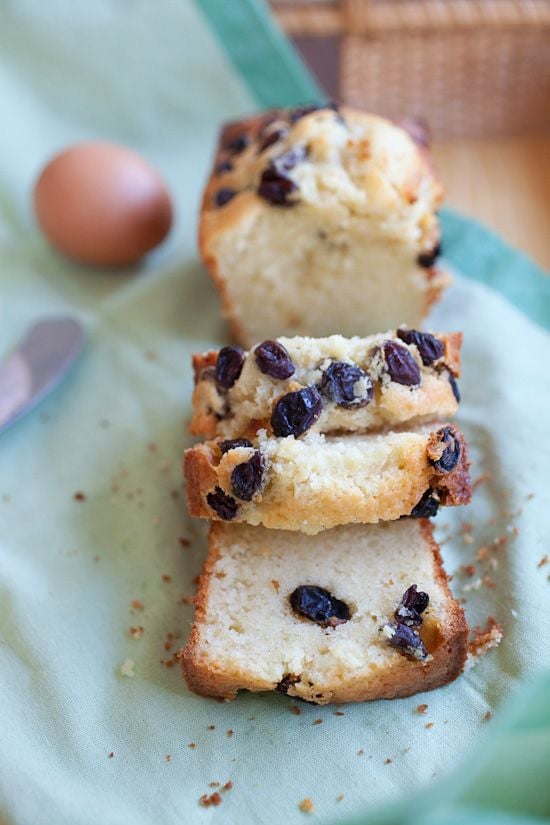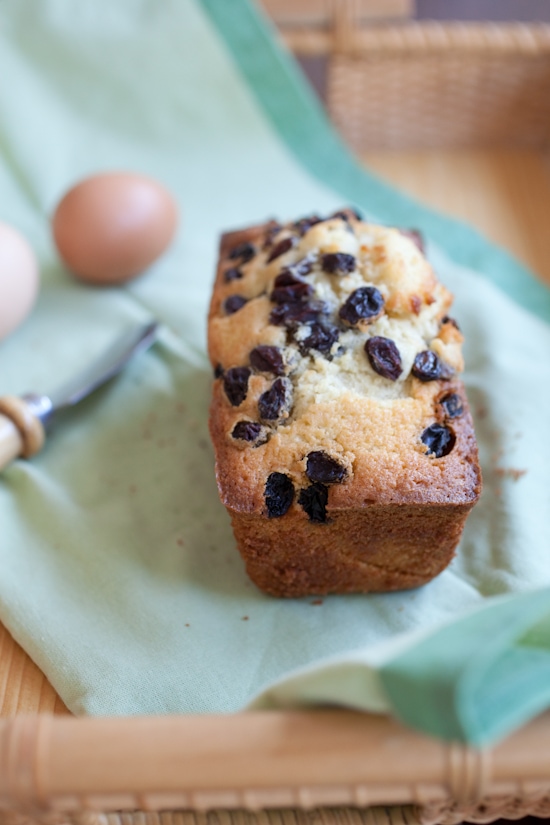 I have found the best butter cake recipe ever!
I love butter cake and am constantly looking for the most buttery, rich, and moist butter cake recipe. To me, searching for the ultimate butter cake recipe is like the quest for the perfect fried chicken recipe. Even though you might have found a keeper, you know that somewhere out there, someone has an even better recipe.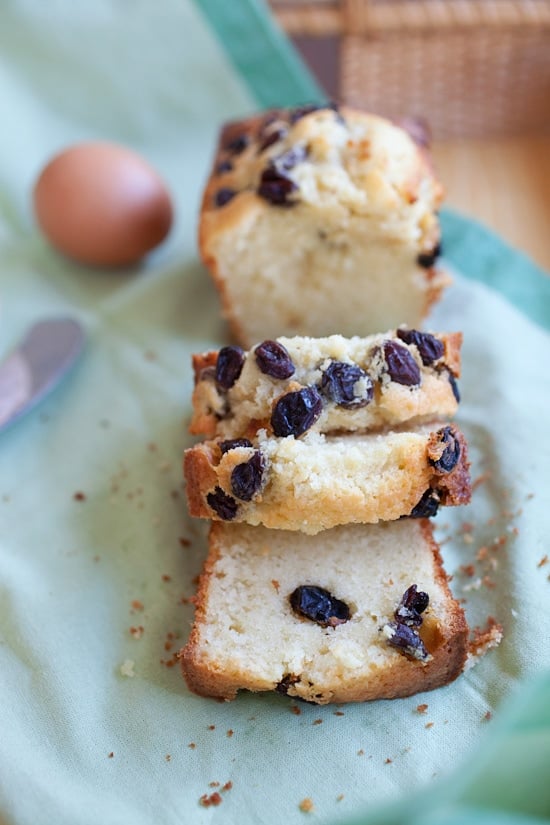 I had been using this butter cake recipe (adapted from Southern Food) for a while and am pleased with it, but it's a tad dry.
I love my butter cake really buttery. So, when I read this post on Food-4Tots, I knew that I had to give the recipe a try.
It was adapted from a Chinese baking book. The verdict: this might be it, the best butter cake recipe that tastes exactly like the way I like it: extremely buttery (or even oily), moist, sweet, and rich. I added some raisins to my butter cake to make raisin butter cake, it was heavenly.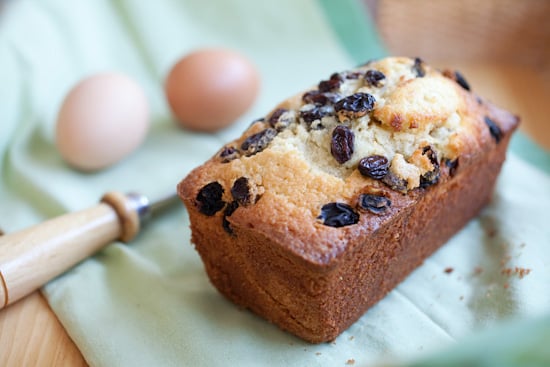 By the way, if you are a pro-baker (I am not), would you please tell me how to prevent my raisins from sinking to the bottom? I did mix the raisins with the all-purpose flour and they were all well-dusted, but still, they sunk to the bottom? Any idea?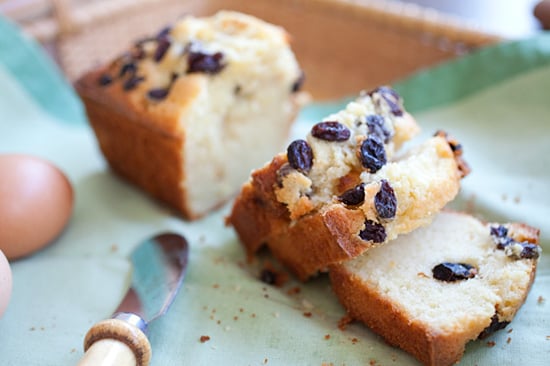 How Many Calories Per Serving?
This recipe is only 262 calories per serving.
5 Secrets to 20 Min Dinners
Get tricks for quick & easy meals!
Yield: 9 pieces
Raisin Butter Cake Recipe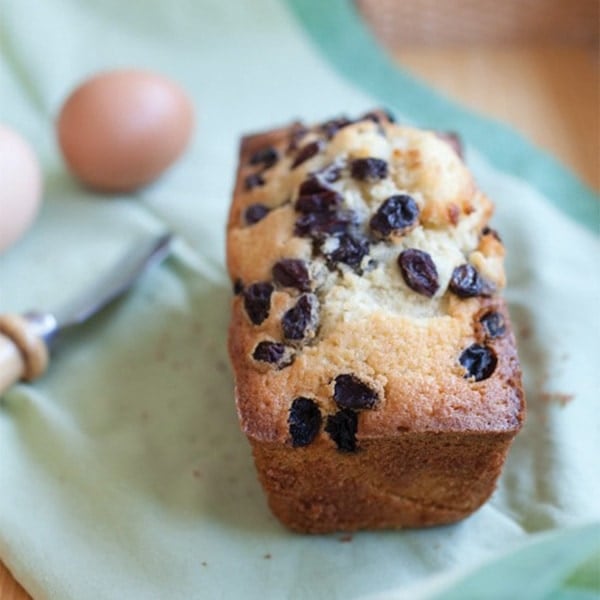 Raisin Butter Cake, rich, buttery, and so yummy!
Ingredients
2 1/4 sticks (250 g) unsalted butter, at room temperature
7 oz. (200 g) all-purpose flour
1 teaspoon baking powder
½ teaspoon salt
7 oz. (200 g) sugar
4 eggs
1 teaspoon vanilla essence
4 tablespoons fresh milk
1/4 cup raisins, dusted with some all-purpose flour
Instructions
Preheat oven to 375°F (190°C). Lightly grease the pan with some butter.
Mix the flour and the baking powder together and sieve. Add in salt and mix well. Set aside.
Use an electronic beater to mix butter and sugar until well combined or pale yellow in color, about 5 minutes. (Note: sugar has not dissolved yet).
Add in the first egg. Beat well after each addition of egg, about 1-2 minutes or until creamy,. Scrape down the sides for even mixing.
Add in vanilla essence and mix well. Fold in the flour into the mixture and mix well. Add in the milk and fold in the raisins. Mix well.
Pour the batter into the greased regular loaf pan or two mini loaf pans. Shake lightly to distribute the cake batter evenly.
Bake until golden brown or until a cake tester inserted into the middle of the cake comes out clean, about 40-50 minutes. Remove it from the oven and let cool on wire rack for another 5 minutes. Serve warm.
Nutrition Information
Serving Size
9 pieces
Amount Per Serving
Calories

414
Total Fat

25g
Saturated Fat

15g
Cholesterol

134mg
Sodium

165mg
Carbohydrates

43g
Fiber

1g
Sugar

23g
Protein

5g