Blueberry Pound Cake - This recipe only used few ingredient to make, as butter, sugar, eggs, vanilla, blueberries.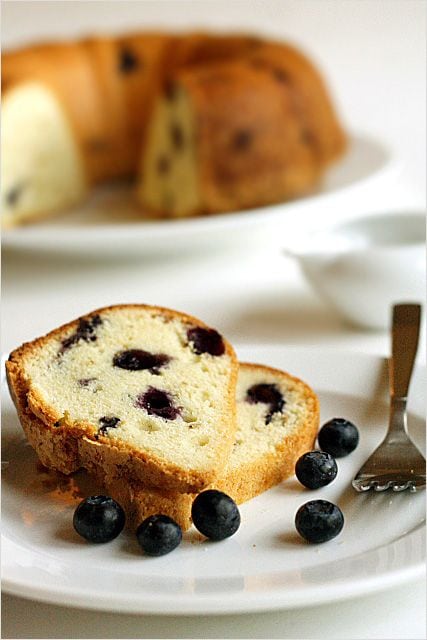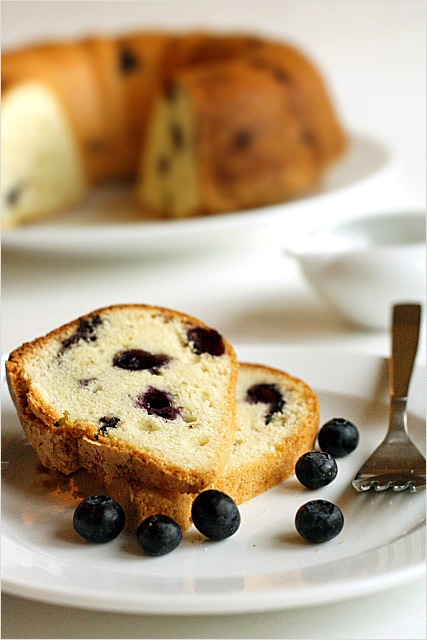 My neighborhood Ralph is giving away more eggs–another carton of 18 large eggs–so that gives me another shot of cultivating the inner-baker in me.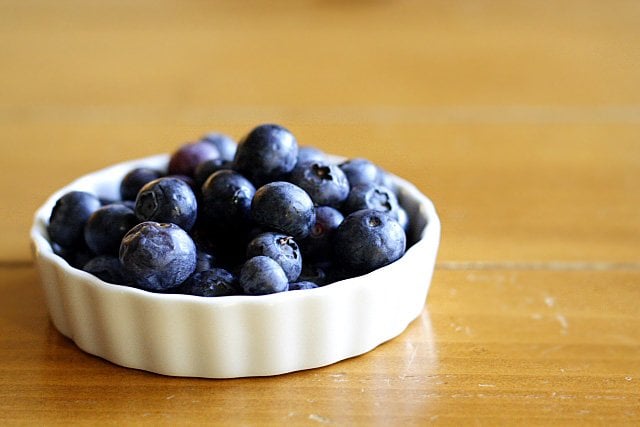 I baked a pound cake. With some blueberries. It was yum. (I finally made good use of the bundt pan that I bought months ago.) After a few failed attempts–which I chose not to document here–I think I am slowly (but surely) getting the hang of baking, and I thought the following tips might help if you are a budding baker…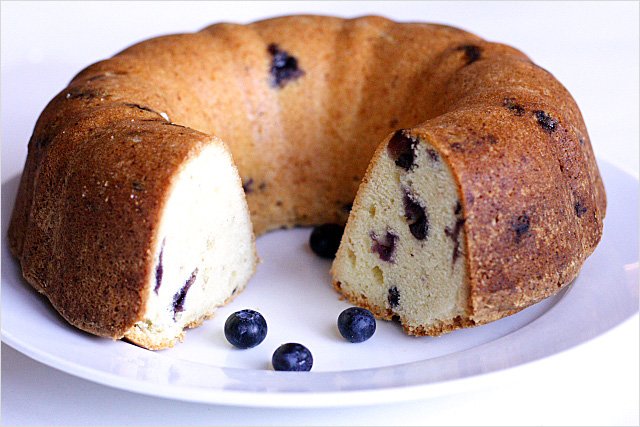 RASA MALAYSIA NEWBIE-BAKER QUICK GUIDE
Follow the recipe. Just follow the darn recipe and no questions asked. Step-by-step. Cup-by-cup. Spoon-by-spoon. If the recipe calls for 1 cup of butter, don't use 1.5 cup. More butter doesn't mean that your baking will turn out more buttery (you are not cooking butter prawns!). If anything, it might render your cake too buttery it won't rise properly. Trust me, I'd been through this mistake.
Don't try to be creative. Don't even attempt to be creative when you are learning to bake. If the recipe calls for milk, use milk even though cream tastes like a thicker milk. Again, follow the recipe…there is a reason why milk is used in baking and cream is used for making sauces. And don't even think that you can use condensed milk to replace milk–condense milk + water don't equal milk! Yeah, I'd been through that mishap, too.
Don't let your baked goods sit in the oven. Oven is a very hot thing–an average of 350 degrees Fahrenheit or more–so hot that it takes a while to cool down. So, if you are smart, you won't let your muffins or cake or cookies or pies or tarts sit in the oven heat after baking is done. Take them out, let them cool off OUTSIDE the oven on a cooling rack, not inside the oven. You are warned, so don't blame me when your muffins or cake or cookies or pies or tarts look all BLACK and burnt even though they were perfect when you turned off your oven like 4 hours ago!
Last but not least, there is no guestimate in baking. Baking is not cooking, you can't guestimate the ingredients. There is no "to taste" unless you really want to taste raw batter. Stock up on kitchen scales, measuring cups, measuring spoons, and all the baking essentials. Online conversion websites and your calculator won't help much when you are trying to convert a pound to pints or cups or spoons. Plus, baking is already tough enough, you don't want Math to get into the way, do you?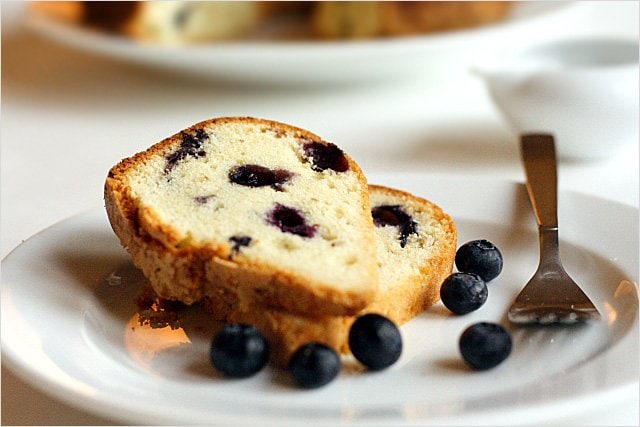 That's all and good baking. :)
Other baking recipes on Rasa Malaysia:
How Many Calories Per Serving?
This recipe is only 223 calories per serving.
5 Secrets to 20 Min Dinners
Get tricks for quick & easy meals!
Yield: 4 people
Blueberry Pound Cake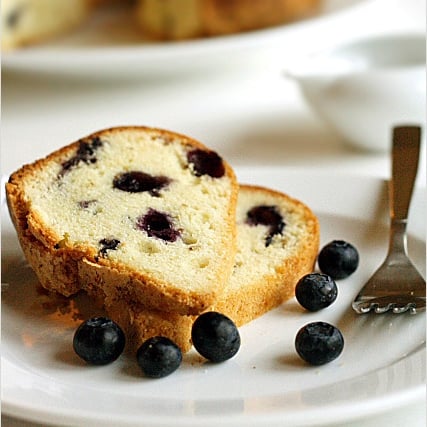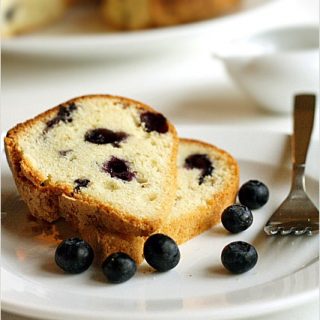 Blueberry Pound Cake Recipe - butter, sugar, eggs, vanilla, blueberries.
Cook Time
1 hour
15 minutes
Total Time
1 hour
35 minutes
Ingredients
1 cup butter, softened
2 cups sugar
4 eggs
1 teaspoon vanilla extract
3 cups flour divided
1/2 teaspoon salt
1 teaspoon baking powder
1 cups fresh or frozen blueberries
Instructions
Preheat oven to 325°F (165°C). Cream butter and sugar. Add eggs one at a time and beat until light and fluffy. Add vanilla. Sift 2 cups flour, salt and baking powder together. Add sifted ingredients to creamed mixture and beat.
Dredge berries in remaining flour. Gently fold floured berries into the batter. Grease and dust the bundt pan (or tube pan) with flour; pour batter into it. Bake for 1 hour and 15 minutes, or until it's done.
Nutrition Information
Yield
4
Serving Size
4 people
Amount Per Serving
Calories

223
Total Fat

51g
Saturated Fat

30g
Unsaturated Fat

0g
Cholesterol

285mg
Sodium

762mg
Carbohydrates

177g
Fiber

3g
Sugar

104g
Protein

15g