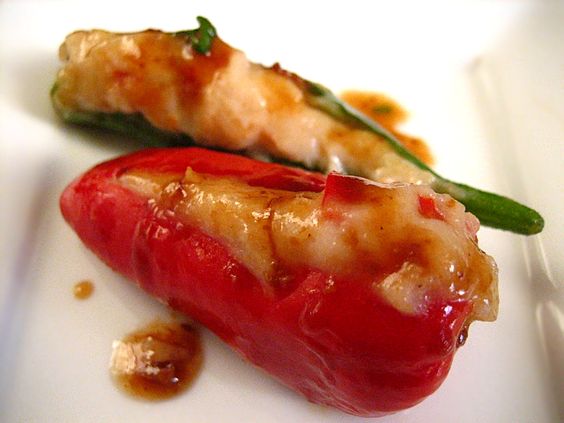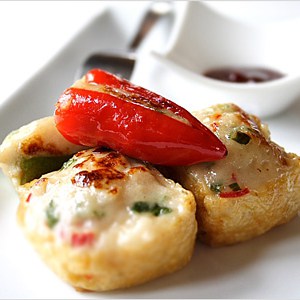 Yong Tow Foo/Yong Tau Fu Recipe
While the Yong Tow Foo dishes served in Malaysia are usually drenched in a clear and soupy broth, I prefer my Yong Tow Foo steamed, lightly pan-fried and topped with yellow bean sauce.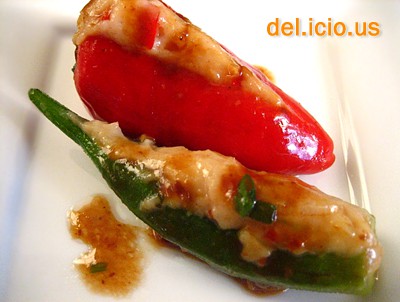 For the hungry eyes such as this, this, and this, please ogle your food porn. And while you are at it, wear a napkin around your neck. (Rumor has it that a certain uncle is contemplating a new career in tissue paper manufacturing, specially for Rasa Malaysia readers!)
For the budding cook and serious cooks such as that, that, and that, stay tuned for my secret recipe tomorrow.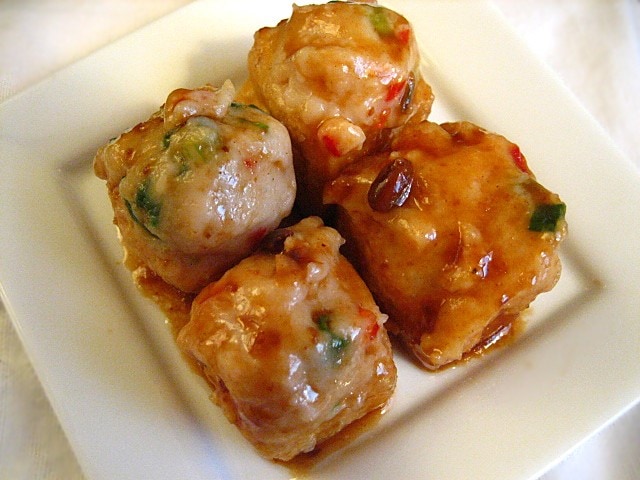 Recipe: Yong Tow Foo/Yong Tau Fu (Stuffed Tofu, Chili, Okra with Fish Paste)
Ingredients:
1 Cha Ca Fish Meat Emulsion
6 red chilies (deseeded)
6 okras / ladies fingers
10-12 fried tofu puffs
For fish paste seasoning:
1 stalk scallion (chopped)
1 red chili (deseeded and chopped)
3 heavy dashes of white pepper powder
1/2 teaspoon of sesame oil
For the sauce:
1 tablespoon of taucheo (fermented yellow bean sauce)
2 cloves garlic (chopped)
1 tablespoon of sugar
1/2 cup of water plus 1 teaspoon of cornstarch (stir well)
Method:
Clean the okras and red chilies with water and slit in the middle (for stuffing). Discard the seeds of the red chilies, pat dry with paper towels. For the fried tofu puffs, poke an opening at the top surface with your finger (for stuffing). Set aside.
Add white pepper powder, sesame oil, chopped scallion and red chili into the fish emulsion and mix well.
Stuff the fish paste into the red chilies, okras, and fried tofu puffs using a butter knife. Fill the inside of the red chilies, okras, and tofu puffs but make sure that you do not over-stuff them.
Place the stuffed ingredients on a plate and steam for 5 minutes.
Pan-fried the steamed Yong Tow Foo lightly with some cooking oil. Dish up.
Heat up some oil in a wok and stir-fry the chopped garlic until light brown or fragrant. Add the taucheo (yellow bean sauce) and do a quick stir. Add water and sugar. As soon as the sauce thickens, add the Yong Tow Foo into the wok and stir well. Serve hot.
Cook's Notes:
For the above serving, you need only half of the fish paste.
The above fish paste is my personal favorite but you can substitute it with another brand.
A good fish paste should be light grey in color (like the color of fresh fish meat). If the fish meat emulsion turns light brown or darker grey, it means the product has been frozen for a long time.
Most-Pinned Recipes
Ginger Garlic Baked Chicken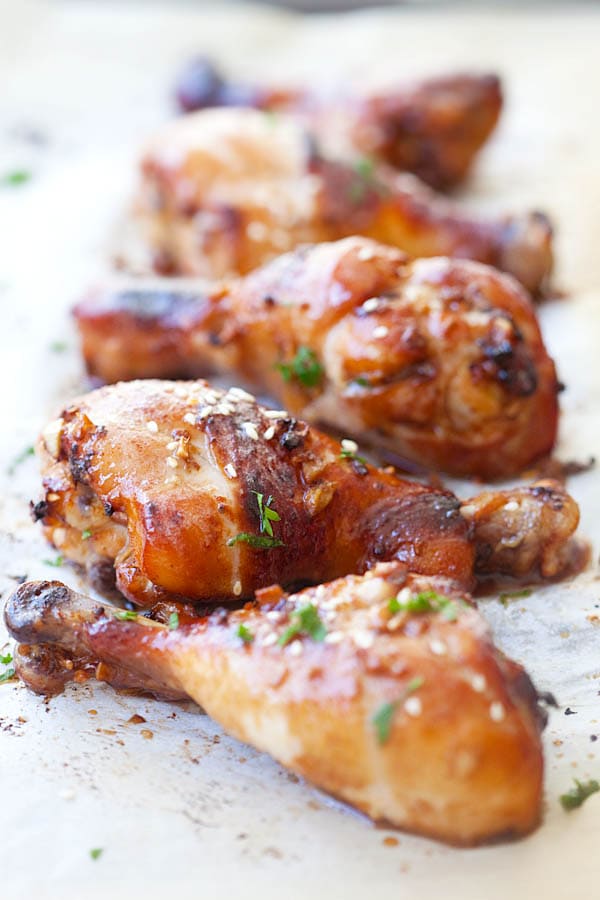 Crab Rangoon (Cream Cheese Wontons)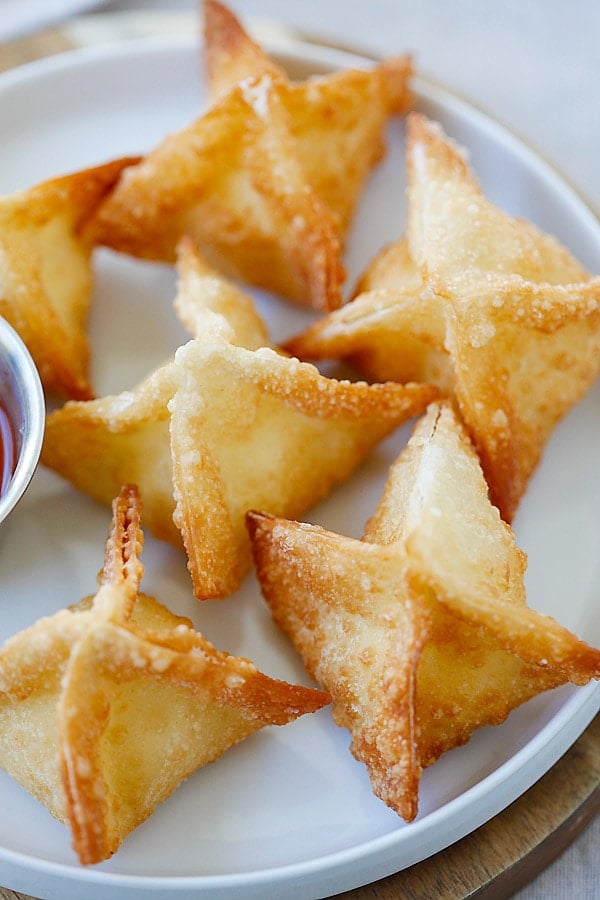 Chicken Wontons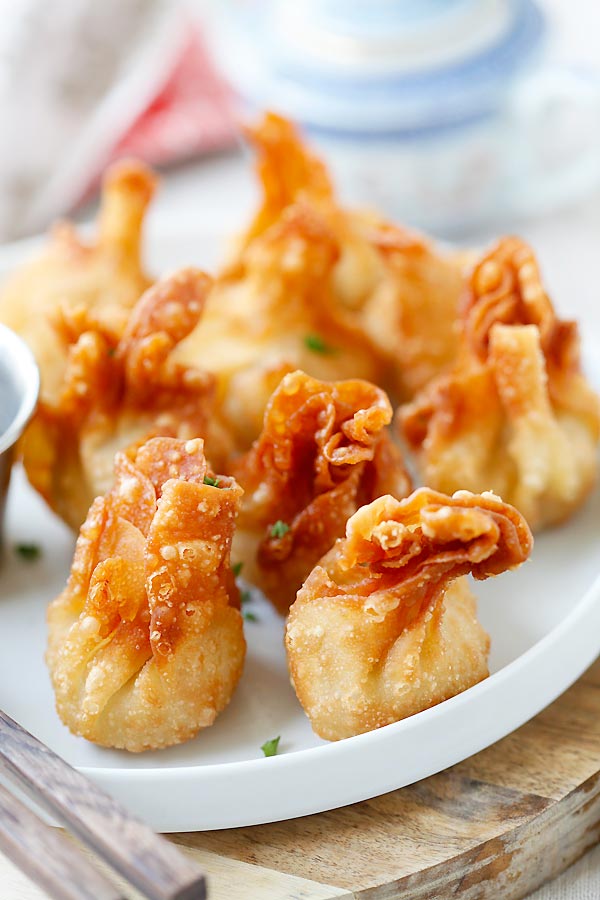 Onion Scallion Beef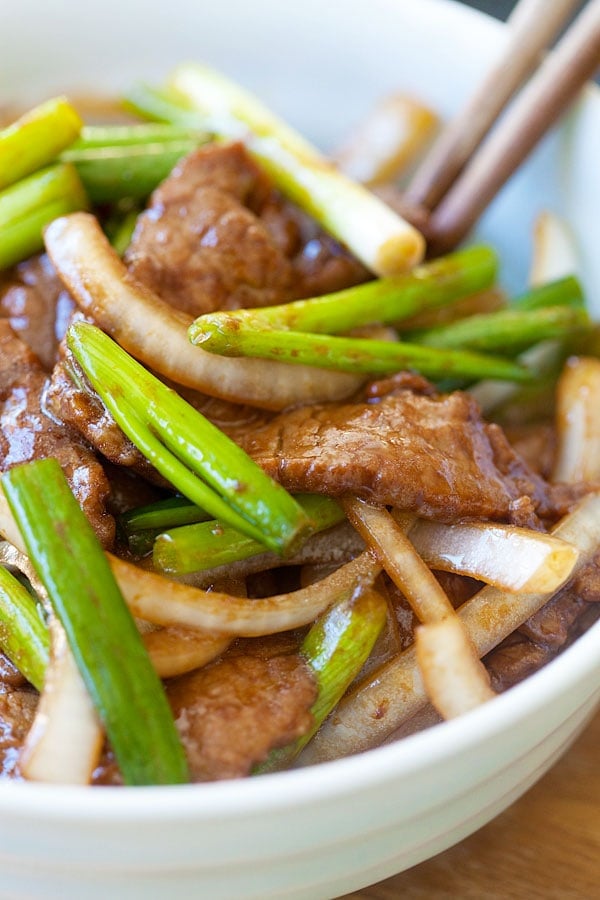 Thai Chicken Sate with Peanut Sauce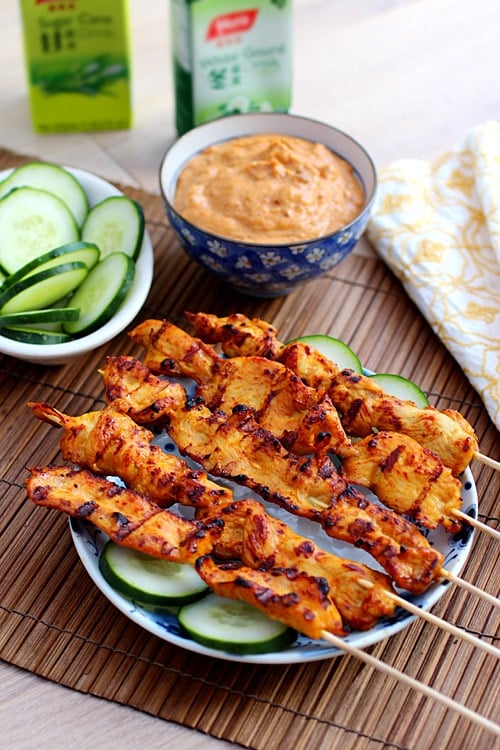 Thai Peanut Sauce