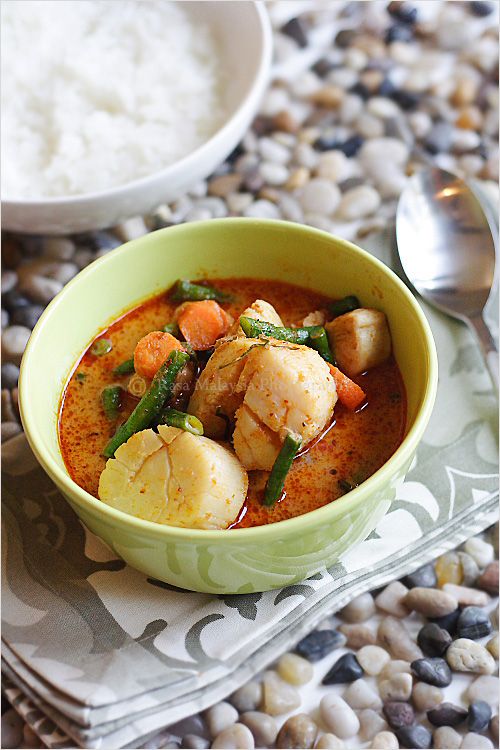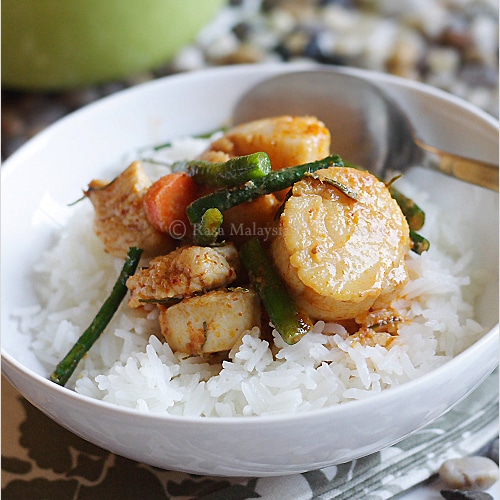 Red Curry Recipe
Thai red curry and red curry recipe. Easy and authentic red curry recipe for a bowl of tasty Thai red curry. Complete with red curry photography. A must try!
Prep time:
Cook time:
Total Time: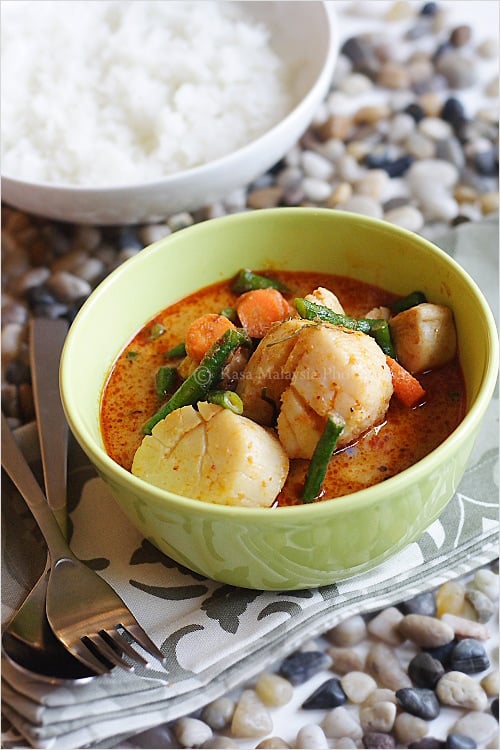 Thai Red Curry
Red curry is probably my favorite Thai curry. First of all, the red color is so inviting. Secondly, I just love the rich taste and ingredients used in red curry paste. Red curry is great with all kinds of proteins, for example: chicken, beef, shrimp, scallops, mussels, etc. It tastes creamy, milky (from coconut milk), spicy, sweet, savory and very delicious when served with steamed rice.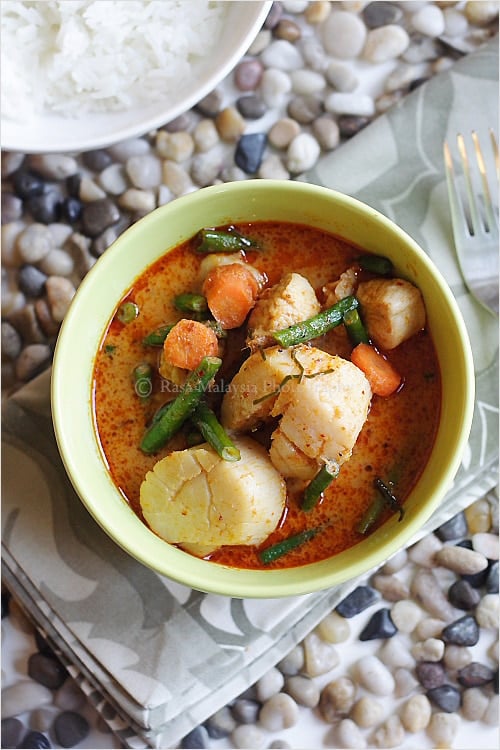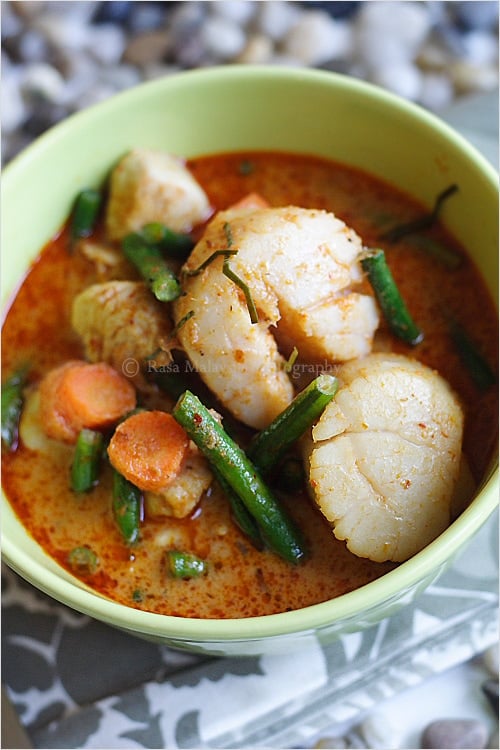 Thai Red Curry Recipe
Serves 2 | Prep Time: 10 Minutes | Cook Time: 10 Minutes
Ingredients:
1 tablespoon oil
1 1/2 tablespoons red curry paste (I used Mae Ploy red curry paste)
4 oz. big scallops
4 oz. boneless and skinless chicken breast, cut into small cubes
80 ml. coconut milk
1/4 cup water
2 long beans, cut into 2-inch lengths
1/2 cup thickly sliced carrot
1 kaffir lime leave, cut into fine thin strips, optional
1/4 teaspoon fish sauce
2 teaspoons palm sugar or sugar
Method:
Heat up a small pot with the cooking oil. Saute the red curry paste until aromatic.  Add the scallops and chicken into the pot and stir well with the curry paste. Add coconut milk, water, long beans, carrots, kaffir lime leaves, and bring the curry to boil. Add fish sauce, palm sugar, and stir-continuously for 10 seconds or so, dish out and serve immediately with steamed jasmine rice.
Trending Now
Soy-Glazed Chicken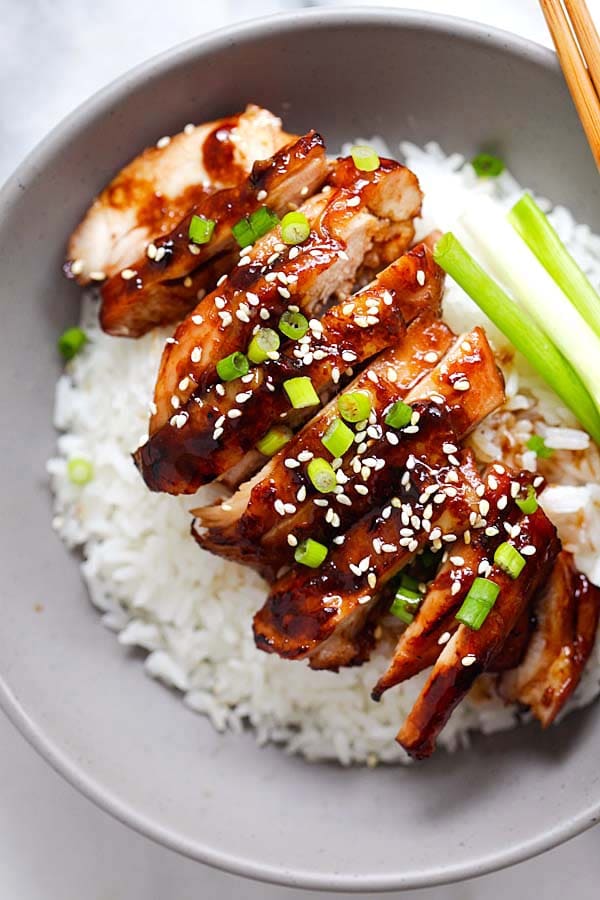 Honey Sriracha Scallops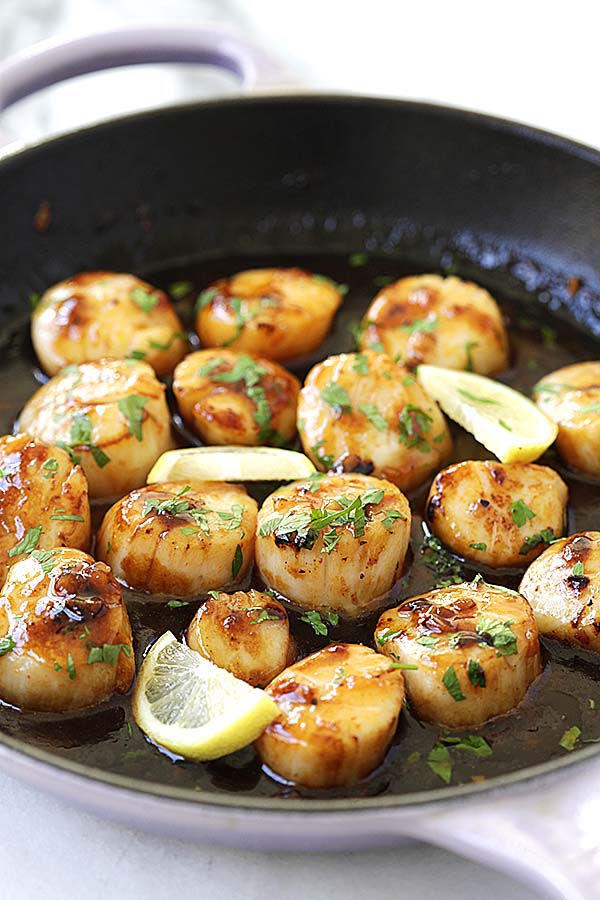 Teriyaki Chicken Meatballs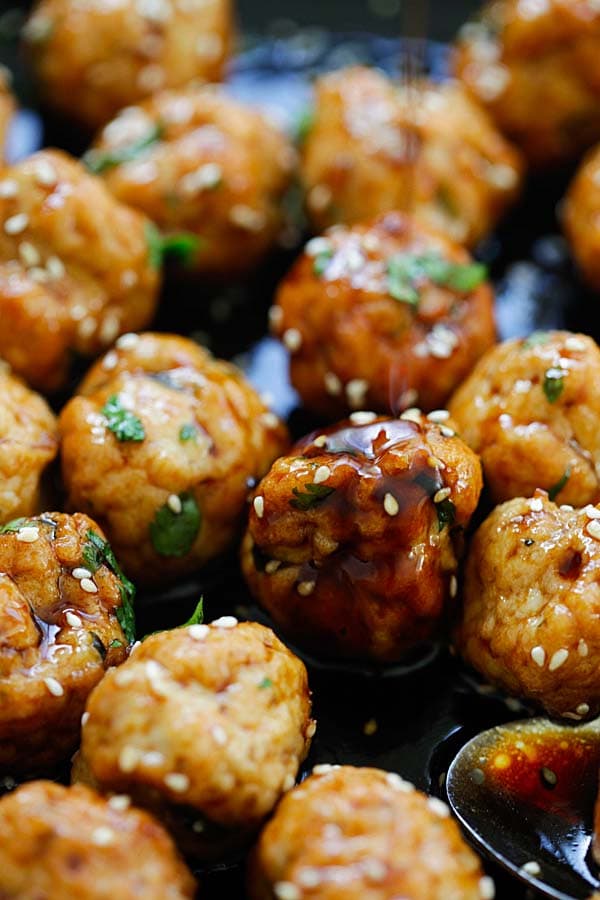 Hot and Sour Soup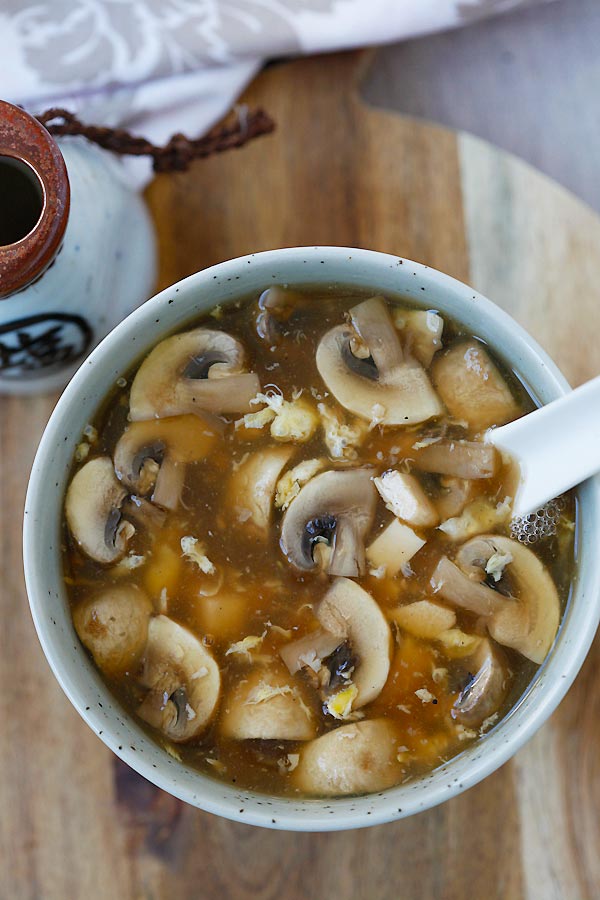 Thai Sweet Chili Chicken