Sweet Potato Mantou (Steam Buns)
How to Make Chinese Mantou – soft, pillowy and fluffy steamed buns are THE BEST! Make these sweet potato mantou with step-by-steps
Prep time:
Cook time:
Total Time: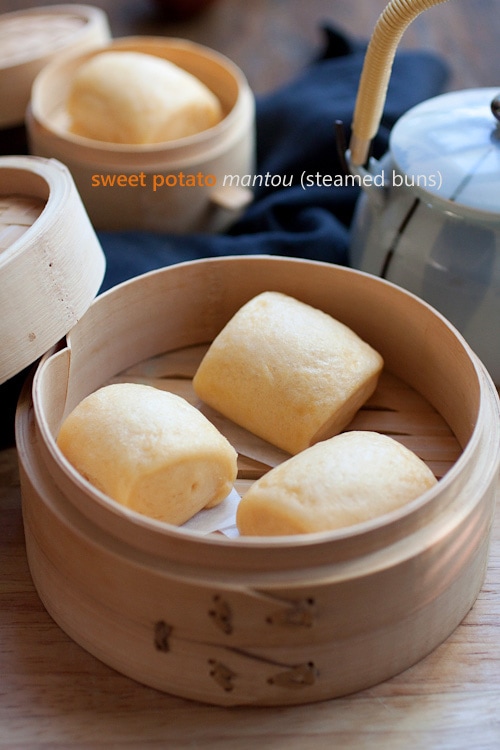 Mantou Steamed Buns
Chinese mantou (馒头) is one of the best things I love—they are basically yeast-based steamed buns steamed to perfection. Hot-off-the-steamer, Chinese mantou is soft, fluffy, pillowy, and sinking your teeth into it is absolutely amazing and delightful.
Sweet potato mantou (番薯包) is one of my favorite bao (包) or Chinese steamed buns. Whenever I go back to Malaysia, I would always buy these warm, fluffy, sweet, and soft mantou from the various steamed bun vendors dotting the kopitiam (local coffee shops), markets, roadsides, gas stations, night markets, etc. They are absolutely delightful.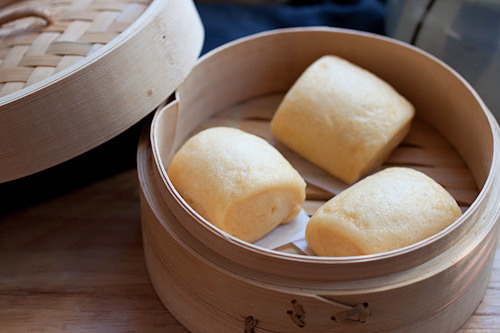 Sweet Potato Mantou (Steam Buns) Recipe
Yields 12-15 | Prep Time: 1 hour | Cook Time: 15 Minutes
Adapted from 人生加油站
Ingredients:
A:
1/2 tablespoon (5.5g/0.2 oz) yeast
75ml warm water
1/2 teaspoon sugar
B:
75g (2.6 oz) sweet potato (or "yam" in the United States)
250g (8.8 oz) Chinese bao flour, Hong Kong flour, or cake flour
4 tablespoons sugar
4 tablespoons oil
Pinch of salt
Method:
Combine the yeast, sugar and warm water in a bowl. Stir to mix well. Set aside for 20 minutes. The yeast mixture will rise and becomes foamy.
Steam the sweet potato until soft, discard the water that seeps out after the steaming. Using a spoon, mash the sweet potato into a puree.
Add the sweet potato puree and all the ingredients in B and also the yeast mixture and mix using a stand mixer on low speed, for 20 minutes. You can also knead with hand for the same time or until the dough doesn't stick to your hand. Transfer the dough out of the stand mixer and lest rest/proof for 45 minutes, covering it with a damp cloth.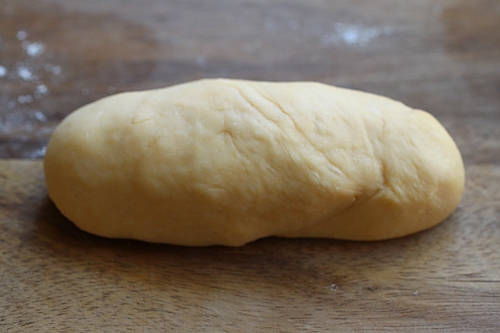 Dust the surface with some flour and divide the dough into 3 equal portions. Make each portion into a log.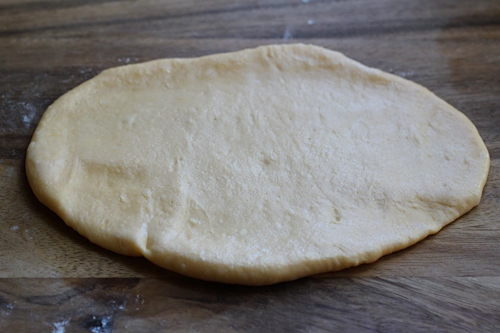 Use a rolling pin to flatten the dough to a somewhat rectangle shape. Wet the surface of the dough with just a wee bit of water, using a pastry brush or your hand.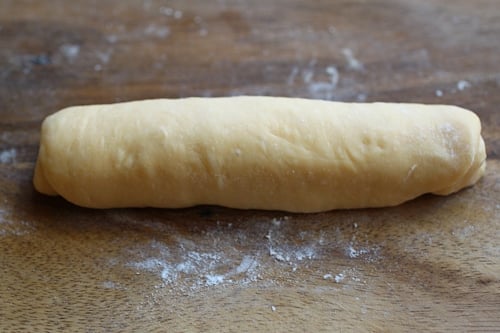 Roll the dough up tightly (this is important so the mantou remain a nice shape after steaming), into a log.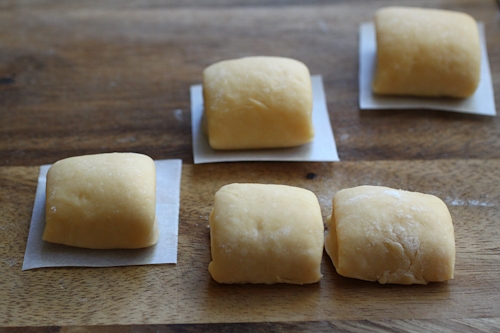 Cut the dough into 4 or 5 equal pieces, in mantou shape and place them on 2-inch by 2-inch baking or steaming paper sheets. Repeat the same for the remaining two portions. You will make a total of 12-15 small mantou.
Bring your steamer to a boil and steam the mantou in batches, for 12-15 minutes.
Cook's Notes:
I used bao flour or Hong Kong flour specifically for Chinese steamed buns. If you are in Malaysia or Singapore, you can get the bao flour easily from baking supply shops or supermarkets.
For best results and accuracy of the recipe, please use the metric measurement.
All purpose flour and cake flour should work just fine, or you can try this Vietnamese steamed bun flour found in Asian supermarkets in the US. I haven't tried this recipe using all purpose flour, cake flour or the Vietnamese steamed bun flour so I don't know the end results.
Make sure you have new yeast, as old yeast will not rise/proof properly.
Use warm water to activate the yeast. It's important.
The texture of the mantou is a little dense, not the super soft and fluffy type but my friend in Malaysia tried the exact recipe and had very soft and fluffy mantou, perhaps due to climate difference.
My friend sent me this recipe, which is in Chinese, which she got it from here. I basically cut the quantity of the following recipe into half.
Most-Pinned Recipes
Ginger Garlic Baked Chicken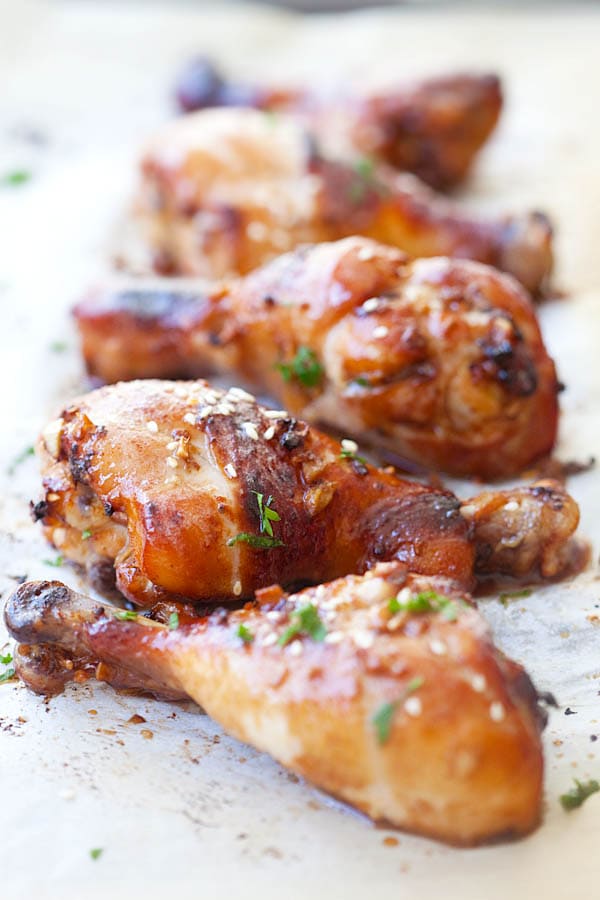 Crab Rangoon (Cream Cheese Wontons)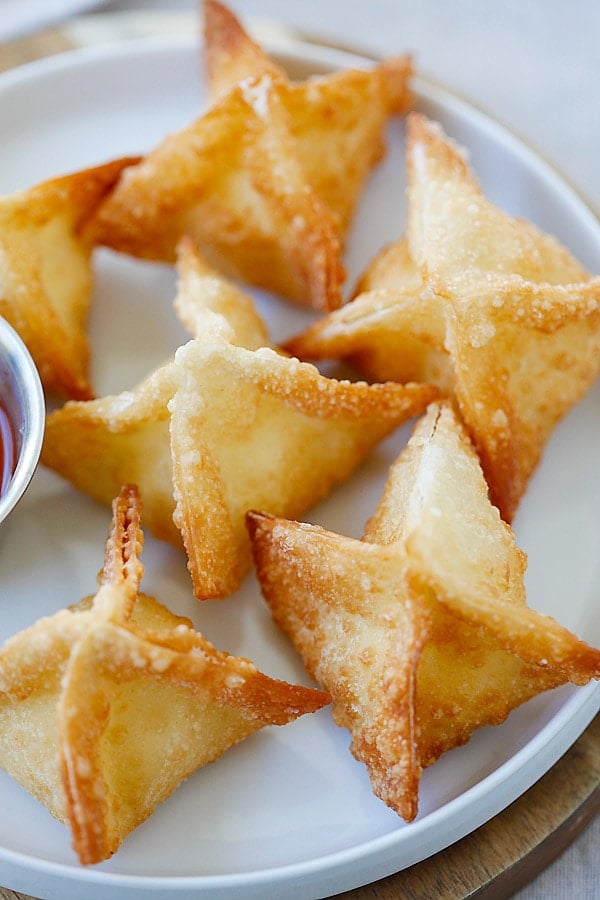 Chicken Wontons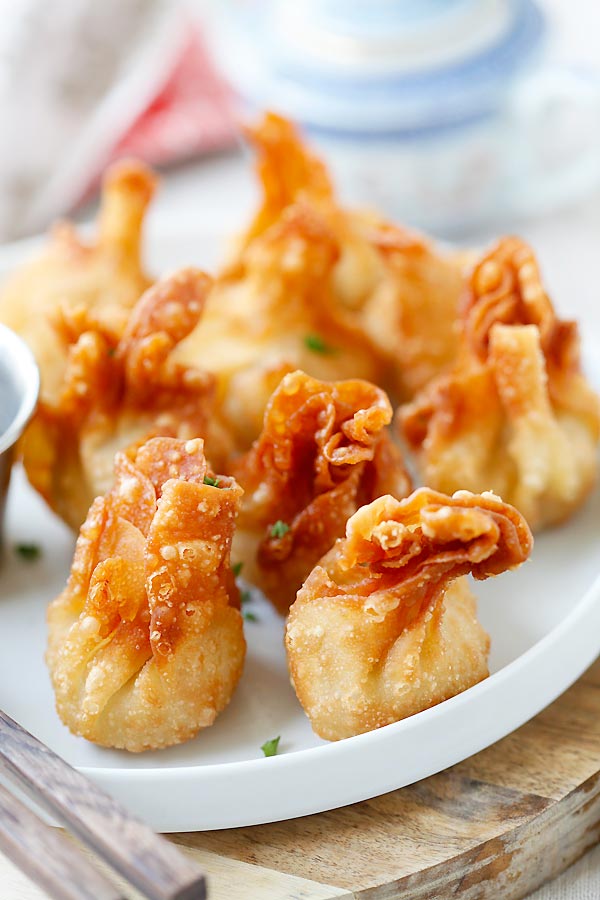 Onion Scallion Beef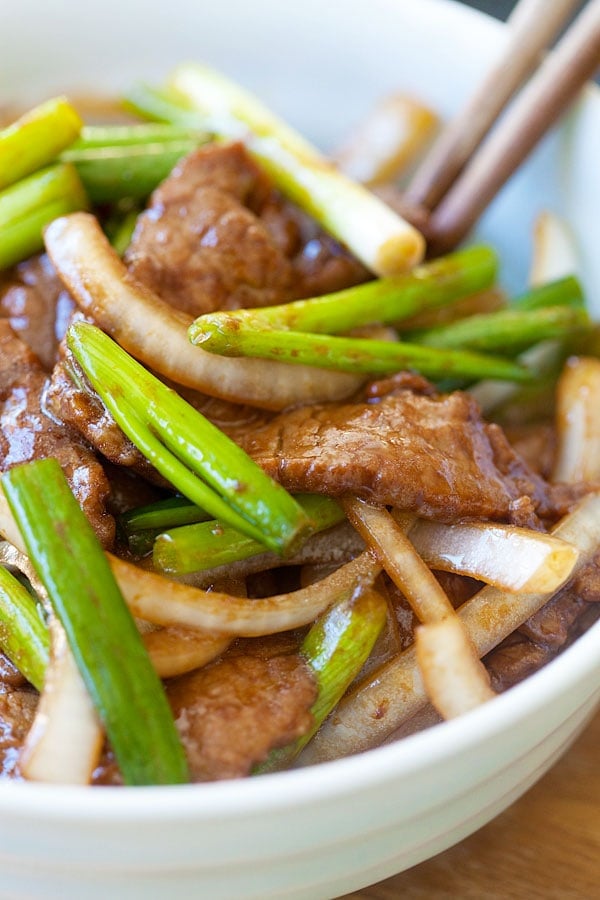 Thai Chicken Sate with Peanut Sauce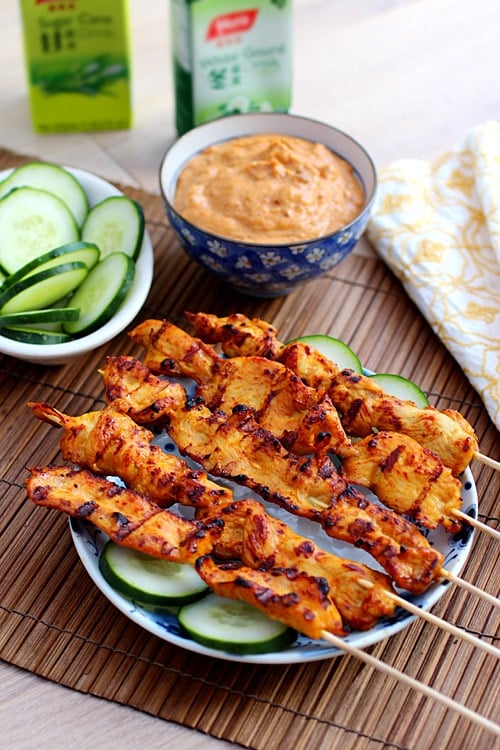 Thai Peanut Sauce