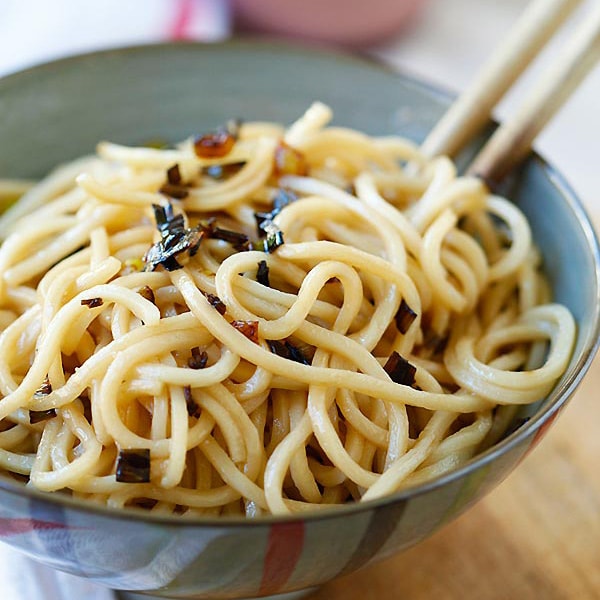 Scallion Oil Noodles
Scallion Oil Noodles – 3-ingredient noodles with aromatic scallion oil. So easy, delicious and takes only 15 mins | rasamalaysia.com
Prep Time: |
Cook Time: |
Total Time: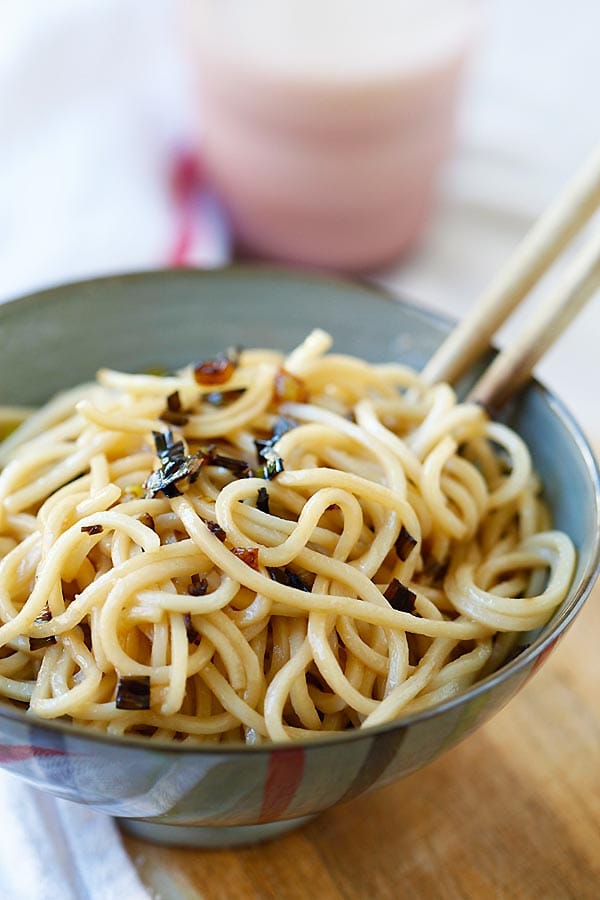 Scallion Oil Noodles
Scallion Oil Noodles – 3-ingredient noodles with aromatic scallion oil. So easy, delicious and takes only 15 minutes.
One of the noodles that I particularly enjoy is 葱油拌面, or noodles tossed with scallion oil. Using the most basic ingredients of noodles, scallion, oil, this is a delicious dish infused with the mouthwatering aroma and flavor of scallion oil (葱油) and the savory flavor of the seasoning sauces.
Recreating the recipe at home is really easy and takes 15 minutes. I love eating scallion oil noodles with braised soy-sauce eggs, and down it with soy bean milk—a nutritious lunch combo especially suited for those who are busy. Enjoy this Taiwanese scallion noodle!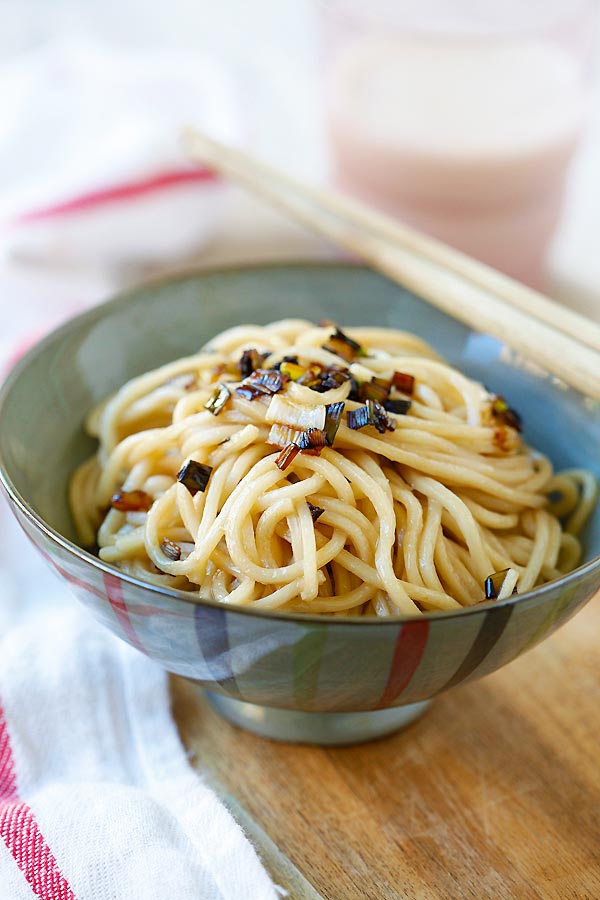 Taiwanese Scallion Oil Noodles Recipe (葱油拌面)
Serves 1 | Prep Time: 5 Minutes | Cook Time: 10 Minutes
Ingredients:
3 tablespoons cooking oil
2 stalks scallion, cut into small rounds
8 oz fresh noodles
1 tablespoon oyster sauce
1 teaspoon soy sauce or to taste
Method:
Heat up a wok with the cooking oil until it begins to smoke. Add the scallion and stir continuously with the spatula until the scallion is aromatic and becomes moderately burned. (This process will release the full fragrance of the scallion and infuses the scallion oil with the intense aroma.) Set aside the scallion oil.
Heat up a pot of water until it boils. Cook the fresh noodles al dente. The noodles should be cooked through but still somewhat firm and springy. Drain the noodles and transfer into a serving bowl.
Add the scallion oil, oyster sauce, and soy sauce into the noodles. Using a pair of chopsticks, toss the noodles to blend well with the scallion oil and seasoning sauces. Serve immediately.
Cook's Notes:
I used Taiwanese fresh noodles. It's labeled as Fresh Shanghai Noodles or Fresh Noodles. In Chinese, it's called "阳春面."
If you're health-conscious, use less oil (2 – 2 1/2 tablespoons). The noodle tastes the best with 3 tablespoons scallion oil.
NEW! Menu Pairing Ideas:
Most-Pinned Recipes
Ginger Garlic Baked Chicken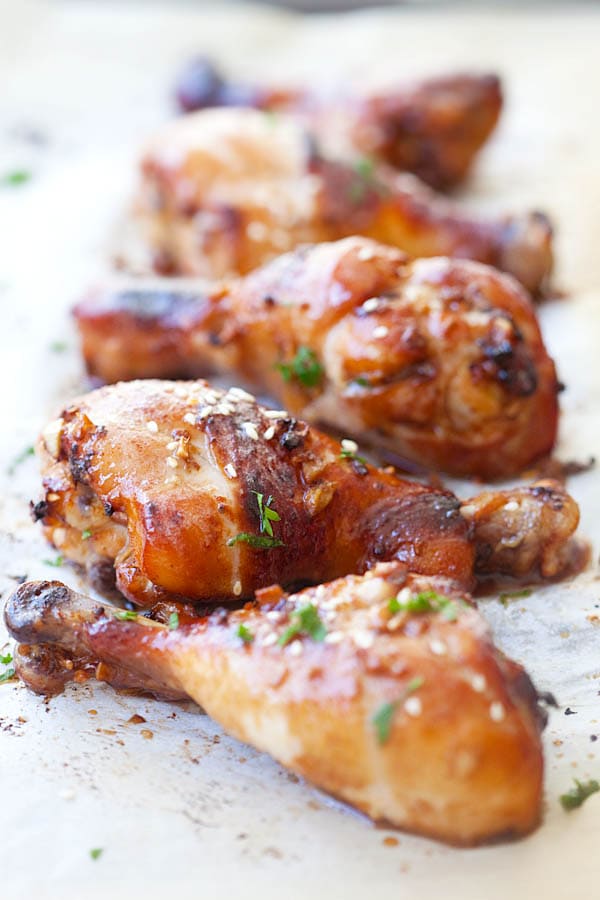 Crab Rangoon (Cream Cheese Wontons)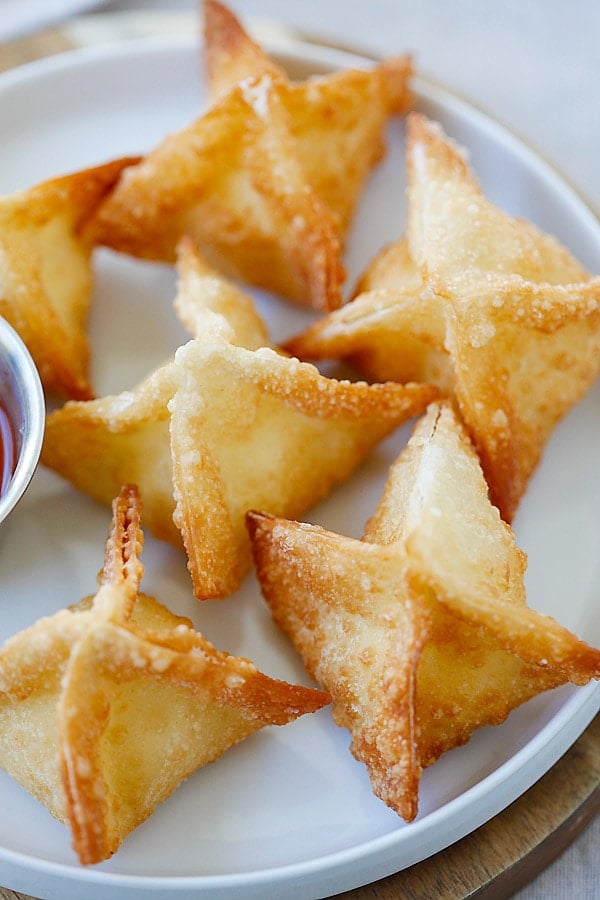 Chicken Wontons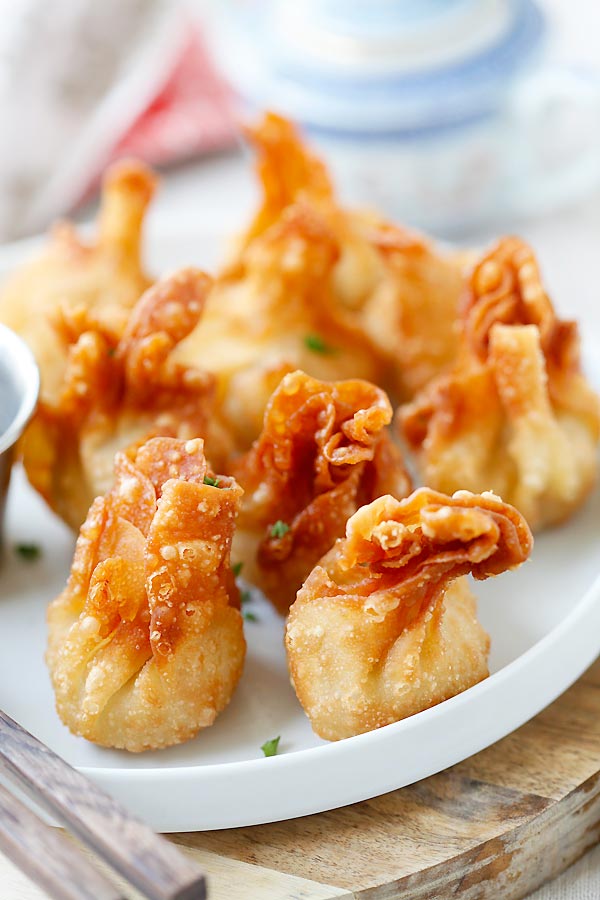 Onion Scallion Beef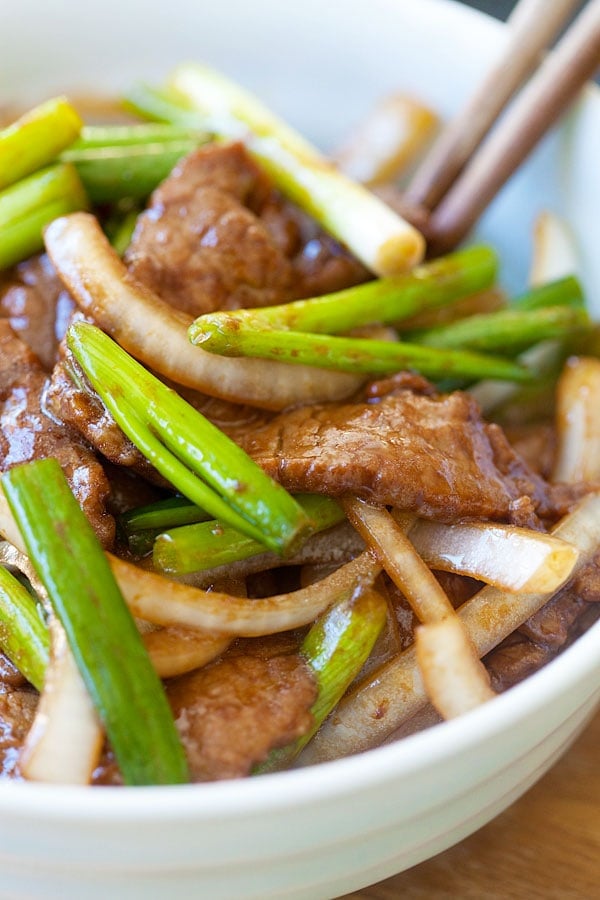 Thai Chicken Sate with Peanut Sauce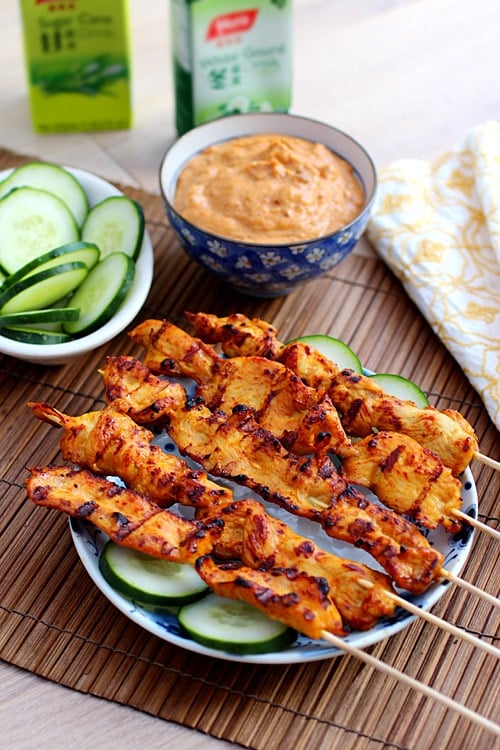 Thai Peanut Sauce