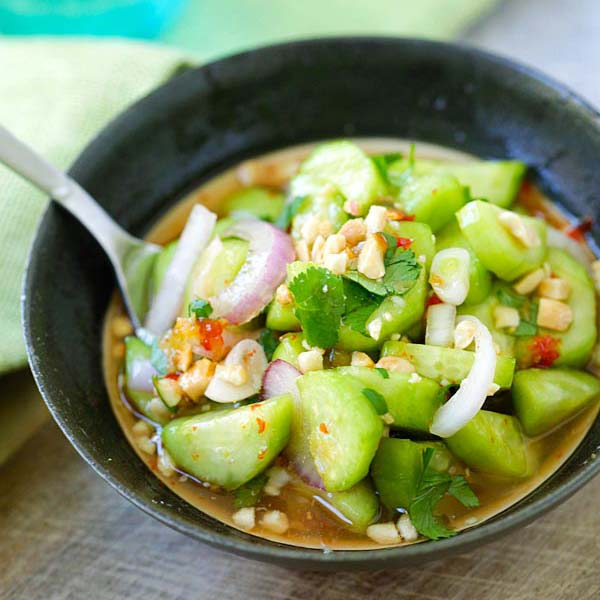 Thai Cucumber Salad
Thai Cucumber Salad – easiest and best homemade Thai cucumber salad recipe that is better than your favorite Thai restaurants, guaranteed
Total Time: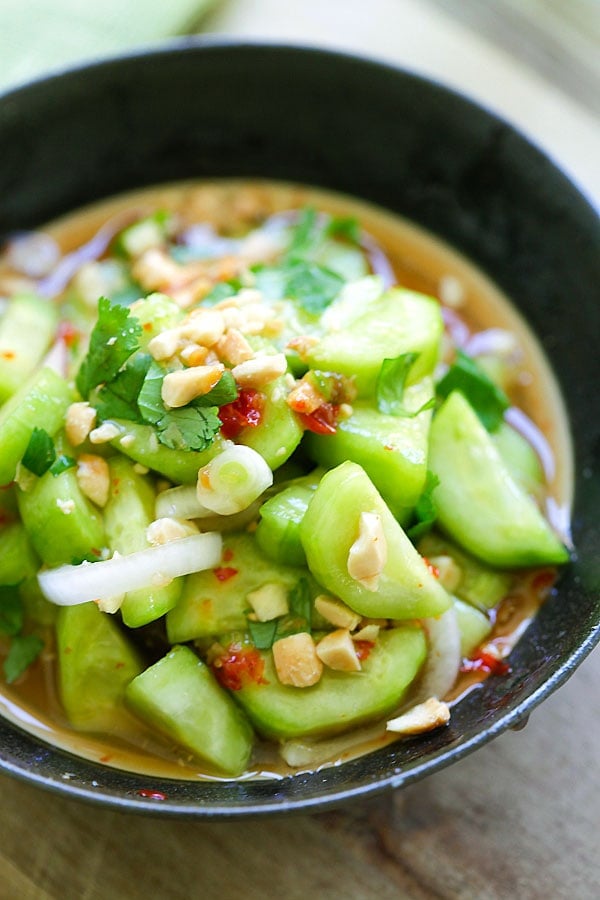 Thai Cucumber Salad
Thai Cucumber Salad – easiest and best homemade Thai cucumber salad recipe that is better than your favorite Thai restaurants, guaranteed!
Thai cucumber salad that is often served with appetizers like Thai chicken sate, Thai fish cake and shrimp cake. The good thing about this recipe is that you don't have to cook; just marinate the cucumber and make the salad dressing.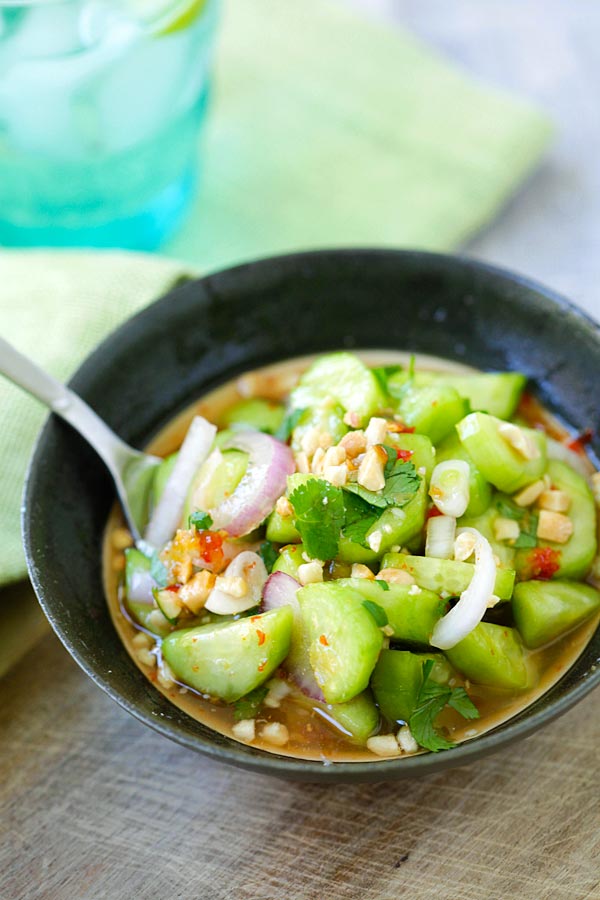 Thai Cucumber Salad Recipe
Serve 3 | Prep Time: 15 Mins | Mix Time: 5 Minutes
Ingredients:
1 lb cucumber, cut into pieces
1/4 teaspoon salt
1/4 small red onion, sliced
2 tablespoons chopped roasted peanuts
1 tablespoon chopped cilantro
Dressing:
2 tablespoons sugar
2 tablespoons water
4 tablespoons Thai sweet chili sauce
1 tablespoon Apple cider vinegar
Method:
Add salt to the cucumber, mix well and set aside in the fridge for 10-15 minutes. In the meantime, make the Dressing, by combining all the ingredients in a small sauce pan. Turn on the heat and reduce the Dressing a bit so it's slightly thickened. Let cool.
Drain the salt water from the cucumber completely. Toss the cucumber, onion, and mix with the Dressing. Top with the peanut and cilantro, serve immediately.
Cook's Note:
Thai cucumber salad is best served with Thai chicken sate, Thai fish cake or shrimp cake.
Most-Pinned Recipes
Ginger Garlic Baked Chicken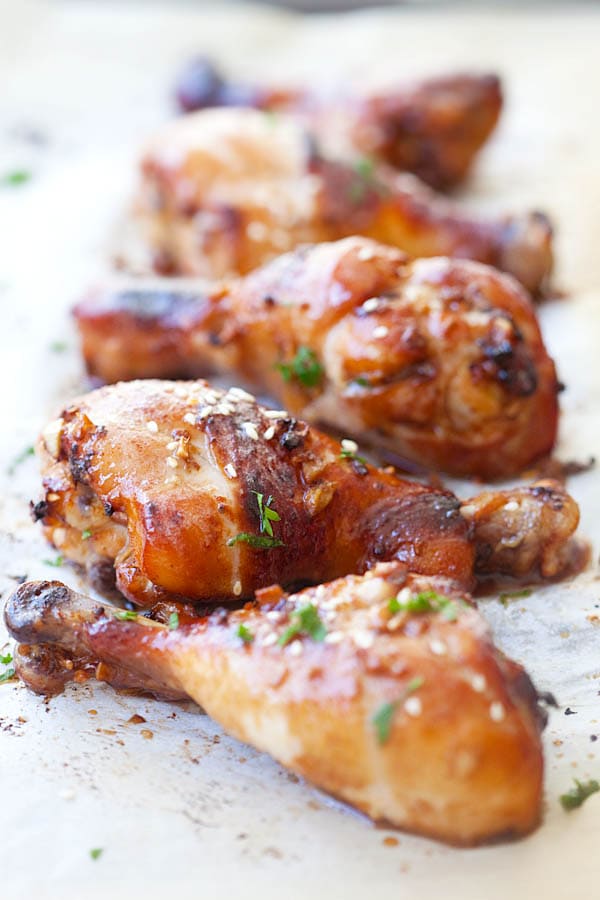 Crab Rangoon (Cream Cheese Wontons)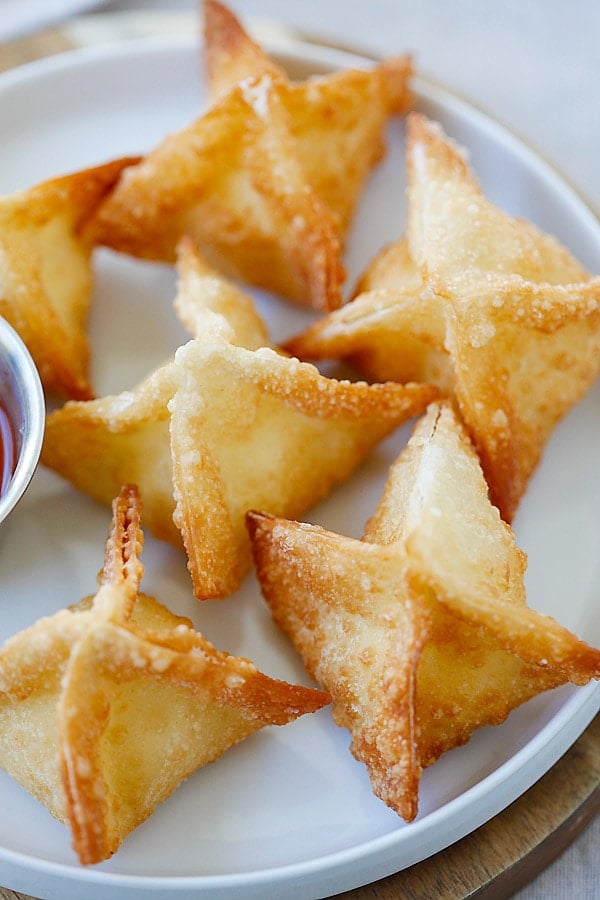 Chicken Wontons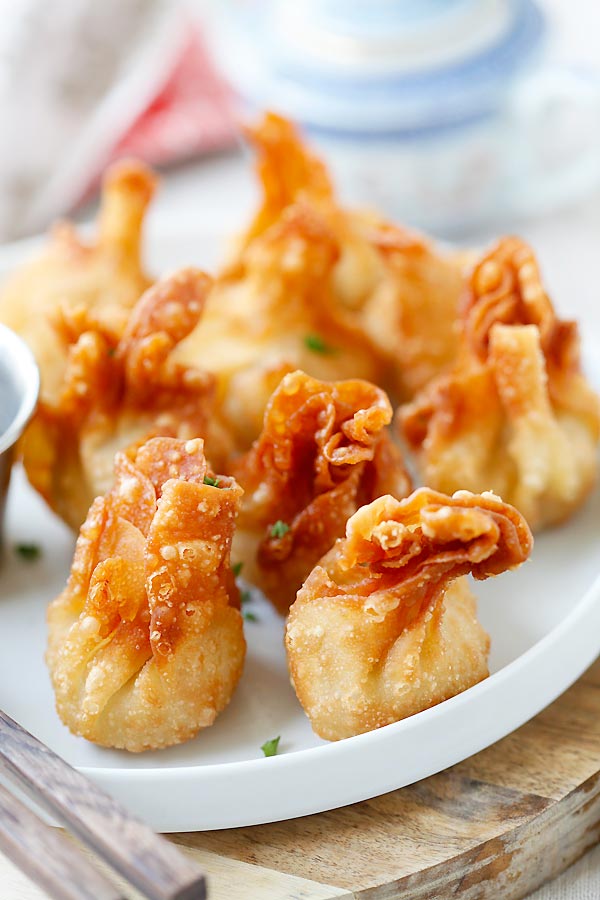 Onion Scallion Beef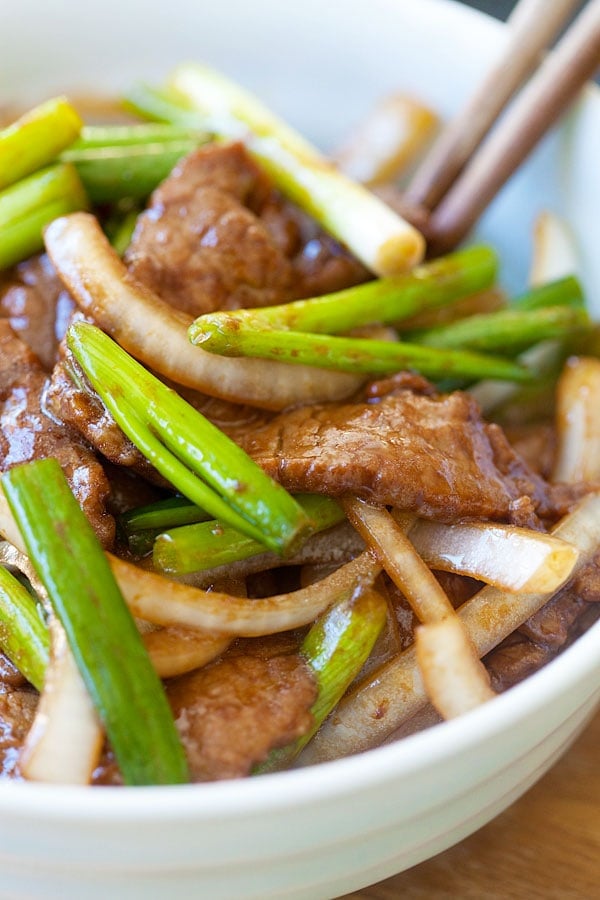 Thai Chicken Sate with Peanut Sauce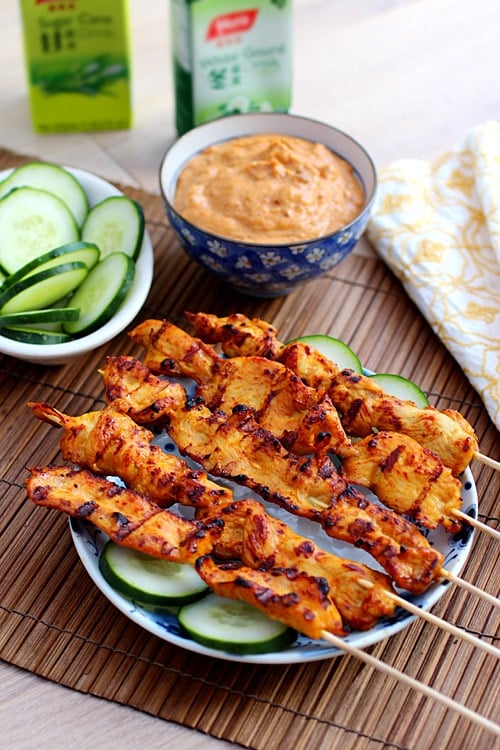 Thai Peanut Sauce