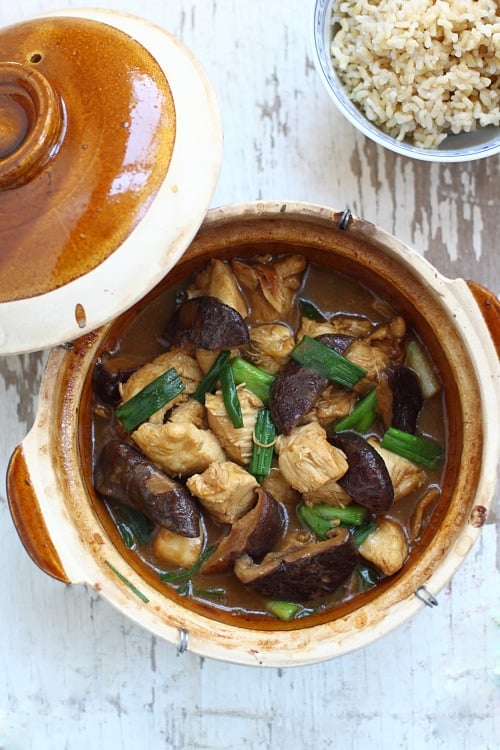 Clay Pot Chicken with Mushroom Recipe (冬菇滑鸡煲)
Ingredients:
12 oz skinless and boneless chicken breast/thigh, cut into bite-sized cubes
6 dried shiitake mushrooms
2 tablespoons oil
1-inch piece peeled ginger, cut into slices
1/2 cup water
2 stalks scallions, cut into 2-inch lengths
Salt to taste
Marinade:
1/2 tablespoon Shaoxing wine
1/2 tablespoon corn starch
Sauce:
1 tablespoon soy sauce
1 tablespoon oyster sauce
2 tablespoons Shaoxing wine
1/2 teaspoon sesame oil
3 dashes white pepper
A few drops dark soy sauce, optional, for coloring purposes
Method:
Marinate the chicken with the Marinade for 15 minutes. Mix all the ingredients in the Sauce in a small bowl, set aside. Soak the mushrooms in warm water for 30 minutes or until softened. Remove the stems and cut the mushrooms into halves.
Heat up the clay pot with the oil. Add in the ginger and stir-fry until aromatic. Add the chicken into the clay pot and stir for 30 seconds. Add the mushrooms and do a few quick stirs. Pour in the sauce, stir to combine well. Add the water and lower the heat to low. Cover the clay pot and let cook and simmer for about 30 minutes, or until the sauce thickens. Add the scallions, stir for a few times and the clay pot chicken with mushroom is now ready to serve. If it's not salty enough, add a little salt to taste.
Cook's Notes:
You can also use bone-in chicken (with skin) for this dish. Chicken leg quarters will be ideal.
Use 2-inch knob of ginger if you like ginger.
If you want to make this dish restaurant quality, treat your chicken with baking soda per the instructions here.
Most-Pinned Recipes
Ginger Garlic Baked Chicken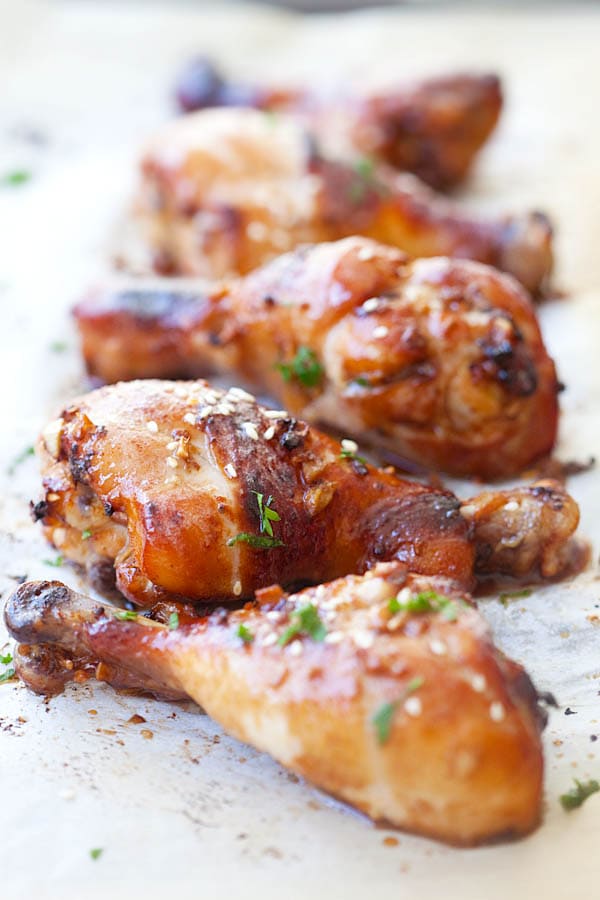 Crab Rangoon (Cream Cheese Wontons)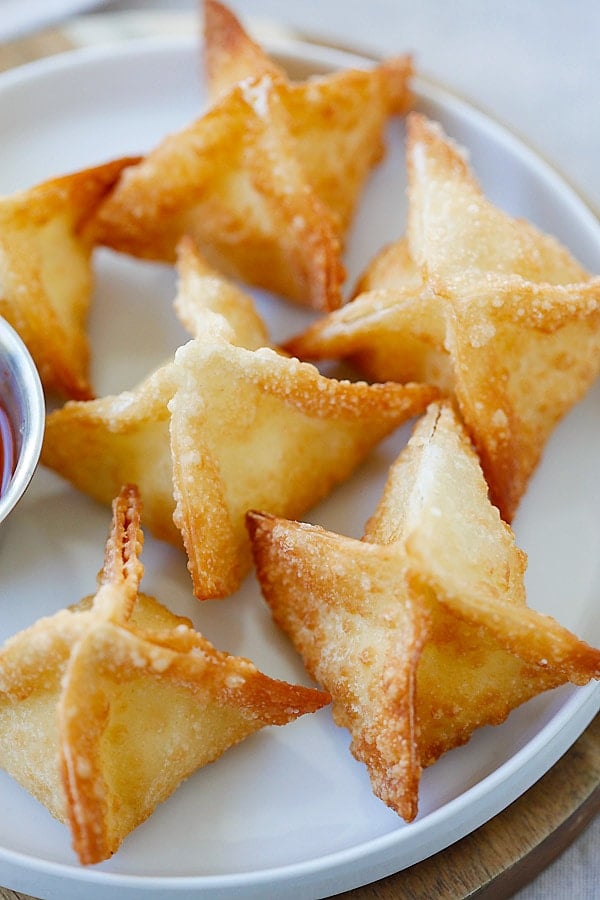 Chicken Wontons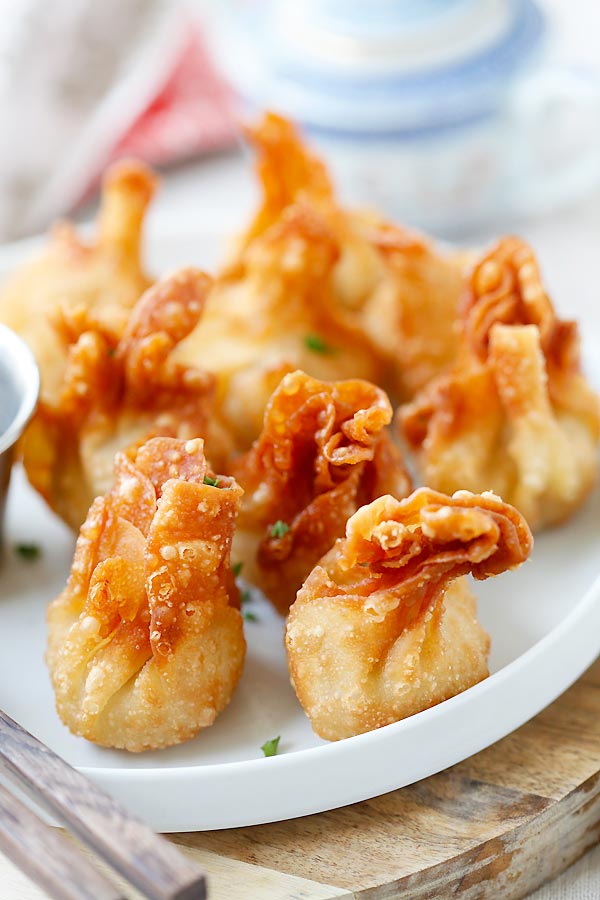 Onion Scallion Beef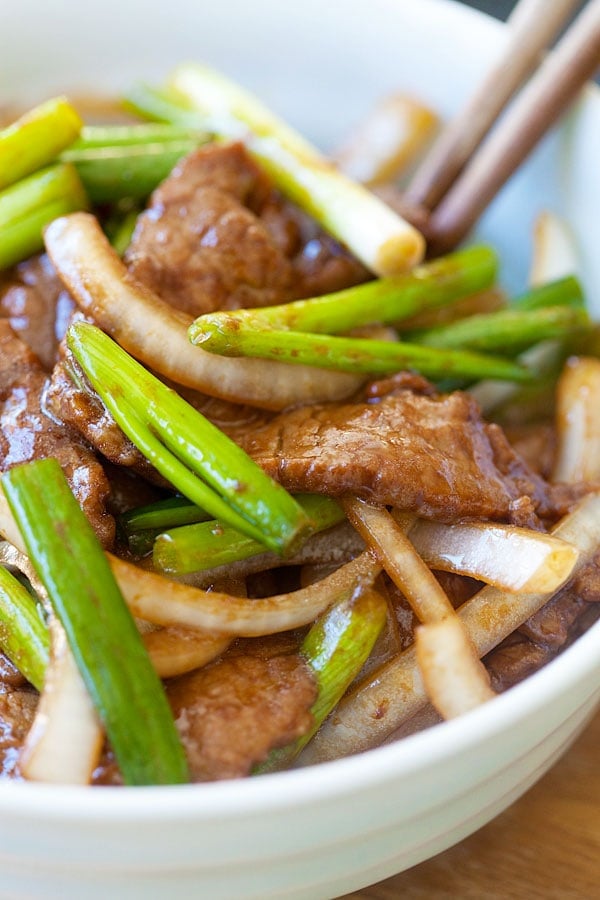 Thai Chicken Sate with Peanut Sauce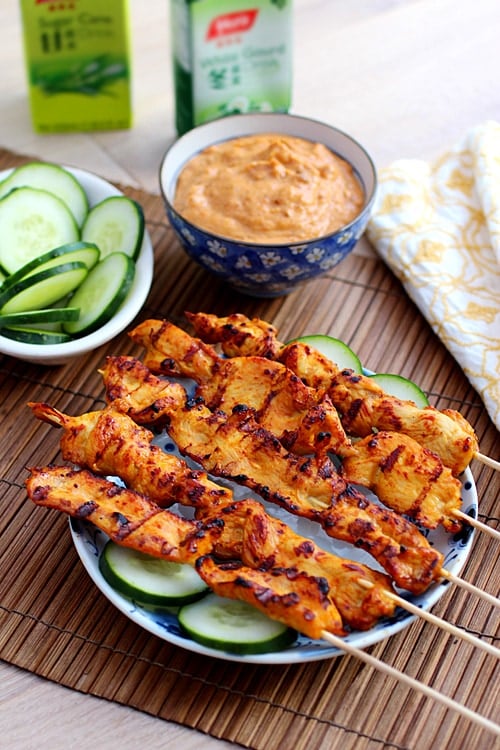 Thai Peanut Sauce