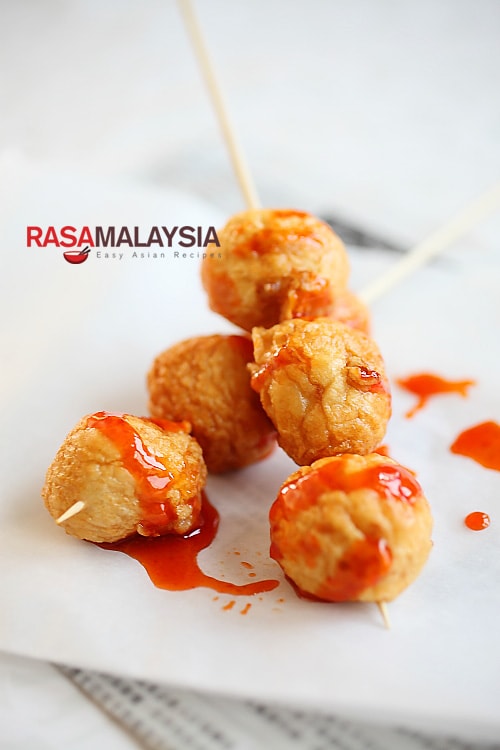 Fried Cuttlefish Balls Recipe
Ingredients:
12 cuttlefish balls
Oil, for deep-frying
Chili sauce
Method:
Defrost the cuttlefish balls. Rinse and pat dry with paper towels.
Heat up a wok with oil for deep-frying, or heat up a deep-fryer. Deep-fry the cuttlefish balls until they turn golden brown. Transfer the cuttlefish balls out with a slotted spoon and drain the excess oil with paper towels.
Skewer three (3) cuttlefish balls into one bamboo skewer and drizzle each skewer with chili sauce.
Serve immediately.
Cook's Note:
Most frozen cuttlefish balls in the Asian markets here in the United States are loaded with flour and lack texture, and once fried, they expand to almost 1.5 times the original size. I find the BEST brand cuttlefish balls springy and QQ.
Most-Pinned Recipes
Ginger Garlic Baked Chicken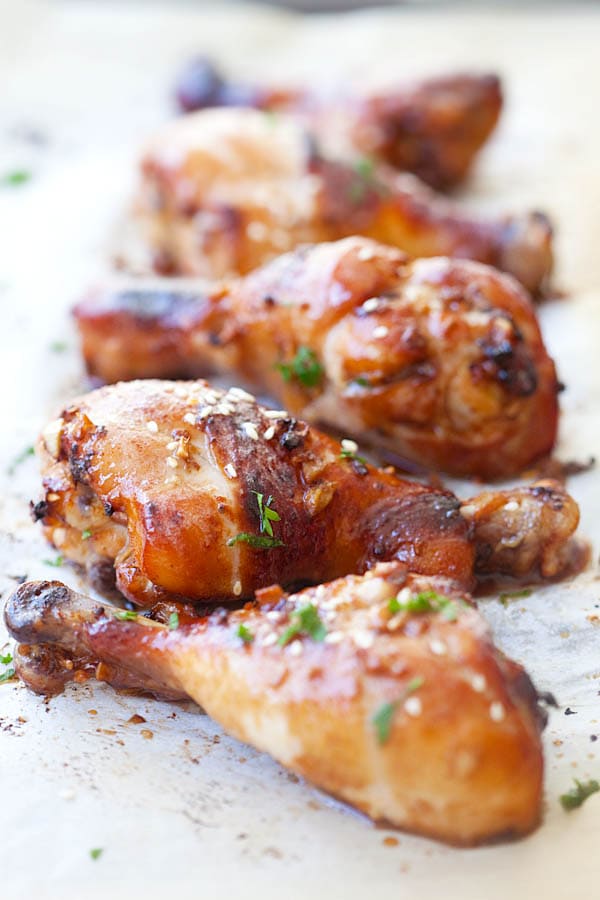 Crab Rangoon (Cream Cheese Wontons)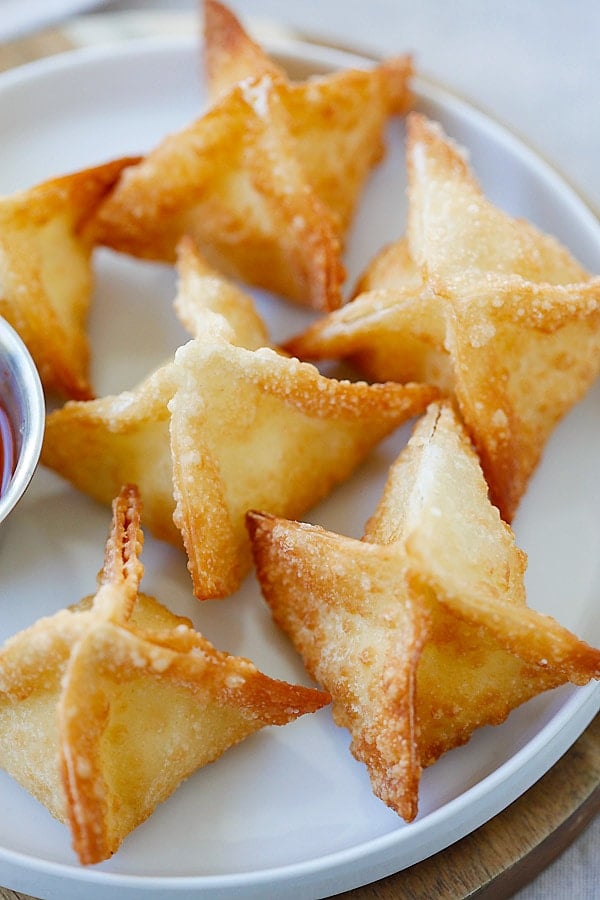 Chicken Wontons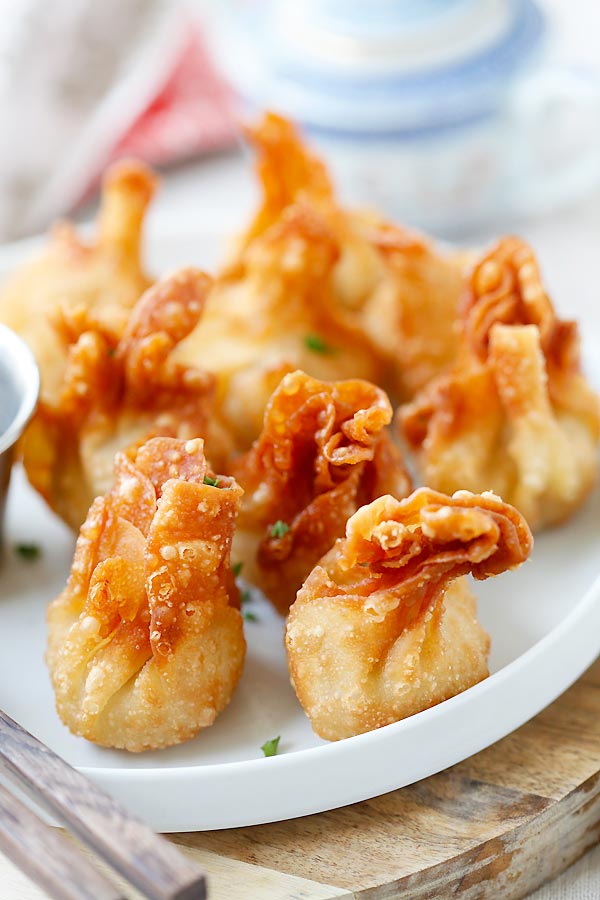 Onion Scallion Beef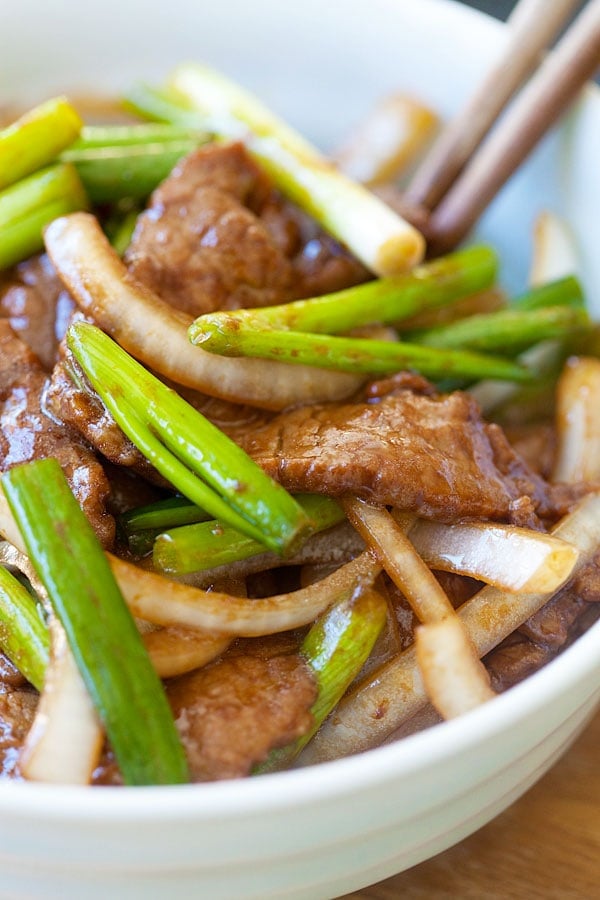 Thai Chicken Sate with Peanut Sauce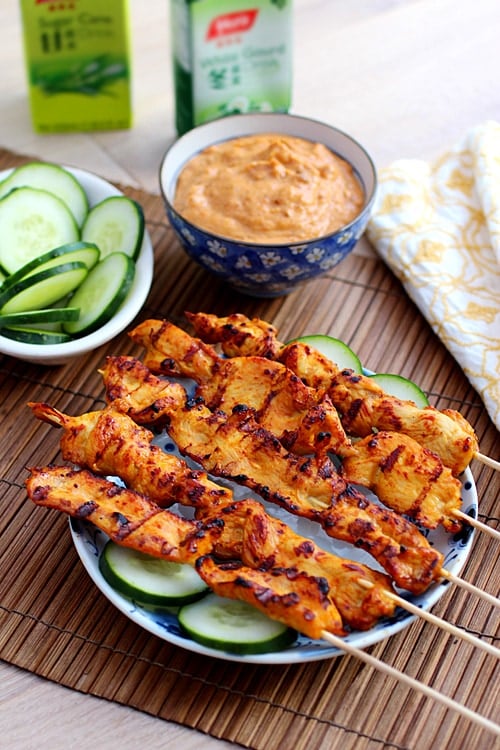 Thai Peanut Sauce