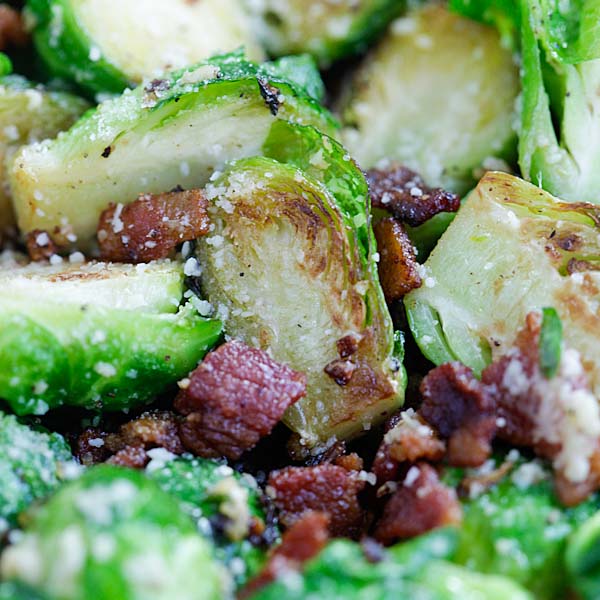 Garlic Parmesan and Bacon Brussels Sprouts
Garlic Parmesan and Bacon Brussels Sprouts – skillet roasted Brussels sprouts with garlic, Parmesan cheese and bacon. Sinfully good
Prep time:
Cook time:
Total Time: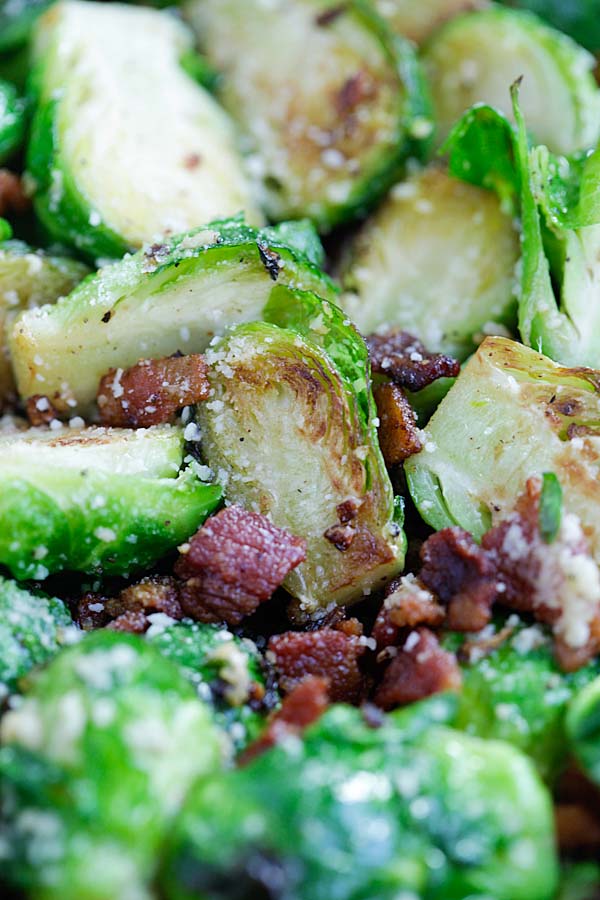 Yum
Garlic Parmesan and Bacon Brussels Sprouts Recipe
Serves 2-3 | Prep Time: 10 Minutes | Cook Time: 5 Minutes
Ingredients:
3 strips bacon
1 tablespoon olive oil
1 clove garlic, minced
12 oz. Brussels Sprouts, stem trimmed and sliced into halves
Salt, to taste
3 dashes ground black pepper
2 tablespoon grated Parmesan cheese (in bottle)
Method:
In a skillet (cast-iron preferred), cook the bacon on medium heat until they become slightly crispy. Push the bacon to one side and add the olive oil. Add the garlic and saute a few times before adding the Brussels sprouts. Cook the Brussels Sprouts until the white parts become brown, then turn over and cook the other side.
Add a good pinch of salt, black pepper and the Parmesan cheese. Toss and stir a few times, turn off the heat and serve immediately.
Most-Pinned Recipes
Chili Lime Chicken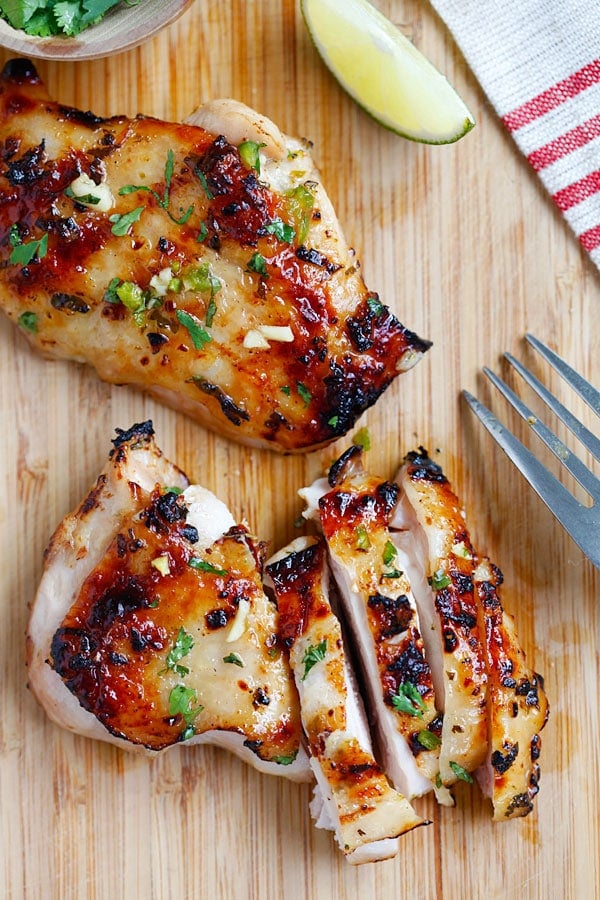 Cilantro Lime Chicken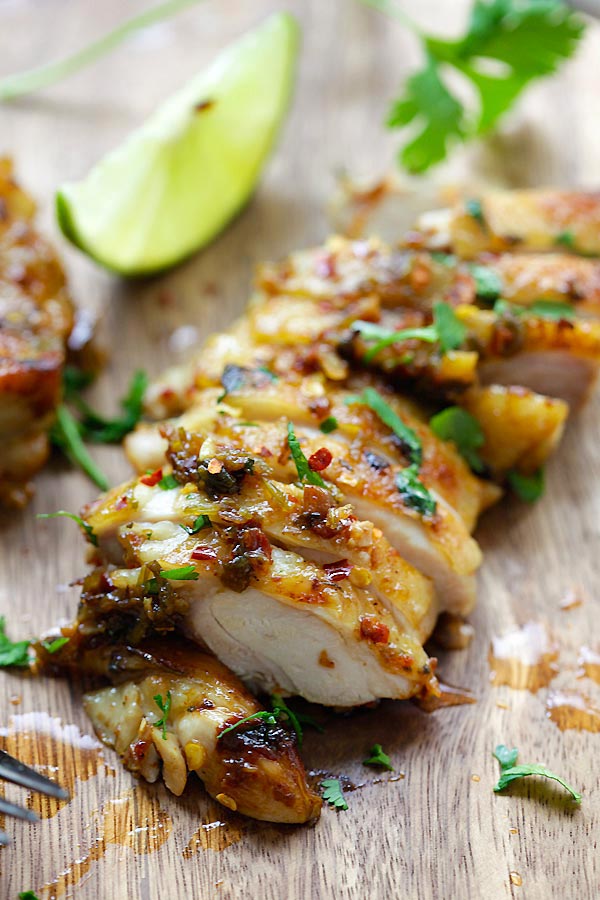 Garlic Herb Roasted Potatoes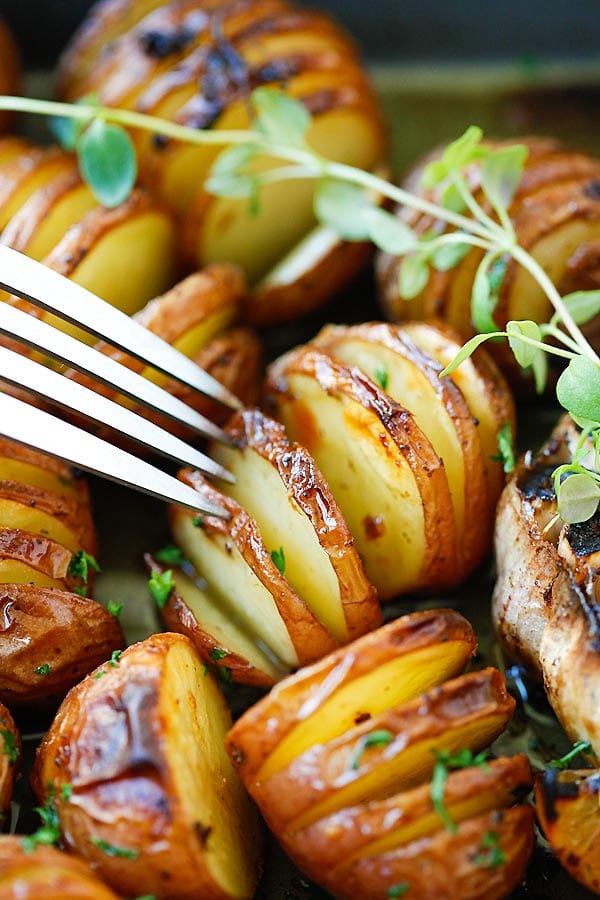 Italian Roasted Potatoes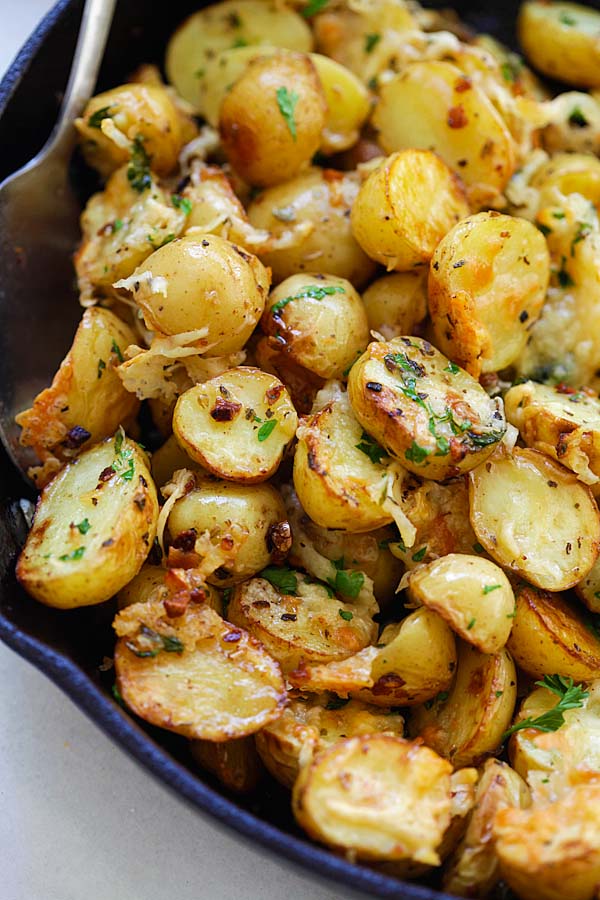 Honey Garlic Salmon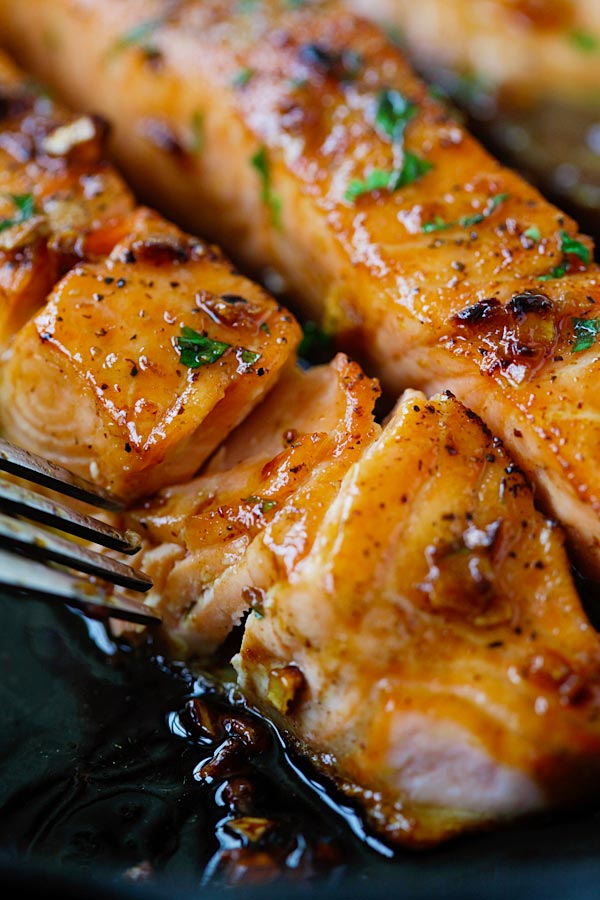 Parmesan Roasted Cauliflower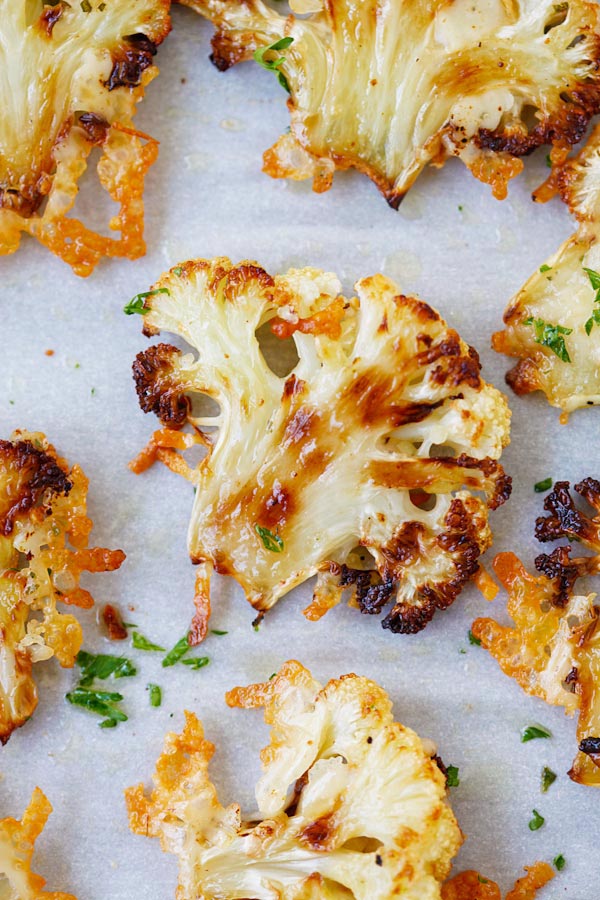 Creamy Garlic Chicken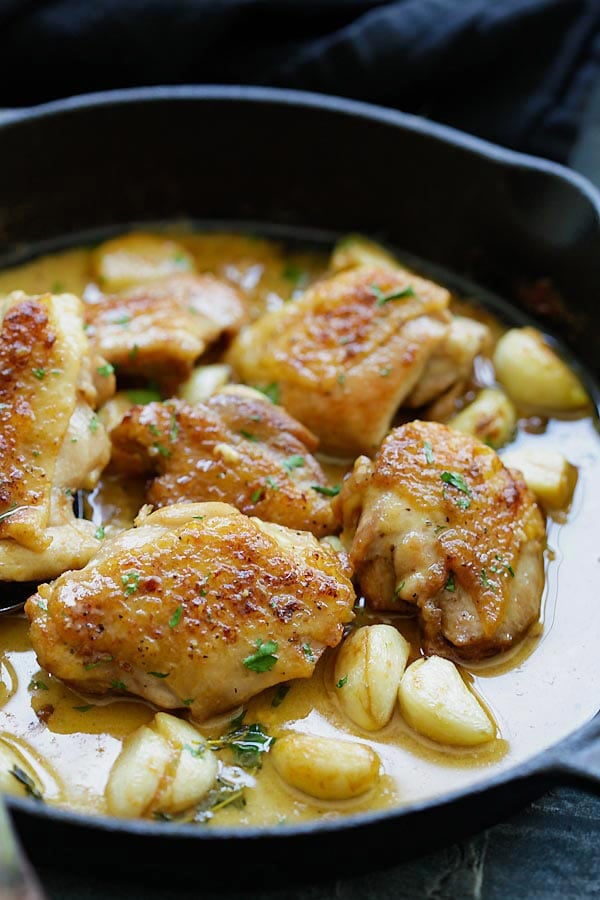 Garlic Parmesan Roasted Carrots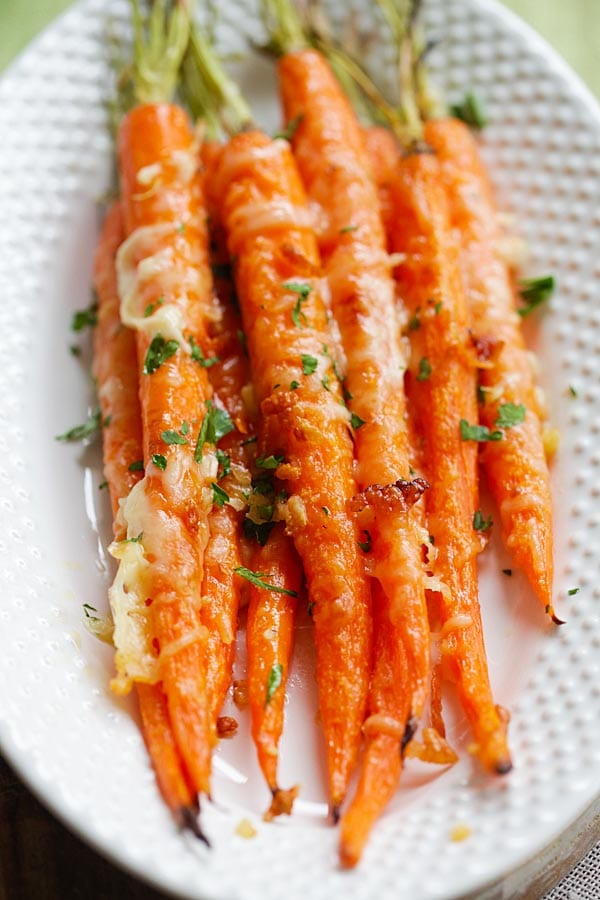 Parmesan Baked Chicken Nuggets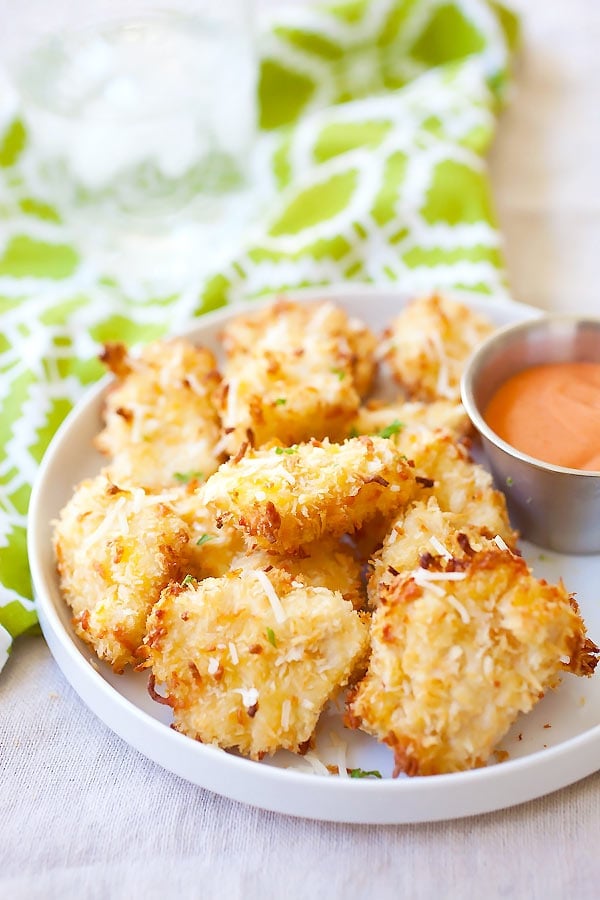 Garlic Herb Cheese Bombs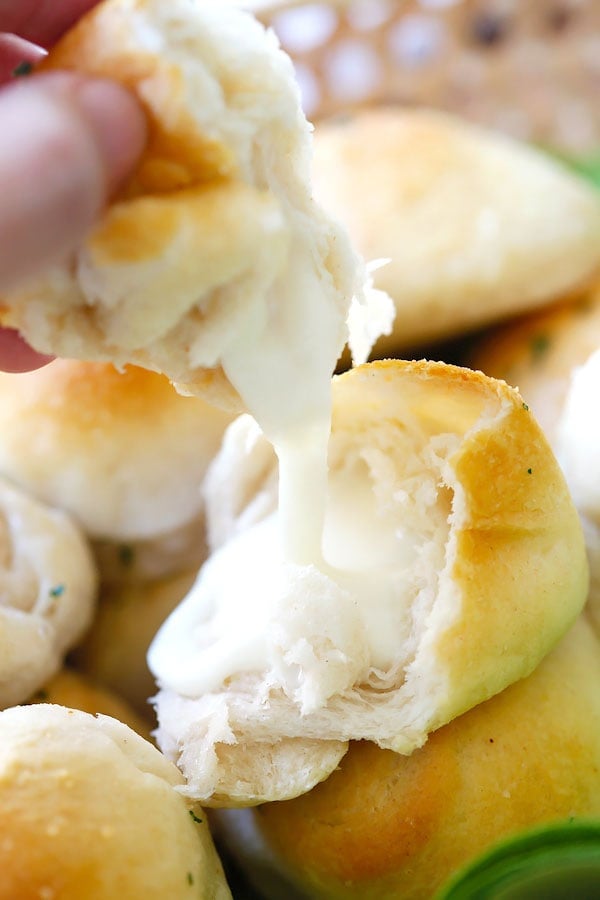 Parmesan Garlic Noodles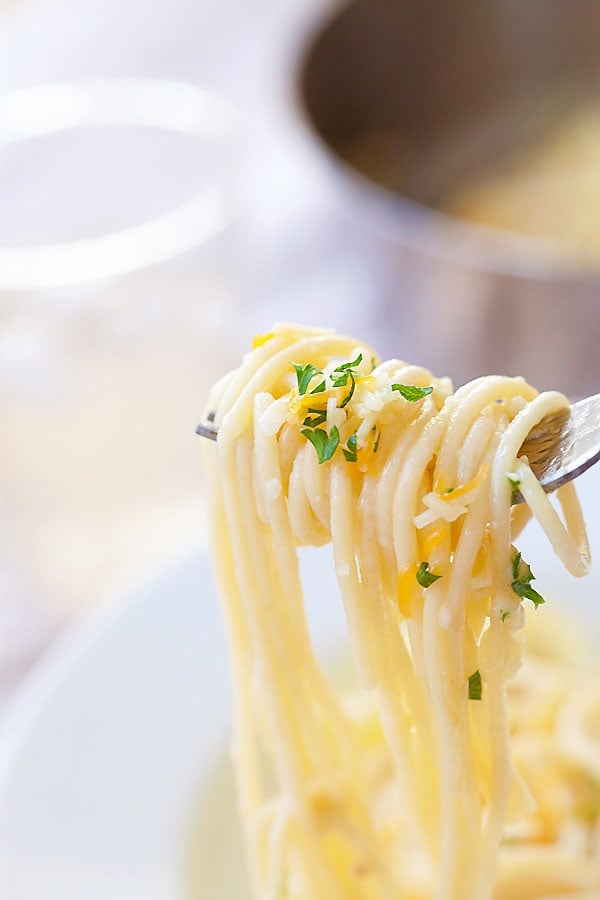 Mini Garlic Monkey Bread