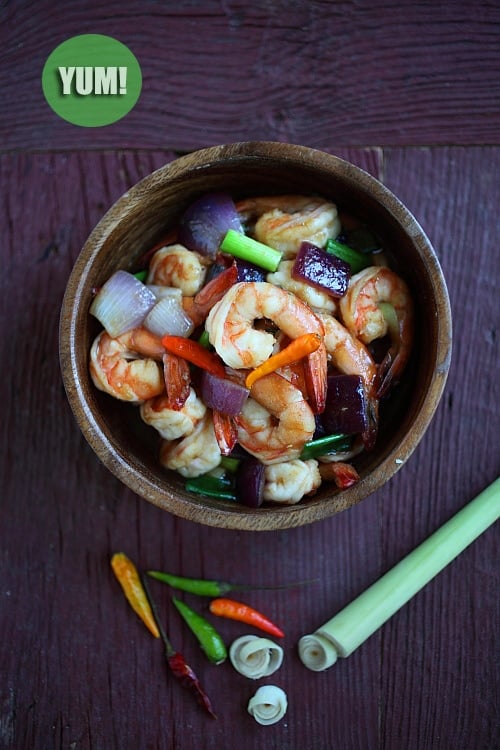 Lemongrass Shrimp Recipe
Serves 2 | Prep Time: 10 minutes | Cook Time: 5 minutes
Ingredients:
1 1/2 tablespoons oil
1 small onion, quartered
1 tablespoon grated lemongrass
3 bird-eye's chilies, lightly pounded
10 oz shelled and deveined shrimp
1 tablespoon hoisin sauce
1 teaspoon fish sauce
1/3 cup water
1 stalk scallion, cut into rounds
Method:
Heat up the wok with the oil. Add the onion, lemongrass, and bird's eye chilies into the wok and do a few quick stirs before adding the shrimp. Stir continuously until the shrimp is half-cooked, then add the hoisin sauce, fish sauce, water, stir to combine well. When the sauce starts to bubble and the shrimp is cooked, add the scallion into the wok, stir a few times, dish out and serve immediately with steamed rice.
Cook's Notes:
Use only the white part of the lemongrass. To grate, cut about 1-inch off the bottom part of the lemongrass, then grate with a fine grater such as Microplane. If you like your lemongrass shrimp spicier, lightly pound the bird's eye chilies with a cleaver so as to release the heat. If not, leave them whole.
Most-Pinned Recipes
Ginger Garlic Baked Chicken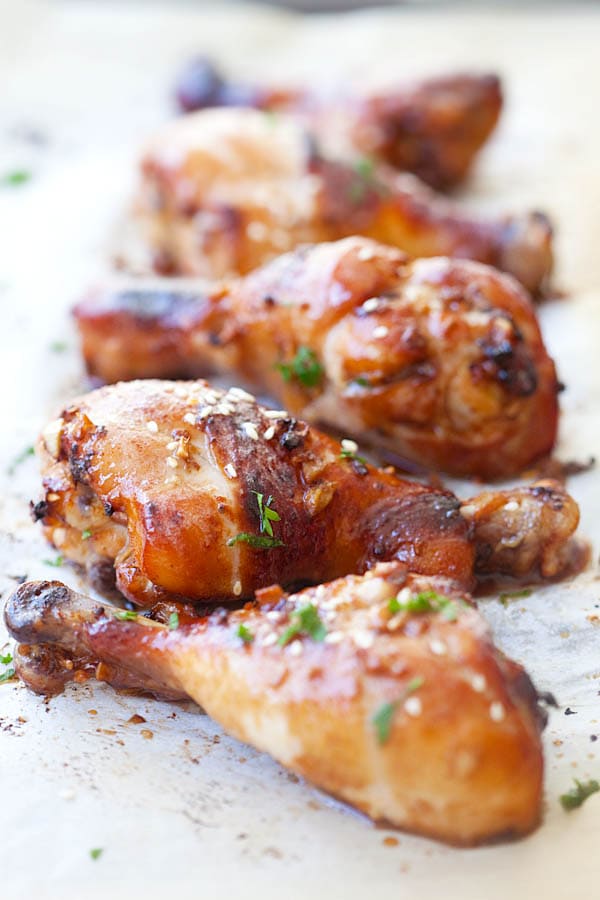 Crab Rangoon (Cream Cheese Wontons)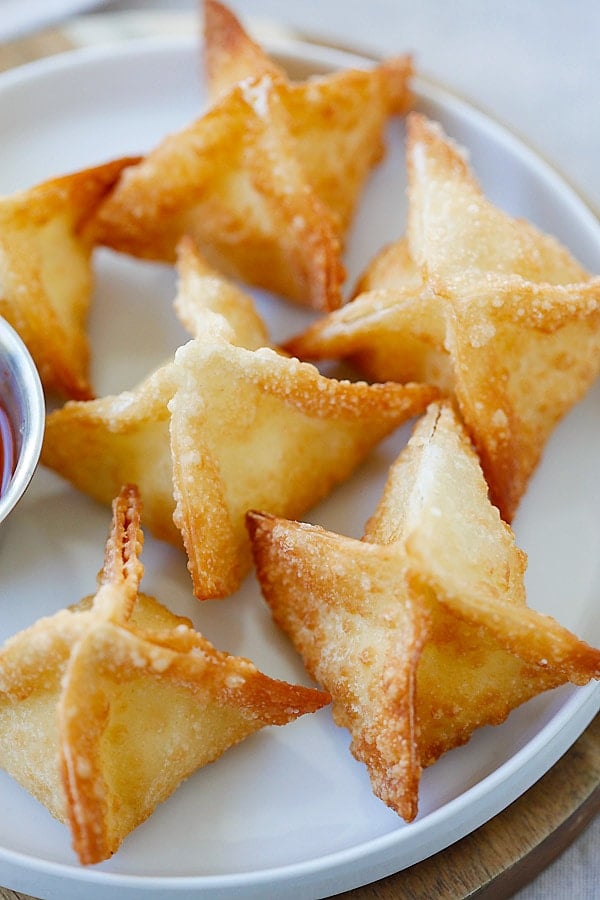 Chicken Wontons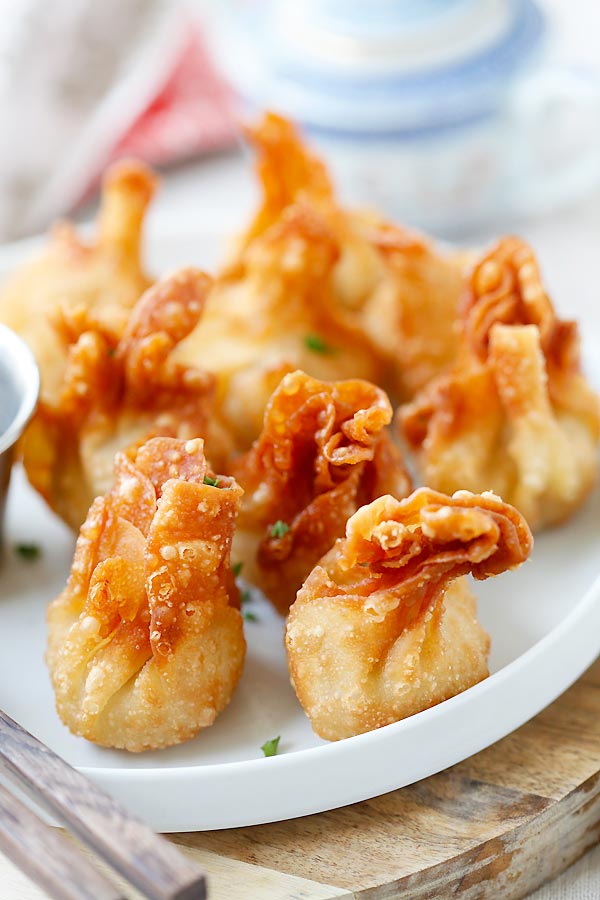 Onion Scallion Beef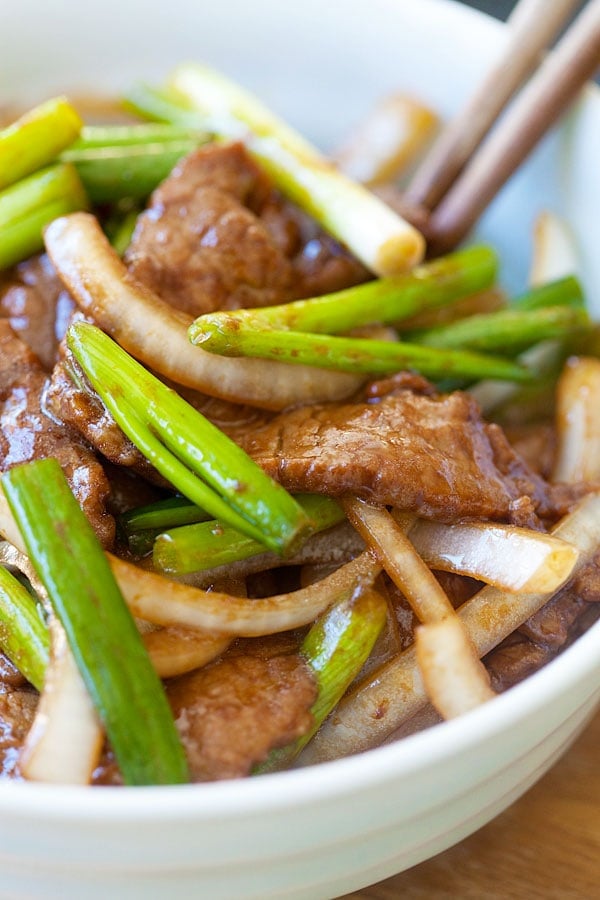 Thai Chicken Sate with Peanut Sauce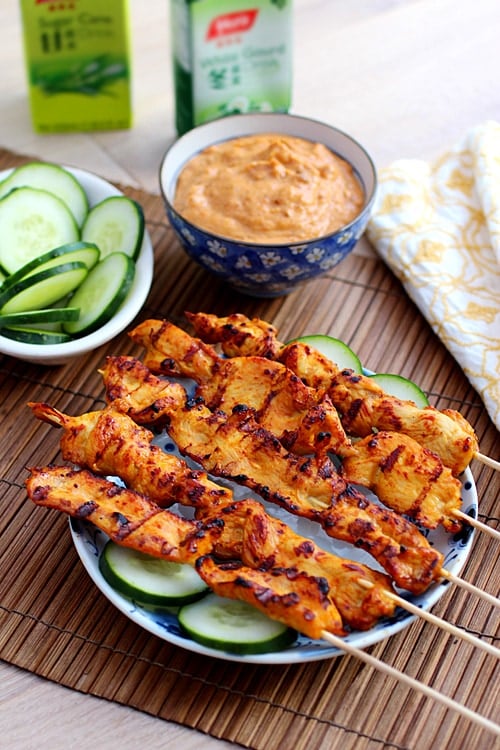 Thai Peanut Sauce