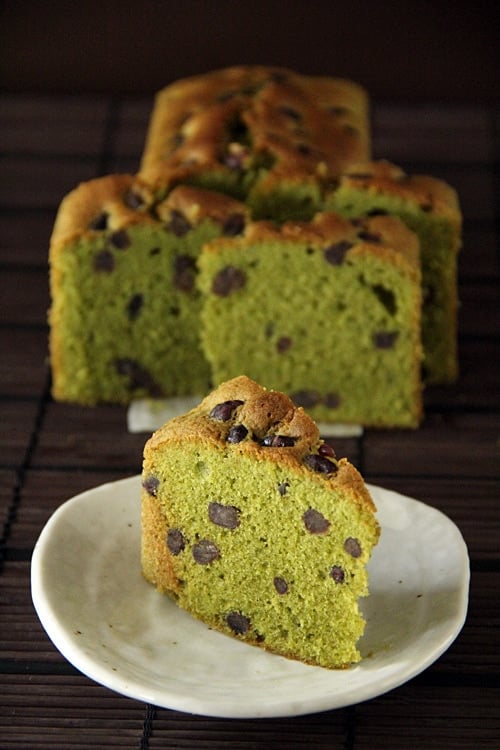 Matcha Azuki Pound Cake Recipe
Makes 2 loafs | Prep Time: 20 minutes | Bake Time: 50-60 minutes
Recipe adapted and modified from 菓子学校-磅蛋糕&烤点心,page 22
Contributor: CP Choong
Ingredients:
100g or 1 stick butter
100g (3/4 cups) Powdered Sugar (Icing Sugar)
2 Eggs – beaten
90g (2/3 cups) Cake Flour
1/2 tsp Baking Powder
1 Tbsp Matcha/Green Tea powder
30g (1/4 cup) White Chocolate (melted and keep lukewarm)
50g (1/4 cup) Cooked Azuki beans (dust with ½ tsp flour)
Method:
Preheat oven to 170C (325F).
Greased and lined 1 loaf pan (7x3x3-inch) with parchment paper.
In a medium bowl, combined cake flour, baking powder and matcha powder, sieved together and set aside.
Cream butter with half portion of sugar till light and pale, then add in the remaining sugar and mix well.
Drizzle in beaten egg a little at a time and beat till fluffy.
Fold in the sieved flour in batches till incorporated, then in goes the warm melted white chocolate and azuki beans (keep 1/4 portion of beans for later use), and gently fold in till combined.
Pour the batter into the prepared pan and smooth the top with spatula, sprinkle the remaining azuki beans over the top.
Bake in the preheated oven for 50-60 minutes or until a skewer inserted into the center of the loaf comes out clean.
Cook's Notes:
1. You may double the ingredients to make a bigger cake/loaf.
2. It's best to keep the melted chocolate lukewarm for easy blending into the batter.
3. Adding flour to azuki beans will prevent the beans from sinking to the bottom of the cake.
4. You may omit the red beans if you like.
5. Cover the cake with aluminum foil if the top brown too quickly.
Most-Pinned Recipes
Brownie Butter Cake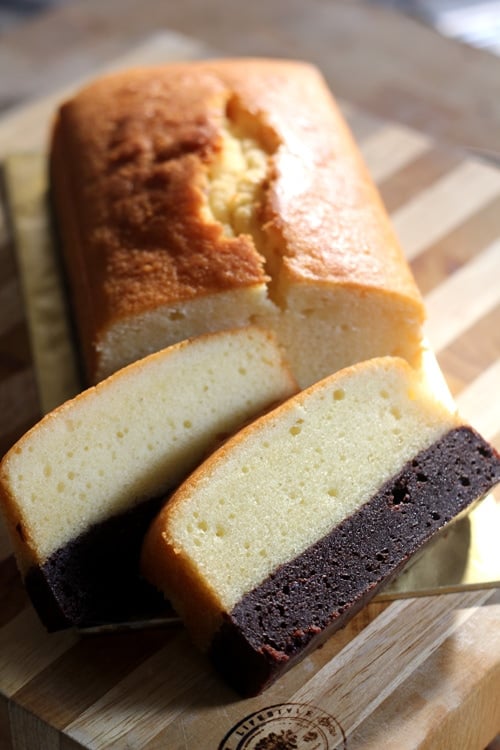 Nutella Cheesecake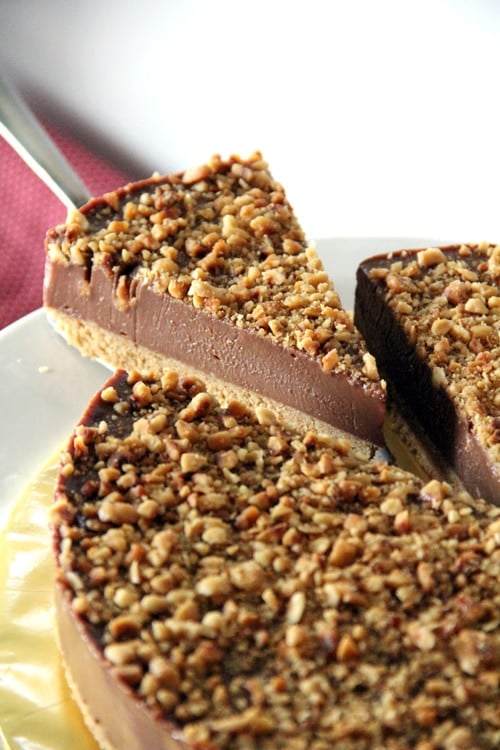 Chocolate Chip Cookie Dough Cheesecake Bar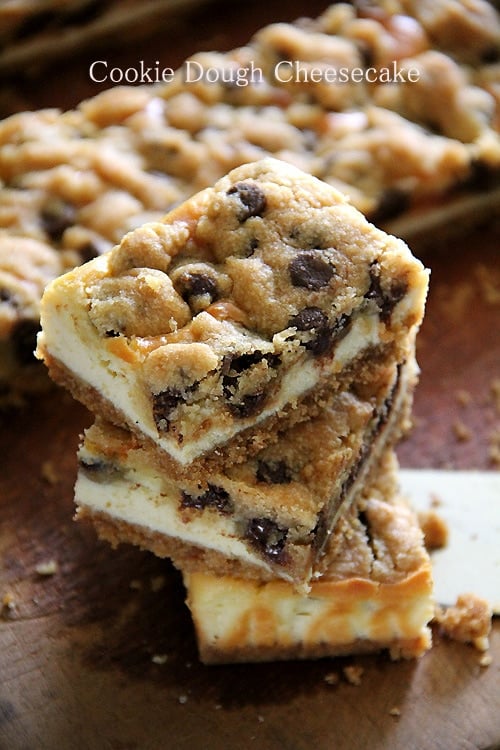 Butter Cake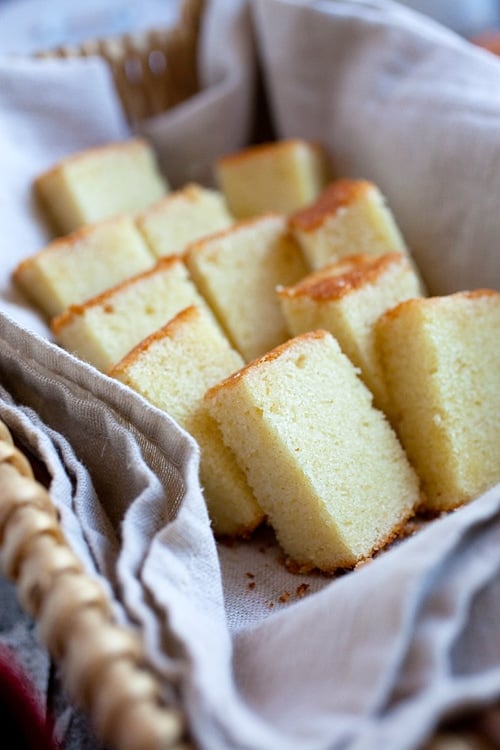 Peanut Butter Cheesecake Brownies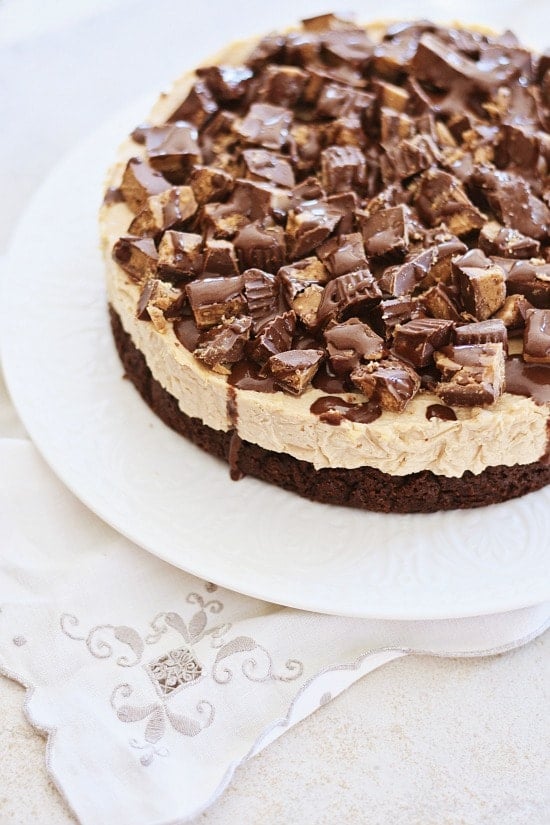 Meyer Lemon Pound Cake