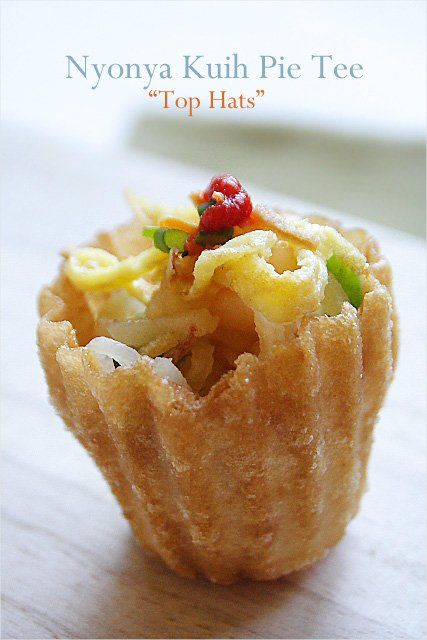 Nyonya Kuih Pie Tee Recipe (Top Hats)
Ingredients:
Step 1: Top Hats Cases
1 metal mold
100g plain flour
1 tbsp rice flour
1 egg, lightly beaten
180ml water
A pinch of salt
Oil for deep frying
Step 2: Filling
1 jicama, julienned
1 carrot, julienned
2 cloves garlic (chopped)
2 shallots (chopped)
6-8 shelled and deveined shrimp (chopped into small pieces)
Salt to taste
White pepper powder to taste
A dash of oyster sauce
Method:
Pour all ingredients in step 1 into a bowl and beat with an electronic mixer. If you do not have an electronic mixer, whisk the batter until smooth. Heat oil in a wok with the mold in the oil. Do not overheat the mold. Dip the mold into the batter so it's evenly coated and then deep fry the batter. To remove the case from the mold while frying, jiggle the mold up and down. Once the case turns light brown, remove it from the wok and set aside.
To cook the filling, add some oil into a wok. Stir fry the chopped garlic and shallots until light brown. Add in shrimp, jicama, and carrot and season with salt, pepper, oyster sauce. Cook for 5 minutes.
To serve, fill the cases with the filling, garnish with spring onion, and serve with chili sauce.
Most-Pinned Recipes
Ginger Garlic Baked Chicken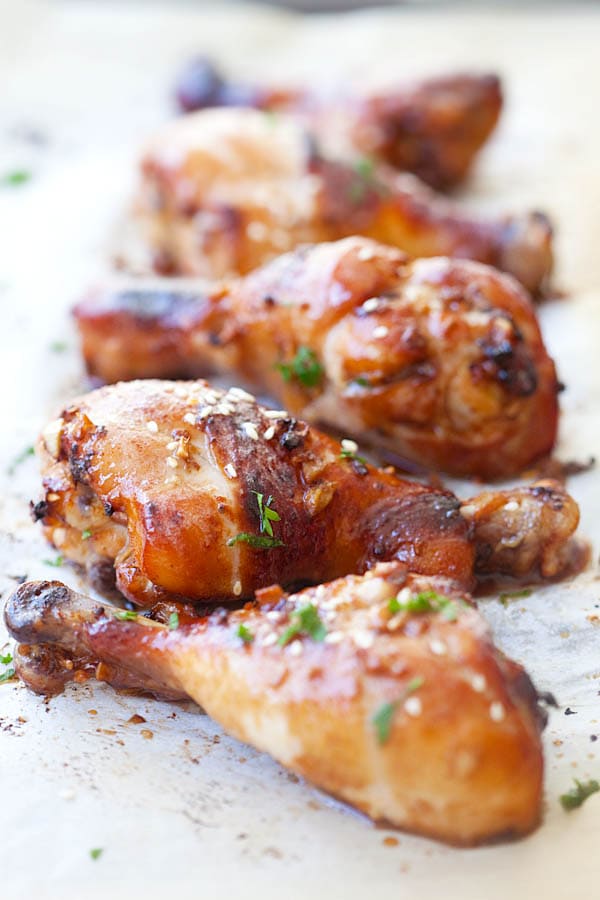 Crab Rangoon (Cream Cheese Wontons)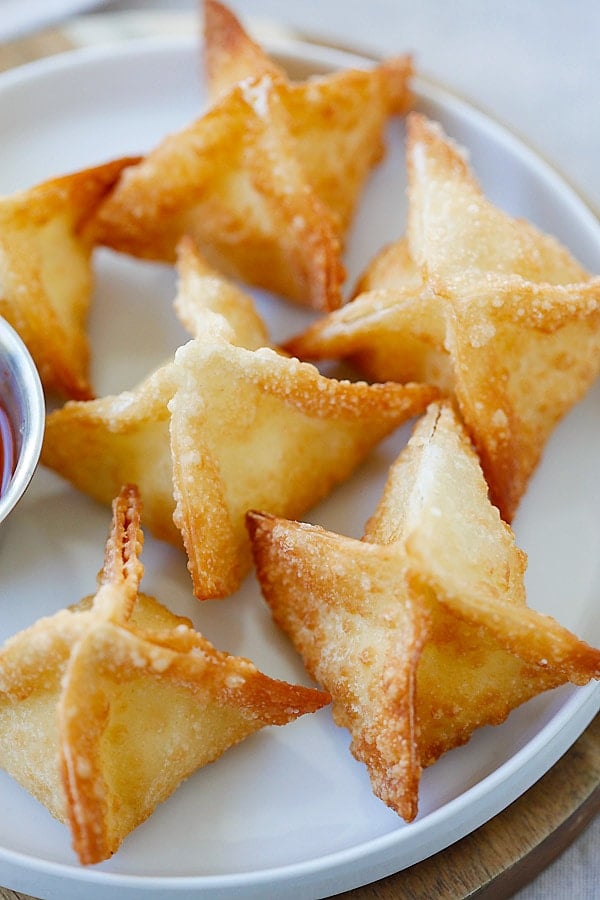 Chicken Wontons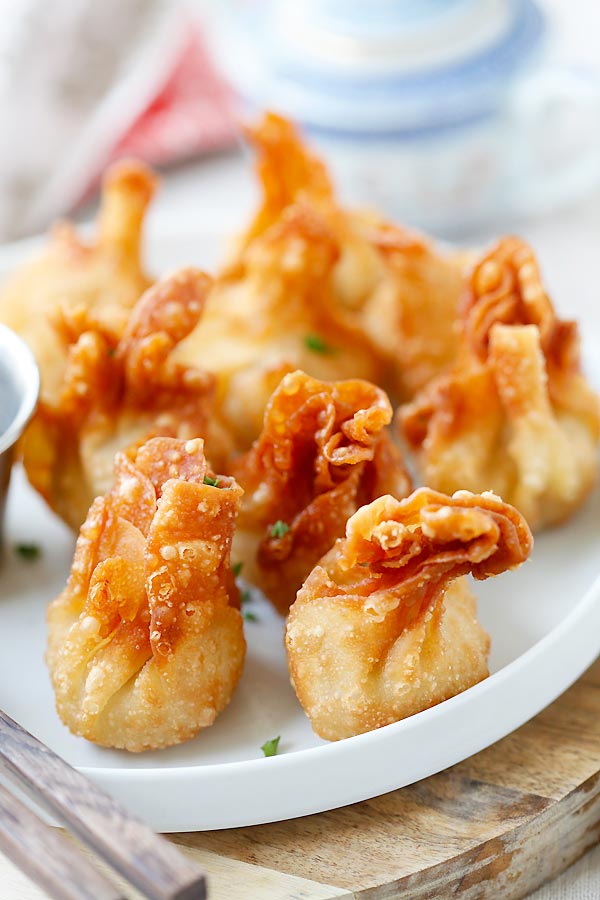 Onion Scallion Beef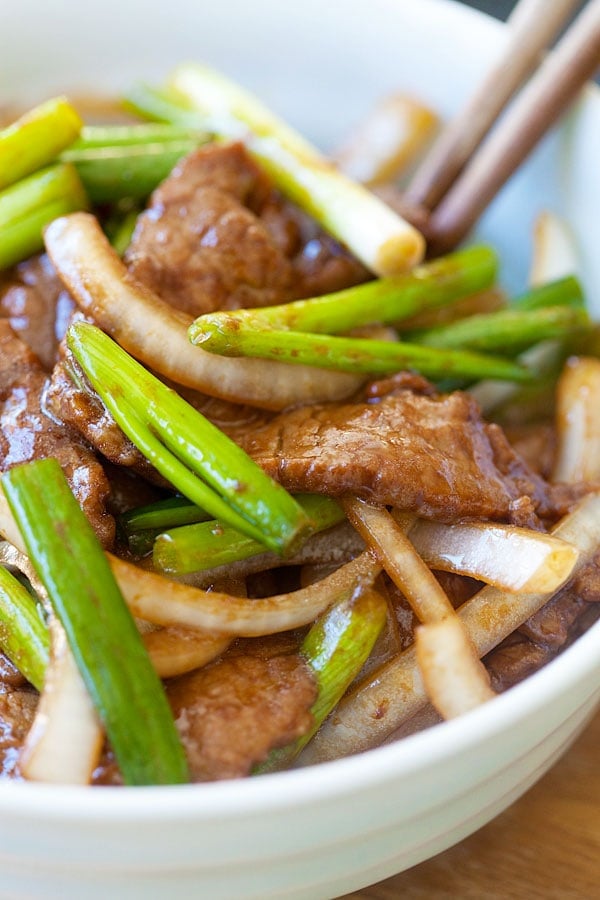 Thai Chicken Sate with Peanut Sauce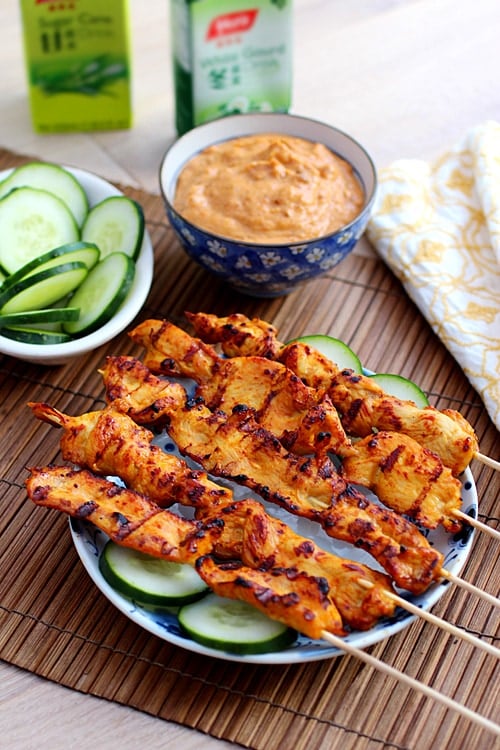 Thai Peanut Sauce