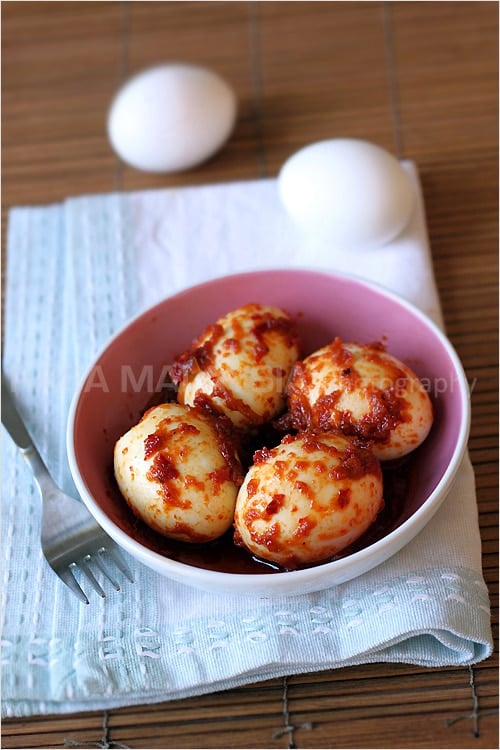 Sambal Telur Recipe (Egg Sambal)
Ingredients:
4 hard boiled eggs
2 – 3 tablespoons sambal
Cooked Sambal:
6 oz. fresh red chilies (seeded and cut into small pieces
1 tablespoon toasted belacan (Malaysian shrimp paste)
4 oz. shallots
1/4 teaspoon salt (or to taste)
2 teaspoons fish sauce
2 1/2 teaspoons sugar/palm sugar (or to taste)
4 tablespoons oil
1/2 onion (cut into rings)
Method:
Prepare the sambal by grinding chilies, shallots, and toasted belacan in a mini food processor. Make sure the sambal paste is well blended and smooth.
Heat up a wok with oil and "tumis" (sauté) the sambal paste and onion rings until aromatic or when the oil separates from the sambal paste. Add the seasonings: salt, sugar/palm sugar, and fish sauce and do a quick stir, dish out and set aside.
To make sambal telur, add 2-3 tablespoons of sambal back into the wok plus peeled hard boiled eggs. Make sure the eggs are nicely coated with the sambal. Dish out and serve hot.
Cook's Note:
There are two types of sambal: raw/fresh or cooked sambal. Raw/fresh sambal is a tableside condiment, but cooked sambal is a flavoring paste used to create numerous sambal-laden dishes. Here is my raw sambal belacan recipe.
Most-Pinned Recipes
Ginger Garlic Baked Chicken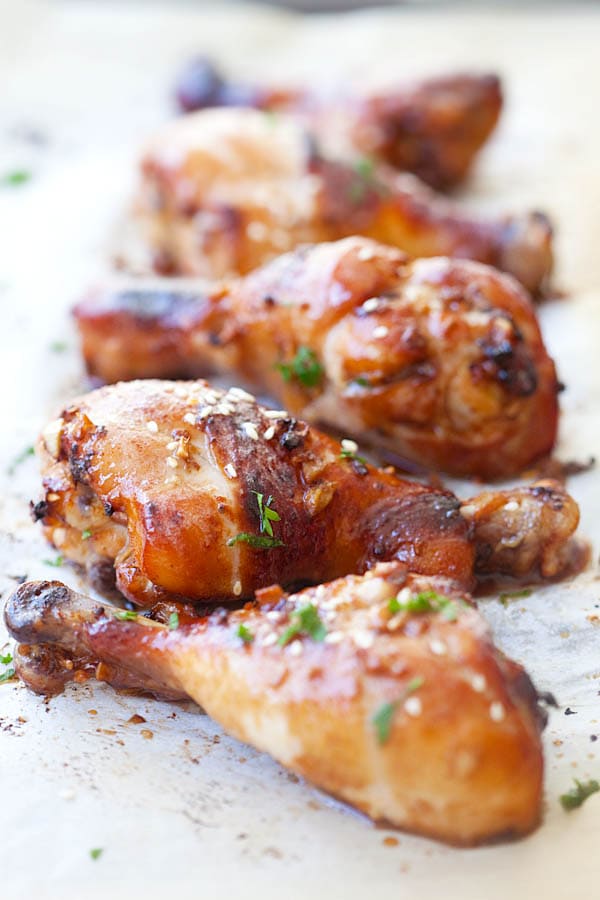 Crab Rangoon (Cream Cheese Wontons)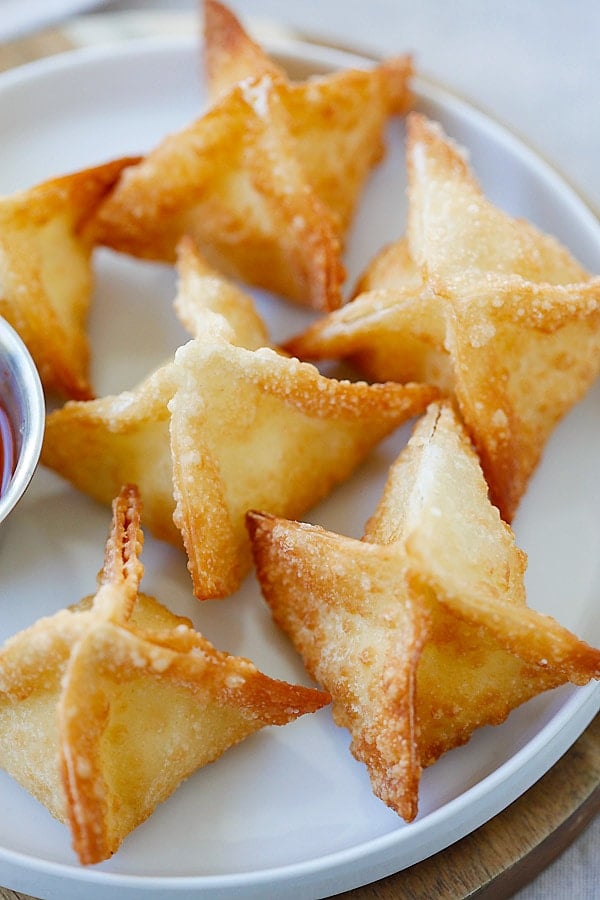 Chicken Wontons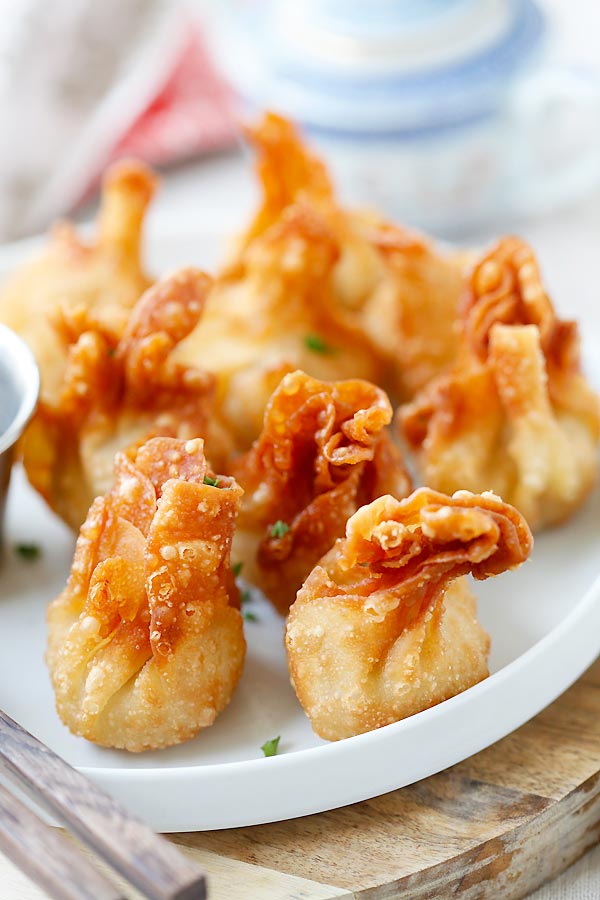 Onion Scallion Beef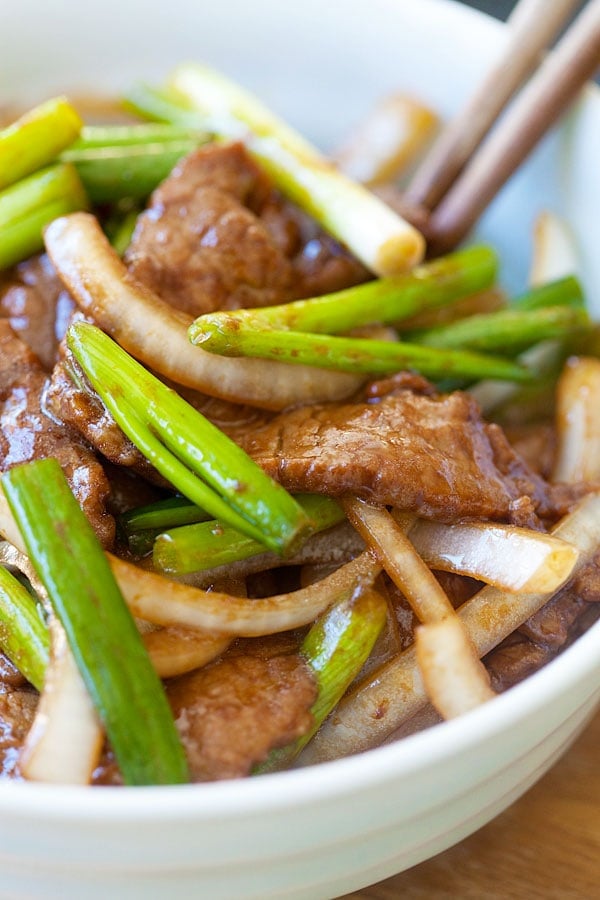 Thai Chicken Sate with Peanut Sauce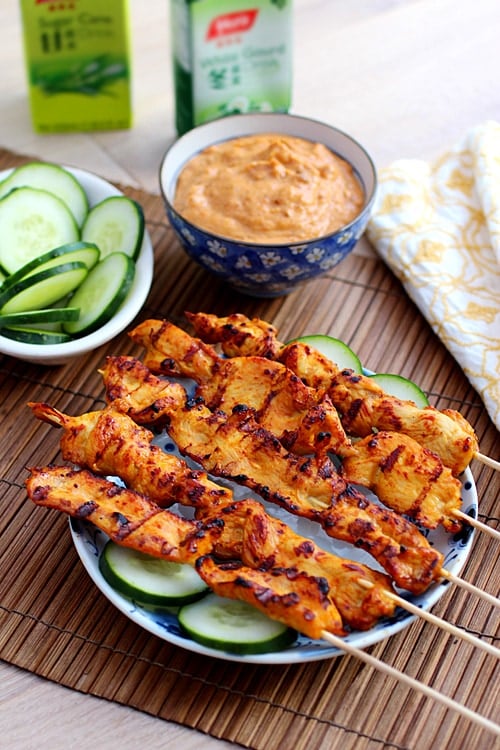 Thai Peanut Sauce