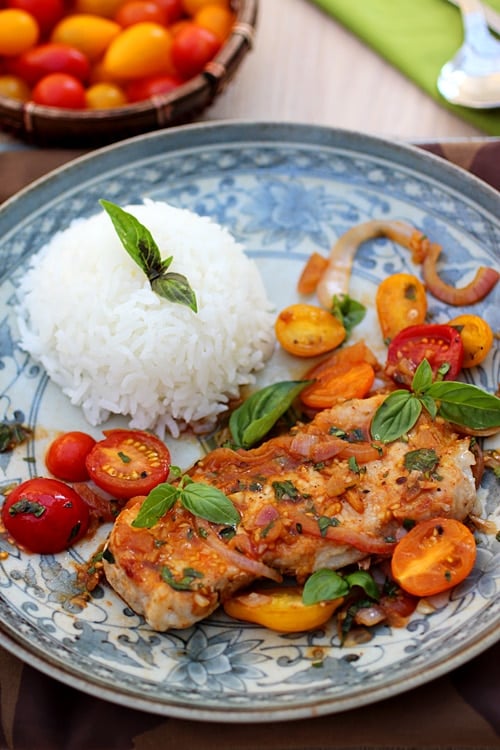 Sauté Pork with Tomatoes Recipe
Adapted from Cooking Light
Serves 4 | Prep Time: 5 minutes | Cook Time: 10 minutes
Ingredients:
4 teaspoons cooking oil
4 boneless center-cut pork loin about 1/2 inch thick
1/2 teaspoon salt
1/2 teaspoon freshly ground black pepper
1/2 cup thinly sliced shallots
1 tablespoon minced garlic
2 tablespoons Chinkiang vinegar (black vinegar)
2 cups red and yellow grape tomatoes, halved
1/8 teaspoon sugar
3 tablespoons chopped basil
Method:
Sprinkle the pork chops evenly with 1/4 teaspoon salt and 1/4 teaspoon ground black pepper.
Heat up a large non-stick wok or skillet. Add in 1 teaspoon oil, coat well. Cook the pork chops until desired tenderness.
Transfer the pork chops to serving plates. Add in the remaining oil. While the oil is heating, combine and toss the tomatoes with the remaining salt, ground pepper and sugar in a bowl. Set aside.
When oil is ready, add the sliced shallots and minced garlic and cook until aromatic. Next, add in vinegar and stir well. Gently add the tomatoes into the wok and stir to combine. Cook until the tomatoes are soft, approximately 2-3 minutes.
Turn off the heat, add in 2 tablespoons chopped basil and stir well. Divide the tomato mixture equally among the pork chops and garnish with the remaining basil. Serve with warm steamed rice.
Cook's Note:
Chinkiang vinegar can be substituted with Chinese rice vinegar but the taste may be slightly different.
Most-Pinned Recipes
Ginger Garlic Baked Chicken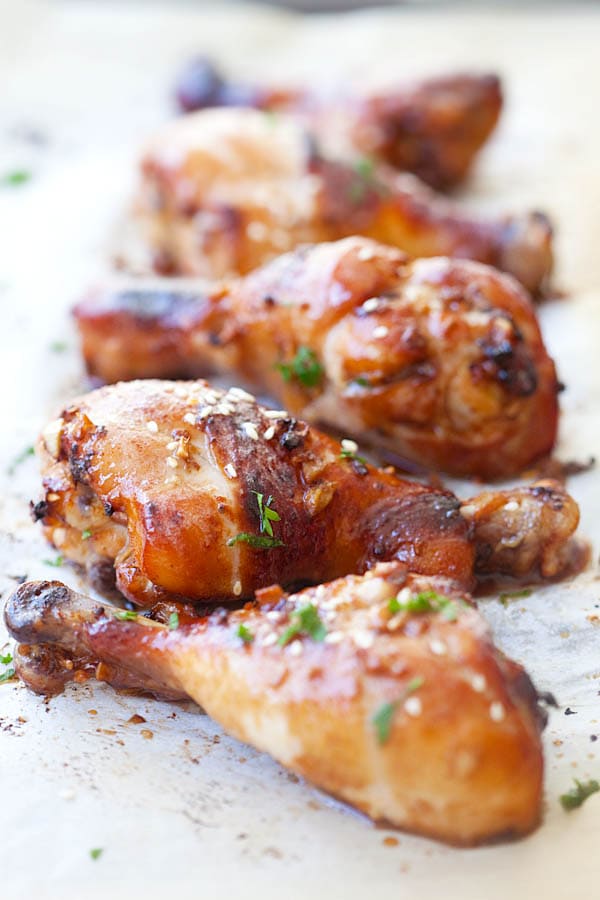 Crab Rangoon (Cream Cheese Wontons)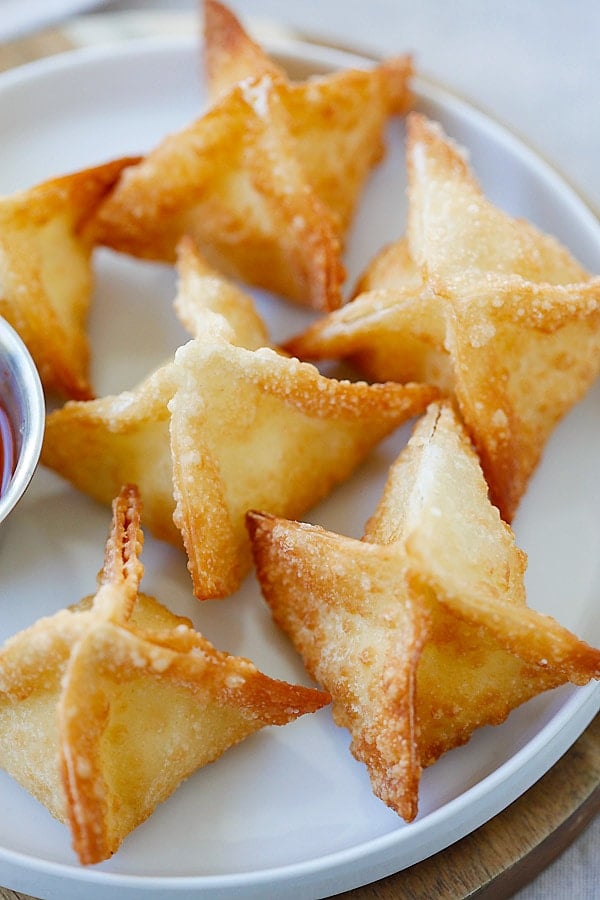 Chicken Wontons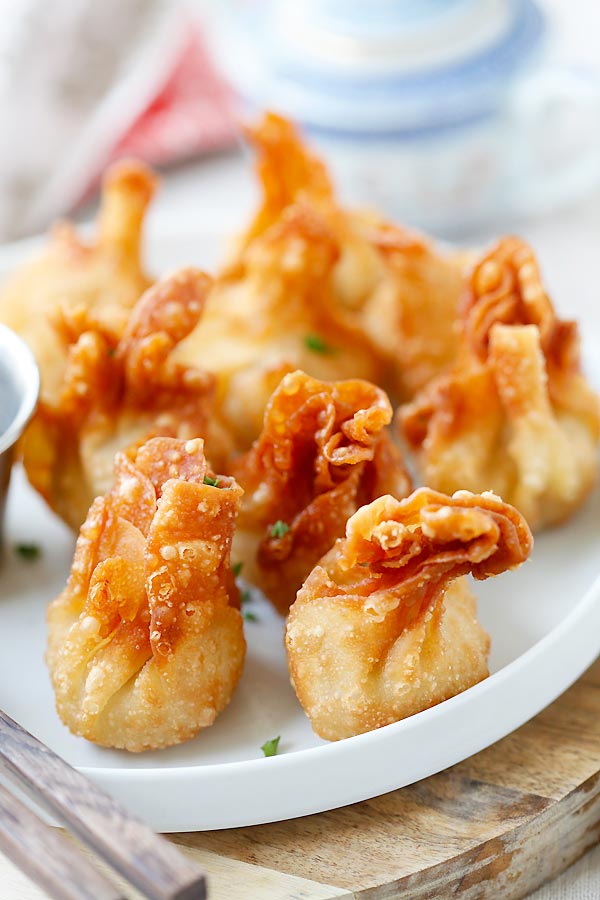 Onion Scallion Beef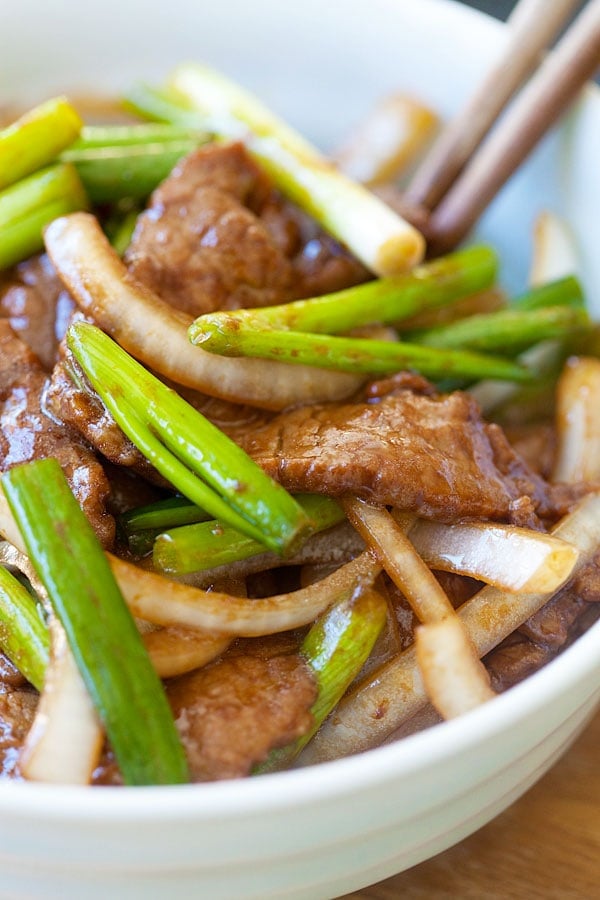 Thai Chicken Sate with Peanut Sauce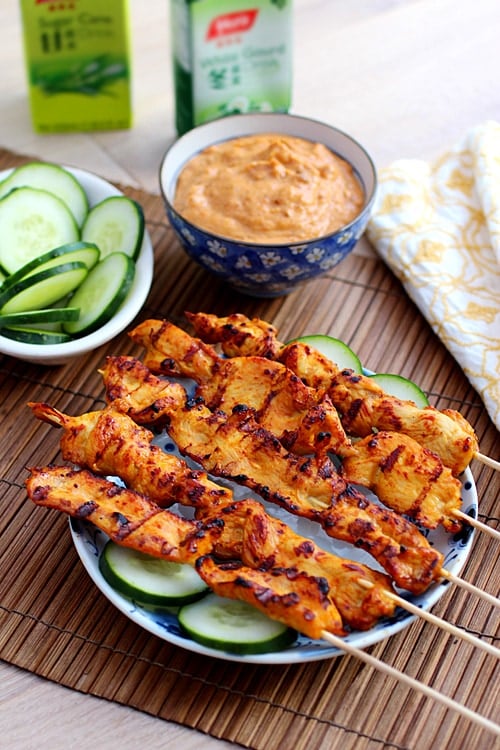 Thai Peanut Sauce