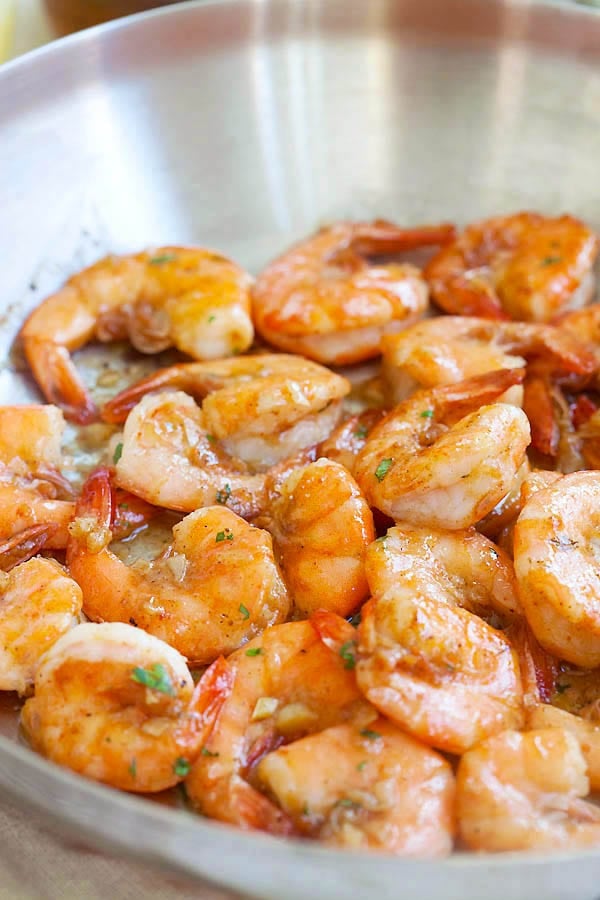 Shrimp Scampi
Shrimp Scampi – garlic butter and olive oil sauteed shrimp scampi with lemon juice and white wine. This Hawaiian shrimp scampi recipe is so good.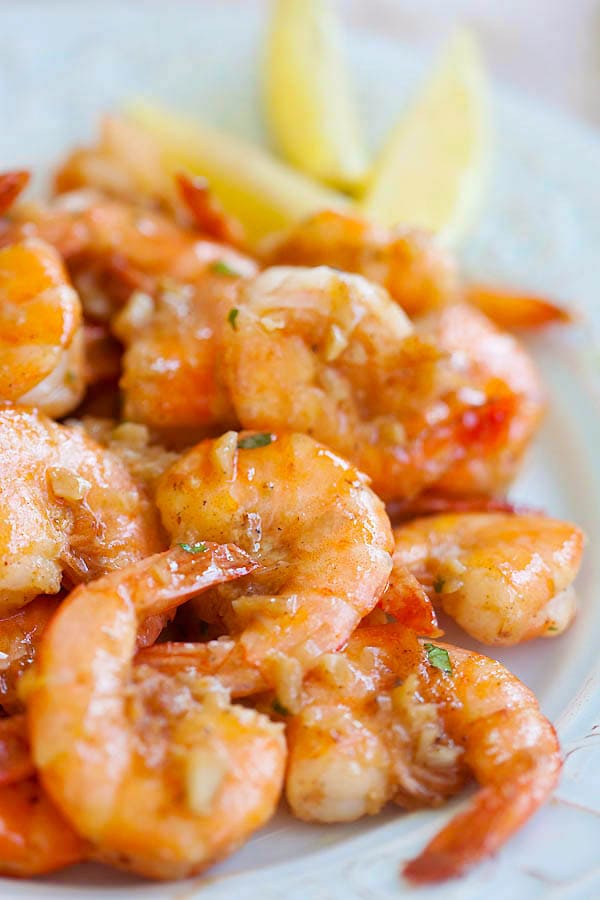 I love shrimp so it's no surprise that I love shrimp scampi. It's hard not to love plump, juicy and succulent shrimp coated with buttery and garlicky goodness, with a tint of white wine and the citrusy lemon juice.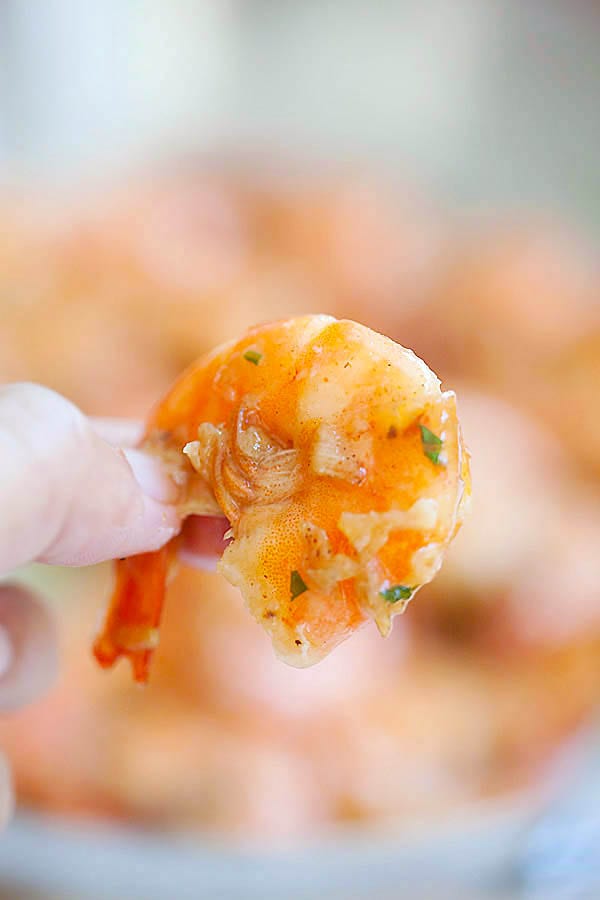 One of my favorite shrimp scampi recipes is Hawaiian shrimp scampi, made famous by the Giovanni's shrimp truck at Kahuku, in the north shore of Oahu island. If you have been to Hawaii, it's very likely that you have tried the legendary shrimp scampi. It's top of the list as a must-eat when you are in Oahu.
My shrimp scampi recipe is loosely adapted from this recipe. My recipe tastes very close to Giovanni's shrimp scampi. It's utterly delicious and best served with some cold beer. Enjoy!