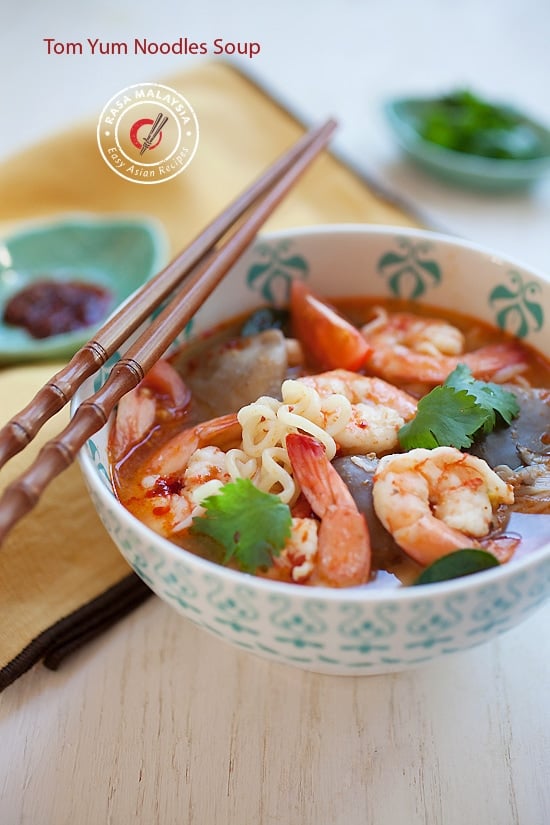 Tom Yum Noodle Soup Recipe
Ingredients:
1 roll packaged soba noodles/egg noodles (or instant noodles)
1 1/4 cups water
1 stalk lemongrass, white part only, pounded and bruised
5-6 kaffir lime leaves, bruised
4-5 slices fresh galangal
1/2 small tomato, cut into 3 to 4 wedges
6 medium-sized shrimp, shelled and deveined
6 canned straw mushrooms or fresh oyster mushrooms, cut into halves
1 1/2 tablespoons Nam Prik Pao (Thai roasted chili paste)
1/2 tablespoon fish sauce or to taste
3 dashes chili powder
1 1/2 tablespoons lime juice
Cilantro leaves, for garnishing
Method:
Prepare the soba/egg noodles according to package instructions. Usually it takes about 5 minutes or so to cook the soba noodles. Drain the noodles, rinse with cold water and set aside in a serving bowl.
At the same time, bring the 1 1/4 cups water to boil in another small pot. Add in all the aromatics, follow by the shrimp, mushrooms, and nam prik phao. Keep boiling until the shrimp is cooked through. Add the fish sauce and chili powder. Turn off the heat, add in the lime juice. Stir to combine well.
Pour the Tom Yum soup over the noodles and topped with some cilantro leaves. Serve immediately.
Most-Pinned Recipes
Ginger Garlic Baked Chicken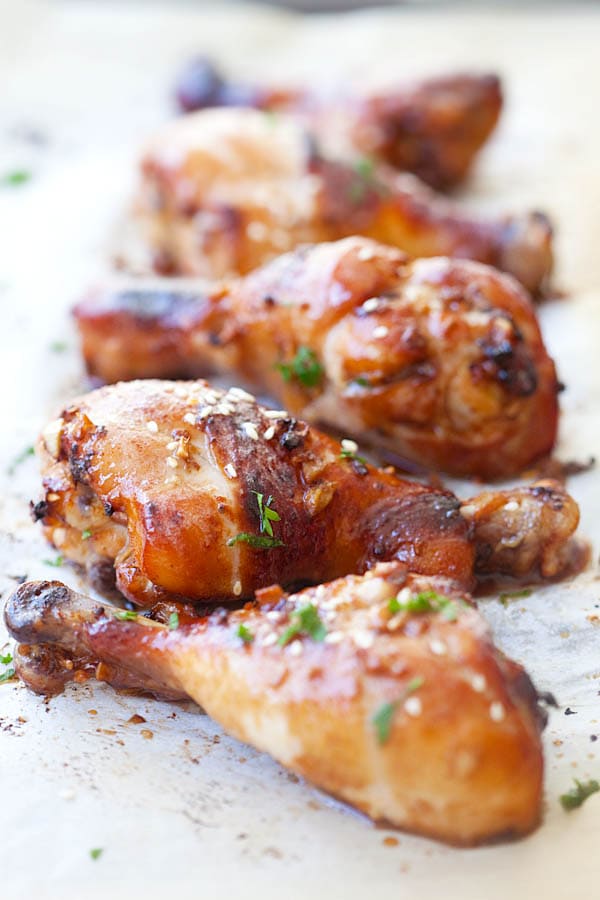 Crab Rangoon (Cream Cheese Wontons)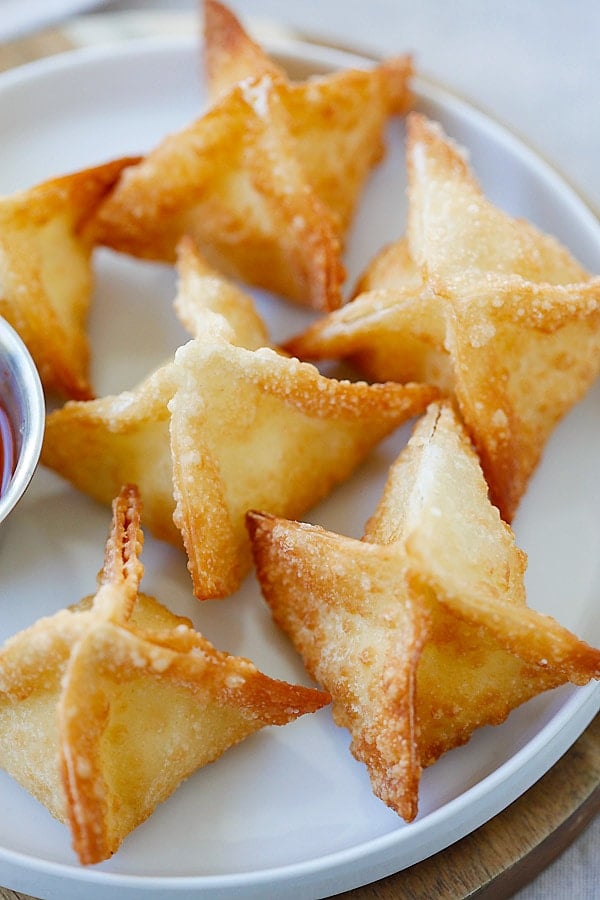 Chicken Wontons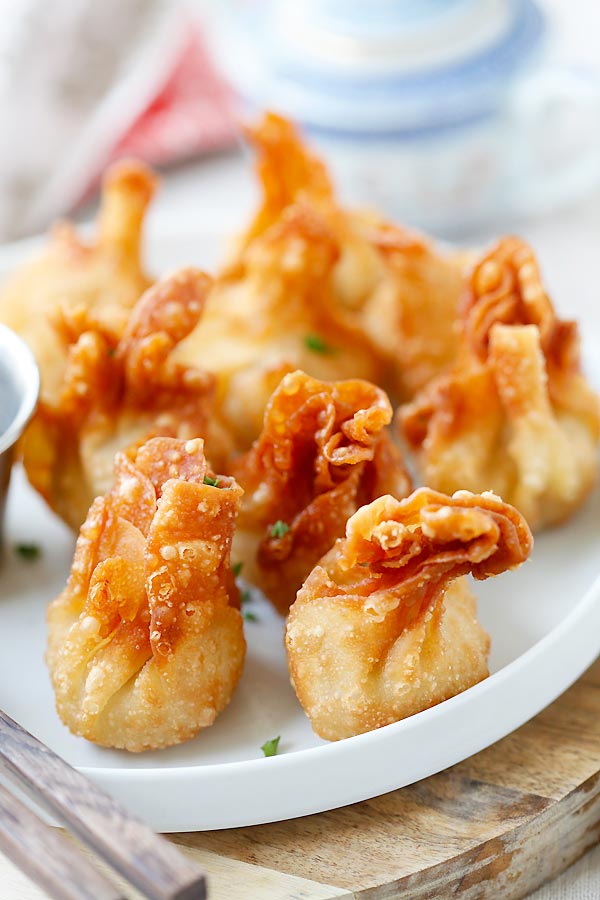 Onion Scallion Beef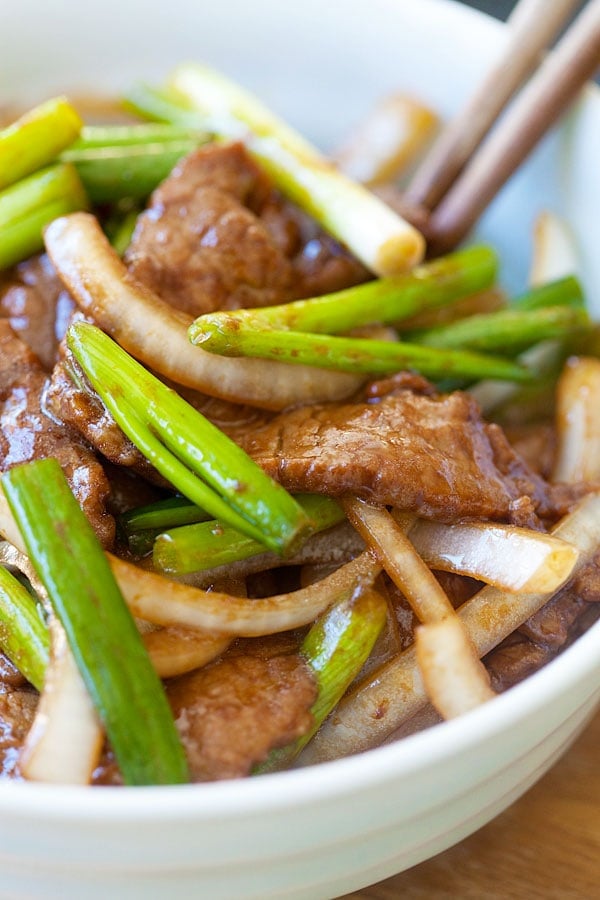 Thai Chicken Sate with Peanut Sauce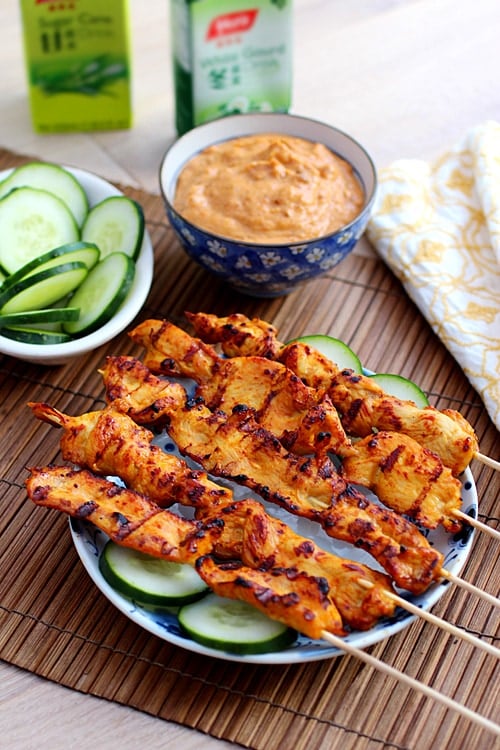 Thai Peanut Sauce