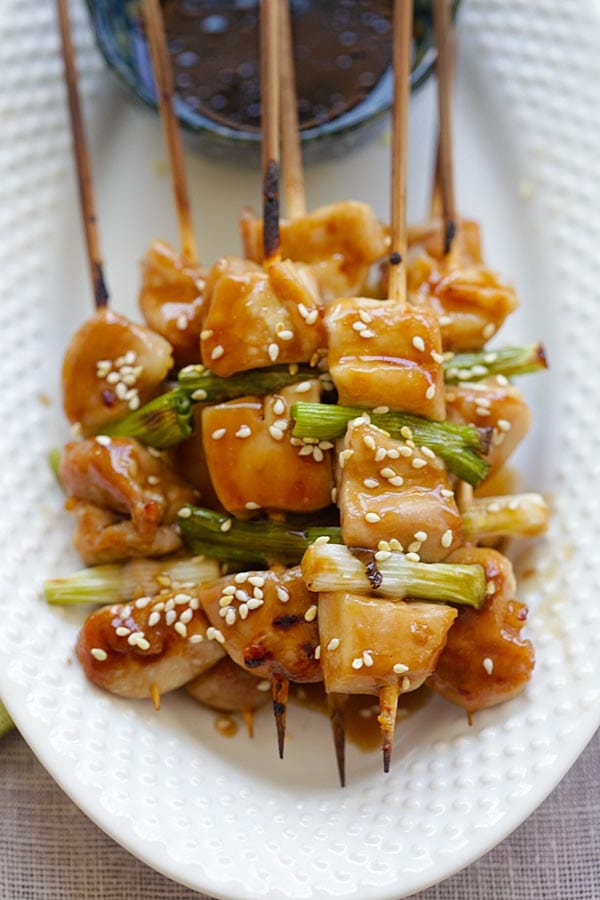 Yakitori Recipe
Serves 3 | Prep Time: 15 Mins | Cook Time: 5 Mins
Ingredients:
1 lb boneless and skinless chicken leg meat, cut into bite-size pieces
Scallions, white part only, cut into 2-in lengths
Bamboo skewers, soaked before grilling
Sea salt
Yakitori Tare Sauce:
3 tablespoons soy sauce
1/2 cup mirin
2 tablespoons sugar
Method:
Add all the ingredients of the Tare Sauce into a small sauce pan and bring it to boil. Transfer out to a small bowl and set aside.
Thread 3 pieces of chicken meat onto a bamboo skewer, separating each piece with the scallion.
Heat up a BBQ grill and sprinkle a wee bit of salt sparingly on the surface of the chicken. Turn the skewers and do the same on the other side. Keep turning the chicken to make sure they are cooked and charred evenly. When the chicken is almost done, dip the chicken skewer into the tare sauce and grill it for about 30-40 seconds on both sides. Serve immediately.
Cook's Note:
I love eating my yakitori with bottled togarashi, mixed chili pepper for an extra kick.
Most-Pinned Recipes
Ginger Garlic Baked Chicken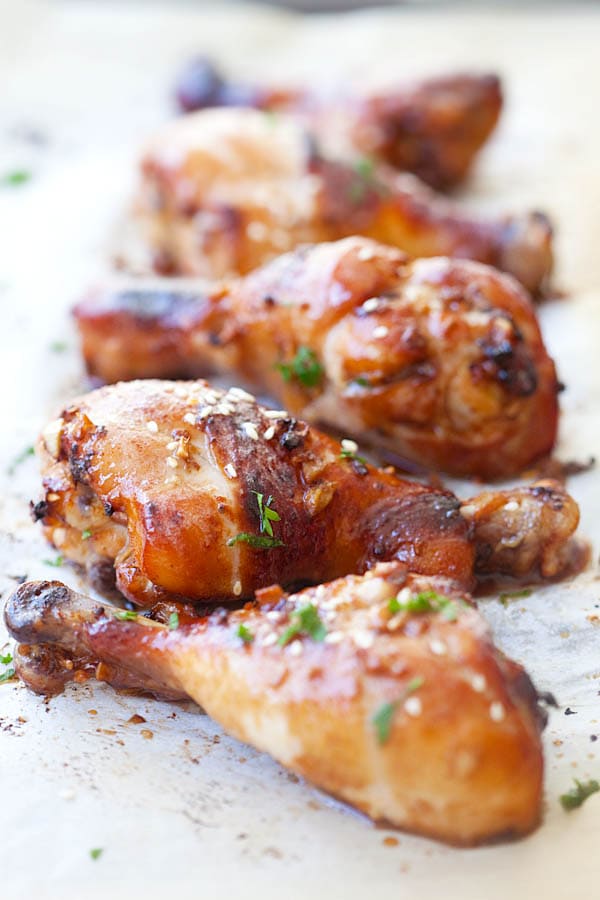 Crab Rangoon (Cream Cheese Wontons)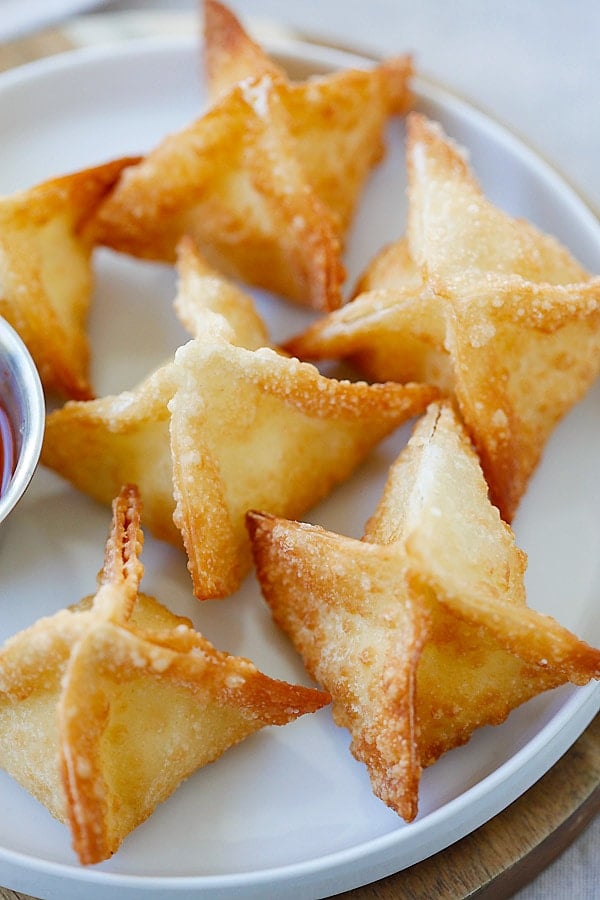 Chicken Wontons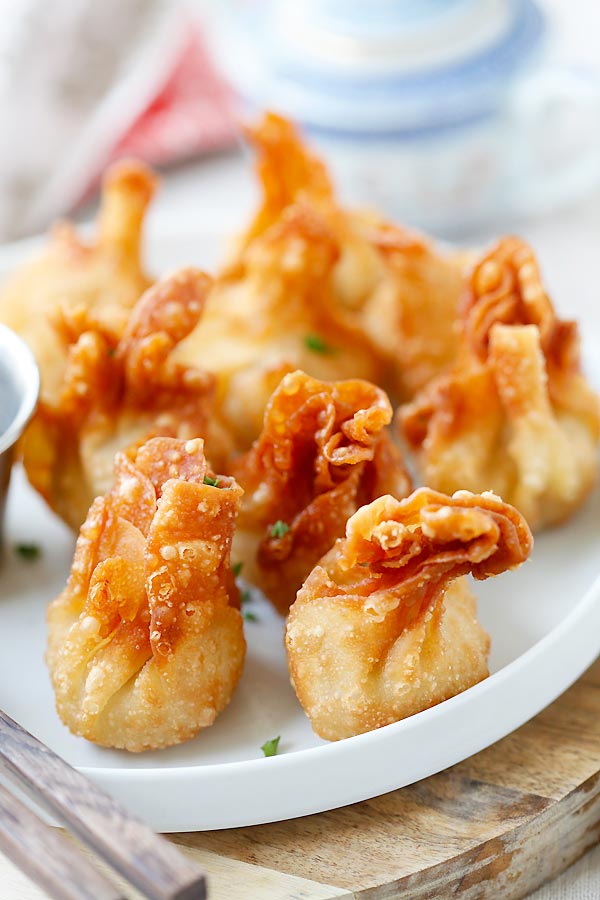 Onion Scallion Beef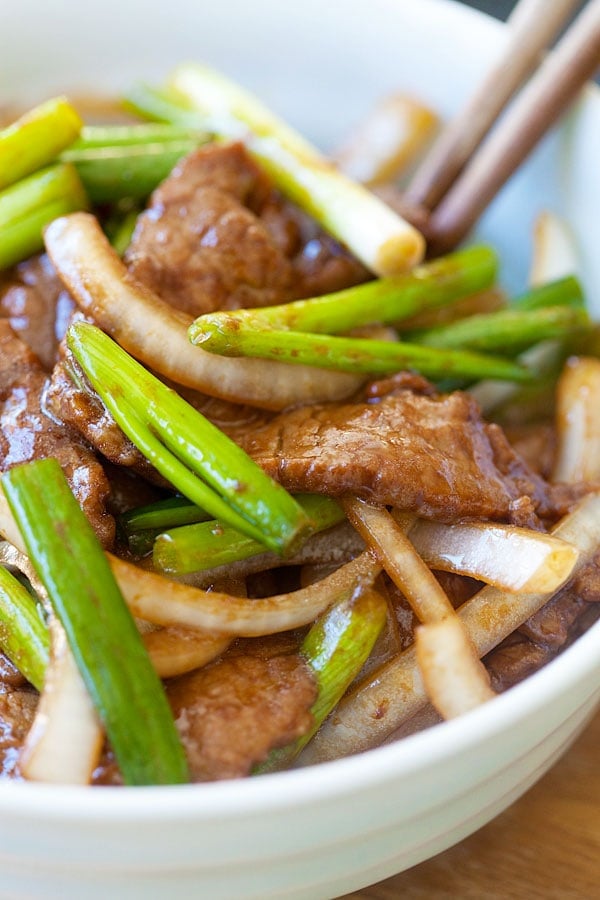 Thai Chicken Sate with Peanut Sauce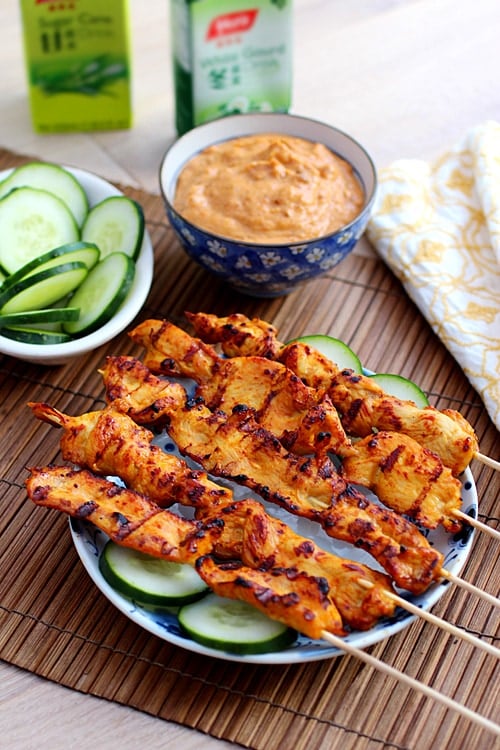 Thai Peanut Sauce