Zucchini is a perennial favorite late summer veggie for savory and sweet recipes. There are a ton of zucchini recipes on blogs, Facebook, Pinterest and I thought I would share a couple of Asian recipes using everyone's favorite squash, before summer ends.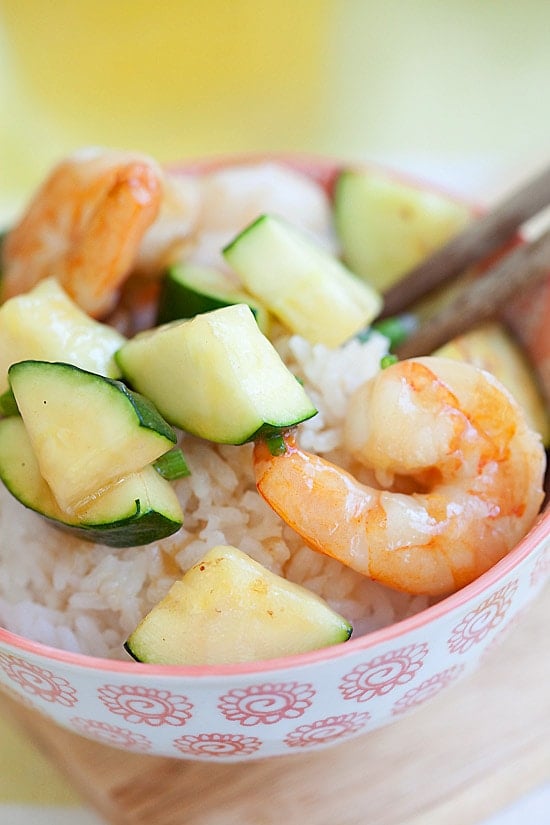 Zucchini and shrimp stir-fry is one of my favorite zucchini recipe…the reason is simple: it's so easy to make, takes just about 15 minutes, and the end result is just so tasty and refreshing. Plus, it's so light and healthy.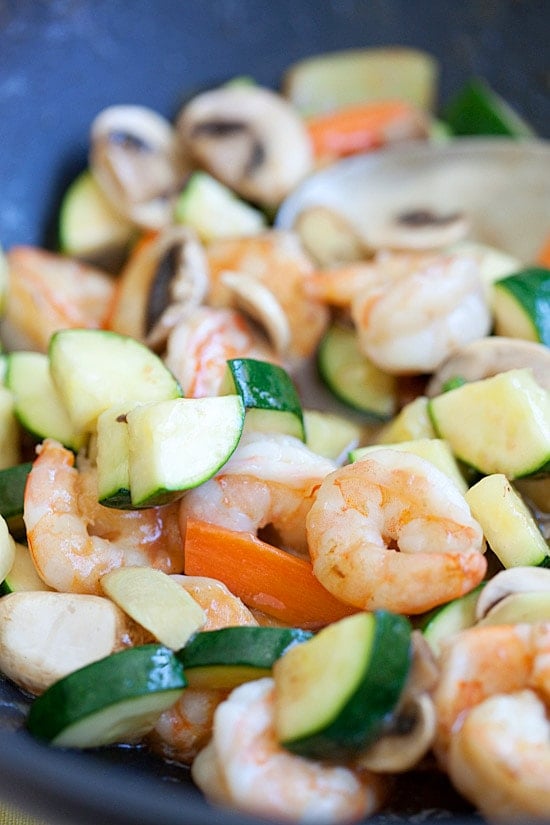 Many people love stir-fry but they are mostly intimidated by the idea of it. Actually, stir-frying is one of the easiest cooking techniques to learn. You don't need an Asian/Chinese wok as saute pan or skillet works just fine for stir-fry. The key to stir-fry is flashing cooking the ingredients, meaning just flip, toss, and turn the ingredients in the pan, add in the sauce, and you are pretty much done.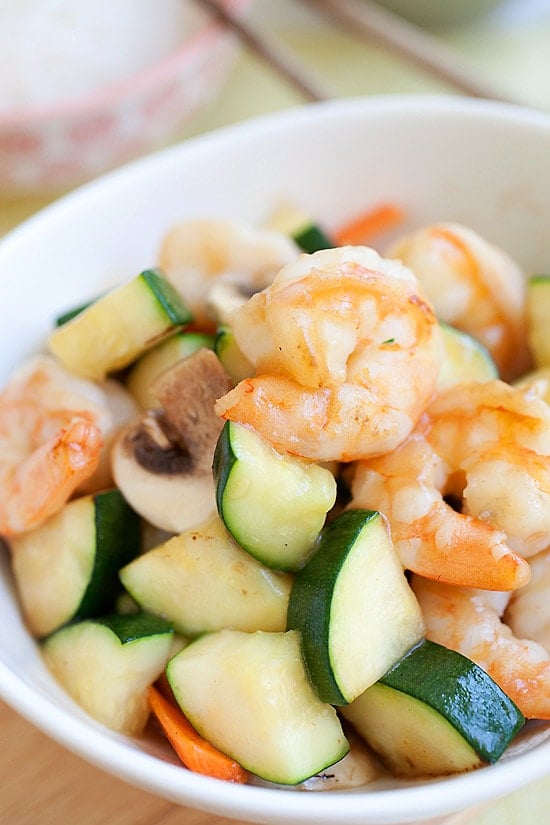 The Asian sauce, or in this case, the Chinese brown sauce ala Chinese restaurant is completely no-fuss to make. You only need a few ingredients. The next time you go to supermarkets, pick up a bottle of oyster sauce, sesame oil, and you are on your way to cook dishes that is better, less greasy, and much more delicious than your Asian or Chinese takeout restaurants.
This Zucchini and Shrimp Stir-Fry recipe is also versatile as you can throw in some mushrooms and carrots. Whichever way you go, you are sure to LOVE this wonderful dish. Enjoy!