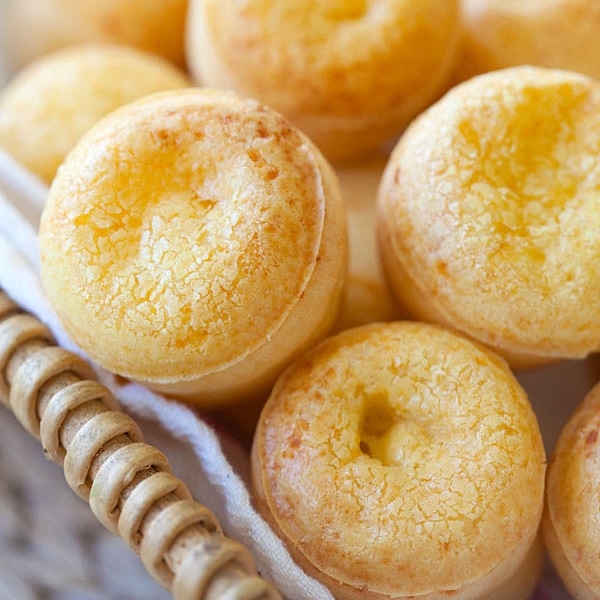 Brazilian Cheese Bread (Pão de Queijo)
Yummy Brazilian cheese bread (Pão de Queijo) recipe. Easy 20 mins recipe, they're SO GOOD and you can't stop eating them. | rasamalaysia.com
Prep time:
Cook time:
Total Time: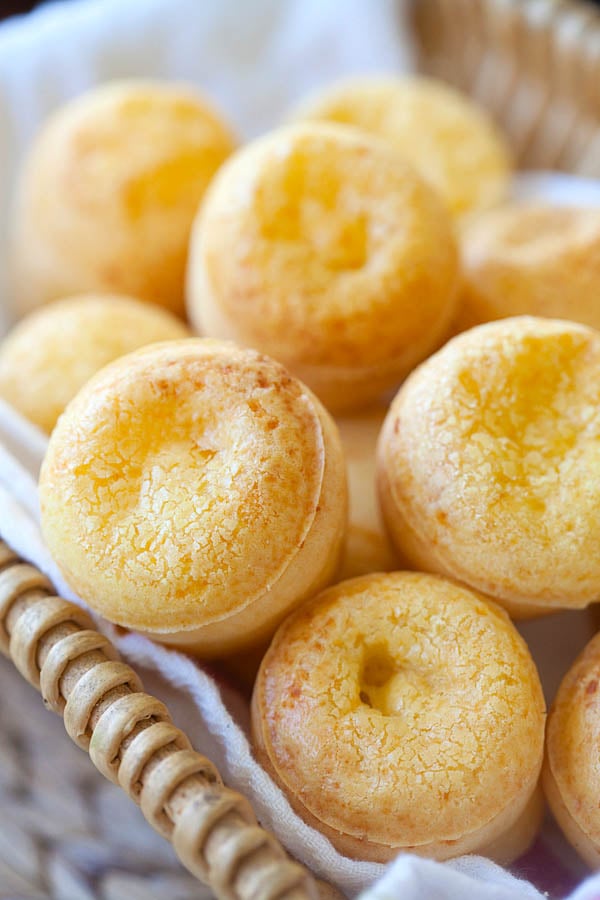 Brazilian Cheese Bread (Pão de Queijo)
Yummy Brazilian cheese bread (Pão de Queijo) recipe. Easy 20 mins recipe and yields the best homemade brazilian cheese bread (Pão de Queijo). 
I am sort of on a cheese binge these days. I finally made the Brazilian Cheese Bread. I finished all of them in practically 15 minutes and immediately made a second batch. I just love these soft, fluffy, chewy, and cheesy Brazilian cheese bread. They are absolutely delightful and takes less than 30 minutes from prep to out of oven.
This Brazilian Cheese Bread (Pão de Queijo) recipe is a keeper and I am sure this is going to be one of my favorite baking recipes.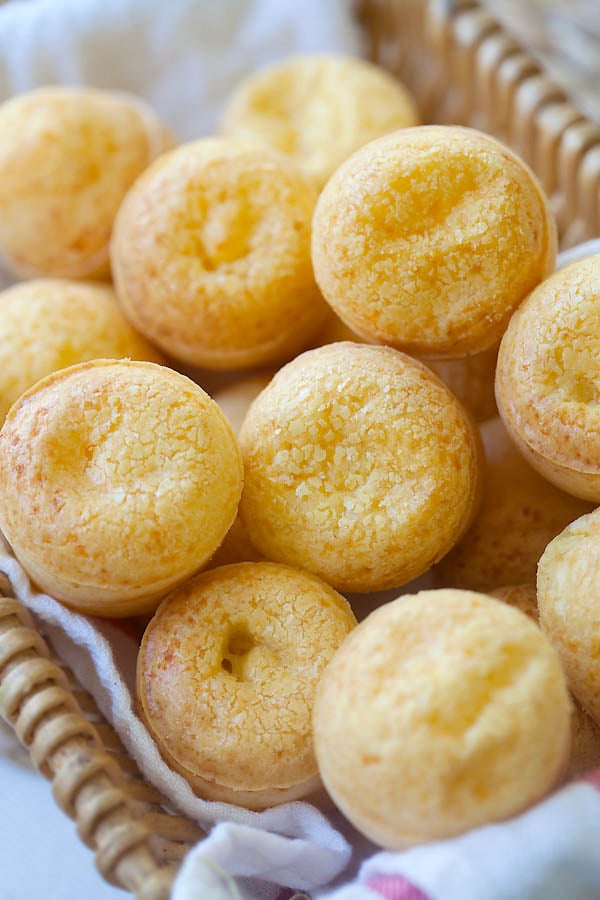 Brazilian Cheese Bread (Pão de Queijo) Recipe
Adapted from: Simply Recipes
Makes 20 | Prep Time: 10 Minutes | Bake Time: 20 Minutes
Ingredients:
1 egg, at room temperature
1/3 cup olive oil
2/3 cup milk
Scant 1 1/2 cups (170 grams) tapioca flour (tapioca starch)
1/2 cup packed (about 100 grams) grated cheese of your choice (I like the combination of cheddar cheese and mozzarella cheese)
1 heaping teaspoon salt
Method:
Preheat the oven to 400°F. Grease a mini muffin tin generously. Put all of the ingredients into a blender and pulse until smooth. Use a spatula to scrape down the sides of the blender so that everything gets blended well, it will yield about 2 cups batter.
Transfer the batter into the mini muffin tins. Fill up about 3/4 full. Bake in the oven for 20 minutes, until all puffy and just lightly browned. Remove from the oven and let cool on a rack for a few minutes. Eat while warm or save to reheat later.
Cook's Notes:
You can buy tapioca flour or tapioca starch at Asian food stores such as 99 Ranch Market. It's also available at Whole Foods, or online, according to Simply Recipes.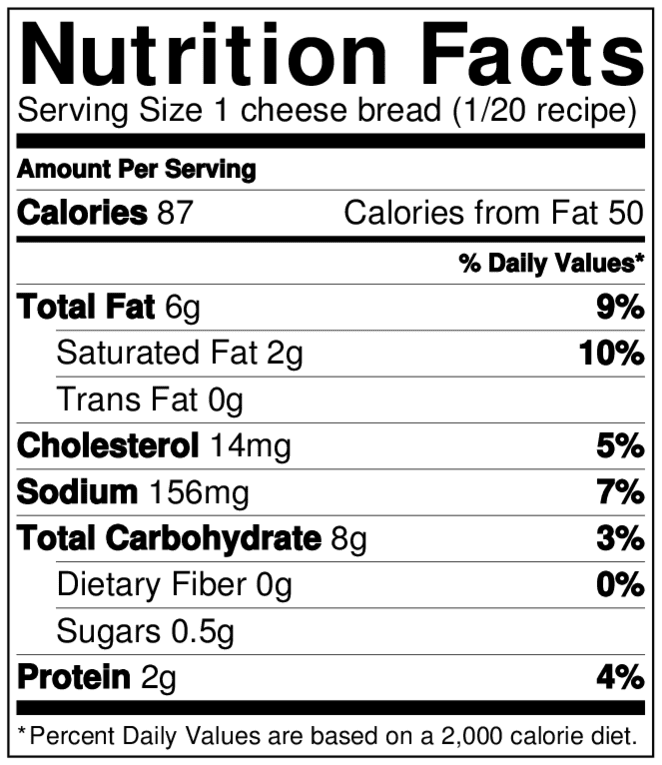 NEW! Menu Pairing Ideas:
Most-Pinned Recipes
Brownie Butter Cake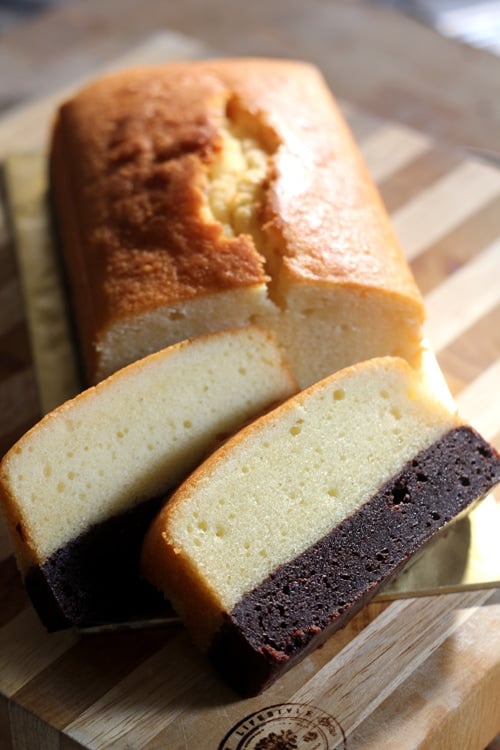 Nutella Cheesecake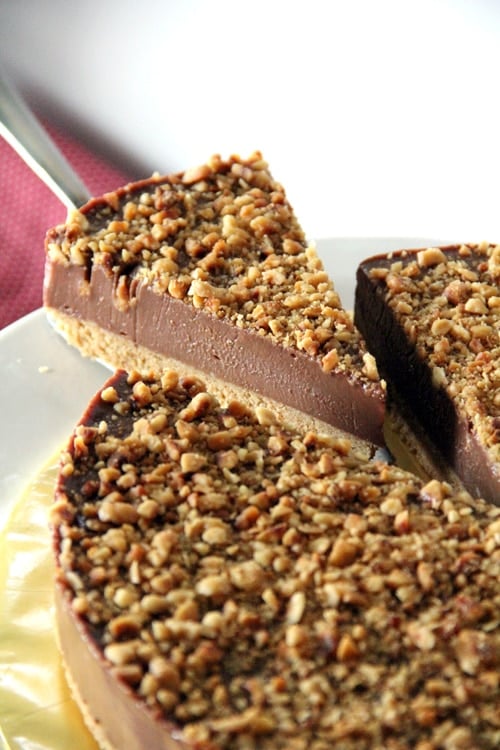 Chocolate Chip Cookie Dough Cheesecake Bar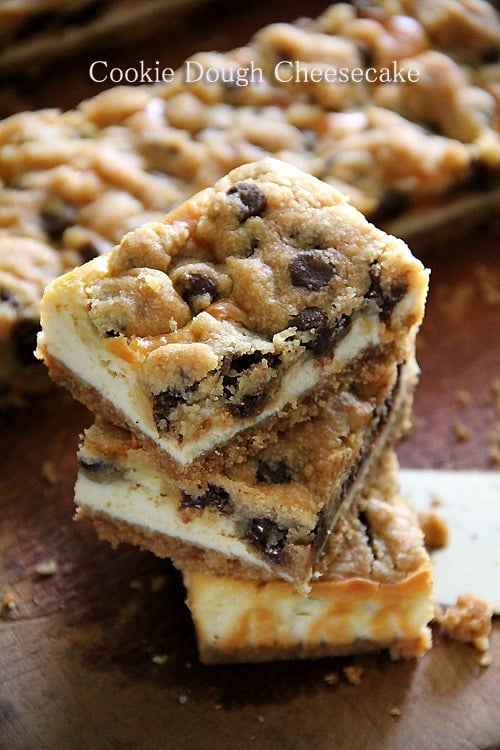 Butter Cake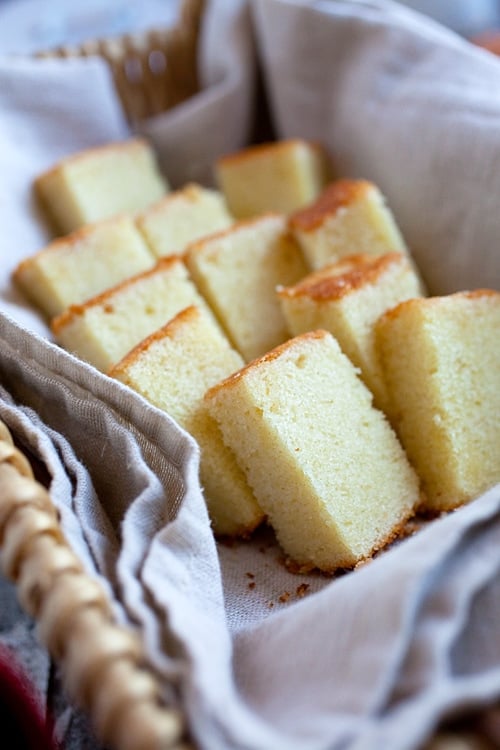 Peanut Butter Cheesecake Brownies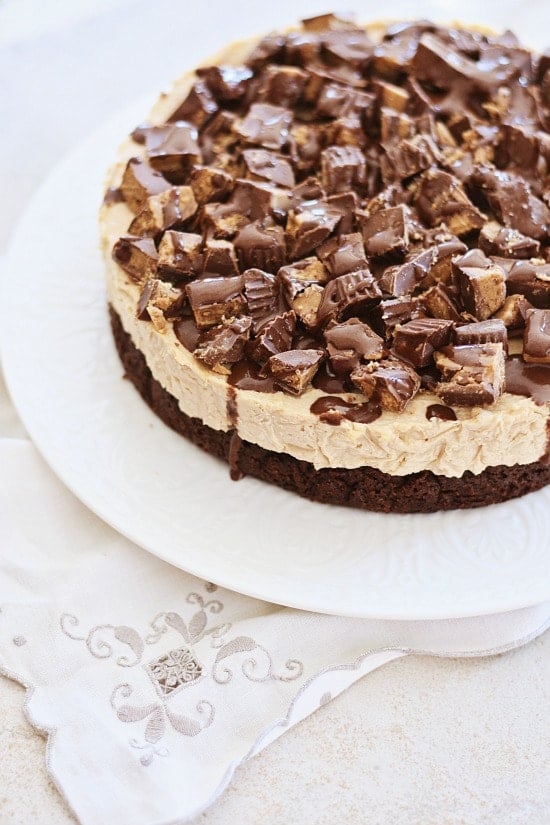 Meyer Lemon Pound Cake