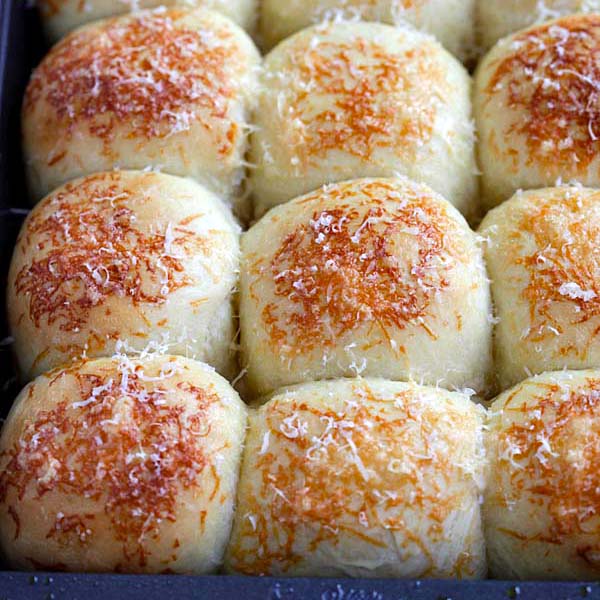 Cheesy Parker House Rolls
Cheesy Parker House Rolls – BEST Parker house rolls recipe with Parmesan cheese. Easy, fail-proof and yields soft and delicious homemade rolls
Prep time:
Cook time:
Total Time: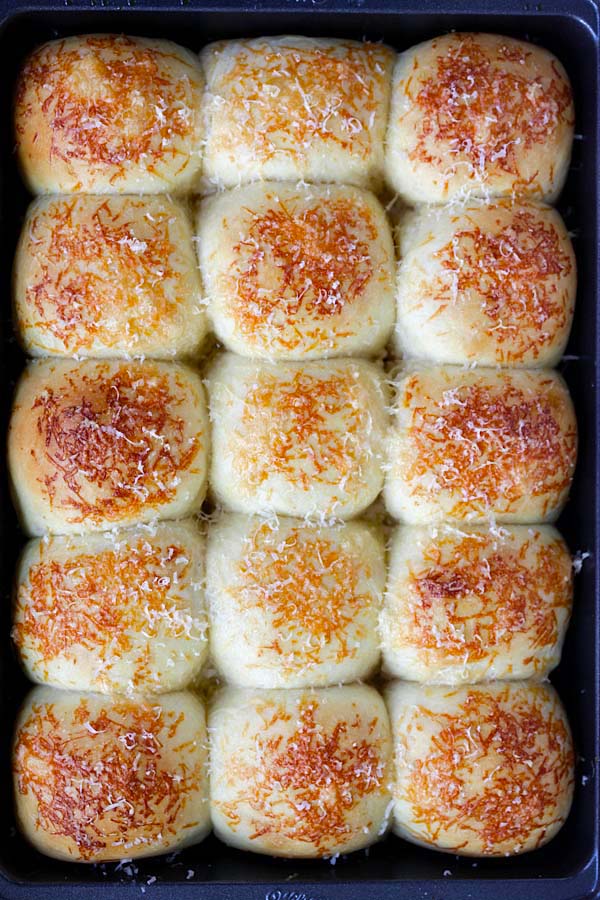 Cheesy Parker House Rolls
Cheesy Parker House Rolls – BEST Parker house rolls recipe with Parmesan cheese. Easy, fail-proof and yields soft and delicious homemade rolls.
These Parker House Rolls are absolutely delicious. There is no need to spread butter, they are just so tasty as is but of course butter will always make everything better. I love the topping of Parmesan cheese; it makes the rolls even more tantalizing. Make these dinner rolls for your family, they are so worth it.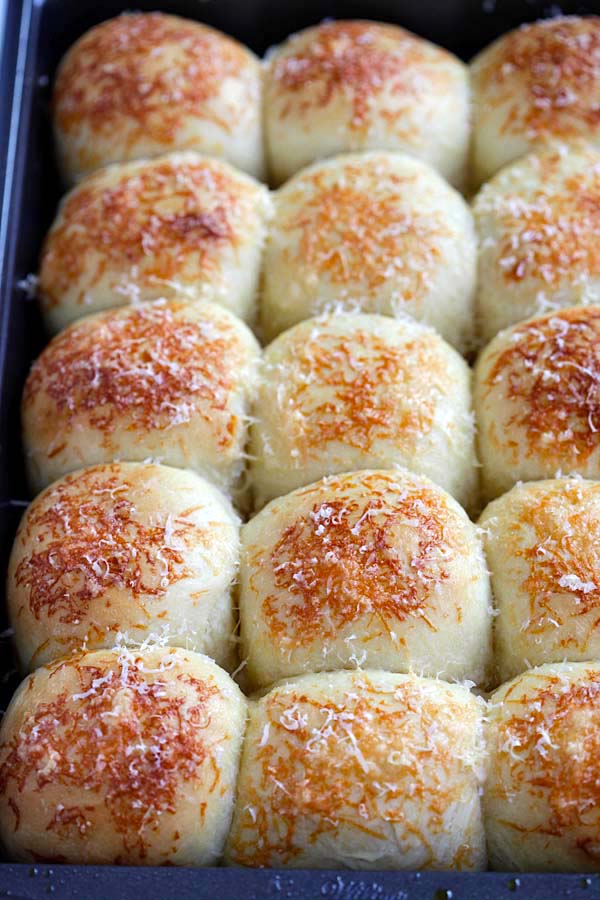 Cheesy Parker House Rolls Recipe
Makes 16 | Prep Time: 20 Minutes | Bake Time: 20 Minutes | Total Time: 2 Hours 20 Minutes
Recipe: Delish
Contributor: Kendoll Baldwin
Ingredients:
1 cup whole milk
1/2 cup warm water
1 (1/4 oz.) envelope active dry yeast
1/4 cup sugar
4 tablespoons butter, plus more for brushing
2 large eggs, lightly beaten
3 1/2 cups all-purpose flour
1 teaspoon kosher salt
1 cup finely grated Parmesan cheese
Method:
Place milk in a small saucepan and bring to a simmer. Turn off heat, stir in the butter and sugar and let cool. Meanwhile, dissolve yeast in warm water and let sit until foamy, about 15 minutes.
In a mixer with a dough hook attachment, combine milk mixture, eggs, yeast mixture, salt, and 1/2 of the flour. Mix on medium-low speed. Gradually add the remaining flour and mix until a smooth ball forms. (Alternatively, you can mix all ingredients in a large bowl and knead the dough by hand).
Place ball of dough in large greased bowl. Cover with plastic wrap or a clean kitchen towel. Let rise in a warm place until doubled in size, about 1 hour.
Lightly flour a clean working surface. Divide the dough into 16 pieces and shape into rolls. Place rolls side by side in a greased 9"x13" baking pan. Cover the pan again and let the rolls rise until almost doubled, about 30 minutes.
Preheat the oven 350 degrees F. Brush the tops of the rolls with melted butter and sprinkle with Parmesan. Bake for about 20 minutes, or until golden brown on top.
Most-Pinned Recipes
Brownie Butter Cake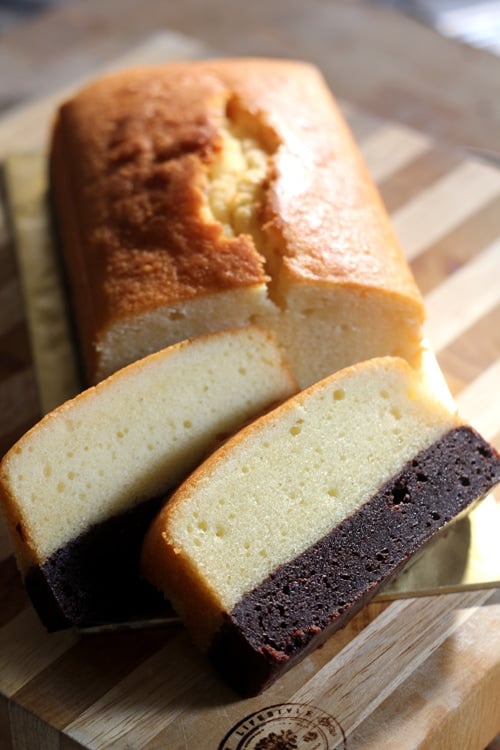 Nutella Cheesecake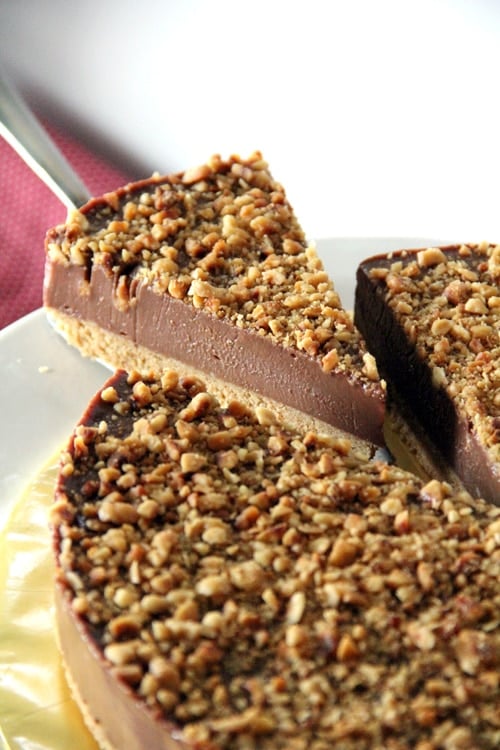 Chocolate Chip Cookie Dough Cheesecake Bar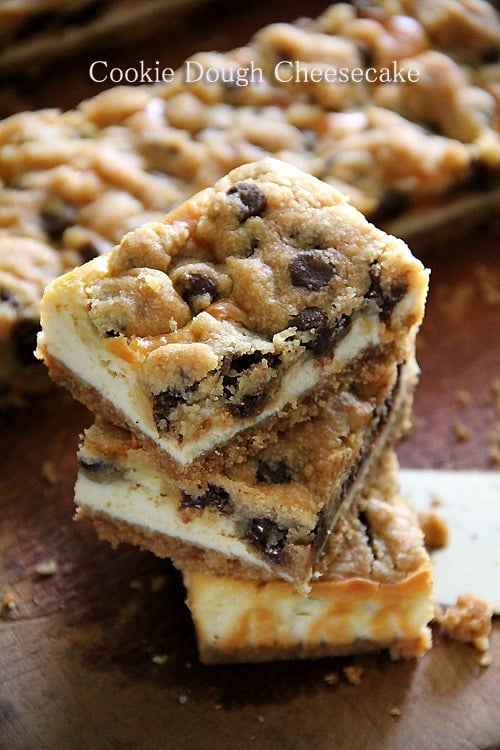 Butter Cake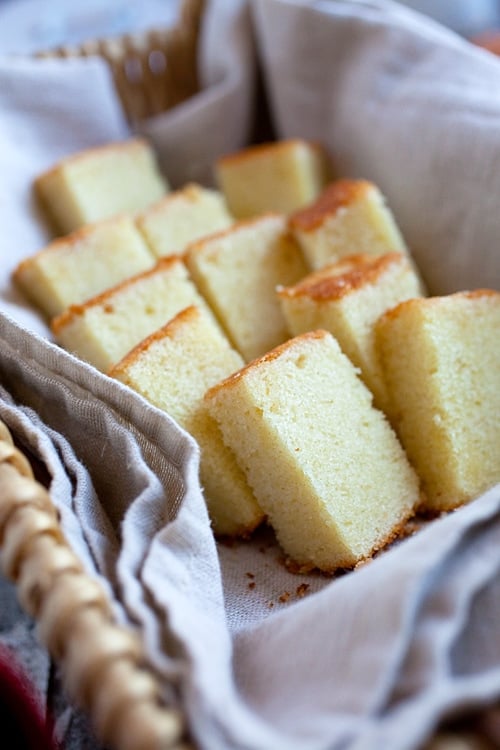 Peanut Butter Cheesecake Brownies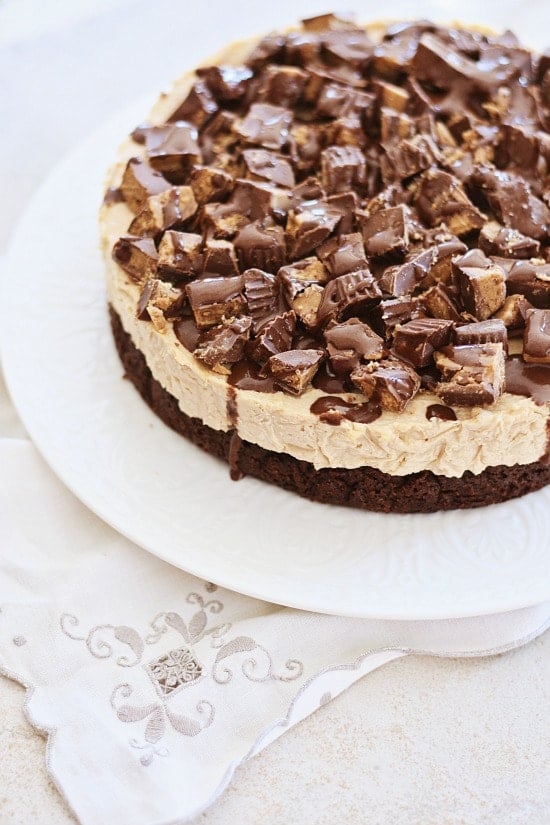 Meyer Lemon Pound Cake