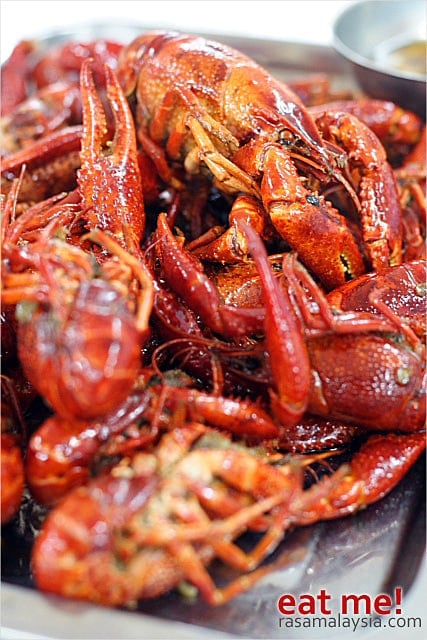 I have blogged about this here and here before, but xiao long xia/小龙虾 or crawfish is something I've never missed out whenever I visitChina. I usually get my fix of crawfish in Beijing, but I have to say that these spicy and aromatic crawfish (香辣小龙虾) I had in Shanghai–cooked without huajiao/花椒 or Sichuan peppercorns–are no less incendiary and addictive compared with their Beijing's version.
One kilogram of these babies cost RMB24 or US$3.00+…(more picture after the jump)
Spicy and aromatic with garlicy flavors, I couldn't get enough of them and wanted more!
Would you eat these fiesty looking crawfish?