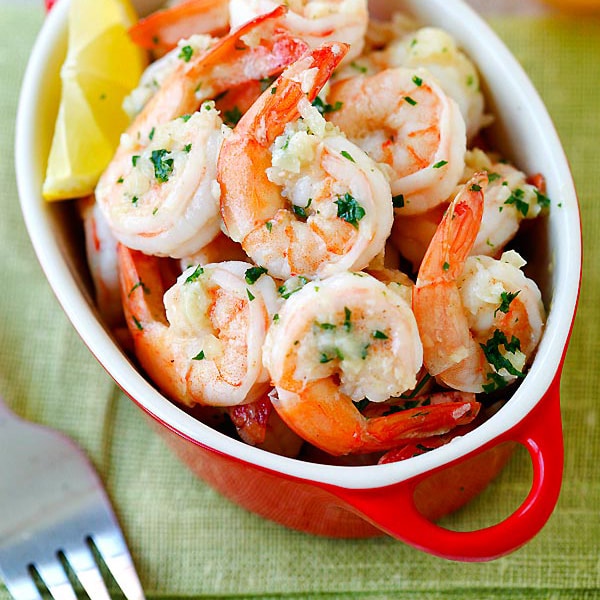 Lemon Garlic Shrimp
Lemon Garlic Shrimp – easiest and best shrimp recipe with lemon, garlic, butter, and shrimp, all ready in 20 mins. Perfect as is or with pasta | rasamalaysia.com
Prep time:
Cook time:
Total Time: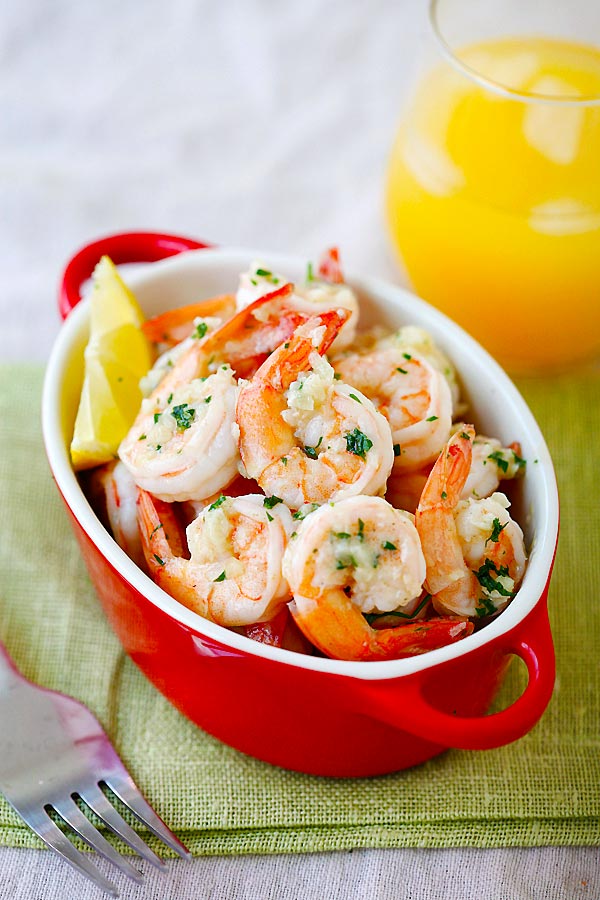 Lemon Garlic Shrimp
Lemon Garlic Shrimp – easiest and best shrimp recipe with garlic, shrimp, butter and lemon, all ready in 20 mins. Perfect as appetizer or with pasta.
This is a great dish to share with friends and family. Open a bottle of white wine, champagne, or beer, and you and your guests can all dig in the shrimp and be totally merry and happy. Few shrimp dishes are as tasty as this lemon garlic shrimp, in my honest opinion.
For the best result, use medium-sized shrimp, as bigger shrimp tend to be rubbery in texture. Peel off the shell, leave the tail on so you can actually use your hand to eat the shrimp. Hold it on the tail and suck the lemony, garlicky, and buttery flavors off the entire shrimp, ahhhh, you will be in shrimp heaven.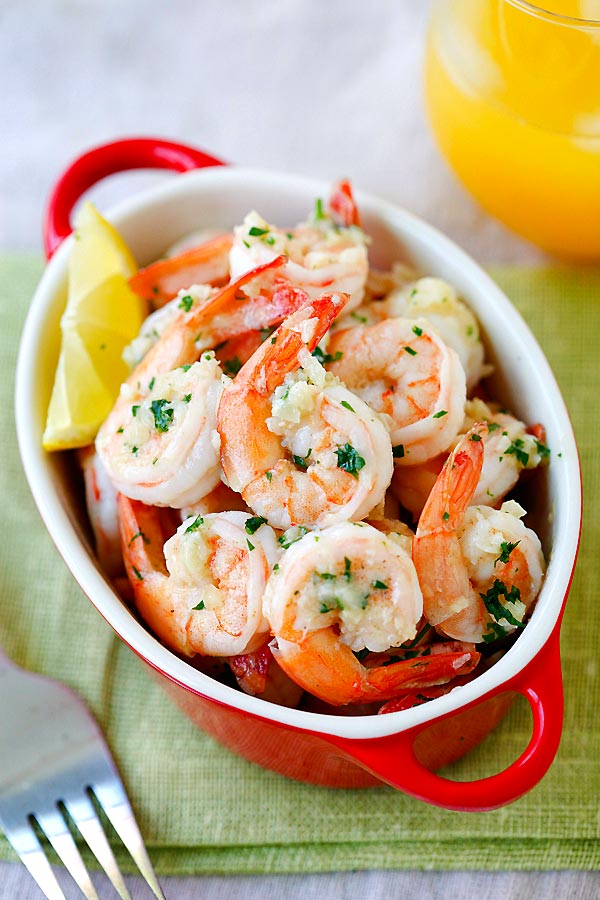 Lemon Garlic Shrimp Recipe
Serves 4 | Prep Time: 15 Minutes | Cook Time: 5 Minutes
Ingredients:
1 lb shelled, deveined, tail-on medium-sized shrimp
Scant 1/4 teaspoon salt
3 heavy dashes black pepper
4 tablespoons unsalted butter (1/2 stick butter)
4 cloves garlic, minced
1/2 teaspoon cayenne pepper
1 1/2 tablespoons lemon juice
1 tablespoon chopped parsley leaves
Lemon wedges
Method:
Rinse the shrimp thoroughly. Peel and devein the shrimp, but leave the tail-on. Drain the excess water in a colander. Season with salt and pepper.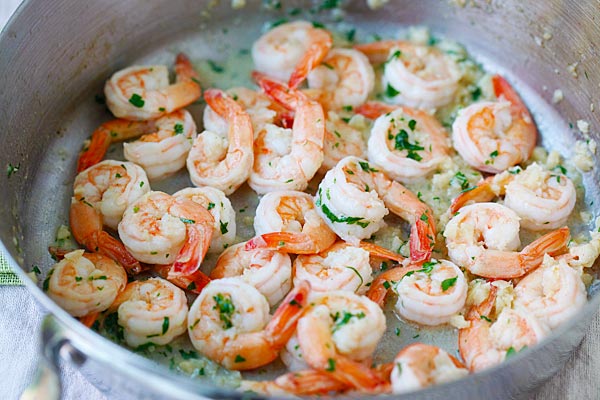 Heat up a skillet on medium heat. Add the butter and saute and garlic until aromatic, but not browned. Then, add the shrimp and spread on a single layer, stir to cook well. Add the cayenne pepper and lemon juice and continue to cook for 2-3 minutes or until the shrimp is cooked. Add the parsley, stir to combine well. Dish out and serve immediately with some lemon wedges.
If you try my recipe. please share it on social media using
hashtag #rasamalaysia on so I can see your creations!