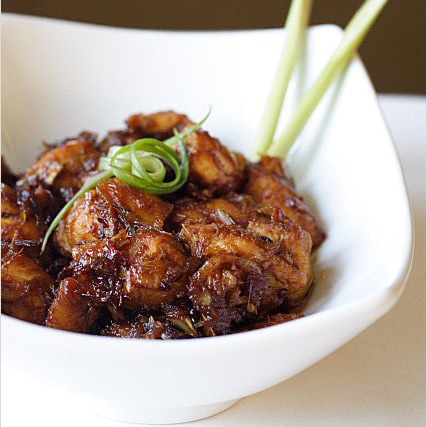 Vietnamese Lemongrass Chicken Recipe
Lemongrass Chicken Recipe. Simply the most aromatic and delicious Asian chicken dish ever. So easy to make and no-fuss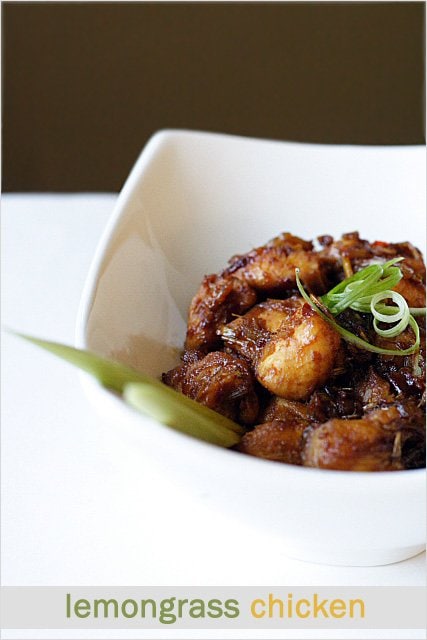 I told you about clearing out my fridge in my last post, so this is the second installment where I used the leftover lemongrass, shallots, and chicken breasts as the main ingredients.
I found this Vietnamese lemongrass chicken recipe on a recent copy of Food & Wine magazine–an article about Vietnamese recipes. I believe this is not the most authentic lemongrass chicken recipe around, but it worked out really well and I enjoyed it, especially the caramelized sweet taste of this dish.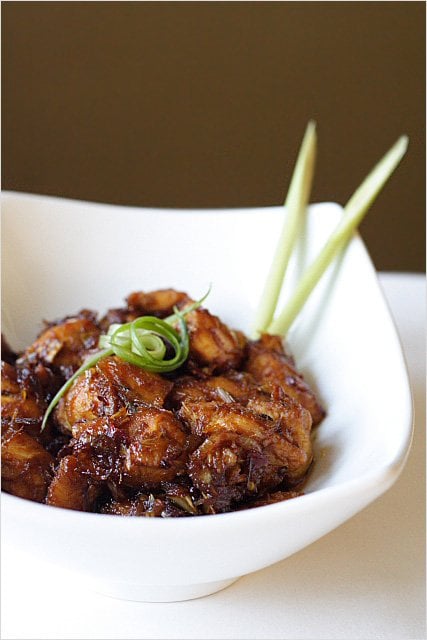 Recipe: Vietnamese Lemongrass Chicken
Adapted from Food & Wine Magazine, October 2007 "Simple, Tasty Vietnamese Cooking"
Ingredients:
2 tablespoons fish sauce
3 garlic cloves, crushed
1 tablespoon curry powder
1/2 teaspoon salt
2 tablespoons plus 1 1/2 teaspoons sugar
1 1/2 pounds boneless, skinless chicken breast/thigh, cut into 1 1/2-inch pieces
3 tablespoons water
3 tablespoons cooking oil
2 fresh lemongrass stalks, tender inner white bulbs only, minced
1 large shallot, thinly sliced
3 chilies, seeded and minced
1 scallion for garnishing
Method:
In a bowl, combine the fish sauce, garlic, curry powder, salt, and 1 1/2 teaspoons of the sugar. Add the chicken meat to coat.
In a small skillet, mix the remaining 2 tablespoons of sugar with 1 tablespoon of the water and cook over high heat, stirring until the sugar is dissolved. Cook without stirring until a deep amber caramel forms. Remove from the heat and stir in the remaining 2 tablespoons of water. Transfer to a bowl.
Heat a wok over high heat. Add the oil and heat until shimmering. Add the lemongrass, shallot, and chilies and stir-fry until fragrant. Add the chicken and caramel and stir-fry until the chicken is cooked through and the sauce is slightly thickened. Transfer to a bowl and top with the scallion. Serve with steamed white rice.
Most-Pinned Recipes
Ginger Garlic Baked Chicken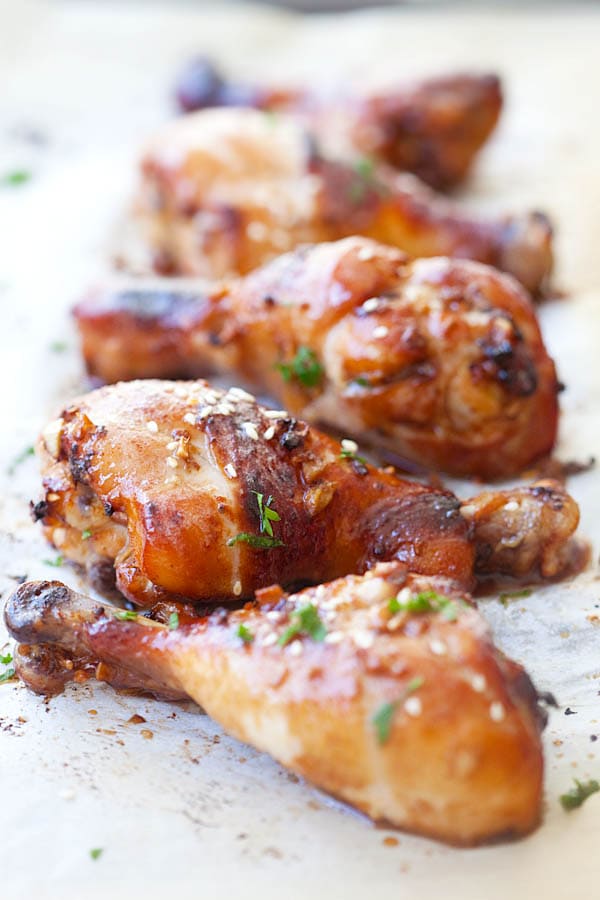 Crab Rangoon (Cream Cheese Wontons)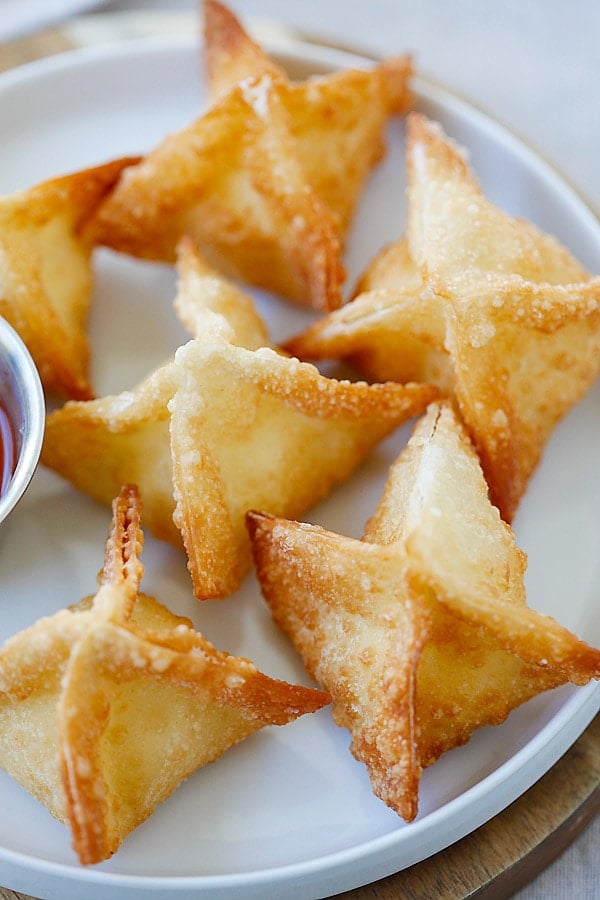 Chicken Wontons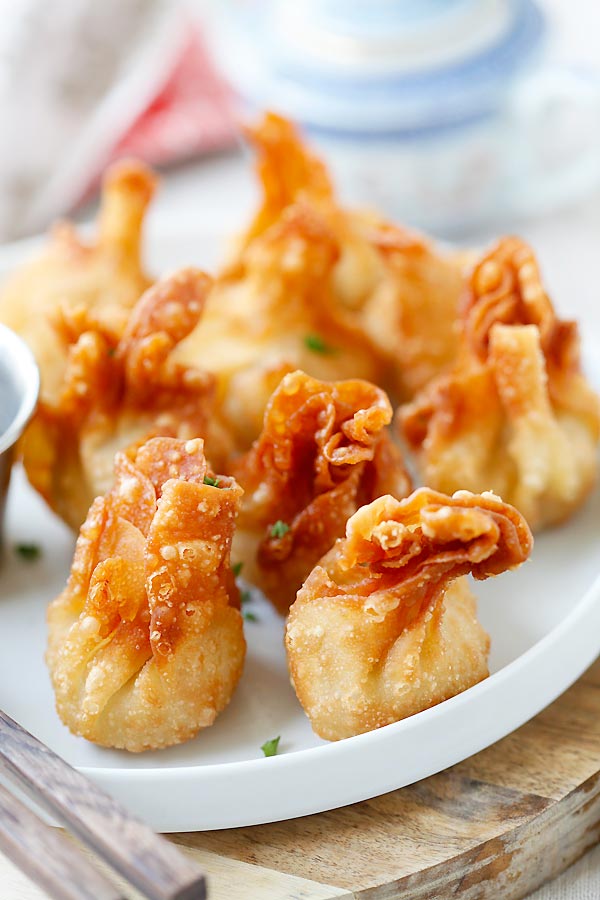 Onion Scallion Beef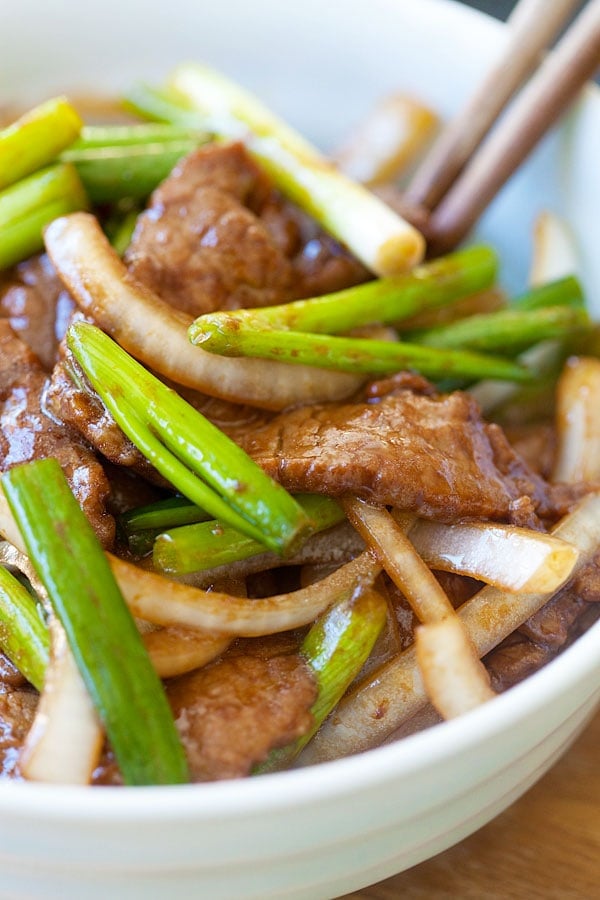 Thai Chicken Sate with Peanut Sauce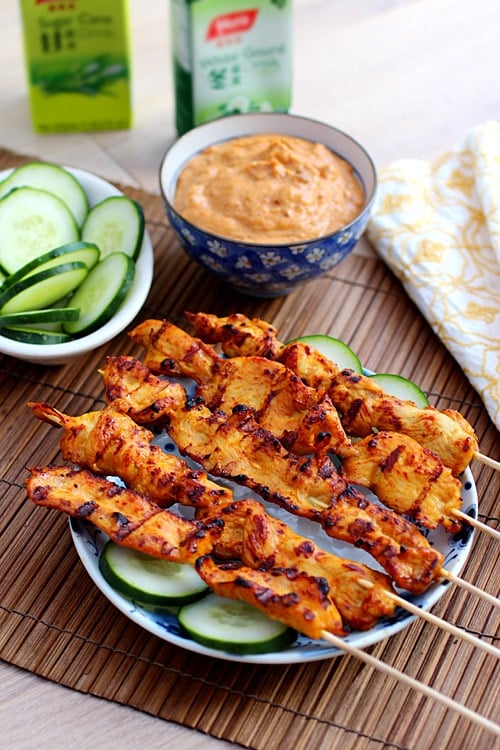 Thai Peanut Sauce