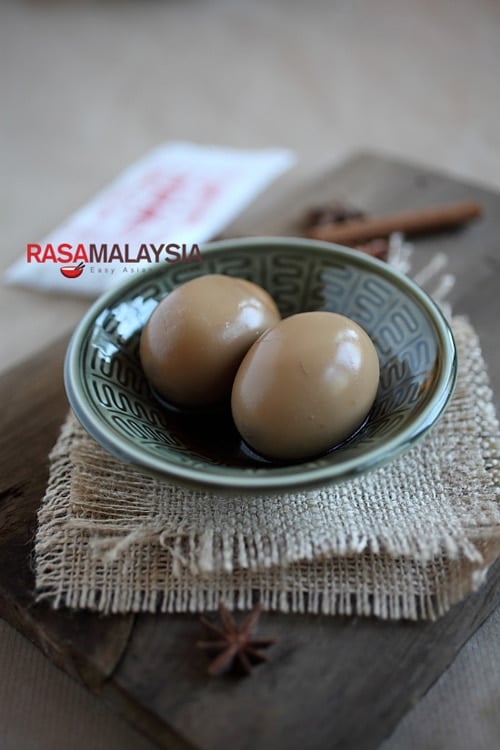 Chinese Braised Soy Sauce Eggs
Ingredients
6-12 hard-boiled eggs
4 cups water
2 – 2 1/2 tablespoons dark soy sauce
3 tablespoons soy sauce
1 1/2 tablespoons sugar
1 stick cinnamon
3 star anise
1 spiced tea bag (汉宫滷包), optional
Salt to taste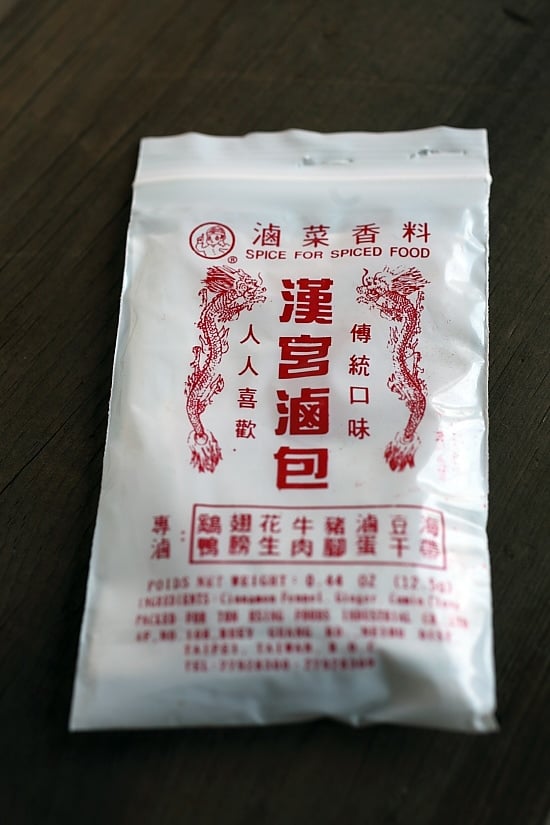 Method
Prepare the hard-boiled eggs. Peeled off the shell and set aside.
Heat up the water in a pot and bring it to boil. Add the rest of the ingredients (except the eggs) into the pot. Lower the heat to medium and boil for about 15-20 minutes, or until the stock is reduced and infused with the aroma of the star anise, cinnamon, and also the spice tea bag. Add the eggs into the stock and let steep in the stock for a few hours, you can lower the heat to simmer if you like. For the best result, leave the eggs in the braising stock  overnight to further develop the flavor.
Cook's Note:
Dark soy sauce doesn't have much flavor, it's used to add color to the food. The amount you use depends how dark you want your eggs to be. I like it darker.
Most-Pinned Recipes
Ginger Garlic Baked Chicken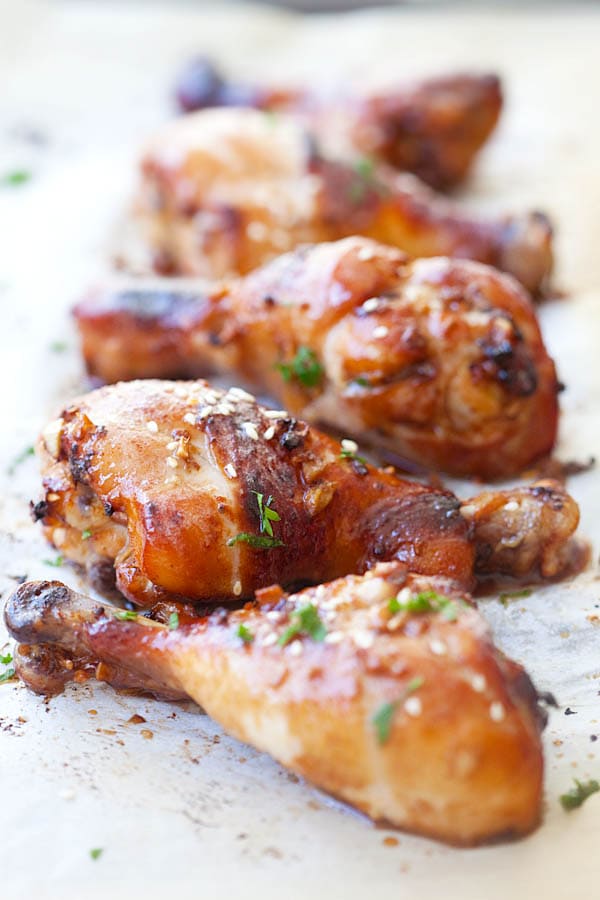 Crab Rangoon (Cream Cheese Wontons)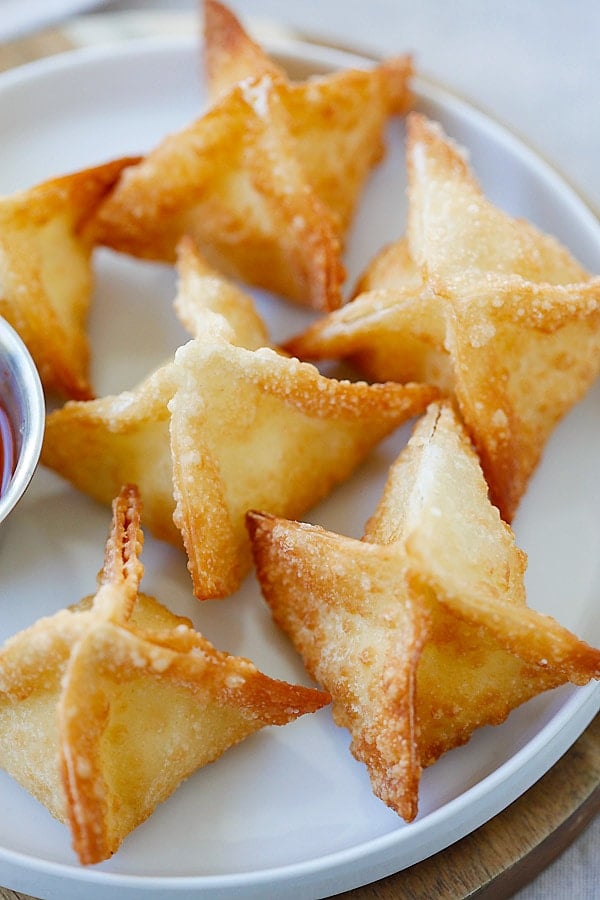 Chicken Wontons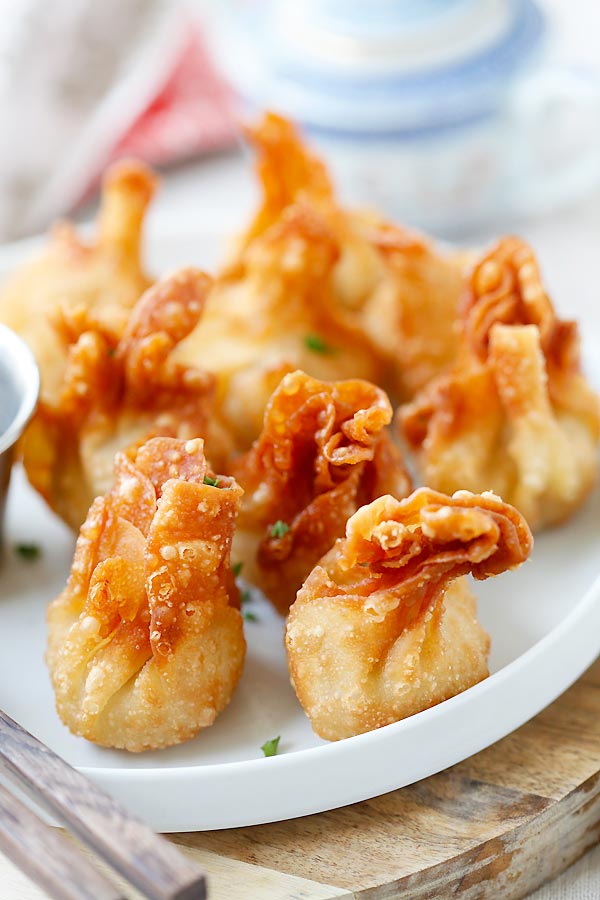 Onion Scallion Beef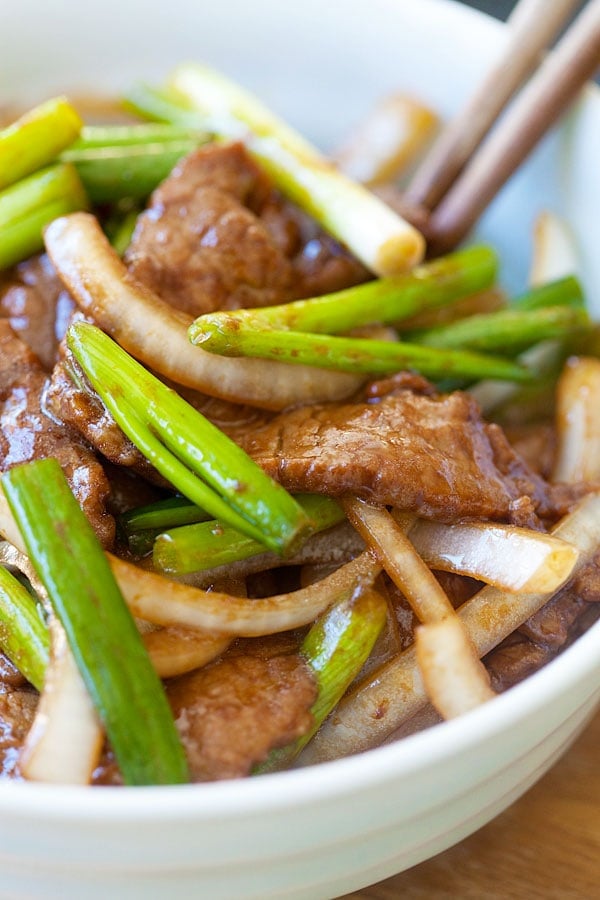 Thai Chicken Sate with Peanut Sauce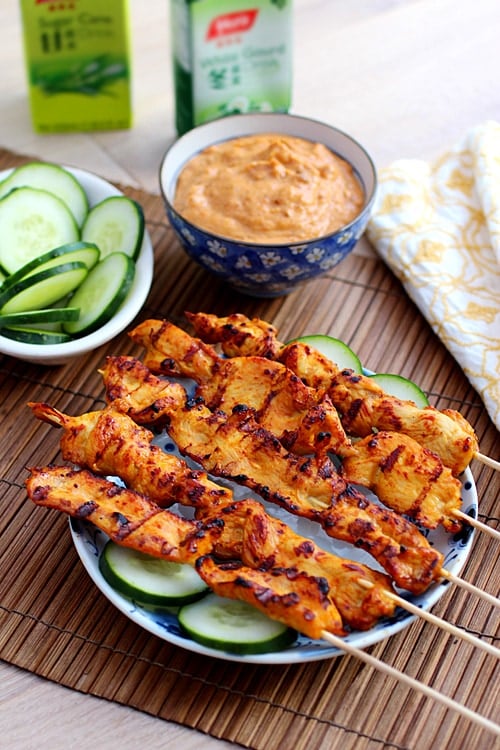 Thai Peanut Sauce