Firecracker Shrimp Recipe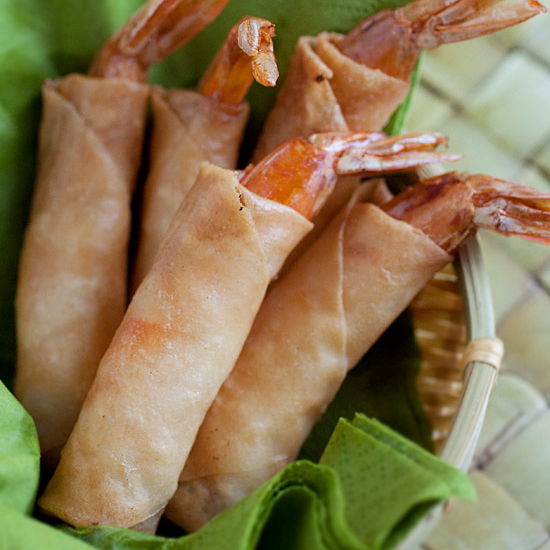 http://rasamalaysia.com/clearing-out-my-fridge-part-2/
Firecracker Shrimp Recipe
Following the cutesy creation from the leftover ingredients in my fridge, here comes the sexy ones. Flirting with the world with their perky tails while wrapped tightly with golden outfits, these fried shrimps are seductress to the taste buds and make everyone wanting and crazing for more after first bite, aka love at first bite.
Inspired by this and Rice and Noodles, these shrimps were marinated with some ginger juice plus other Rasa Malaysia secret seasonings.
After some happy frolicking in the marinate, they were gracefully wrapped with spring roll skin and deep fried to crispy perfection.
Devour these sexy as soon as they are hot off the frying pan and set your tongue on fire with dollops of spicy Sri Racha chili sauce.
Sit back, take a bite, and let the gingery and flavorful juice burst in your mouth…can you say mmm mmm good?!
Related Post: Clearing Out My Fridge, Part 1
You Might Also Like These Recipes Below:
LOVE THE RECIPE & PHOTOS? PLEASE SHARE:
Sign Up for Email Updates
Enter your email for new updates: recipes, giveaways, and more!