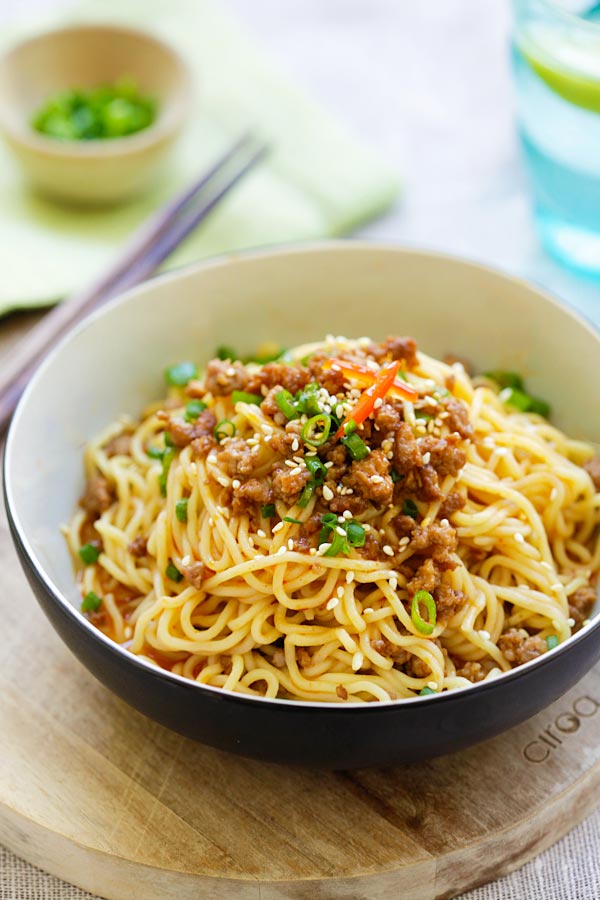 Dan Dan Noodles Recipe
Serves 2 | Prep Time: 20 Minutes | Cook Time: 10 Minutes
Ingredients:
8 oz fresh noodles
6 oz ground pork, beef, or chicken
Pinch of salt
1/2 teaspoon sesame oil
3 dashes white pepper
2 stalks scallions, cut into rounds
1 tablespoon oil
2 tablespoons ground peanuts, for garnishing
Fresh red chilies, sliced, for garnishing
Chili Oil:
5 tablespoons oil
2 tablespoons dried chili flakes
1/2 tablespoon Sichuan peppercorn
Sauce:
2 tablespoons Mizkan Ajipon Ponzu
2 tablespoons Mizkan Oigatsuo Tsuyu Soup Base (Green Label – No MSG)
2 tablespoons Mizkan Goma Shabu (Sesame Sauce)
1 tablespoon Mizkan Honteri Mirin
1/2 teaspoon sesame oil
1 tablespoon soy sauce
2 teaspoons sugar
2 coves garlic, peeled and very finely minced
1/2 tablespoon white sesame seeds
Method: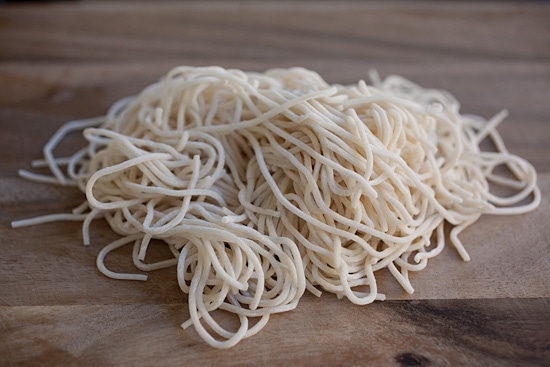 Bring a pot of water to boil. Cook the fresh noodles until al dente, drained, briefly rinsed with cold water and set aside. You can get fresh noodles like the above at Asian markets.
Mix the ground pork with salt, sesame oil, white pepper, and half of the chopped scallion. Set aside. Leave the other half of the scallion for garnishing.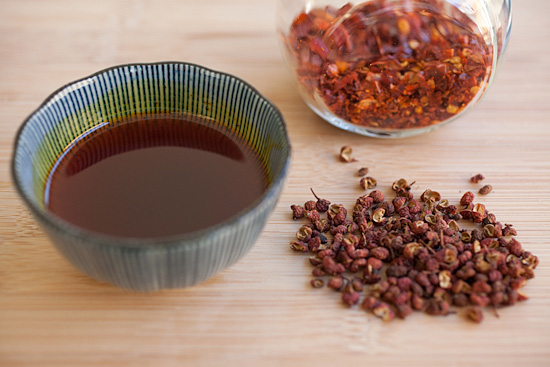 Prepare the chili oil first by heating up a small pot on high heat. Add the oil and heat up the oil until it becomes very hot. Turn off the heat and add the red chili flakes and Sichuan peppercorns into the oil. Cover the pot with its lid immediately as the oil will splatter. Wait for 5 minutes before removing the lid. Filter the chili oil using the filter.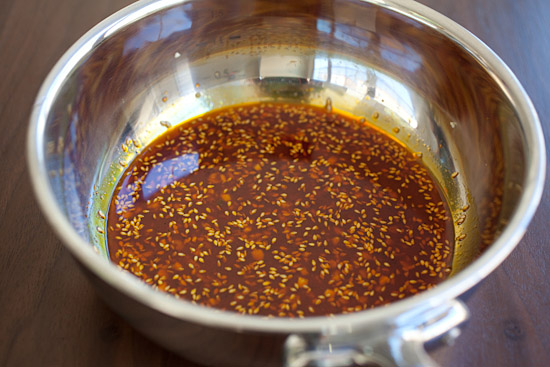 Prepare the Sauce by combining the Chili Oil and all the ingredients in the Sauce together. Whisk it to mix well.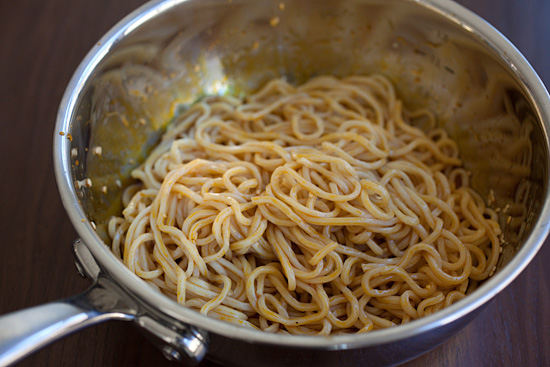 Transfer the noodles into the sauce pan, stir to combine well with the Sauce.
To cook the ground pork, add 1 tablespoon of oil into a fry pan. When the oil is heated, add the ground pork into the pan and stir continuously to break up the lumps. Cook for 2-3 minutes or until the ground pork is cooked. Transfer the ground pork to the Dian Dian Mian and mix well.
Transfer the noodles into two bowls. Top with some ground peanuts, scallions, and fresh red chilies. Serve immediately.
Cook's Notes:
If you don't like the flavor and tingly sensation of Sichuan peppercorn, you can omit it from the Chili Oil. You can buy store-bought red chili oil or "La Yu" for this recipe. Just use about 4 tablespoons or according to your liking and taste.
Most-Pinned Recipes
Ginger Garlic Baked Chicken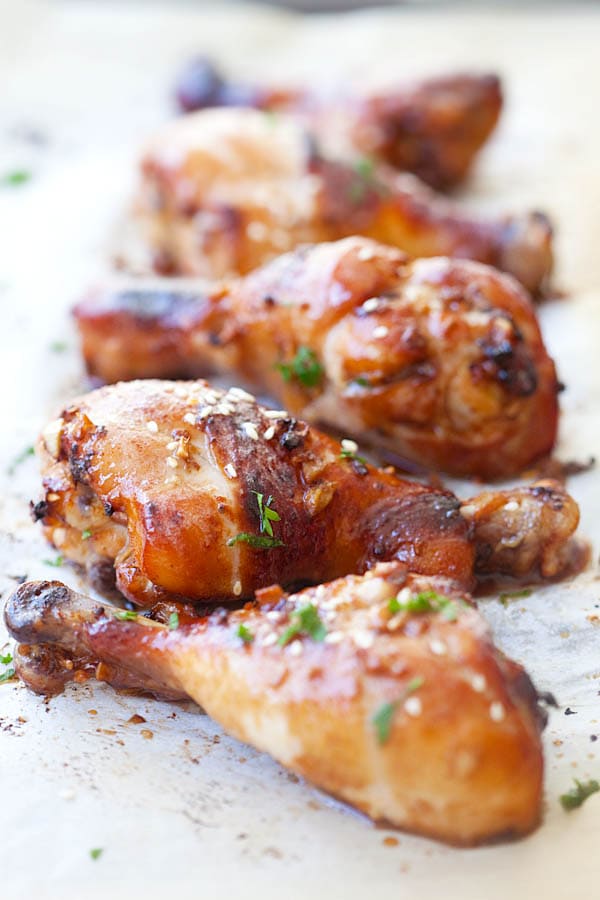 Crab Rangoon (Cream Cheese Wontons)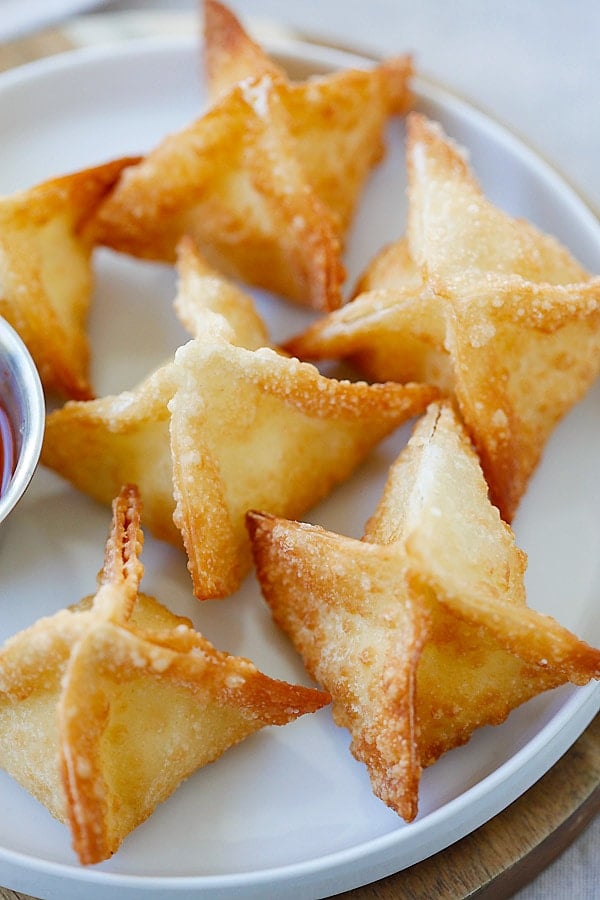 Chicken Wontons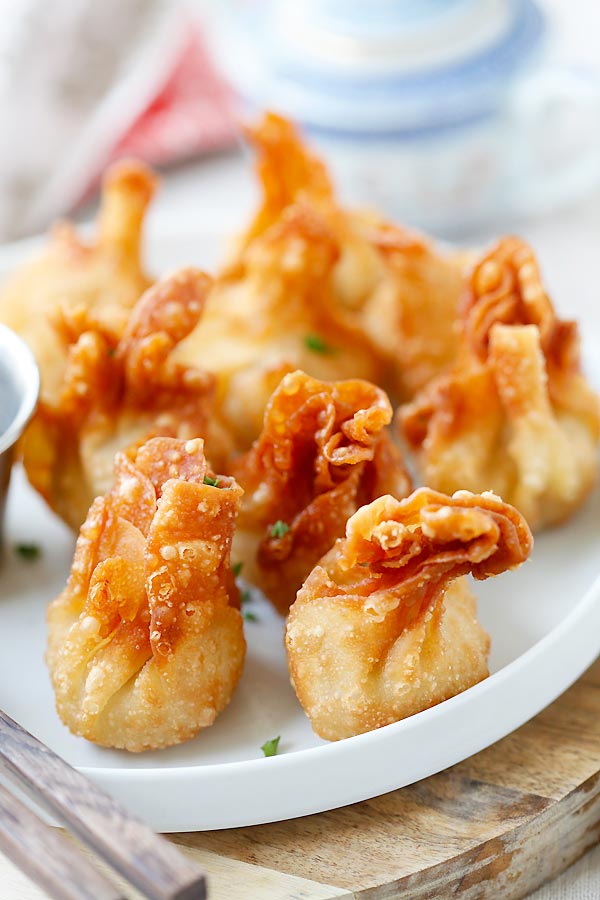 Onion Scallion Beef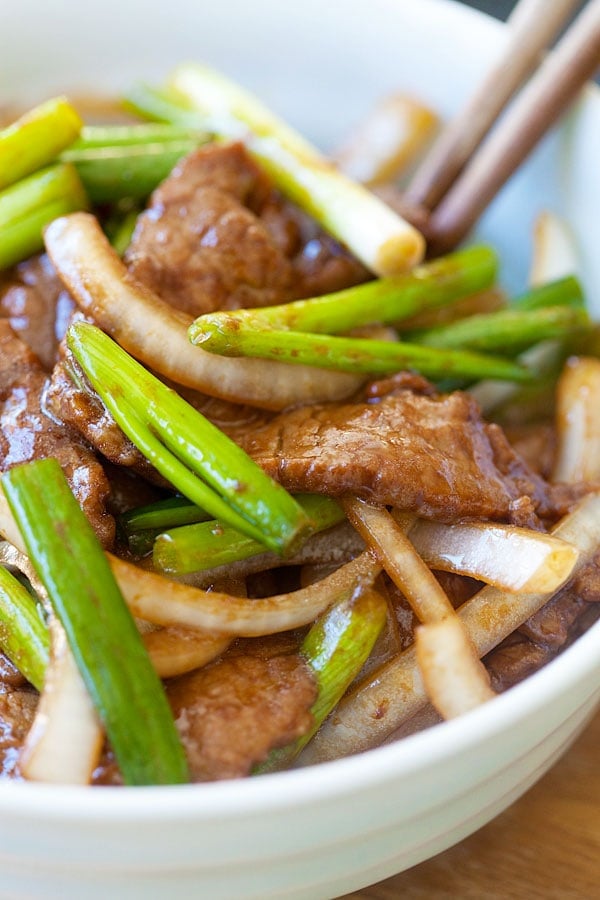 Thai Chicken Sate with Peanut Sauce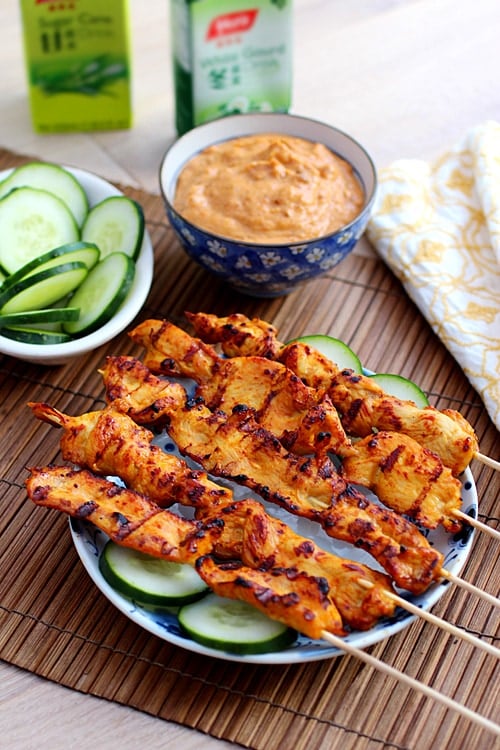 Thai Peanut Sauce