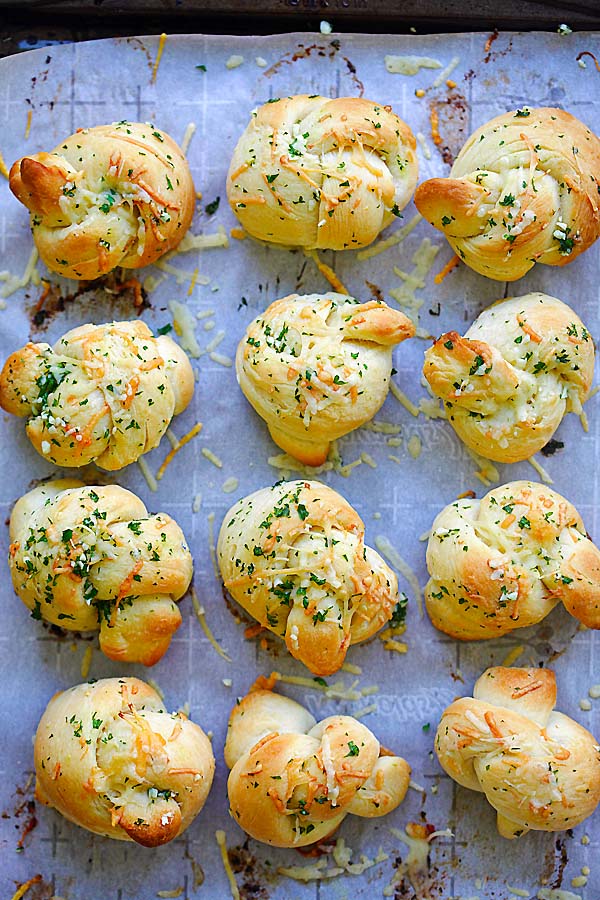 Garlic Parmesan Dinner Rolls
Garlic Parmesan Dinner Rolls – homemade bread dough turned into the best dinner rolls with garlic and Parmesan cheese. So good!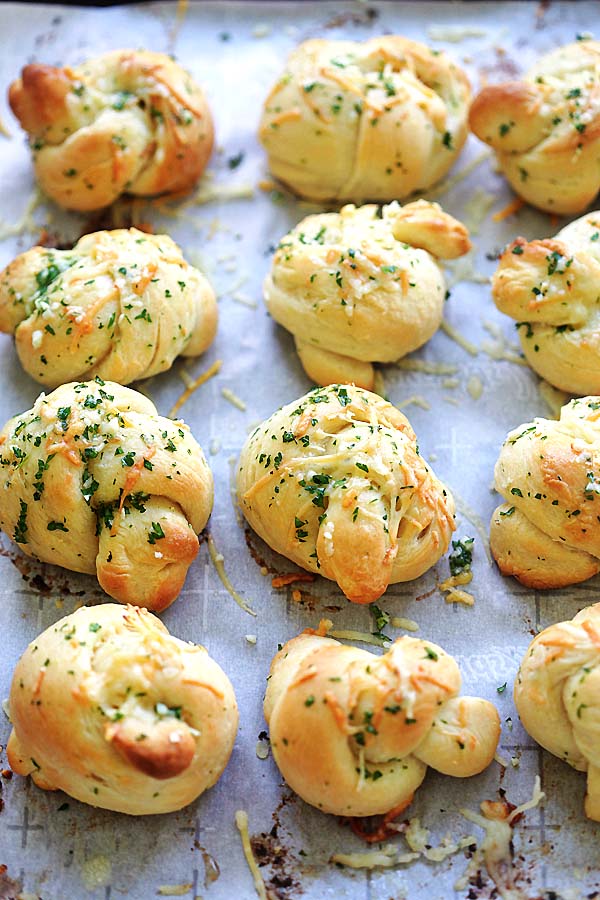 A few days ago, I shared with you the skillet dinner rolls recipe, using a homemade 60 minutes bread dough recipe that my baking assistant Kendoll swears by. Today, I am sharing with you this garlic Parmesan dinner rolls recipe that is even better. They're sinfully good!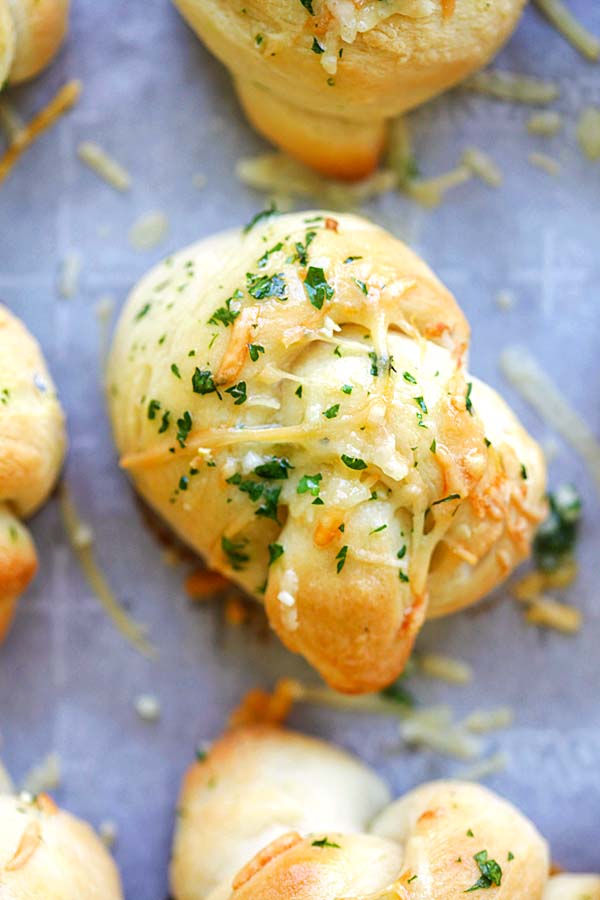 These dinner rolls use the same bread dough, with garlic-herb butter and Parmesan cheese. I personally love these rolls more as they are so dainty and pretty, tied into beautiful knots and baked to golden brown glory. Every bite is bursting with the garlicky and buttery flavors, with the cheesy nuance. I had so many of these when they were out of the oven, I didn't even need butter, they were just amazing.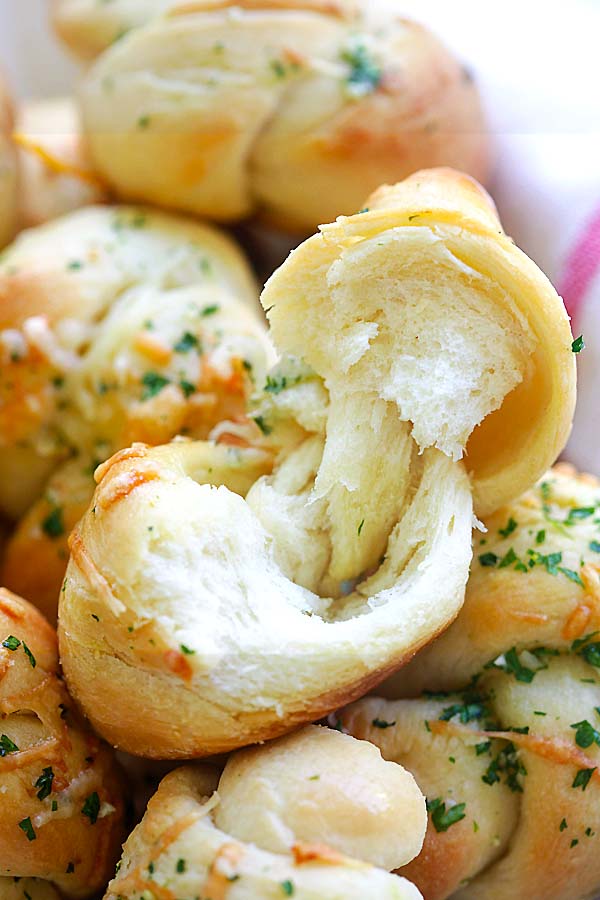 Make dozens of these for the upcoming holiday season, for Thanksgiving and Christmas! You will love them, I promise you.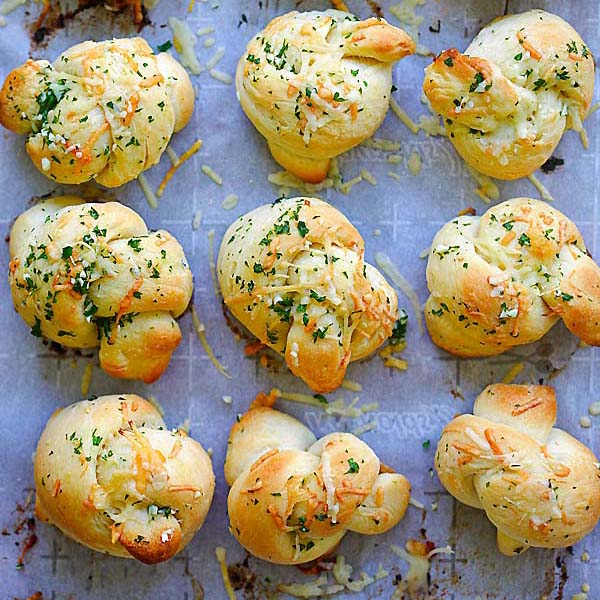 Rate This
Recipe Name
Garlic Parmesan Dinner Rolls
Preparation Time
Cook Time
Total Time
Average Rating

Based on 53 Review(s)