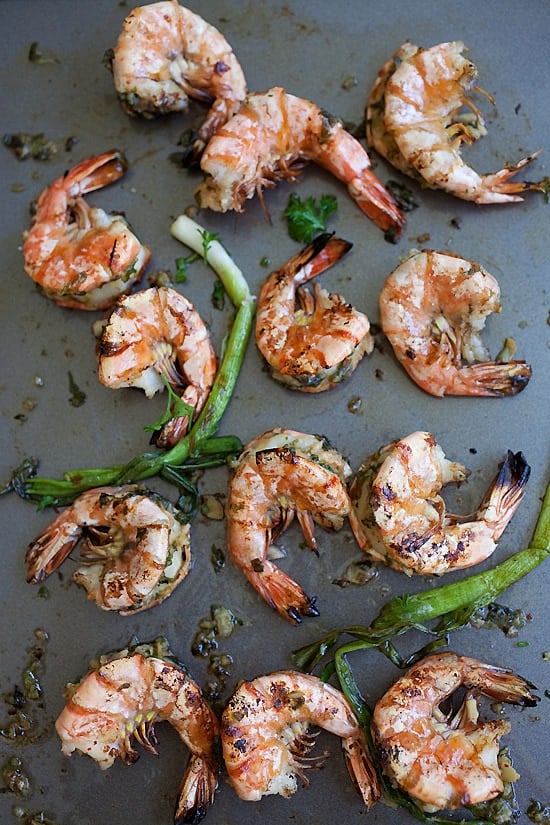 Grilled Shrimp With Kimchi-Miso Butter Recipe
Serves 4 | Prep Time: 10 Minutes | Cook Time: 20 Minutes
Source: Food & Wine Magazine
Ingredients:
12 jumbo shrimps or tiger prawn in shell, deveined
12 plump scallions
Oil for brushing
Sauce:
6 tablespoons unsalted butter, melted
1 1/2 tablespoons white miso paste
1/4 teaspoon sesame oil
1/4 cup kimchi, pressed dry and finely chopped
Pinch of salt
Method:
1. In a microwave-safe bowl, mix all the Sauce ingredients and place in microwave for 10 seconds.
2. Drizzle each shrimp with the Sauce and set aside.
3. Fire up the grill and brush a bit oil on the surface. Brush the scallions with oil and grill over moderately high heat, turning until the scallions are tender and browned in spots. Transfer to plate.
4. Place the shrimp on the grill , shell side down. Grill until just cooked through.
5. Preheat oven to broil, add the remaining sauce in the shrimp, place in the oven for 1 minute. Serve immediately.
Most-Pinned Recipes
Ginger Garlic Baked Chicken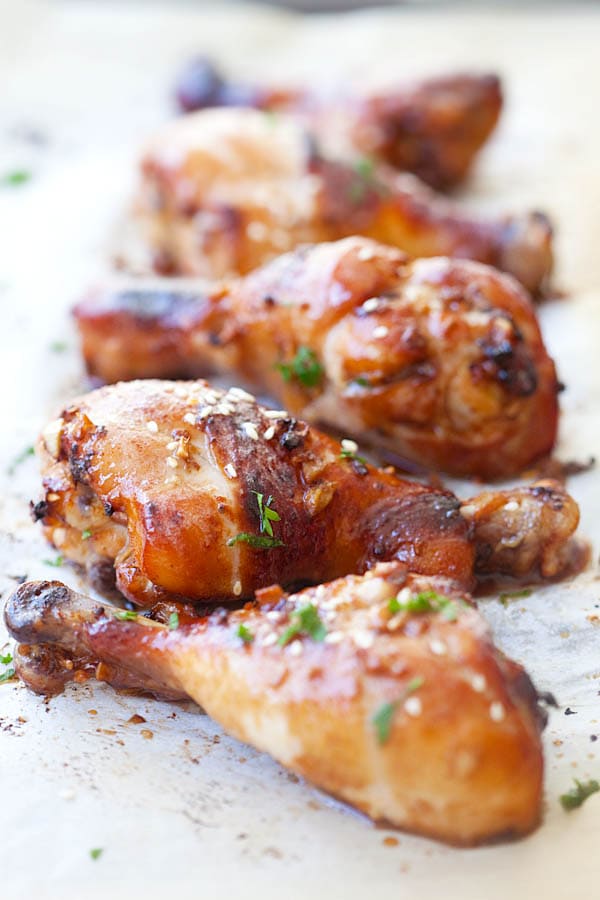 Crab Rangoon (Cream Cheese Wontons)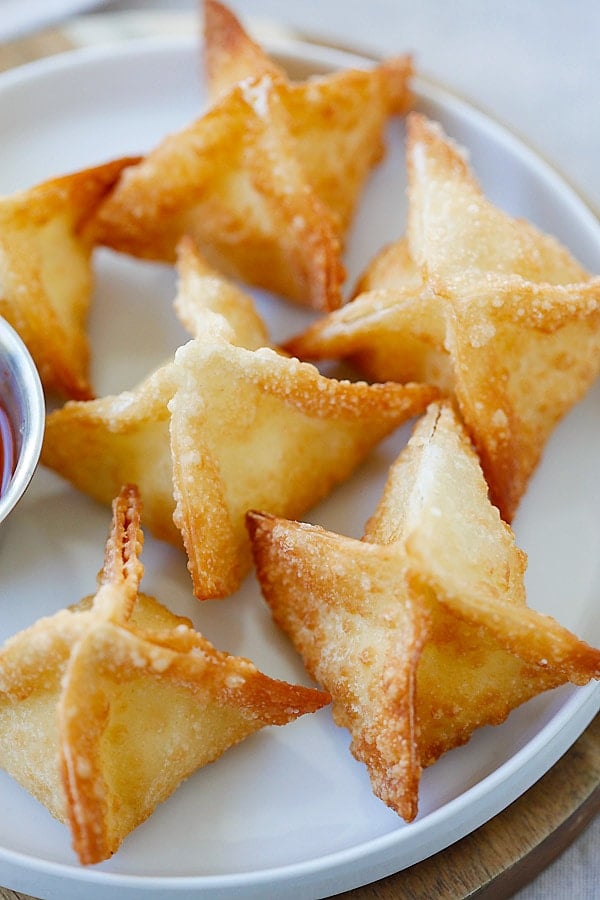 Chicken Wontons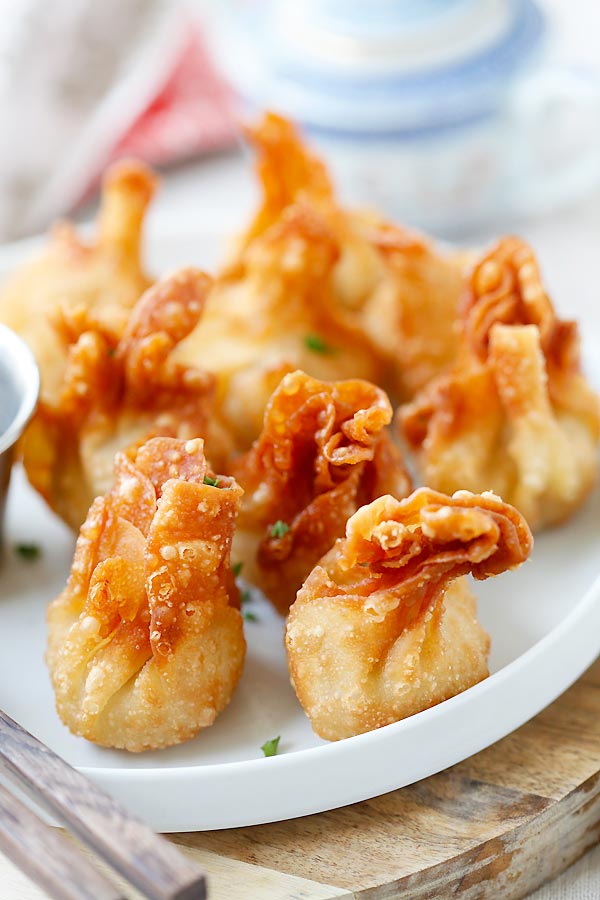 Onion Scallion Beef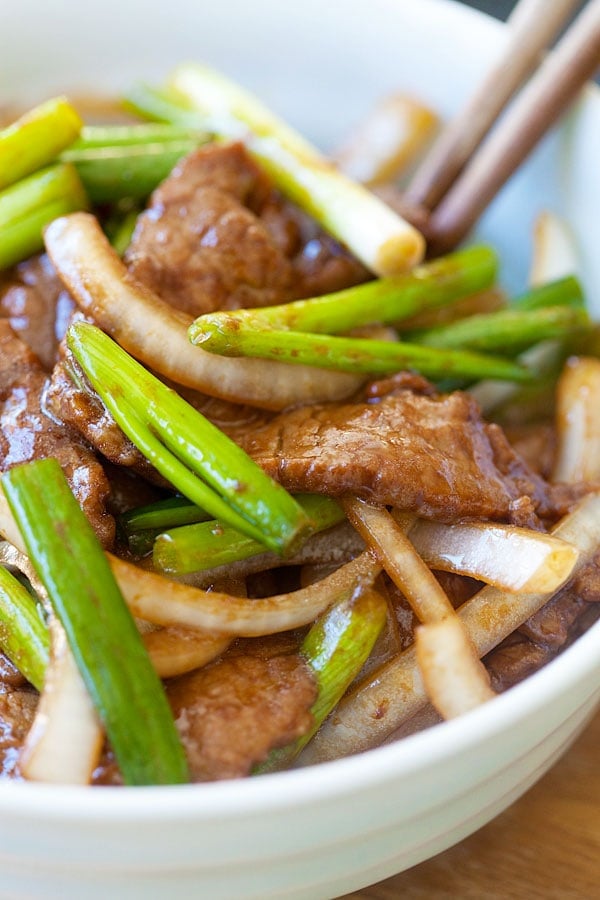 Thai Chicken Sate with Peanut Sauce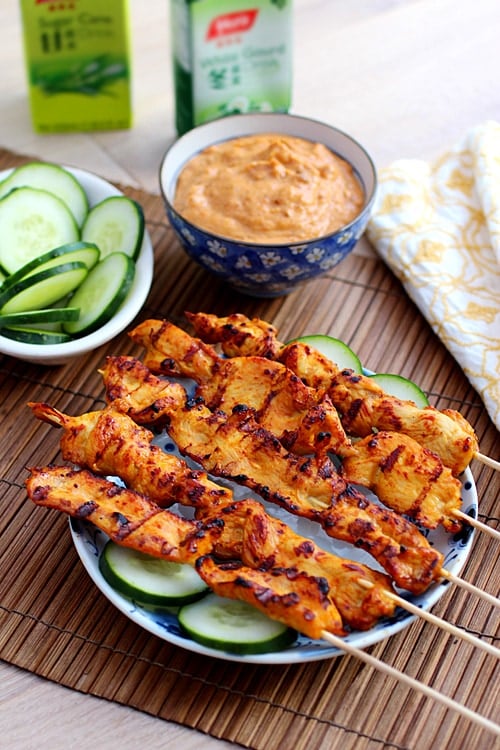 Thai Peanut Sauce