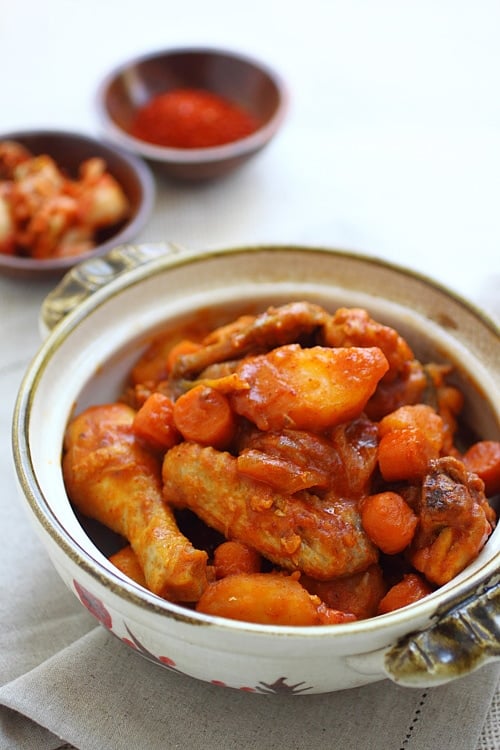 Korean Spicy Chicken Stew
Adapted from the Kimchi Chronicles Cookbook
Ingredients:
2 tablespoons oil
1 1/4 lbs chicken, cut into pieces and seasoned with some salt and pepper
1 onion, sliced
10 oz potatoes, cut into pieces
5 baby carrots
2 stalks scallions, cut into 2-in lengths
Seasoning:
3 tablespoons Korean chili paste
1/2 cup water
1 teaspoon Korean chili powder
1 tablespoon rice wine (or sake)
1 tablespoon soy sauce
1 teaspoon anchovy sauce (or fish sauce) or to taste
Method:
Heat the oil in a large pot over high heat. Working in batches if necessary, add the chicken, skin-side down, and brown on both sides, about 6-7 minutes per side.
In a small bowl, combine all the Seasoning ingredients and mix well. Set aside.
When all the chicken is browned, add the onion, potatoes, baby carrots, and scallions. Stir a few times to combine well. Add the Seasoning into the pot, stir to blend well with all the ingredients. Cover the pot reduce the heat to medium-low, stirring now and then. Cook for about 45-60 minutes or until the chicken is cooked through and the potatoes are tender. Add some water if the stew is too dry.
Most-Pinned Recipes
Ginger Garlic Baked Chicken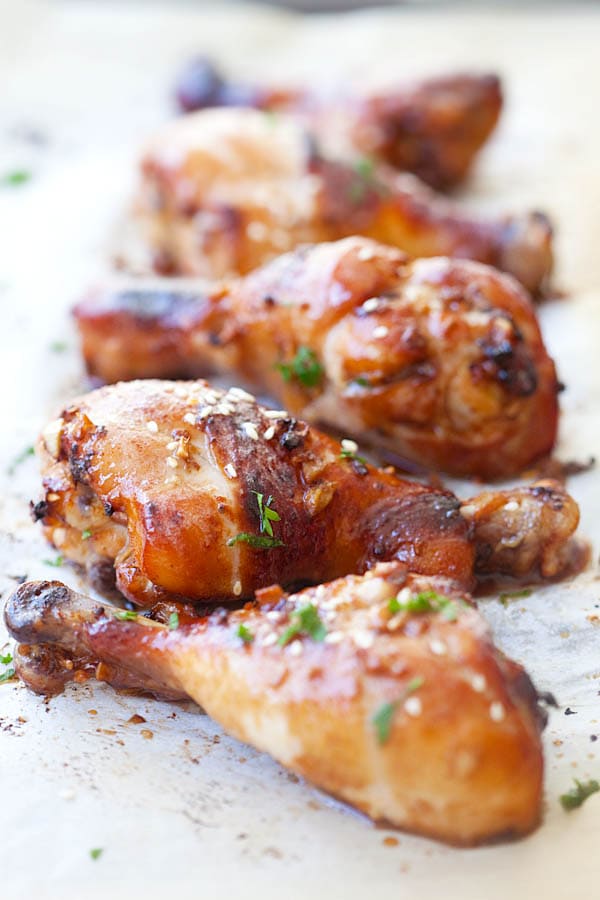 Crab Rangoon (Cream Cheese Wontons)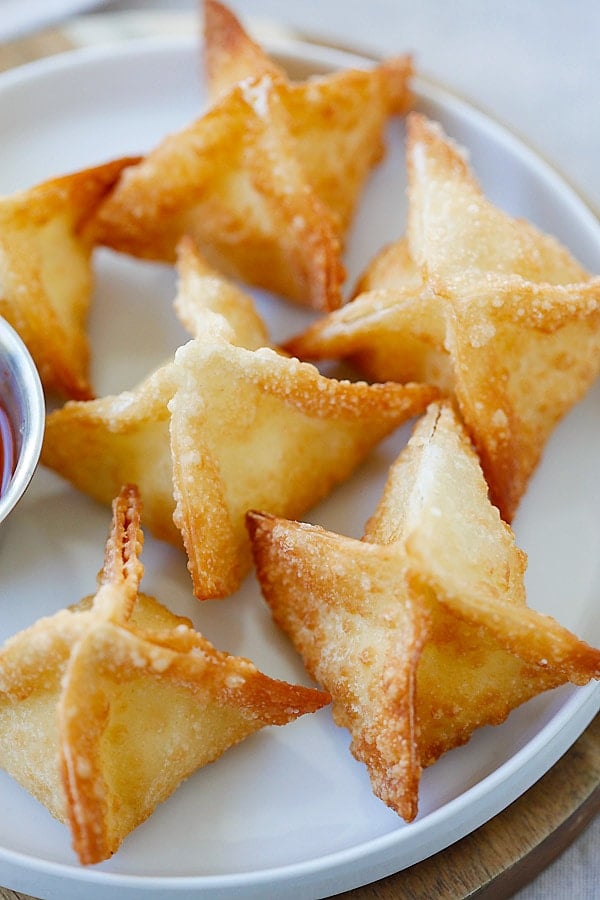 Chicken Wontons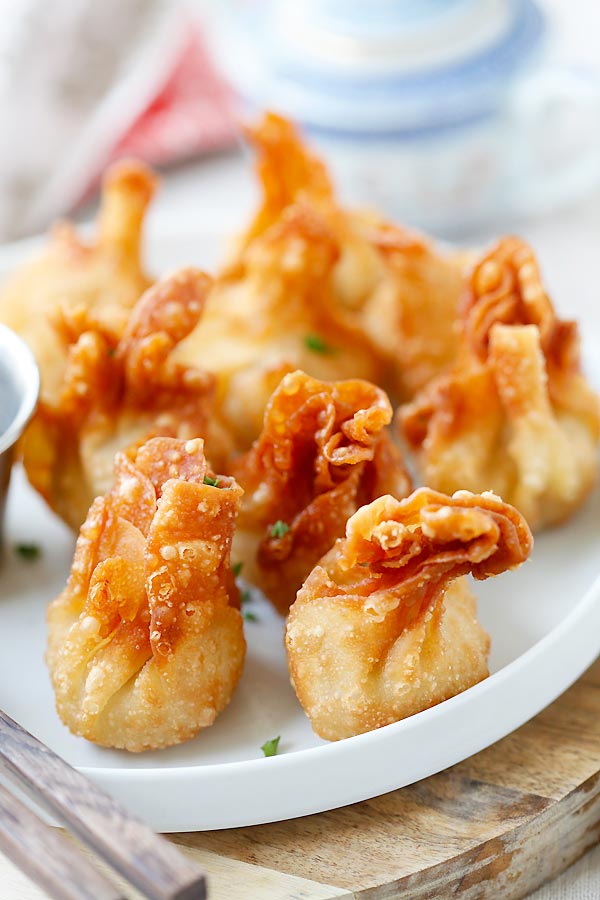 Onion Scallion Beef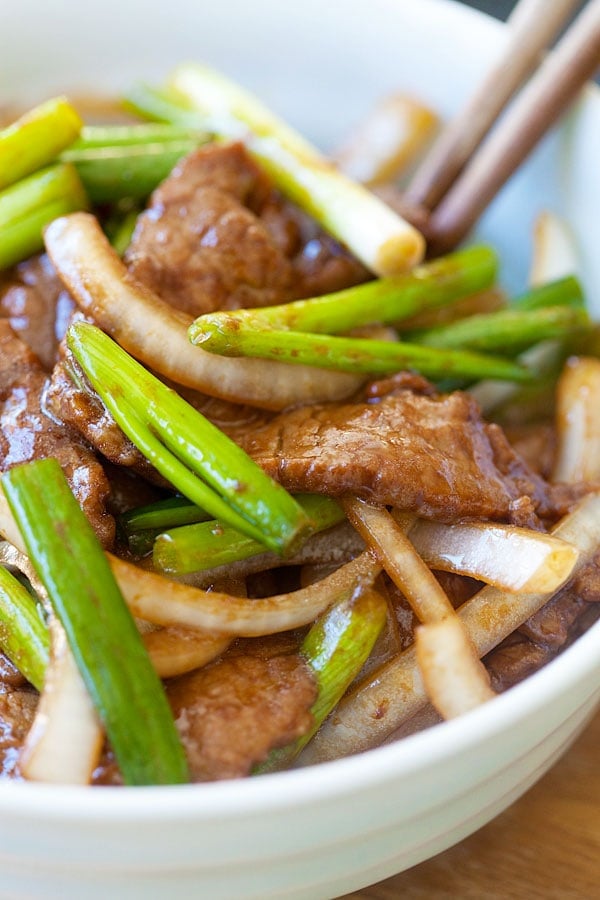 Thai Chicken Sate with Peanut Sauce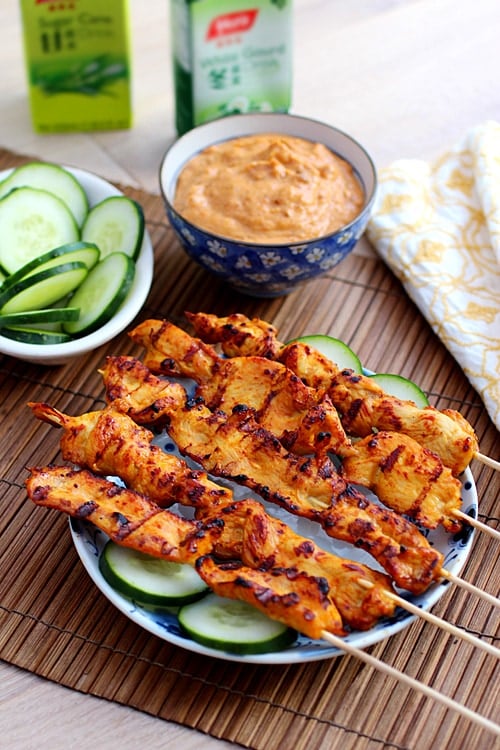 Thai Peanut Sauce