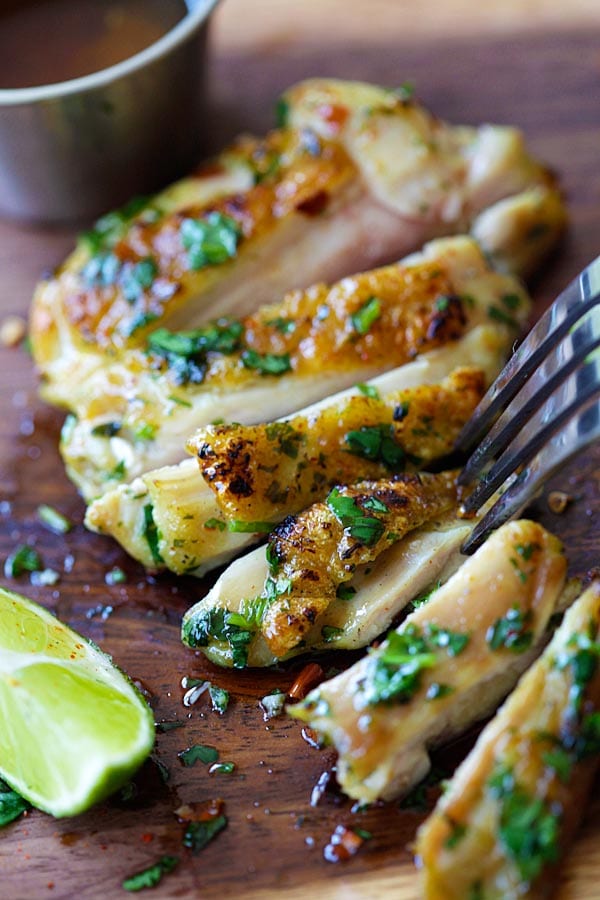 Lemongrass Cilantro Chicken
Lemongrass Cilantro Chicken – crazy delicious grilled chicken marinated with lemongrass, cilantro and serve with a sweet and savory honey dipping sauce.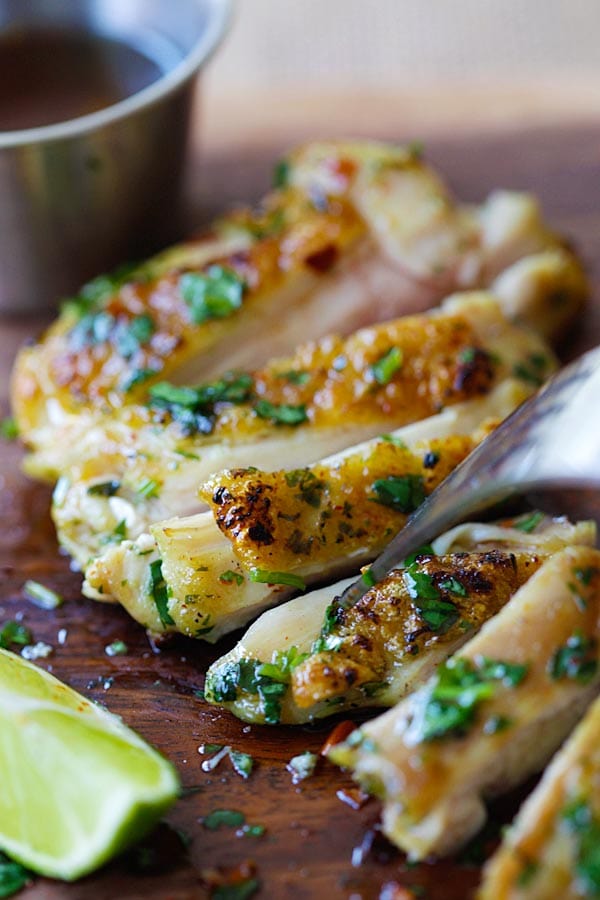 A few months ago, when my copy of Food & Wine Annual Cookbook 2012 arrived, the lemongrass cilantro chicken recipe immediately caught my eyes. The recipe head note states that the chicken is called pings, or simple grilled dishes that are very popular all over Laos, and that the lemongrass cilantro chicken is a great example of pings.
I immediately earmarked the lemongrass cilantro chicken recipe and made it over this past weekend. The grilled chicken was smoky, with the aroma of lemongrass, the fragrance of cilantro leaves, and the sweet, savory, sour, and pungent dipping sauce. I love it.