Crispy Garlic Sauteed Brussels Sprouts - easy and healthy brussels sprouts recipe that takes only 15 mins from prep to dinner table. Quick, fresh and delicious!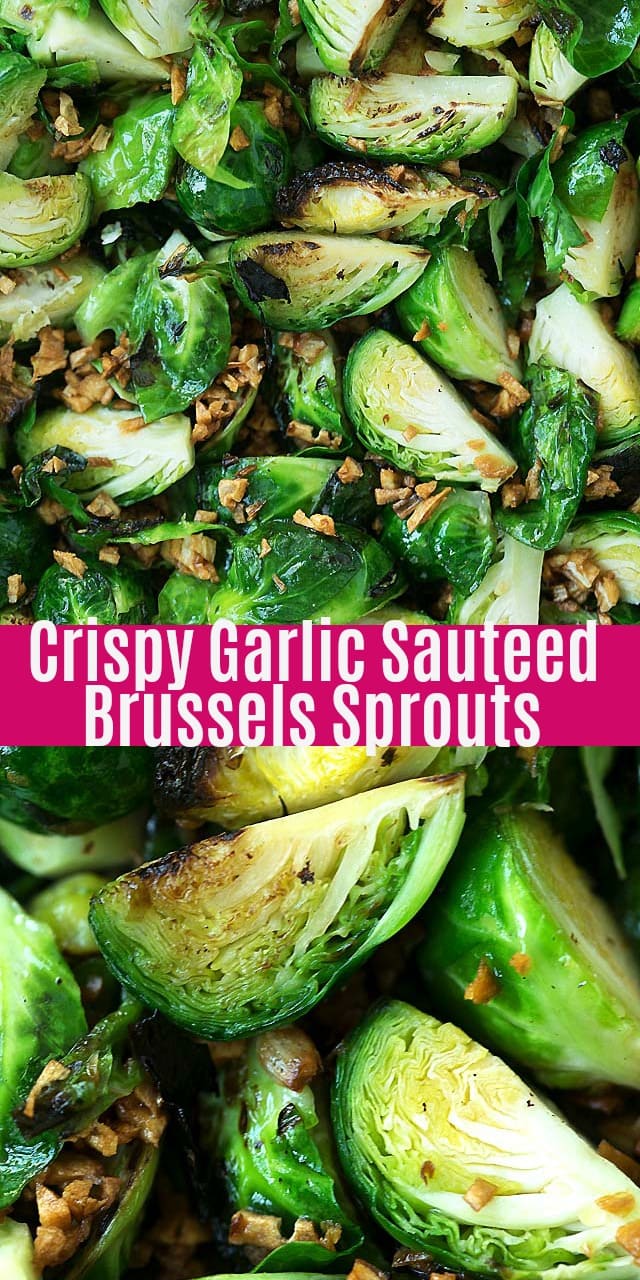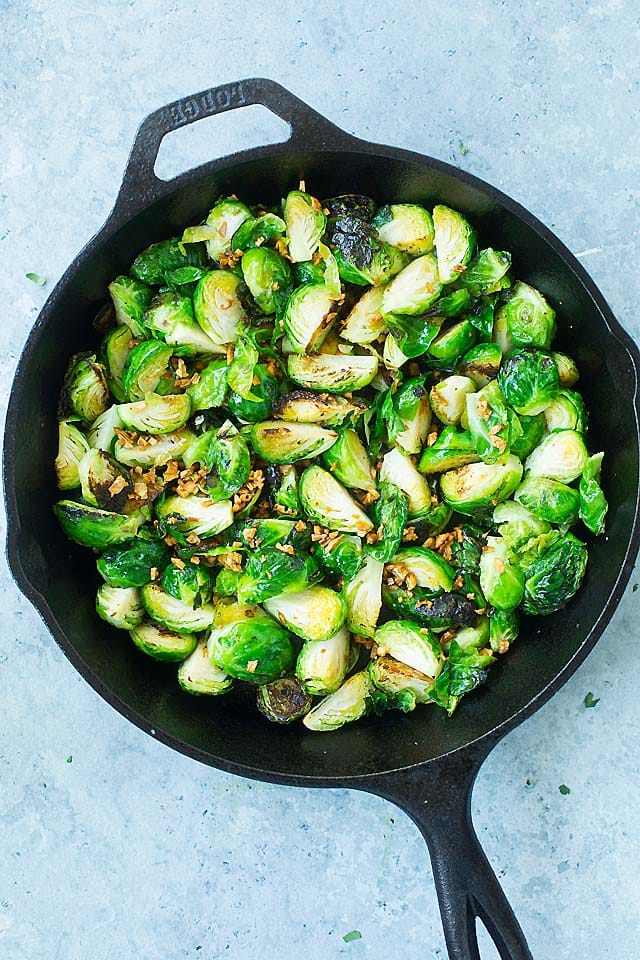 The Best Way to Cook Brussels Sprouts
Let's talk about brussels sprouts. I absolutely love brussels sprouts, especially when they are sauteed with crispy garlic.
They are healthy and available all year long in my supermarkets, and I love the nice crunch and texture of brussels sprouts.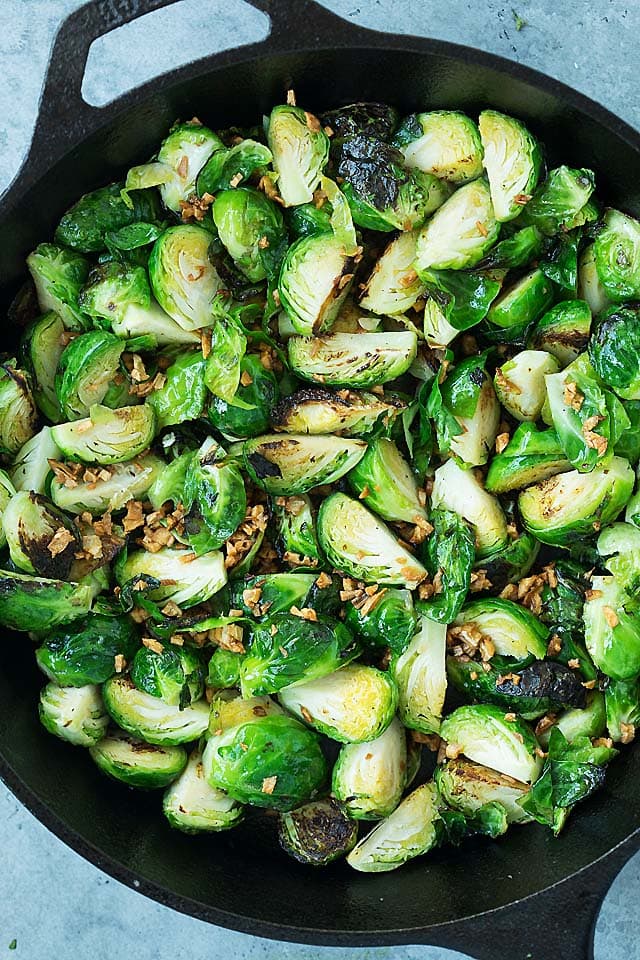 Sauteed Brussels Sprouts
One of the easiest recipes to make over the stove top is to pan fry or saute brussels sprouts on a skillet, with butter or cooking oil. You don't need to roast in the oven, so there is no pre-heating and roasting time.
I learned this recipe from my favorite restaurant; it takes 15 minutes and the taste is absolutely delightful.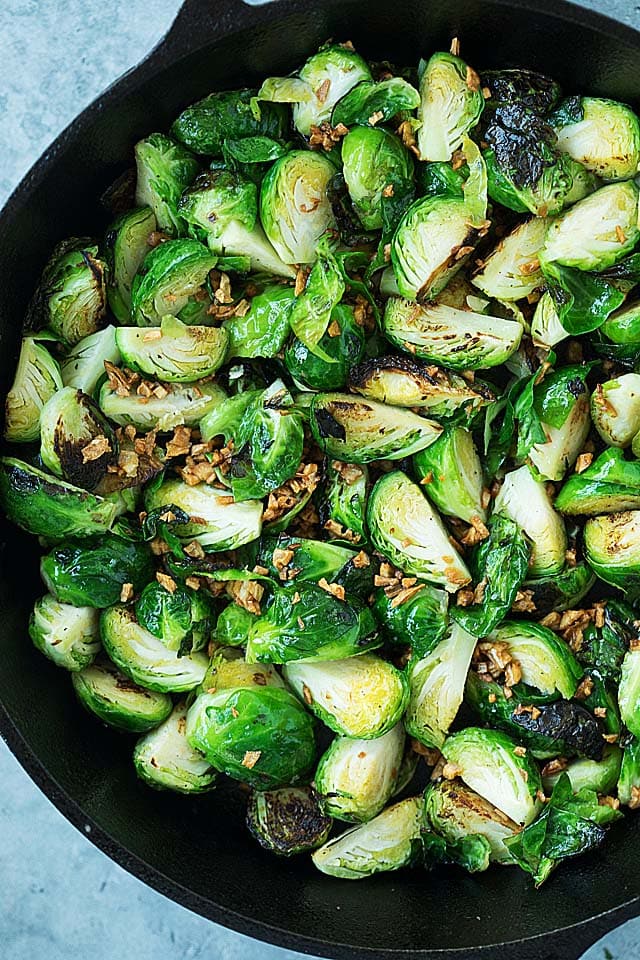 First, you prepare the crispy garlic. The crispy garlic bits are fried in cooking oil, and the aromatic garlic-infused cooking oil is then used to saute the brussels sprouts in the skillet.
I prefer the cast-iron skillet for this simple saute as the heat from the cast iron makes the outer layers of the brussels sprouts crispy!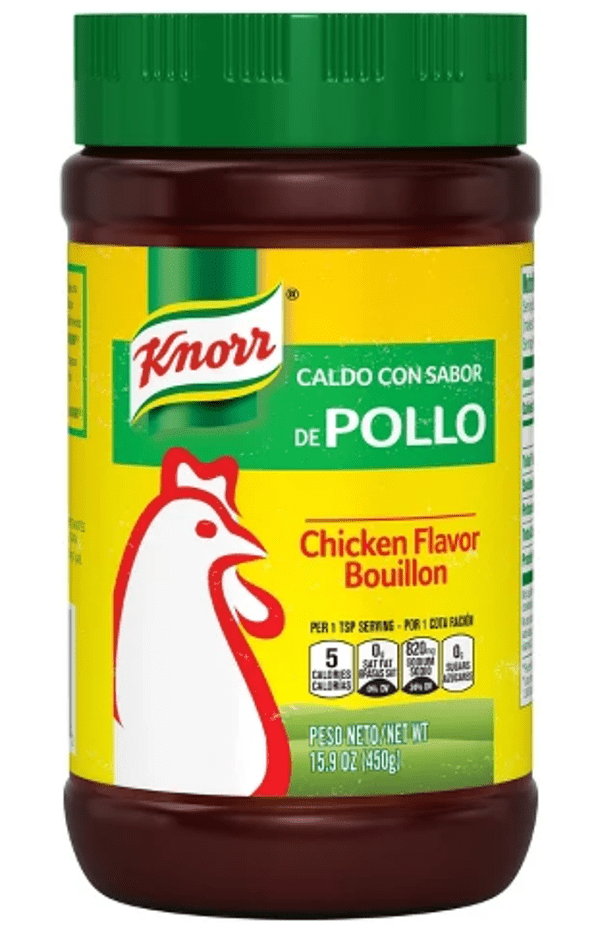 Chicken Bouillon Powder is the Secret Ingredient
If you haven't used chicken bouillon powder, you need to stock it up pronto.
Brussels sprouts are very mild and plain in taste, so salt and pepper are not going to cut it if you want an extremely delicious side dish.
This is when the chicken bouillon powder comes into play. It adds umami and amazing flavors to the main ingredients. This is what top chefs use in restaurants!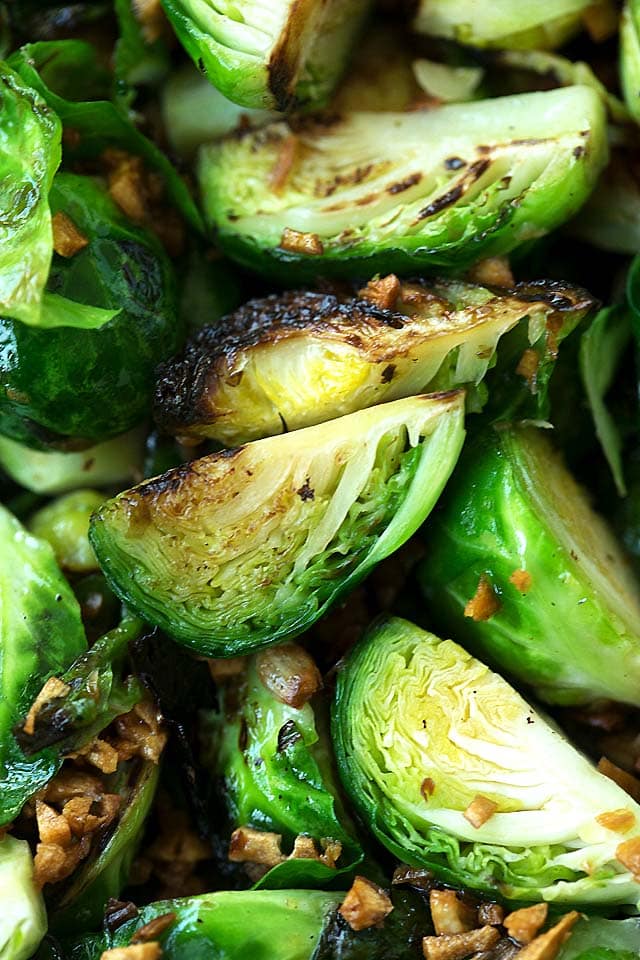 A Great Side Dish
This is a great side dish and goes well with almost anything. Try this recipe and I will assure you that brussels sprouts will become your new favorite vegetable. Enjoy!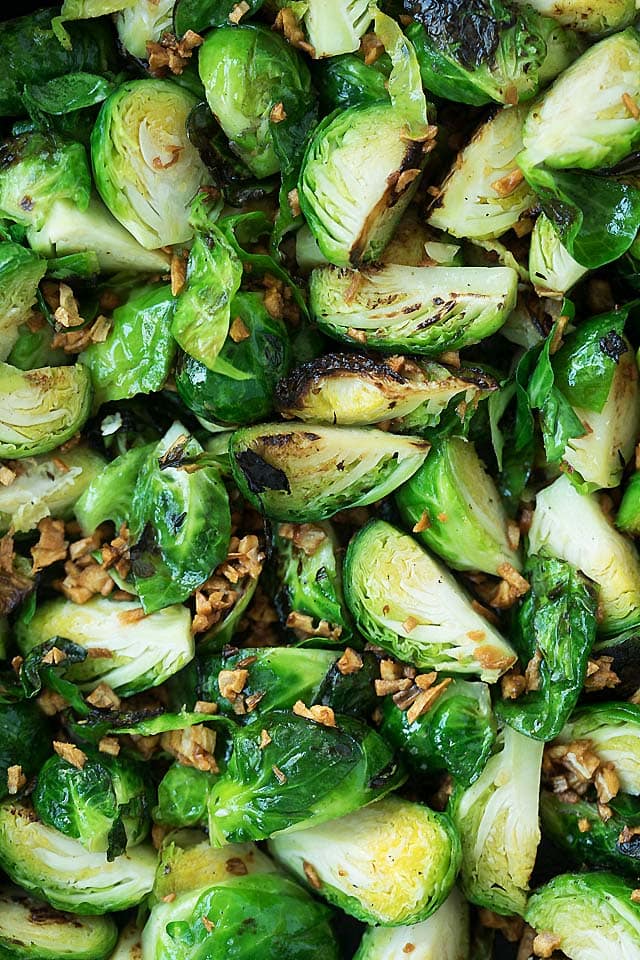 Serve Crispy Garlic Sauteed Brussels Sprouts with:
For a wholesome dinner, make the following dishes.

Complete Meal Plan
Other Recipes You Might Like
Click Here to Pin This Recipe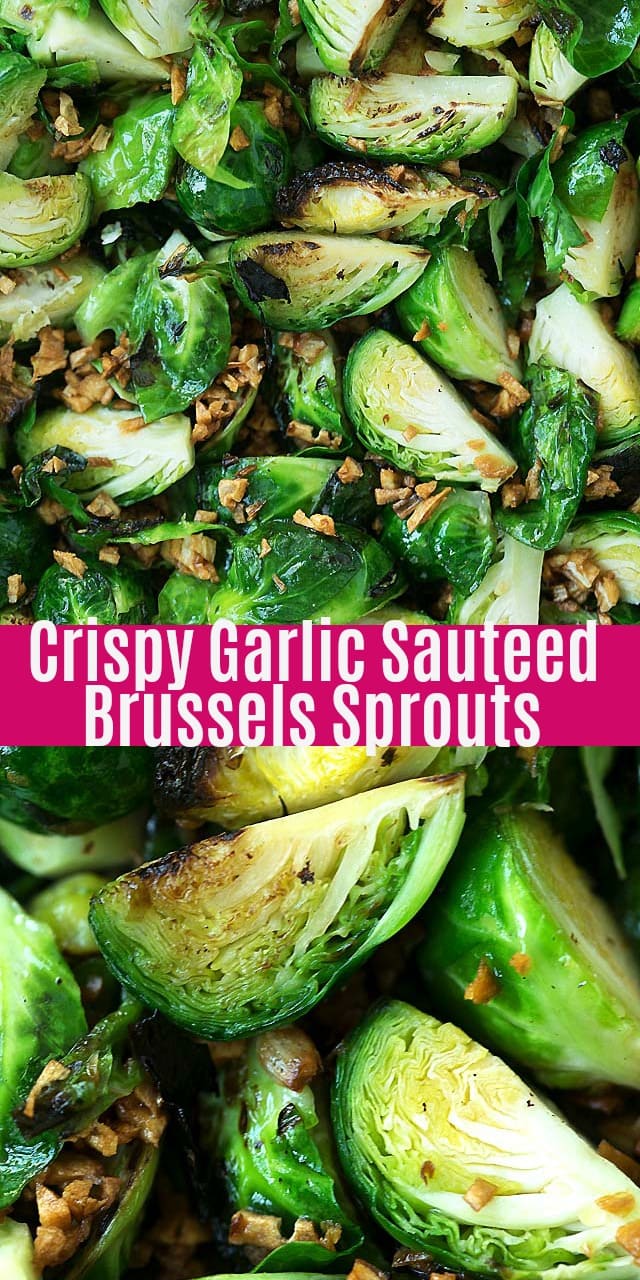 SUBSCRIBE AND NEVER MISS A RECIPE
If you try my recipe, please use hashtag #rasamalaysia on social media so I can see your creations! Follow me on Facebook | Instagram | Pinterest | Twitter for new recipes, giveaways and more.